Negative Edge Pool Designs and Spillover Waterfalls Merging with Landscape

Decorating Ideas

Outdoor Living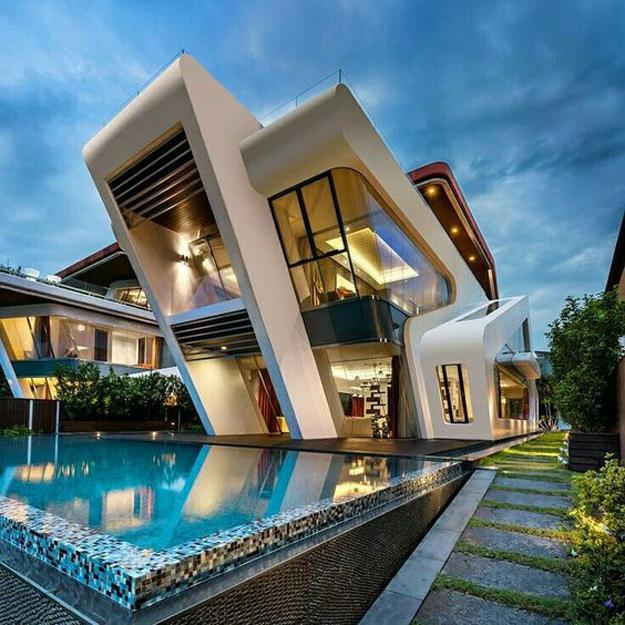 Modern endless pool design with deck and walkways around
water features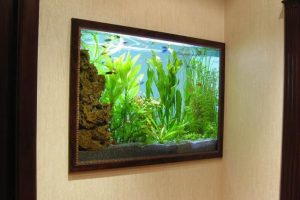 Swimming pool design has changed over the years bringing beautiful architectural features and showing creative engineering ideas for semi-above ground structures. Negative edge pool designs are the result of advancements in materials and technology. Contemporary engineering offers endless possibilities in building and renovating partially above ground swimming pools that turn yard landscaping into marvels of modern design.
Stylish and beautiful endless swimming pools look fancy adding unique character and luxury to landscaping ideas that boundlessly merge with nature. Bringing together water and the surroundings, negative edge designs and spillover waterfalls incorporate the elevation, natural slopes, and spectacular views into beautiful designs. Semi-above ground swimming pool designs produce impressive and enjoyable optical illusions of the infinity while harmonizing yard landscaping.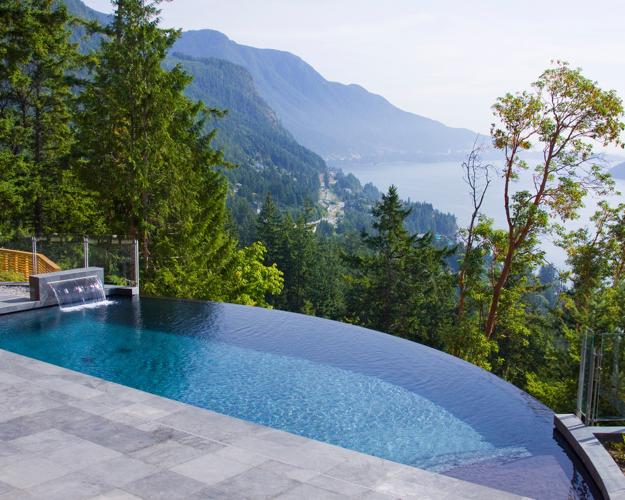 Semi above ground swimming pools with negative edges and infinity waterfalls are unique design ideas. They beautify yard landscaping in many ways. They look natural and spectacular, incorporating drop-offs into fabulous designs or adding unique endless pool features to stand alone above ground pools. Vanishing edges and overflow waterfalls create an infinity look and bring luxury into modern yard landscaping. Negative edge designs look exclusive and original blending unique engineering solutions for a catch basins with the natural landscape and allowing the continues overflow of water.
Romantic swimming pool designs and yard landscaping ideas
Latest trends in outdoor swimming pool design
The water level at edges of endless pools which is equal to the surrounding structures surprise with an Illusion of a continuous pool edge. Breathtaking views of the surroundings turn modern backyards with in-ground, stand-alone or semi-above ground pools into exclusive retreats. The negative edge pool designs are impressive, stylish, and chic elements that transform the ordinary design into spectacular and add drama to landscaping ideas.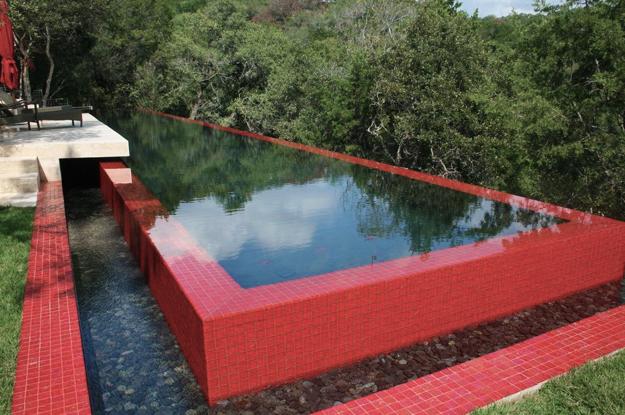 Spillover waterfalls, incorporating natural slopes into beautiful yard landscaping, increase the appeal of infinite pool designs. Waterfalls look natural and harmonize backyard designs. Negative edge water features enhance a swimming pool appeal and help create beautiful outdoor living spaces which are inviting and impressive. Elegant spillover designs become the integrated parts of the surrounding landscaping and modern pool construction, making backyard designs feel inviting and harmonious.
Two small backyard ideas turning small spaces into beautiful swimming pool areas
Spectacular contemporary swimming pool designs
Negative edges are fantastic water features that contemporary engineering and modern design offer to beautify yard landscaping. Together with fire-water features, waterfalls, and LED lighting, the stand alone above ground or semi-above ground pools are the perfect way to enhance modern backyard designs and style yard landscaping. The gorgeous water features can make existing swimming pool designs look contemporary and spice up new swimming pools adding elegance, luxury, and harmony to yard landscaping.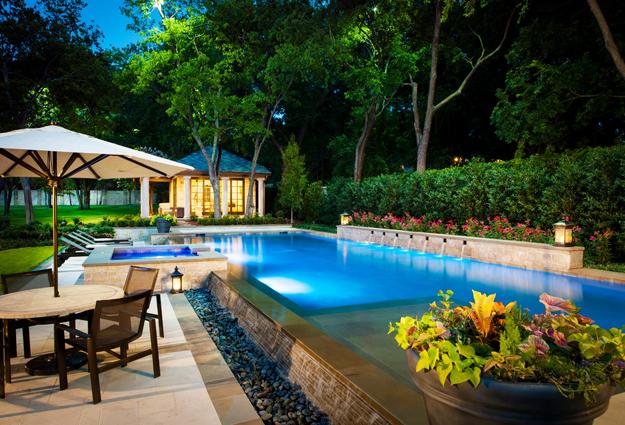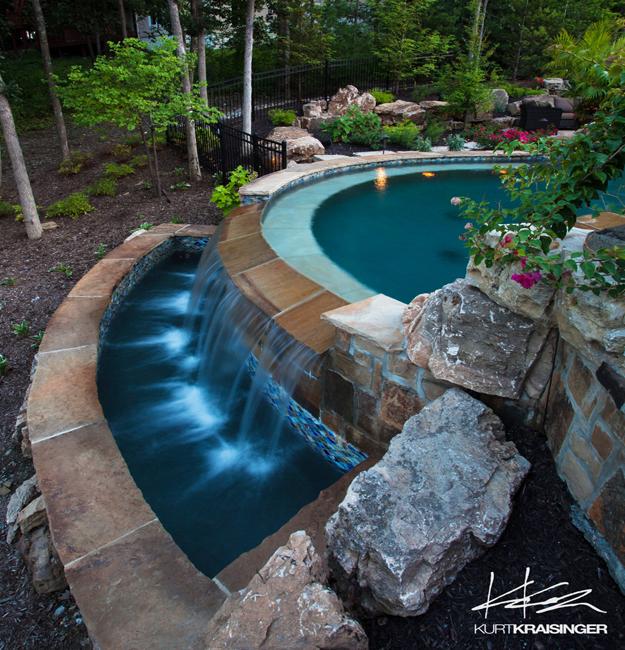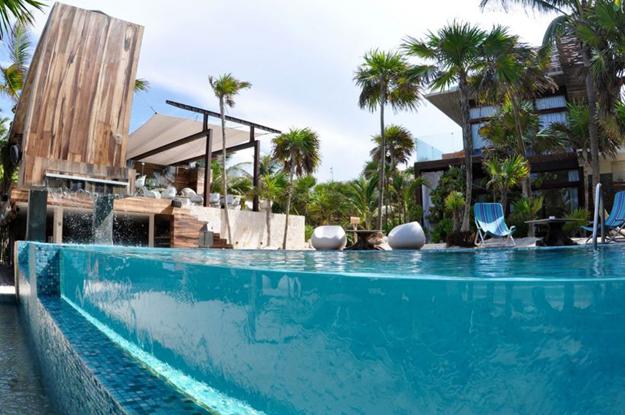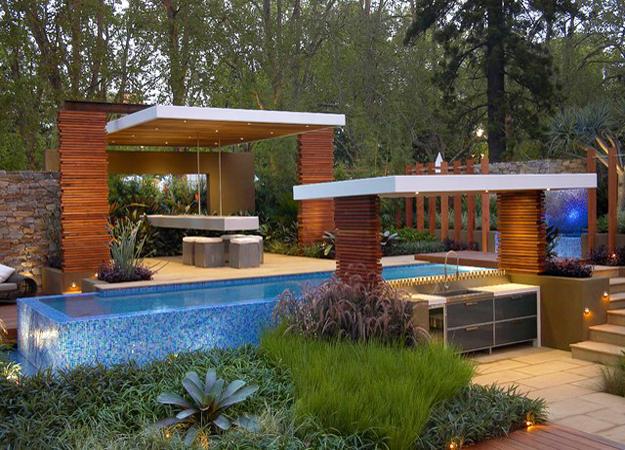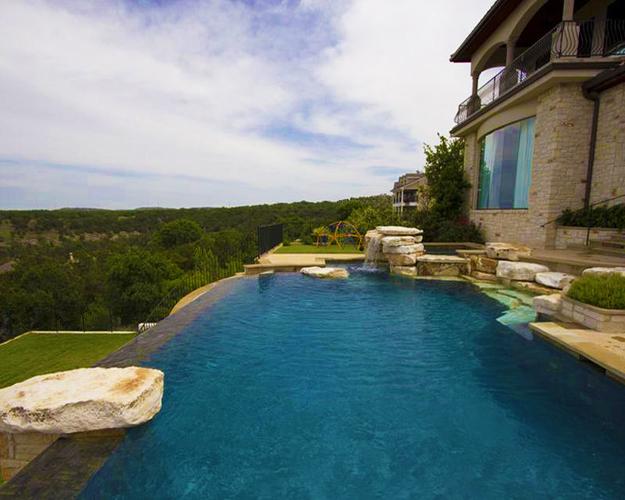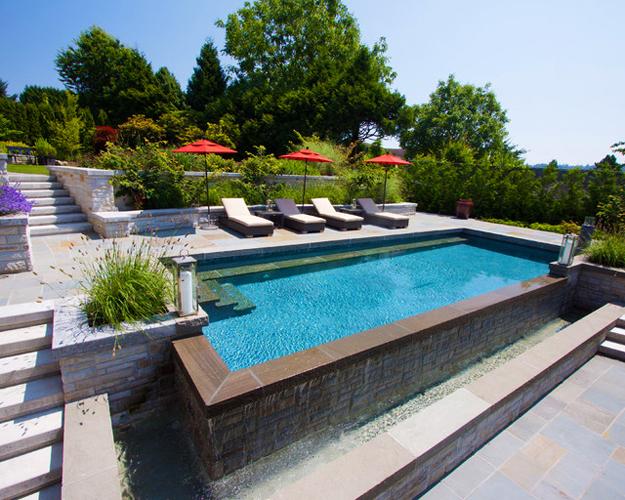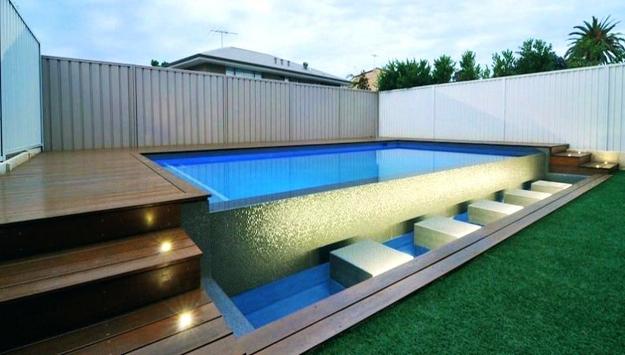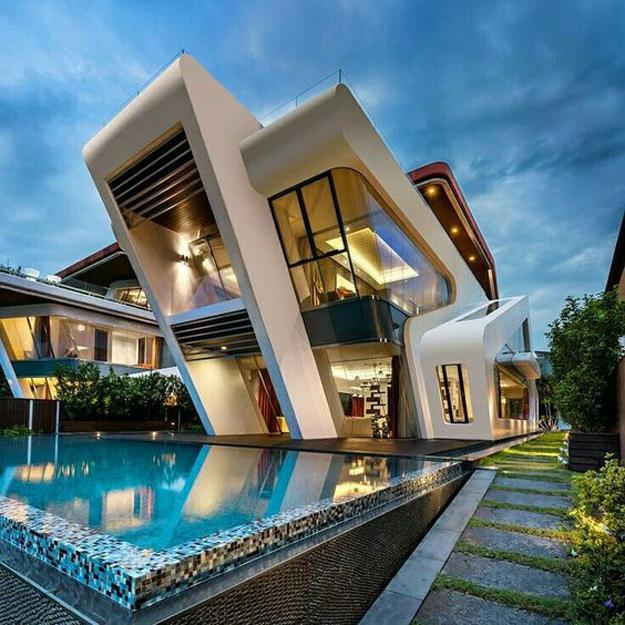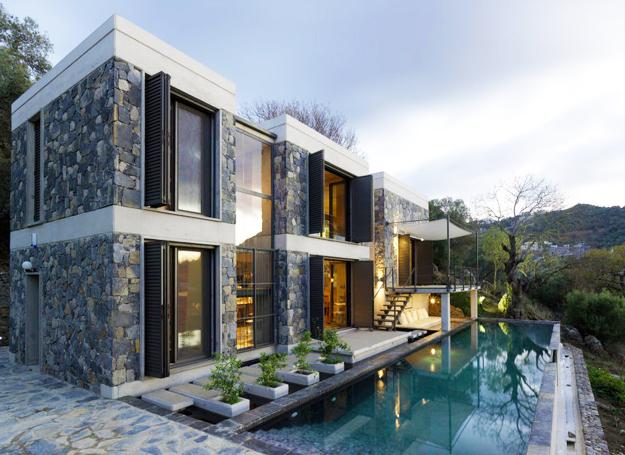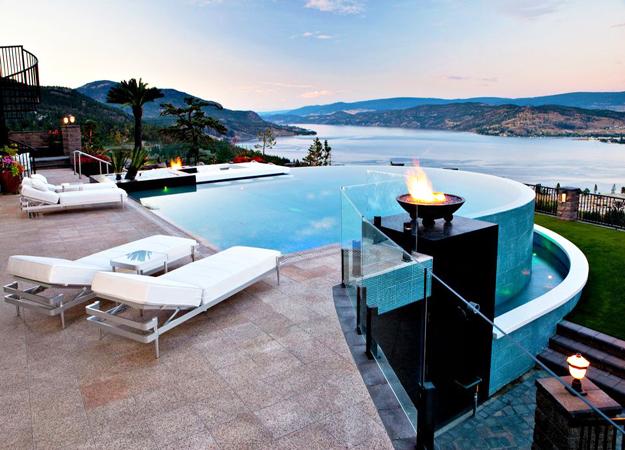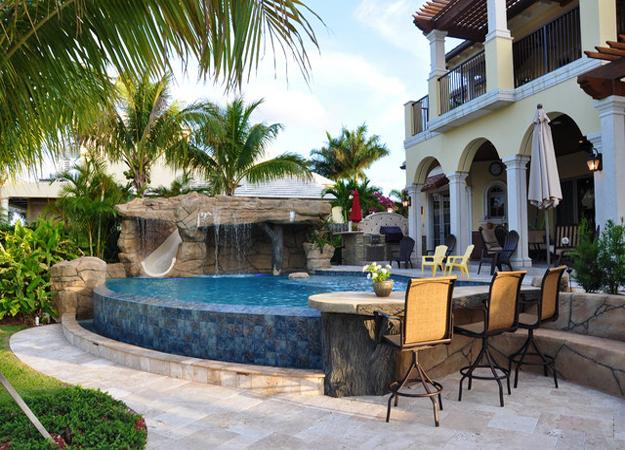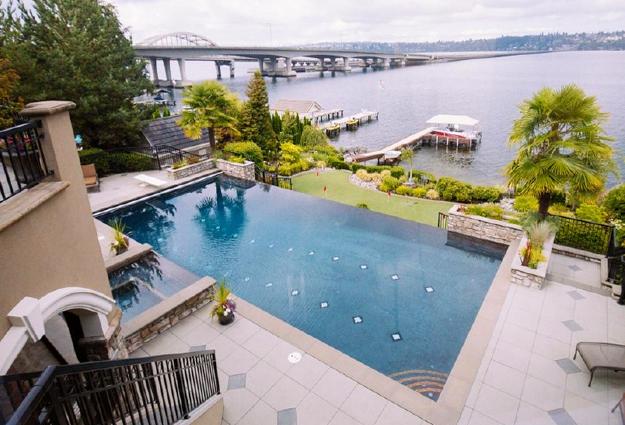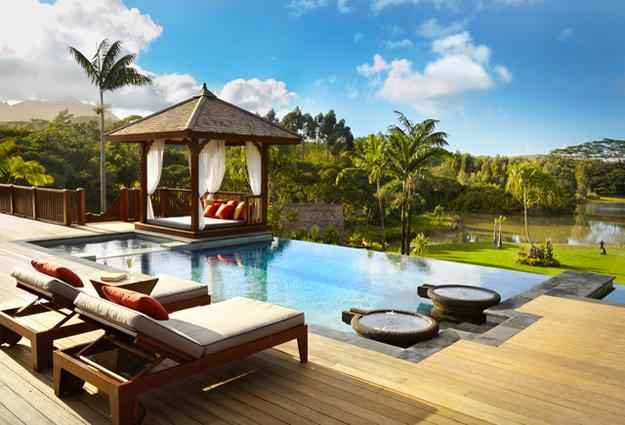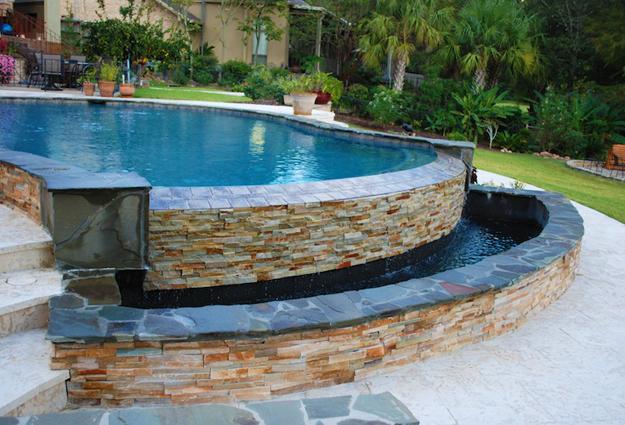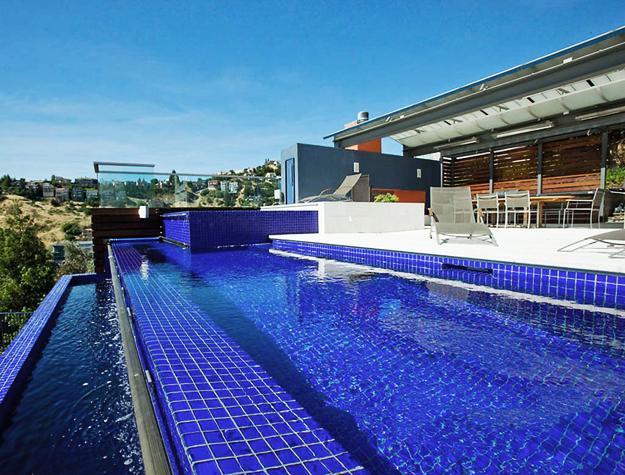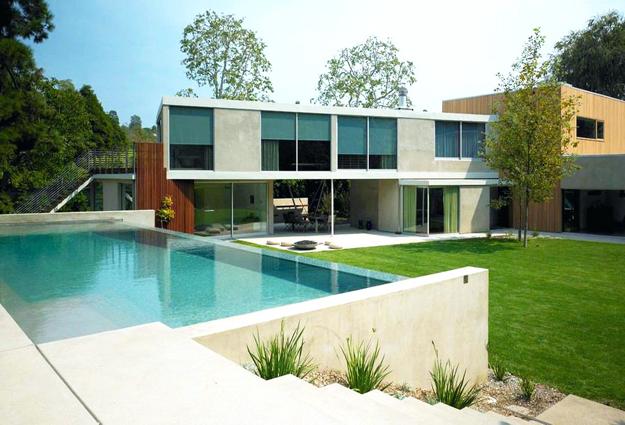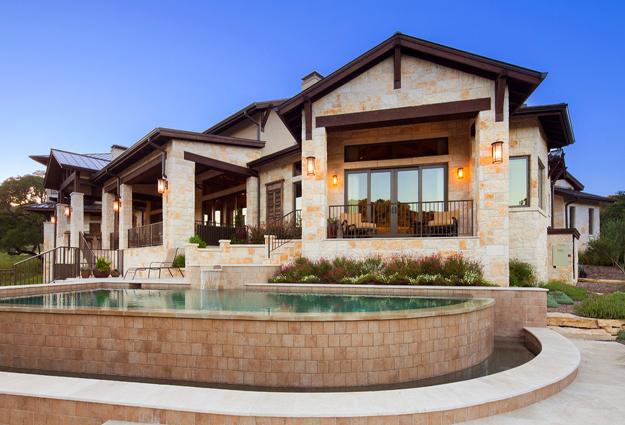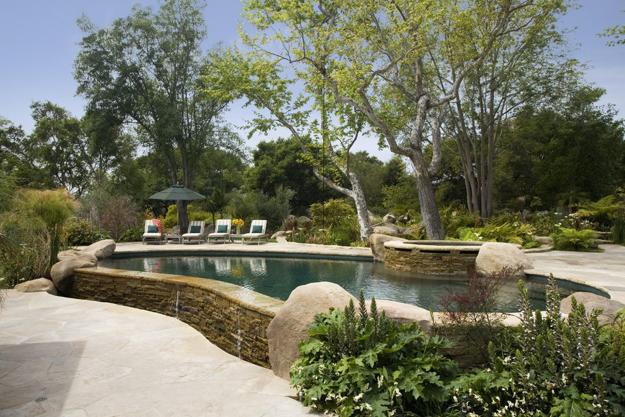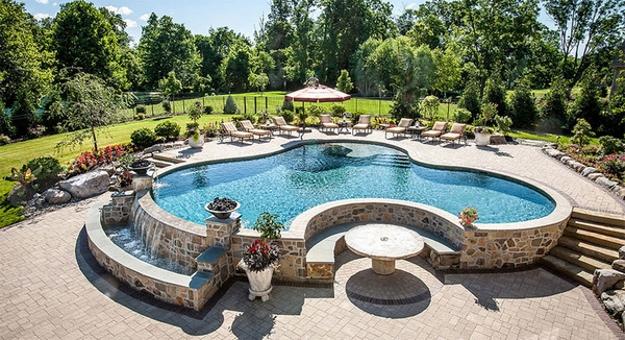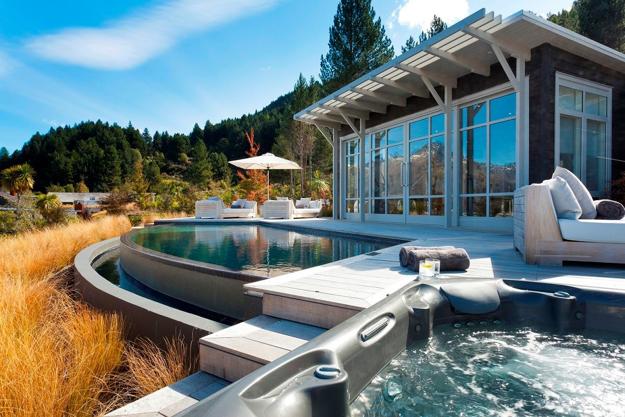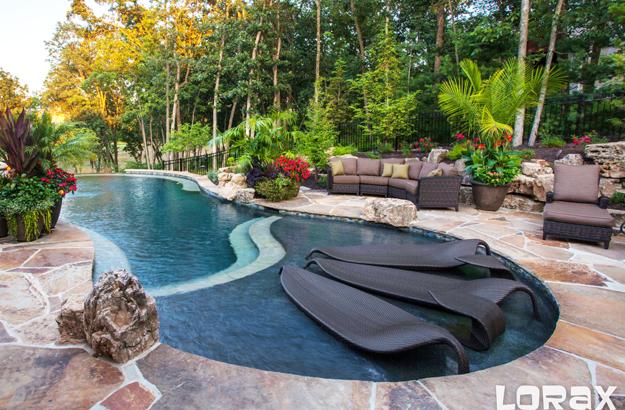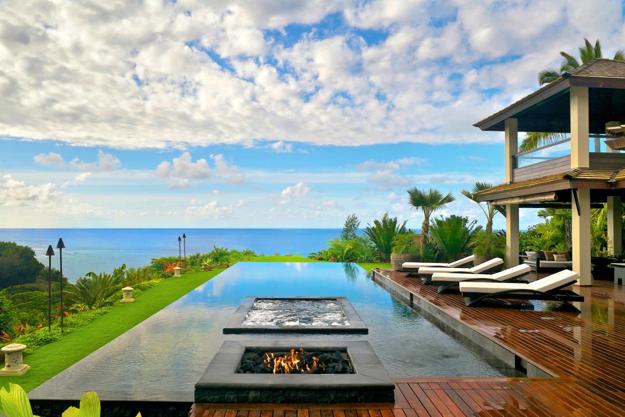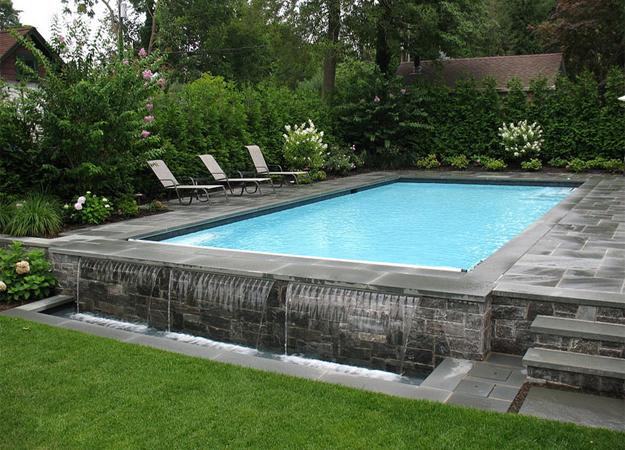 Winter backyard landscaping is about designing peaceful and beautiful outdoor spaces that celebrate natural beauty and provide a habitat to protect...
and enjoy free articles sent to your inbox