25 Party Table Decoration Ideas for Chinese New Year Celebration

Decorating Ideas

Holiday Decor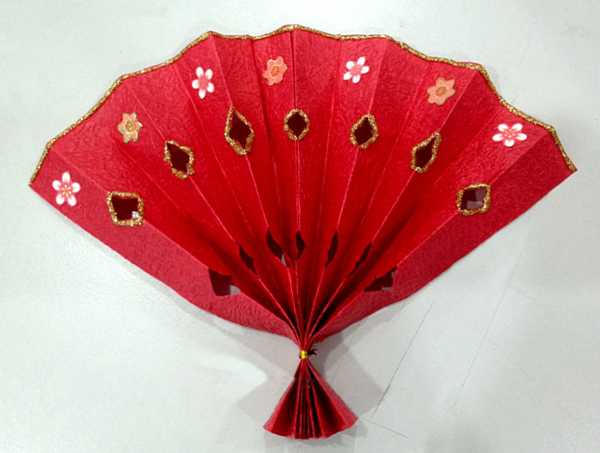 MODERN WALLPAPER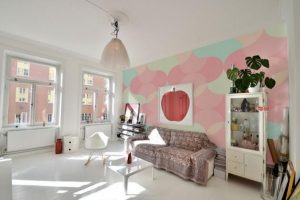 Table decoration in red color is a perfect choice for Chinese New Year party. Golden decorations and decorative accents in black color balance red table decor and creative a festive setting for Chinese New Year celebration. Spring flower arrangements and paper crafts, fun Chinatown paper goods and wonderful meals create bright and beautiful table decor for Chinese New Year party.
Red colored table centerpieces adorned with golden details, spring flower centerpieces, plates with tangerines are traditional and meaningful table decorations that are traditional for New Year celebration. Contemporary party table decorations, red balloons, handmade Chinese lanterns, simple paper crafts like Chinese fans, are a fun and economical way to decorate your dining room for Chinese New Year party.
Flower arrangements always look fabulous on a table. Chinese decorative vases with spring flower arrangements  make gorgeous table centerpieces that add symbolic designs to lunar New Year celebrations. Peonies, azaleas, narcissus, water lilies, beautiful flower arrangements with bamboo and ever green branches are fabulous additions to festive party table decor.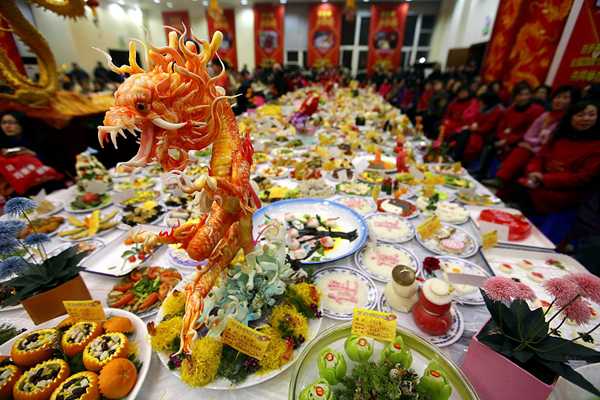 If you want a more elegant look, use Chinese lanterns made of paper. Hanging a lantern or fan on a chandelier add exotic look to table decoration. Miniature trees with tangerines or Chinese coins are simple and elegant ideas for table decorations for lunar New Year celebration.
You can add votive candles or miniature tea candles and electric garlands with LED lights to table decorations and centerpieces in Asian style. Gong centerpieces are perfect for Chinese New Year party table. Surround your table centerpieces with handmade paper lanterns and fans and place Chinese symbols on a glass tray to create meaningful Chinese New Year table decor and make it sparkle.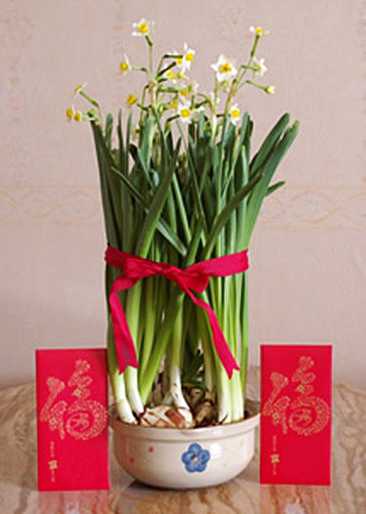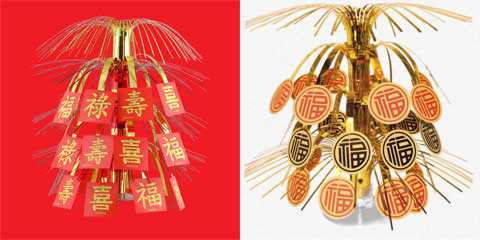 Chinese meals and tableware for lunar New Year party
The Chinese New Year is about lots of food and family. Chicken, fish and noodle dishes look fantastic on black and red plates. There is a meaning behind every food: noodles for longevity, lettuce for prosperity, oranges and tangerines for abundant happiness.
Chinese New Year decorations and centerpieces, flower arrangements and paper crafts
Snake-shaped food, fun design ideas for lunar New Year celebration
Local Chinese restaurants can help you with traditional meals and desserts for lunar New Year celebration. Fortune cookies are a favorite with everyone. You can purchase them at a store or surprise your guests with custom created fortune cookies that add a personal touch and more fun to Chinese New Year celebrations.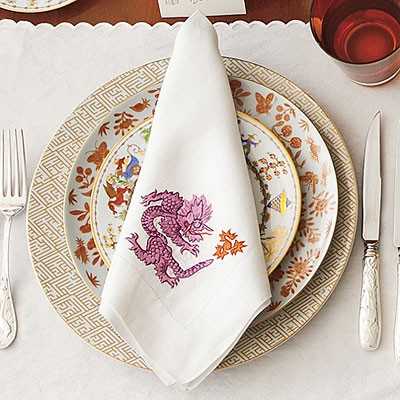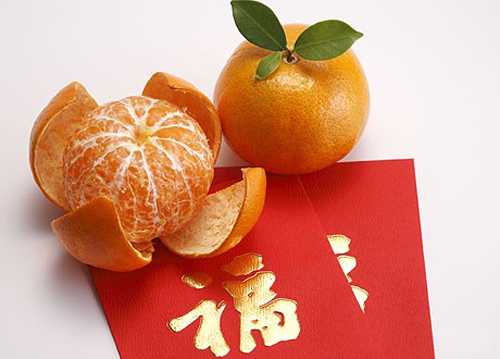 More from centerpiece ideas

Pink is one of the most ubiquitous and versatile Christmas colors that are perfect for elegant table decoration. The tender, pale...
and enjoy free articles sent to your inbox