Neo Noir Artworks Inspiring Creepy Ideas for Halloween Decorations

Decorating Ideas

Holiday Decor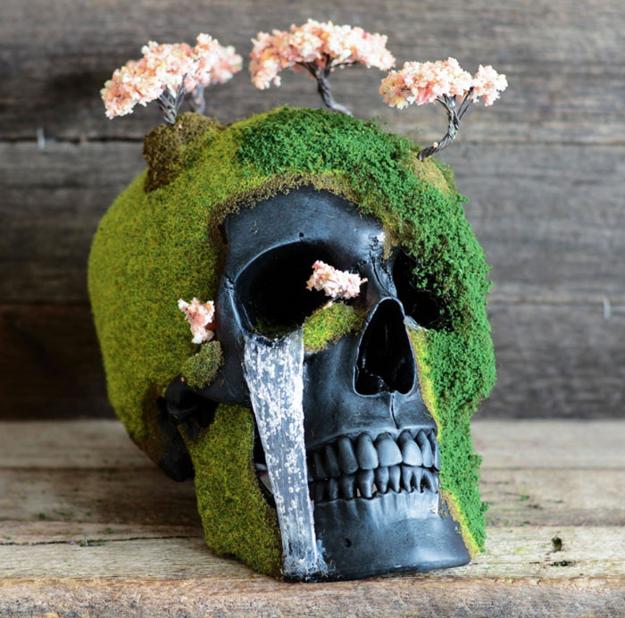 Provocative art created with human skulls
Halloween decorating ideas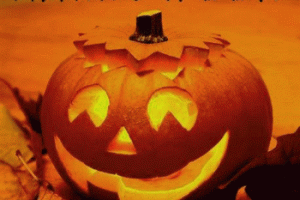 Neo-noir is a style of mysterious, modern motion pictures and art, inspired by film noir of the 40s and 50s. Modern artworks blend elements of film noir with updated themes, visual elements, and media. Shot in black and white film noir mixed mystery and crime dramas, but the neo-noir revives the retro style offering a retrospective look and new energy to modern art. Lushome presents artworks in neo-noir style by Andrew Firth.
The skulls look weird and creepy, inspiring strange and mysterious Halloween ideas. Memento Mori reminds us of death and blends greens, as the symbols of life, into these provocative artworks. Several human skulls and decorative mini-bonsai, moss and cherry blossoms show striking contrasts and symbolize infinity of life cycles.
These creepy artworks provide inspirations for artistic Halloween decorations. Fans of art in neo-noir style can steal the idea and create unique centerpieces with plastic skulls and small plants, moss or artificial flowers to surprise their adult guests. The provocative and unusual artworks make a strong statement, evoking strange feelings. The artworks stimulate imagination; challenge the mind and brings philosophical thoughts about life and death.
20 creepy Halloween ideas, edible decorations for party tables
Skull and bone-shaped sugar cubes, unusual food design ideas
Skull art in neo-noir style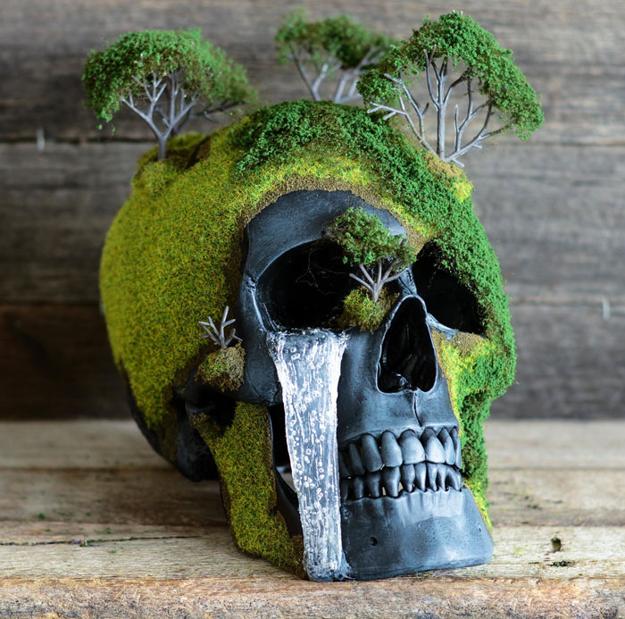 Head bones and flowering plants, moss or miniature bonsai trees create very impressive combinations. Black color seeks for harmony with delicate hues and textures of fresh flowers. Relaxing green colors remind of life and balance the installations.
The artwork made with the human bones give inspirations. All fans of extraordinary, weird and mystic can experiment with plastic heads and green plants creating meaningful, unique, scary Halloween decorations and centerpieces in the neo-noir style.
Colorful outlet covers, socket plates shaped like skulls and bones
Skull egg-shapers, unusual food decoration ideas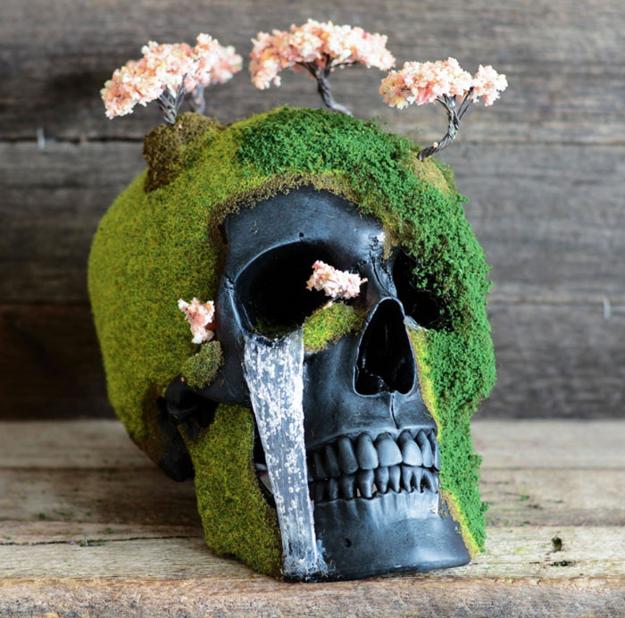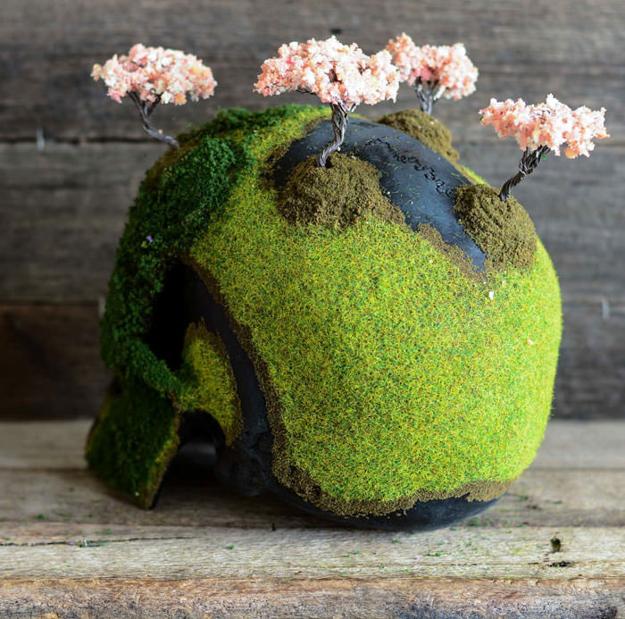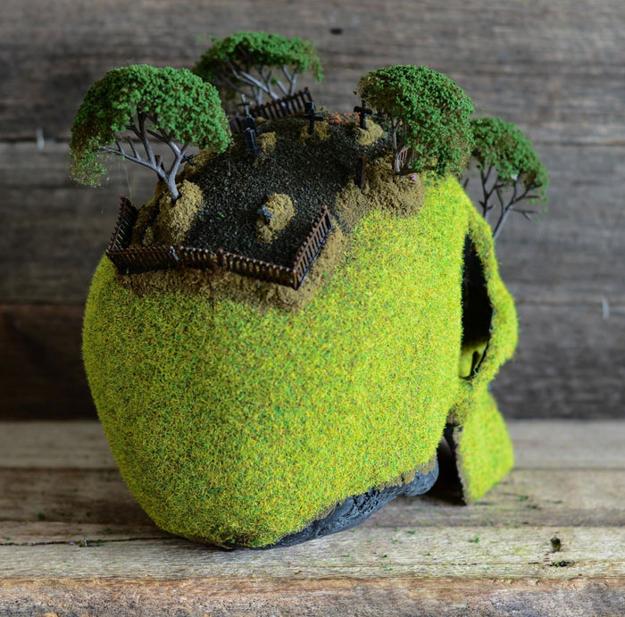 2. Modern skull-shaped Halloween decorations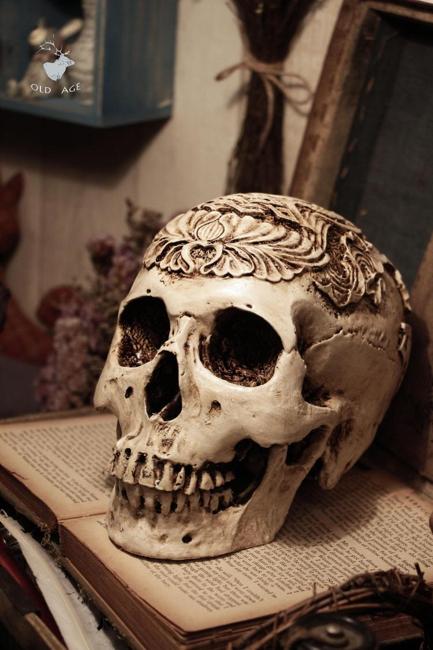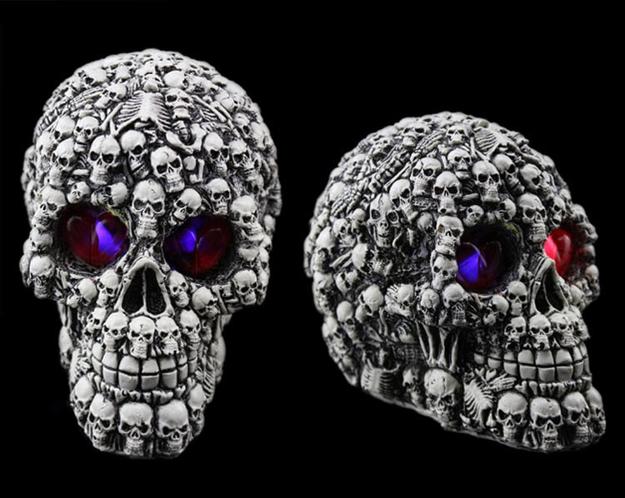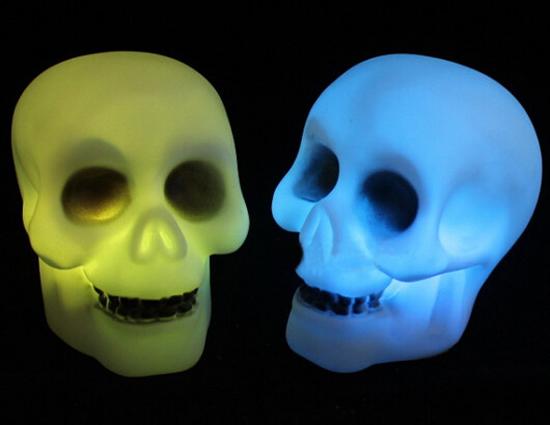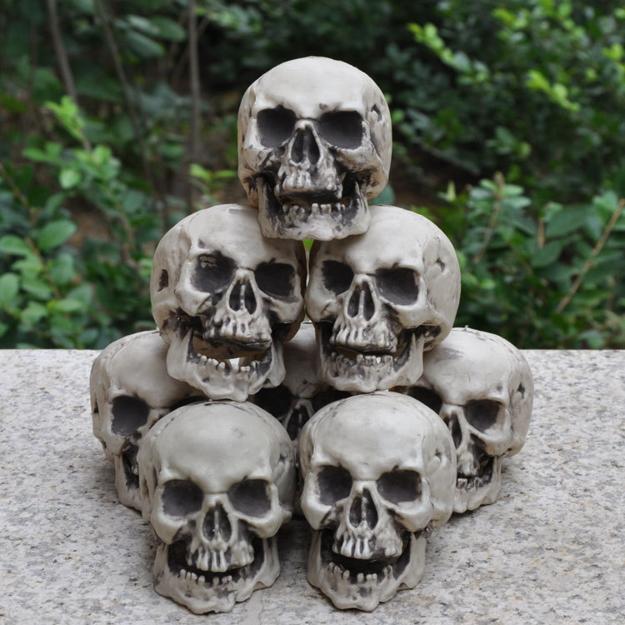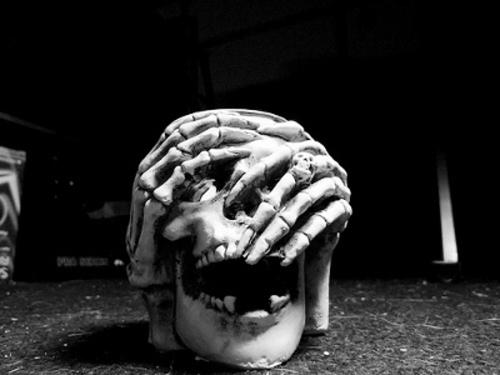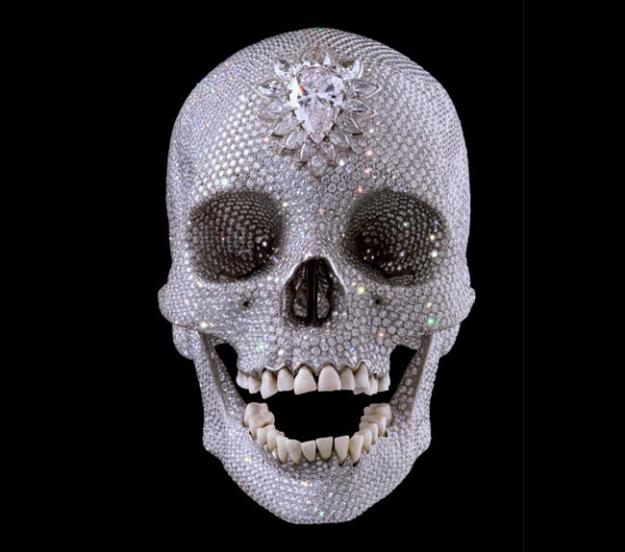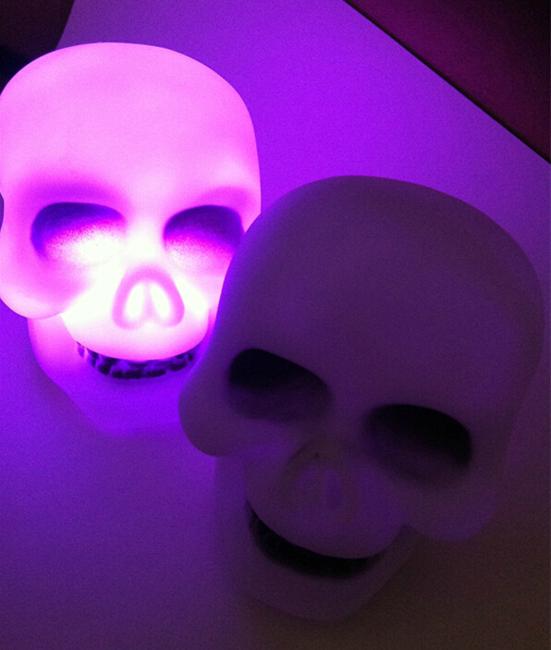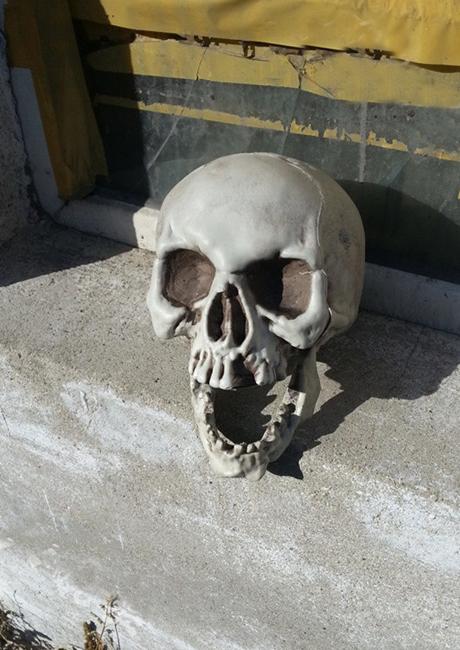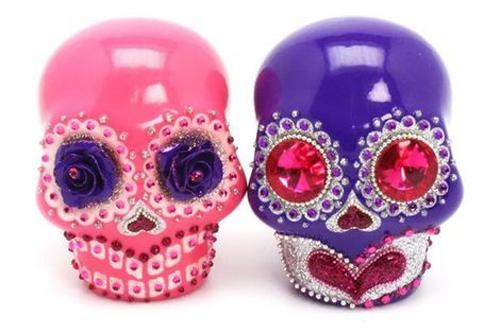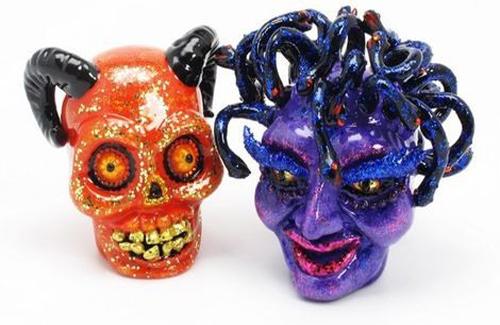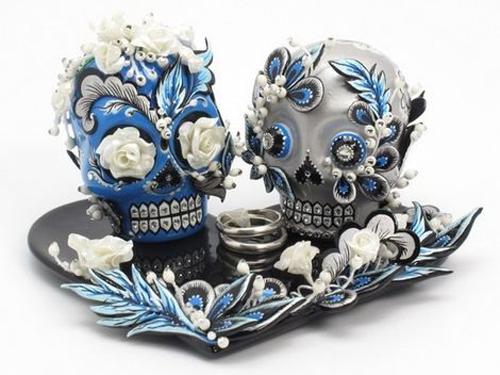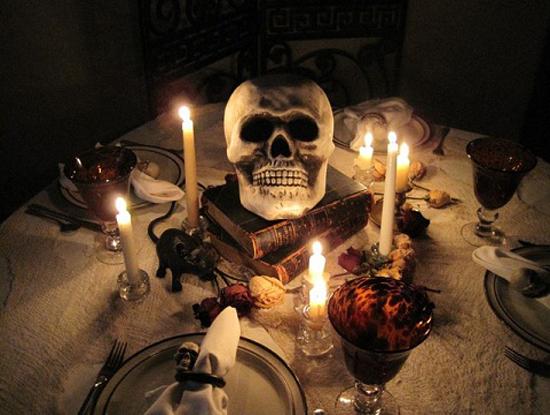 More from the art of decor

Throw pillows in various colors, designs, and patterns are one of the easiest ways to refresh your room design and inject...
and enjoy free articles sent to your inbox