Modern Skylights, Window Designs Visually Stretching Small Kitchens

Interior Design Ideas

Kitchen Ideas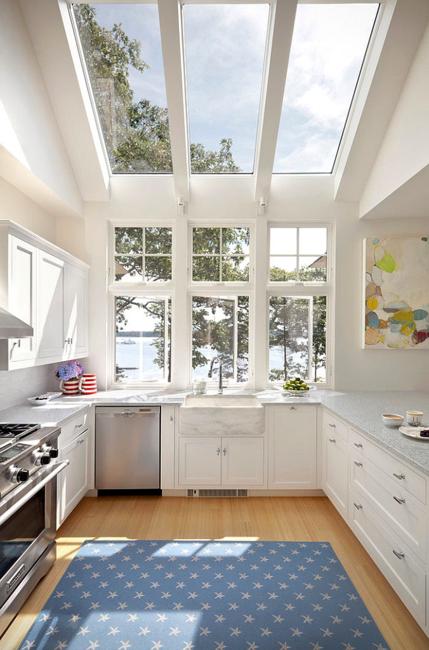 Beautiful window designs
MODERN WALLPAPER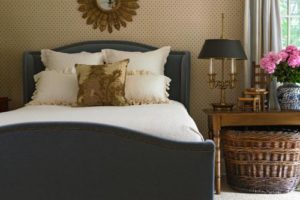 Attic kitchens with skylight windows look spacious and bright. Glass changes modern architecture and interior design creating visual interest and transforming walls and ceilings. Skylight windows beautify inclined walls and create gorgeous ceiling designs. Contemporary windows invite plenty of light, brighten up and stretch visually small spaces under the roof while keeping homes warm. Even small skylights make attic kitchen designs more comfortable, airy, and beautiful.
Kitchen windows add fabulous details to inclined roofs and walls. They are functional and aesthetically attractive solutions for small spaces. They bring the sunshine and improve ventilation. Ceiling windows create a pleasant illusion of open spaces and connect small rooms with nature. Lushome shares ideas for improving small kitchen designs by adding skylights to inclined ceiling and walls.
Ceiling windows evenly distribute the light, look contemporary and romantic. They create beautiful views of the clouds and stars while enhancing modern kitchens and creating more spacious and stylish small kitchens. When positioned above the work surface or a dining table, skylights create fabulous walls with panoramic windows. Small windows combine perfectly with ceiling lights, chandeliers, and pendant lights. They look fantastic in small kitchens with wooden ceiling beams also.
Modern interior design and decorating with light
Small kitchens with skylights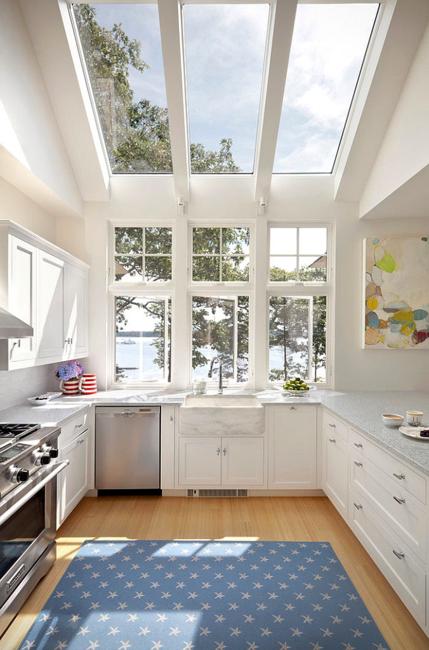 Contemporary windows come in various colors, – from classic white, bold black, to bright hues and finishes mimicking wood or stone textures. Modern windows can have plastic and natural wood frames to match kitchen design and enhance it. White colors expand small kitchens while other colors beautifully accentuate creative kitchen designs.
Skylights create dramatic effects that turn small attic kitchens into gorgeous, bright, and modern interiors. They can add spectacular geometric shapes, – square, rectangular, triangular, round, to interior designs and spice up small spaces under inclined roofs. Skylight windows look terrific in small kitchens decorated in eclectic or contemporary minimalist styles, by they can emphasize elegant classic interiors and country kitchen design also.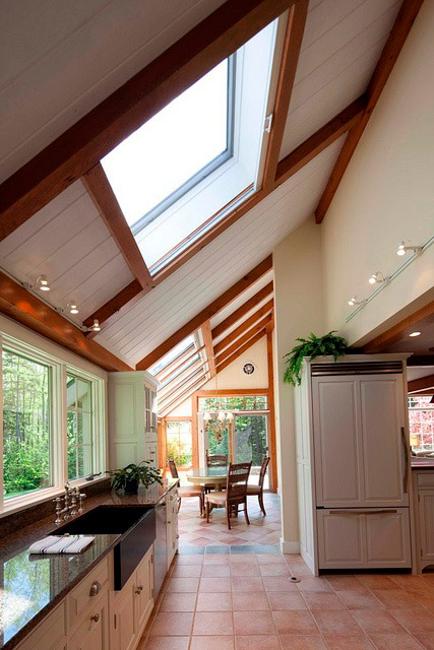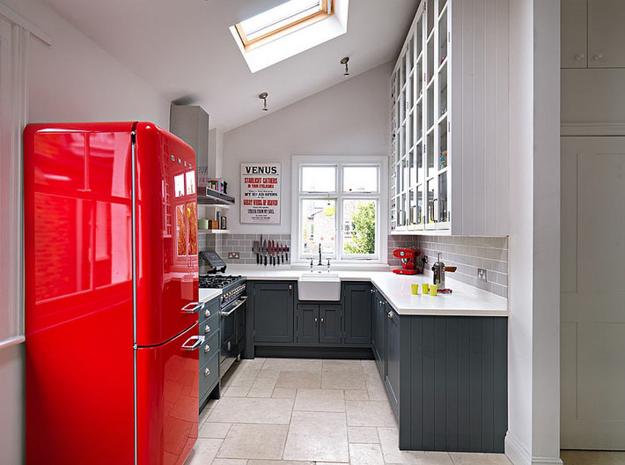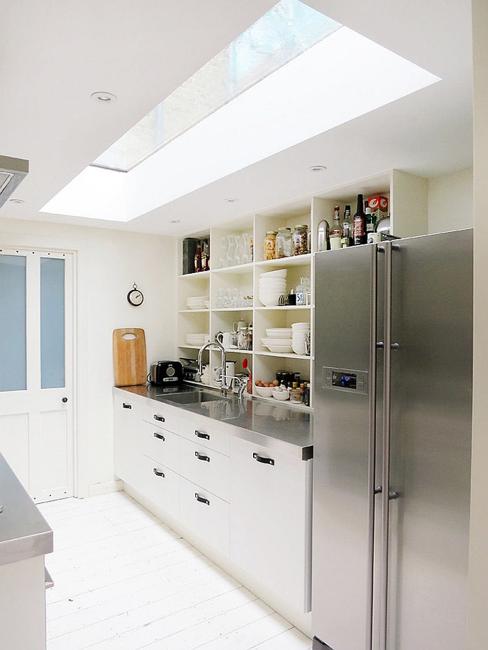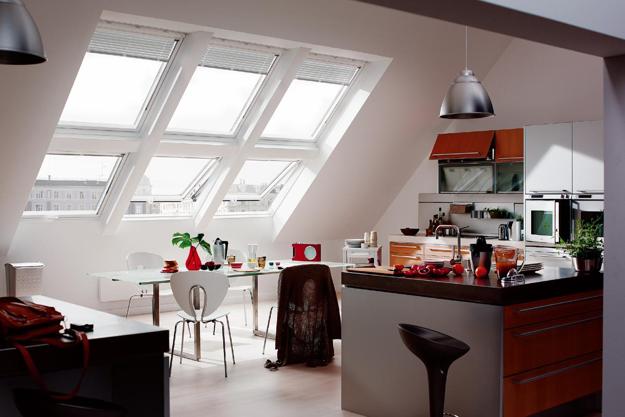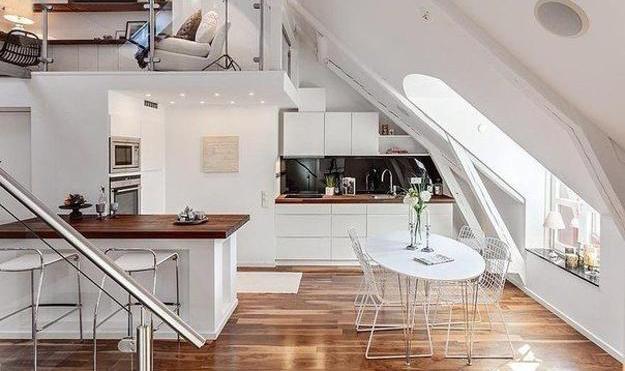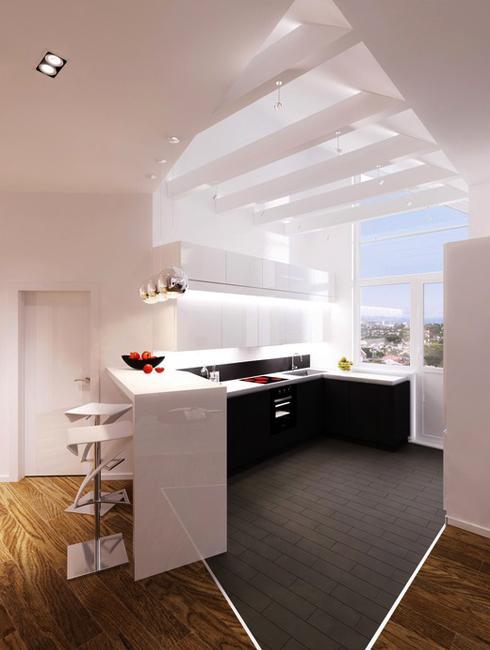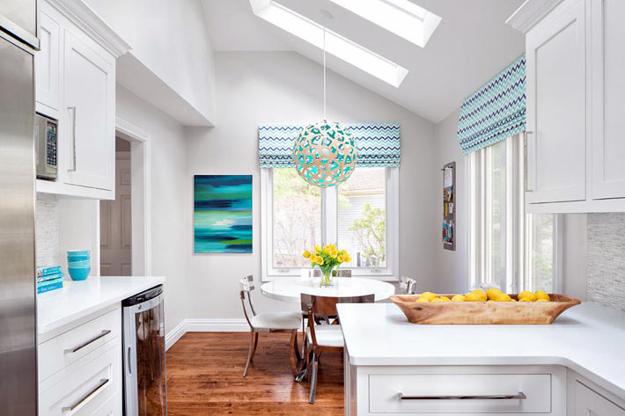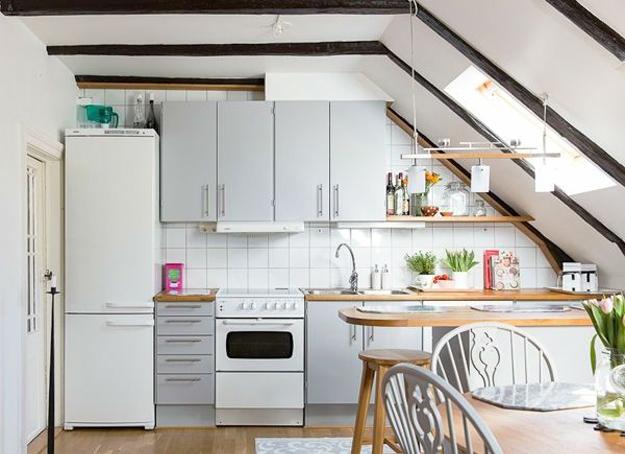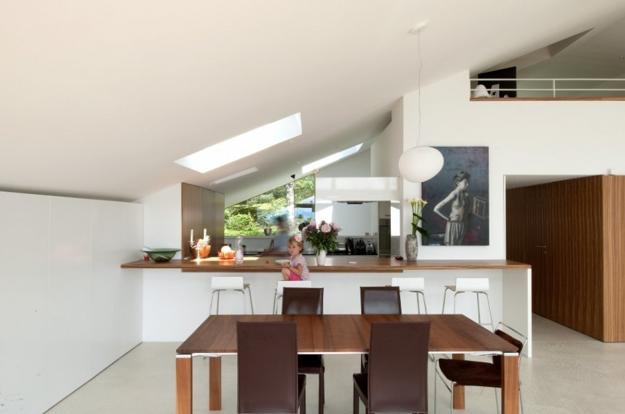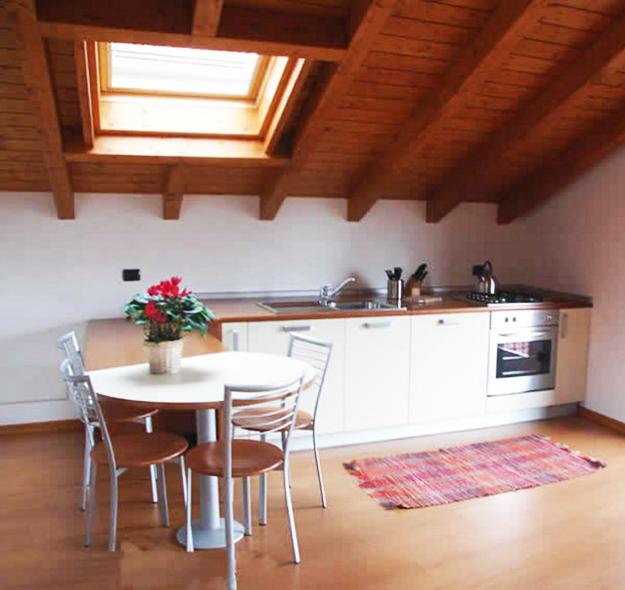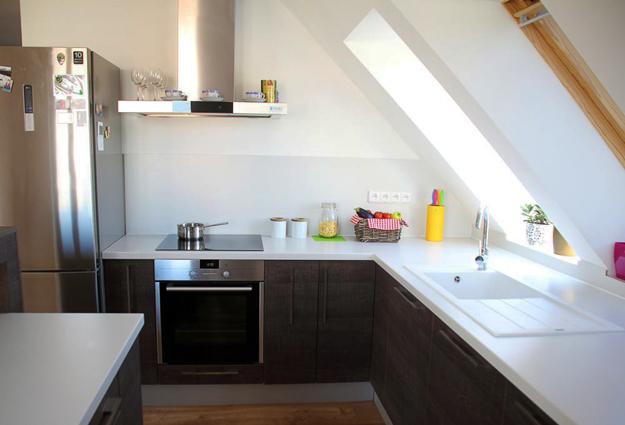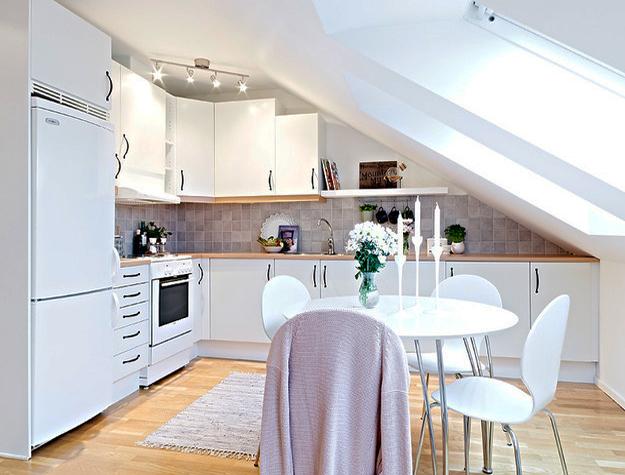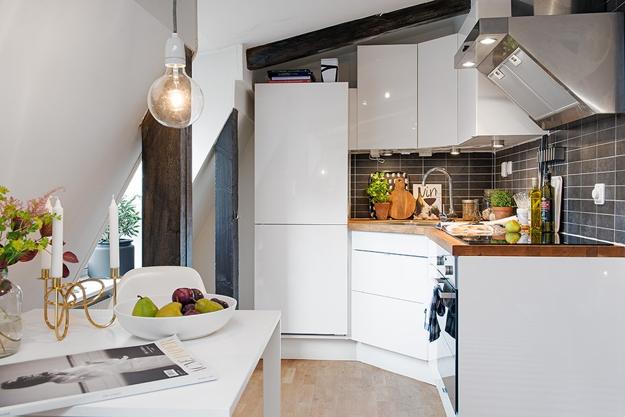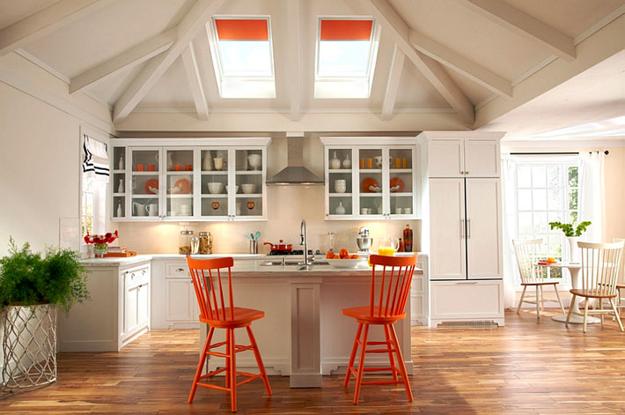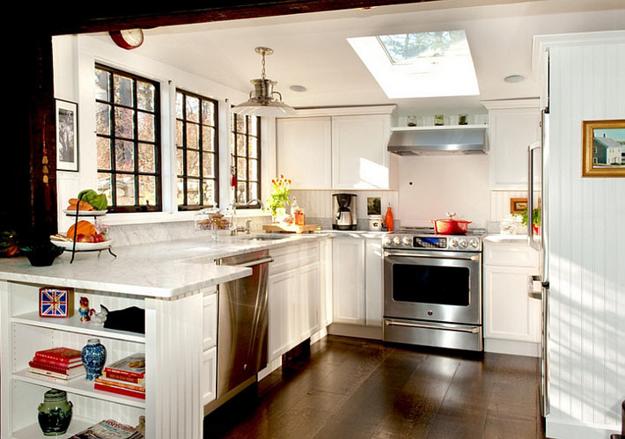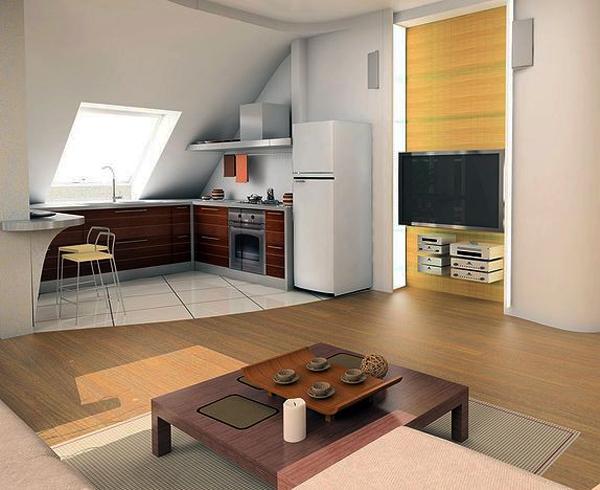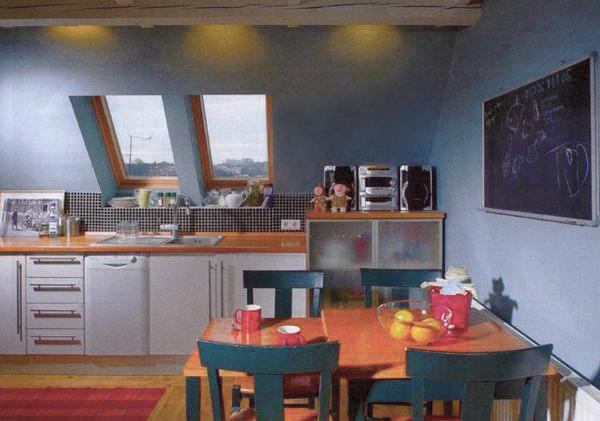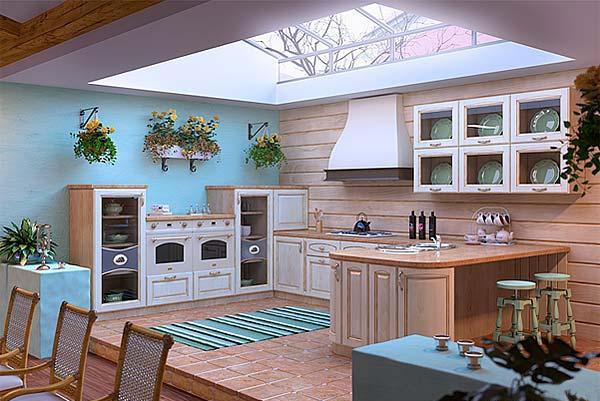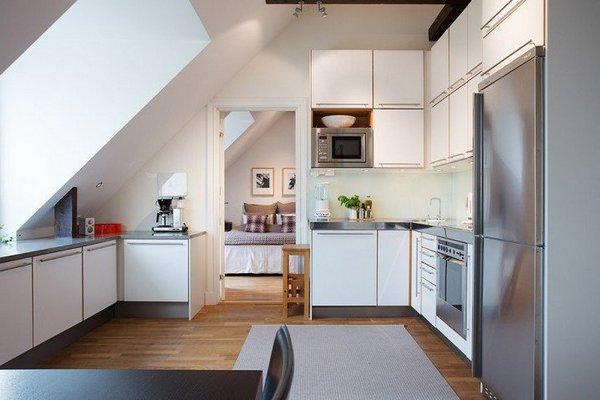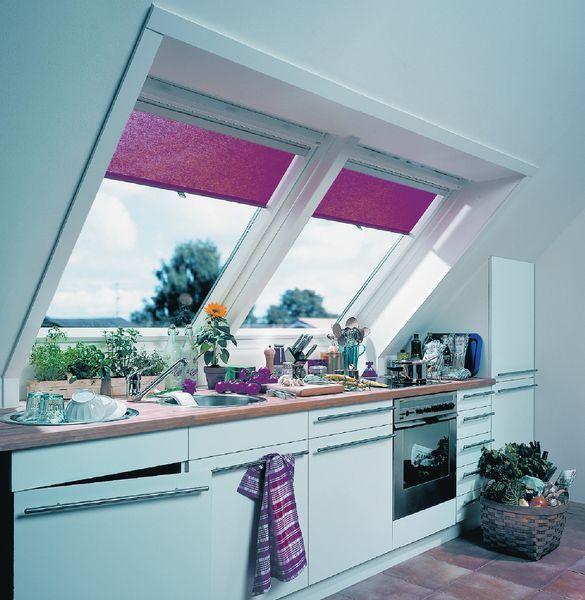 Warm metal accents are easy to incorporate into modern kitchen designs. Metal lamps, hardware, metal tiles, elements of kitchen designs will...
and enjoy free articles sent to your inbox