DIY Pinecone Baskets, Table Centerpiece Ideas for Thanksgiving and Christmas Decorating

Decorating Ideas

Holiday Decor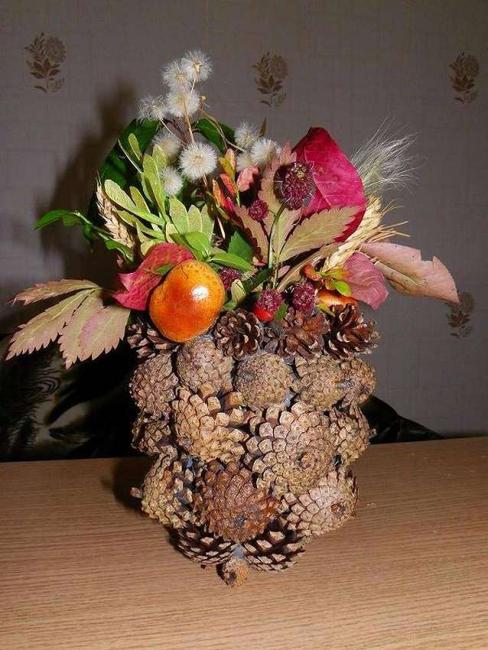 Fall decorating with pine cones, DIY basket centerpiece idea
eco gifts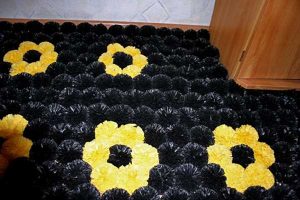 Pine cones baskets are excellent craft ideas for Thanksgiving and Christmas decorating. Collecting the material is easy, and the pinecone crafts make gorgeous accents, perfect for fall and winter holiday tables and charming decorating all year around. There are so many beautiful basket designs you can create with pinecones, then decorate them with branches, fall leaves, or Christmas decorations to jazz up your holiday decor.
You can create an exciting theme for Thanksgiving decorating with small crafts, and transform your pine cone basket into Christmas centerpiece with snowflakes and holiday tree ornaments. Pinecone baskets are versatile table centerpiece ideas, allowing you to change your table decoration as often as you wish. Check out the Lushome collection of fabulous and unique pine cone baskets. Get inspired and create a unique, eco-friendly table centerpiece with seasonal embellishments.
20 fall decorating ideas, Thanksgiving table centerpieces
Christmas table decor ideas, colorful centerpiece ideas
25 fall decorations designed with natural materials
Pinecone baskets, table centerpieces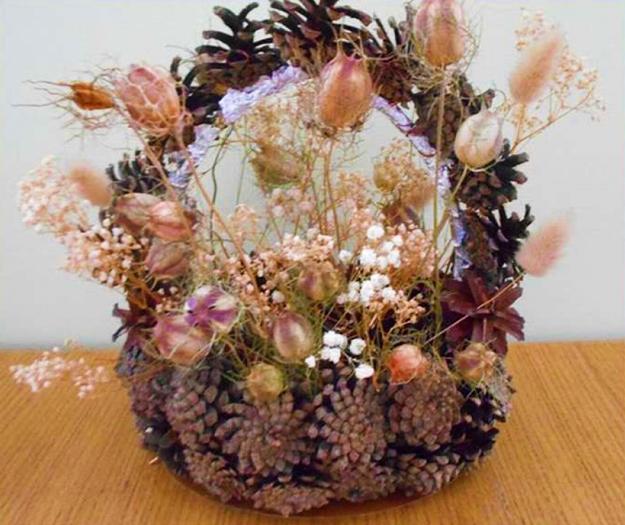 Pine cones are beautiful and versatile. They bring a piece of nature inside and offer fabulous craft ideas for making Thanksgiving table centerpieces and charming Christmas decorations in eco style. Turning pine cones into spectacular baskets is quick and easy. The texture and original design add the fun table centerpiece to Thanksgiving decorating or Christmas decor and create unique, heart-warming, eco gifts.
Chic, eco-friendly Christmas table decoration
Fall ideas for Thanksgiving decorating; autumn leaves and candles centerpieces
Green Christmas table decoration ideas
Collect or buy your favorite pine cones. Decide if you want to paint them choosing earth, brownish red, green, golden colors for Thanksgiving or white, silver, red, and green for Christmas designs. Painted pine cones add a festive look to holiday tables, but natural pine cones baskets make beautiful table centerpieces also.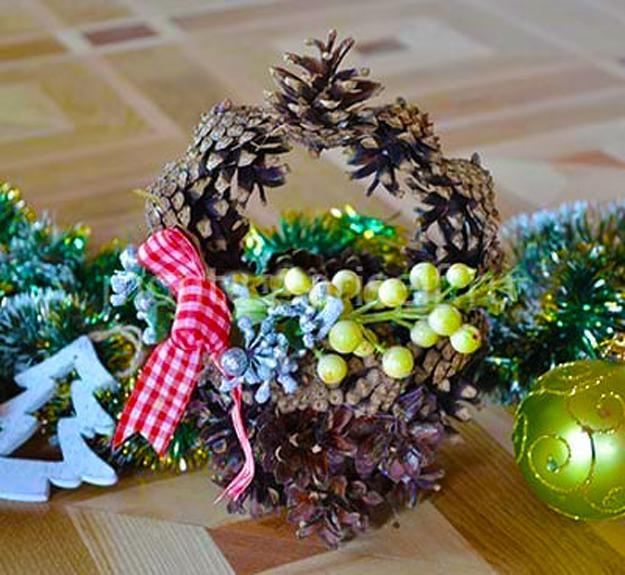 You can decorate the basket with ribbons, seasonal decorations, crafts made with natural materials. Fall leaves and dry branches mixed with decorative grasses, moss, dried mushrooms are excellent Thanksgiving decorating ideas. Green branches with red berries and Christmas ornaments make perfect Christmas table centerpieces. Artificial or fresh flowers can add a final touch of elegance to pine cone table decorations.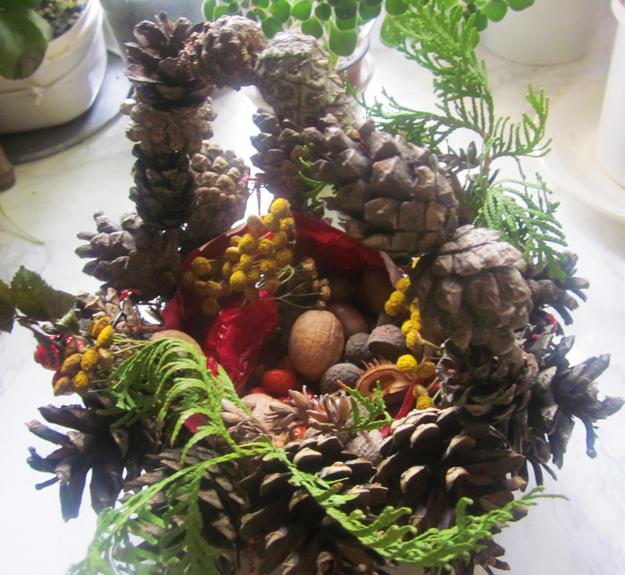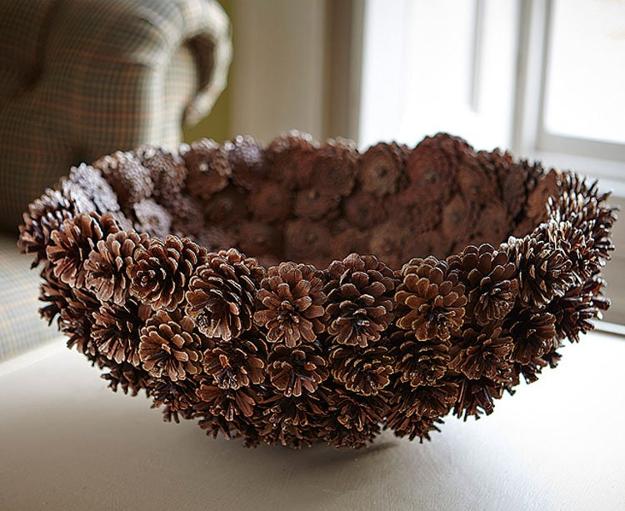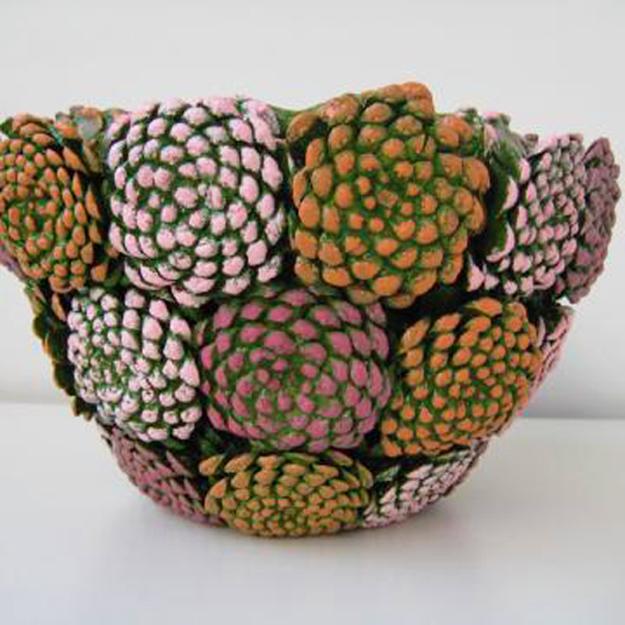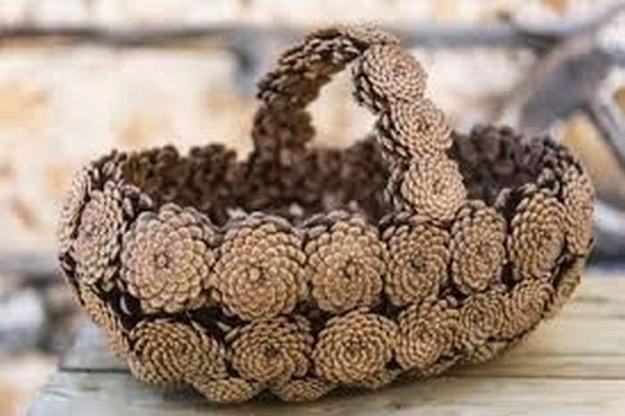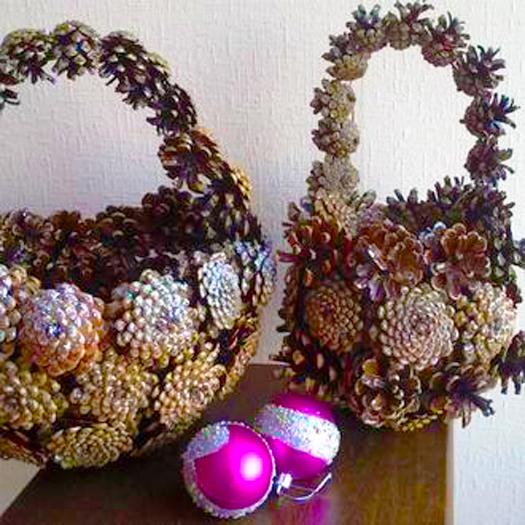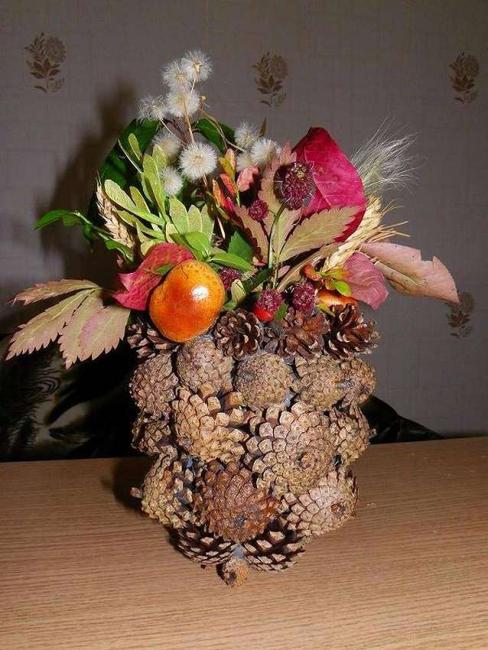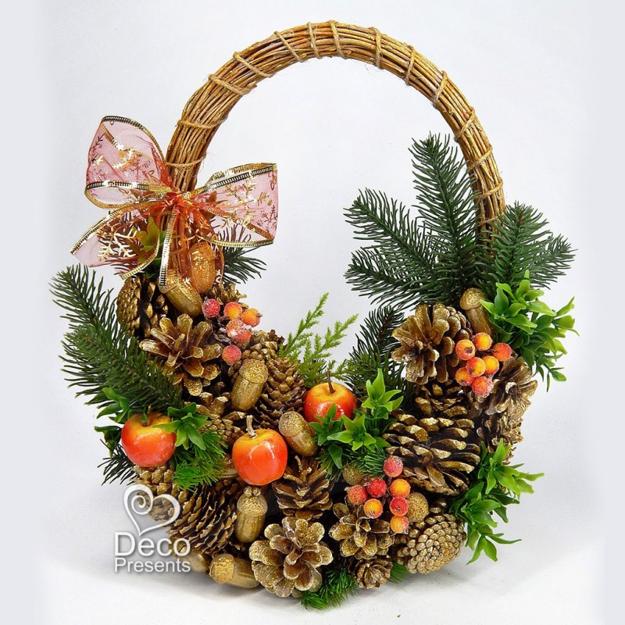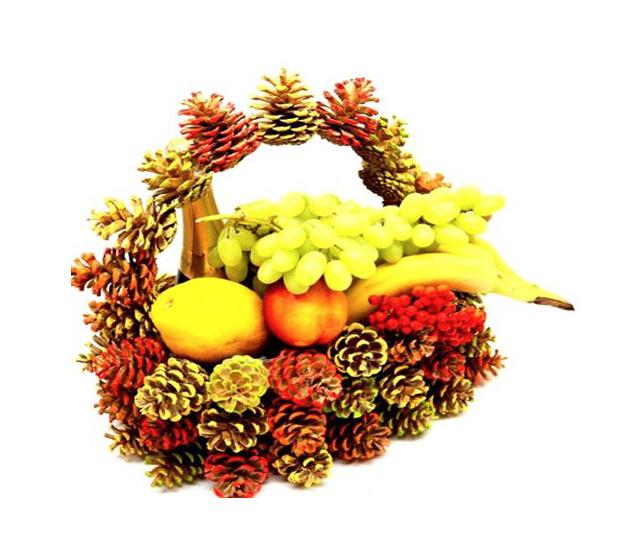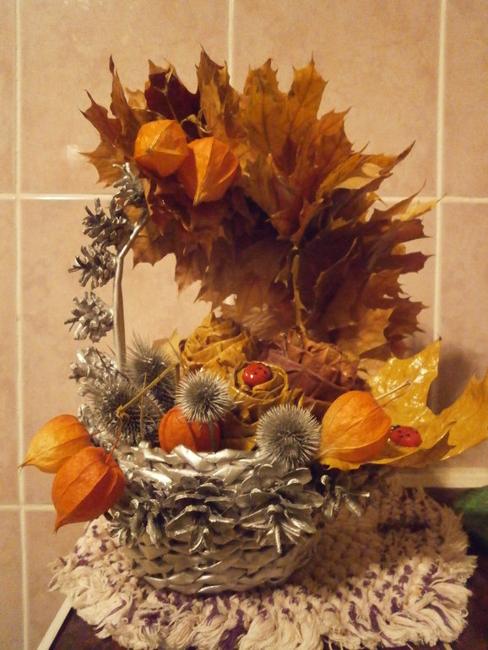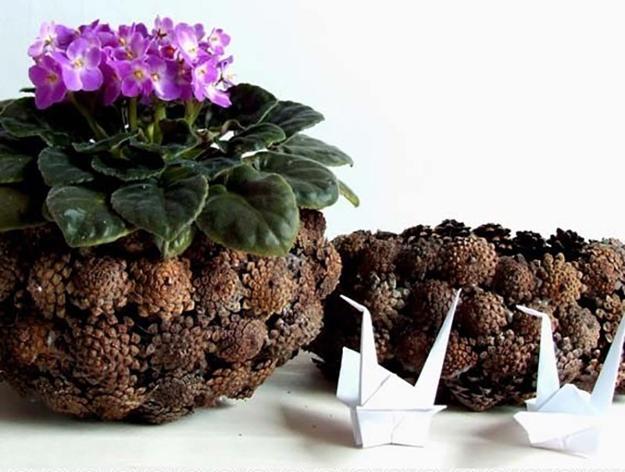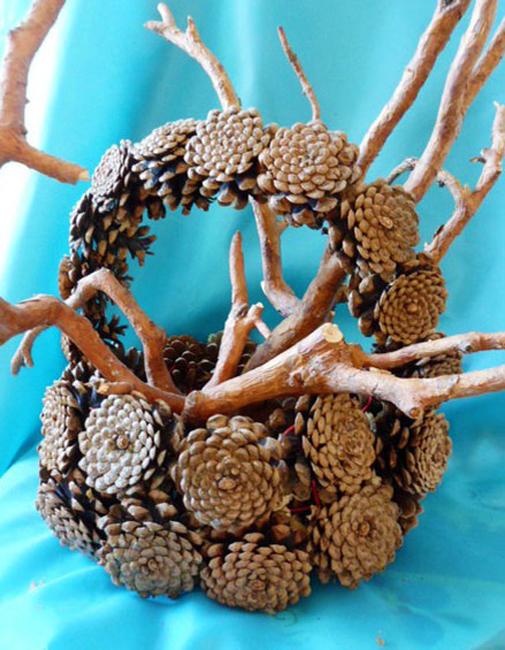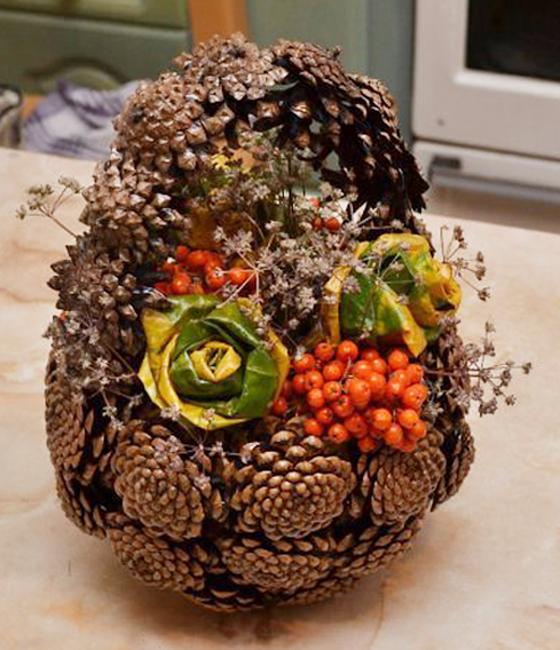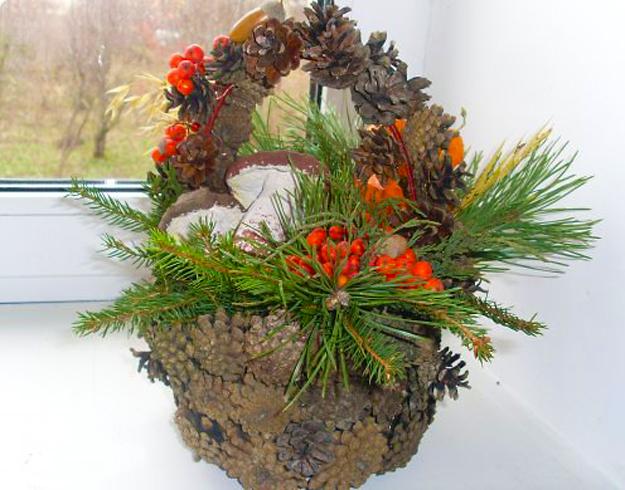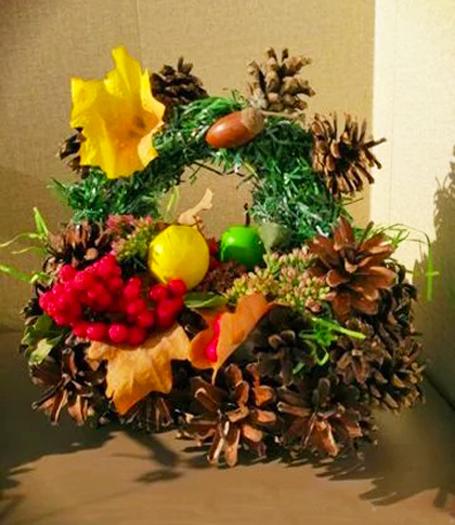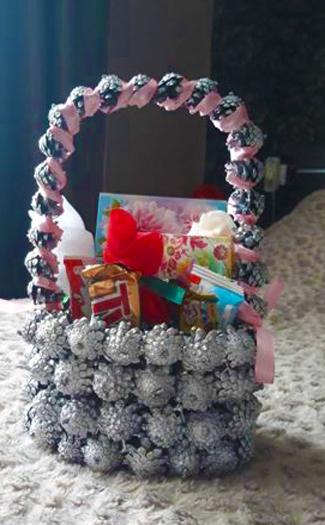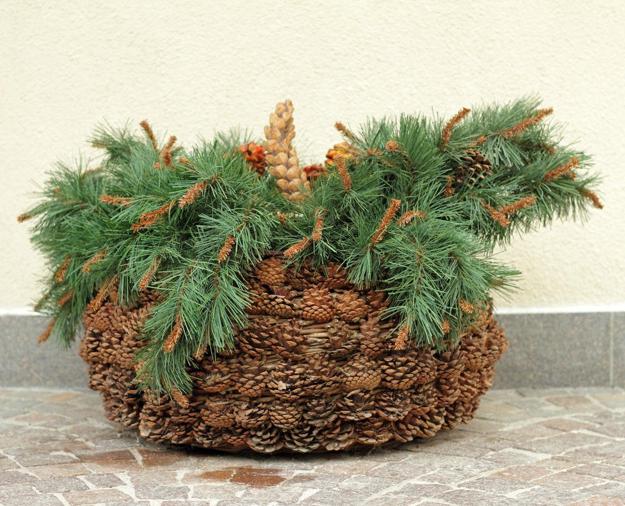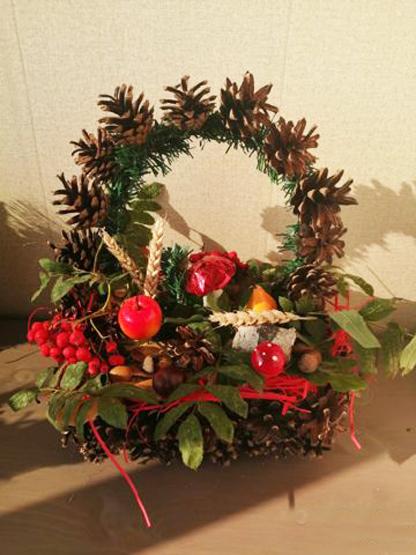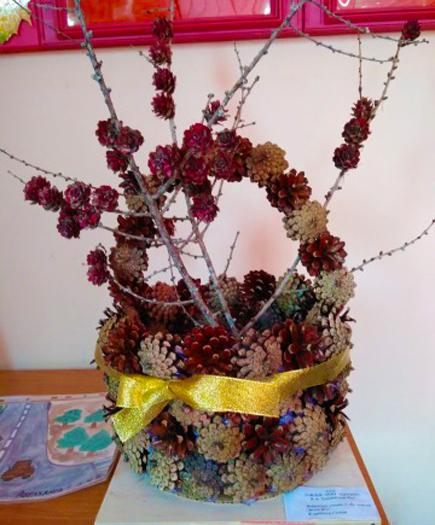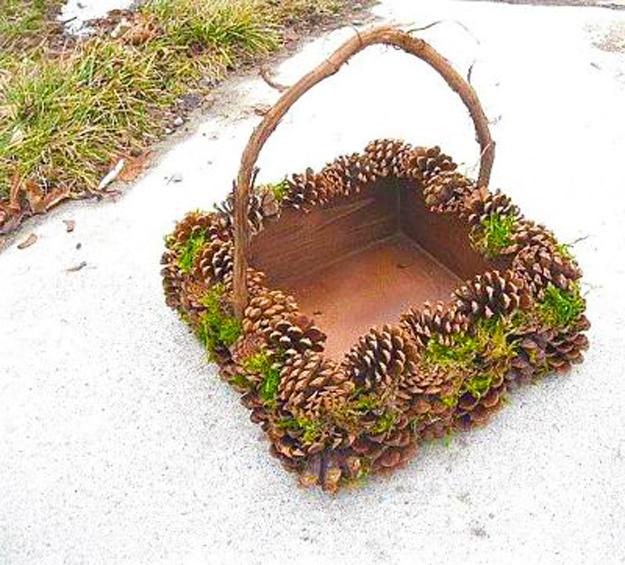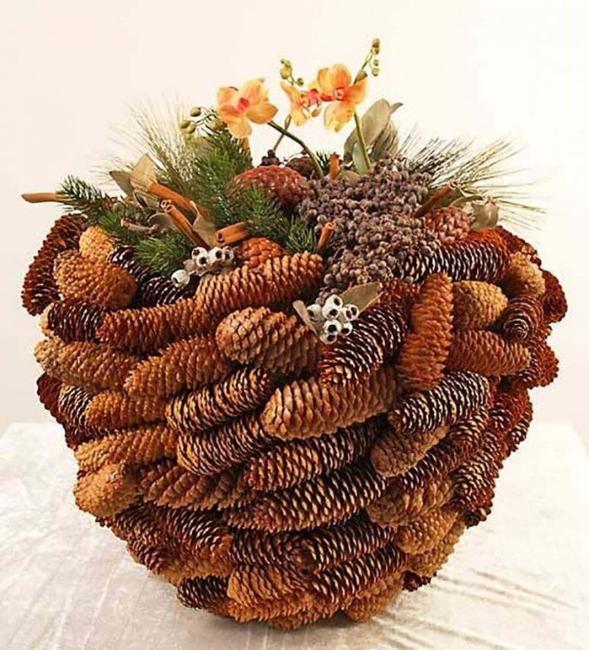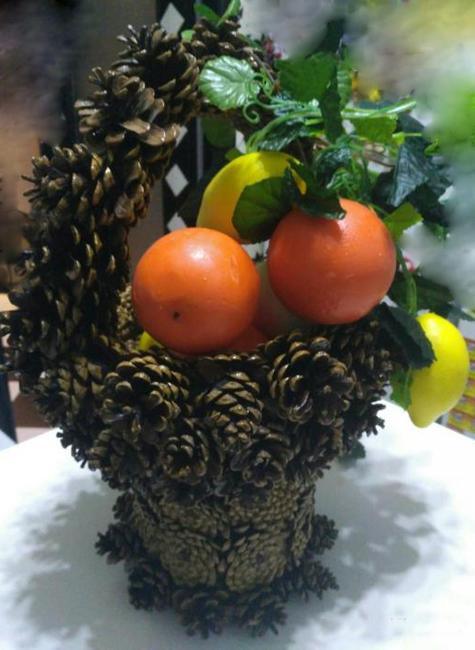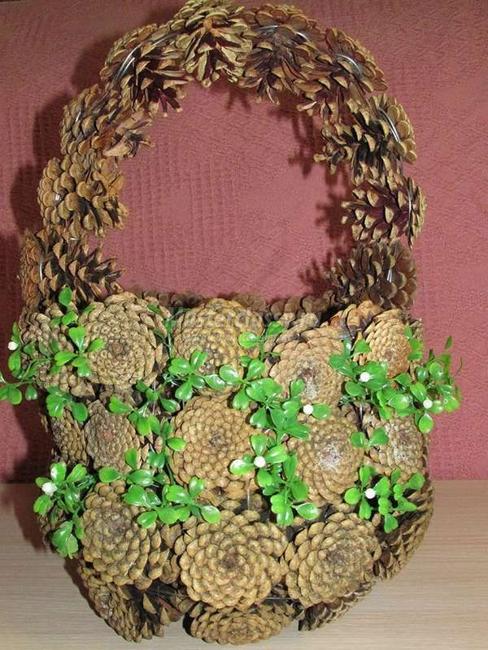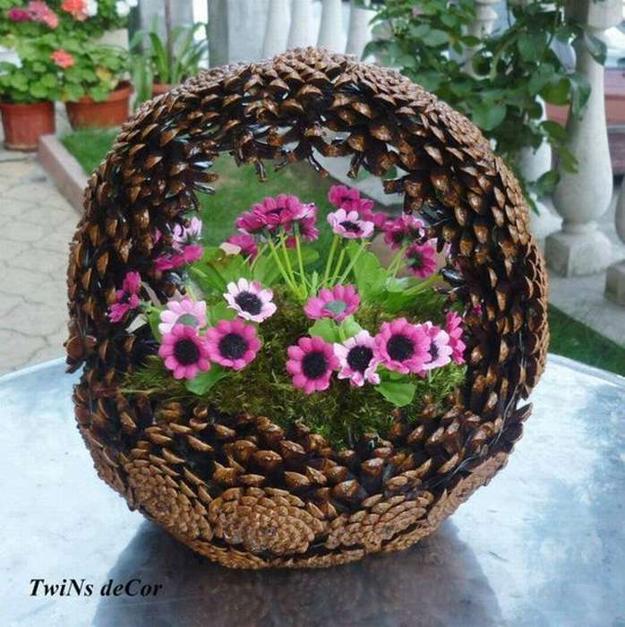 Pink is one of the most ubiquitous and versatile Christmas colors that are perfect for elegant table decoration. The tender, pale...
and enjoy free articles sent to your inbox