22 Different Modern Ideas for Wall Design and Decorating in Creative Style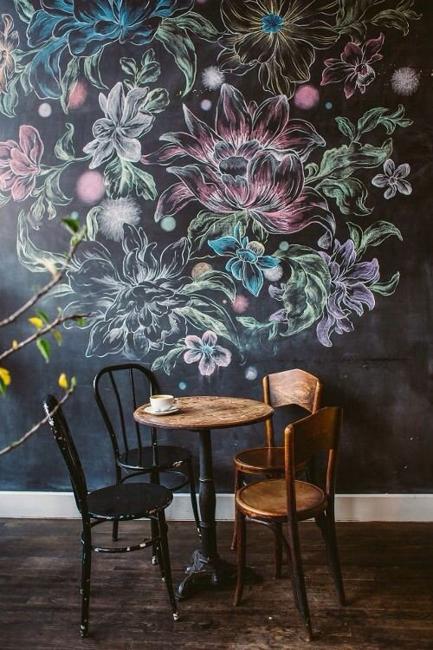 Colorful hand drawings and blackboard painting ideas for empty wall decoration
DECORATING SMALL APARTMENTS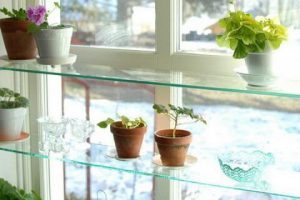 Modern wall design and decorating ideas can make your home as inviting, comfortable and stylish, as expensive homes and luxury hotels decorated by professionals, or create an ambiance of artistic, unique, eclectic interiors. Beautiful materials and creative ideas work well for small spaces and large rooms blending originality with high-quality designs and personalizing rooms. Unique wall decor and new accessories are all you need to transform your home interiors into elegant, comfortable, and spectacular rooms.
Large wall tiles in dark colors, wood flooring materials, fabrics, crafts and DIY wall decorations create unique and attractive walls. Stylish home accents and unique concepts paired with harmonious room colors, unusual textures, and creative shapes make any wall decoration look fabulous. Modern wall art and functional wall shelves, hand-painted designs and contemporary wall decals, symbolic letters and bright fabrics, original crafts and bold wall paint colors are modern ideas that can change your rooms dramatically.
Check out a gallery of modern walls below, steal the look or use pictures from Lushome collection as inspirations. These fresh, creative, surprising and modern ideas for wall design are unique and very attractive. Modern wall decor is a nice way to show personality and make a statement giving your interior design a distinct look.
25 exposed brick walls defining one of the latest trends in decorating
25 recycling ideas turning clutter into modern wall decorations
Modern wall decorating ideas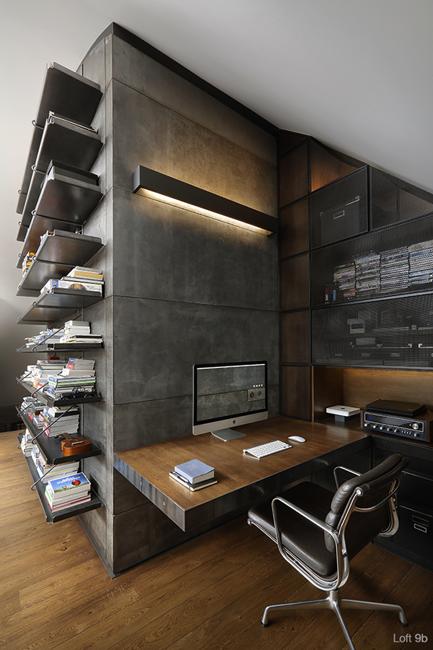 1. DIY wall design
Decorative wall panels with handmade embroidery or crochet designs, wall shelves made by recycling wooden boxes and simple garlands with paper crafts offer fantastic ways to transform your empty walls and create chic home interiors.
2. Changing interior design
Walls are the largest interior surfaces. Modern wall decoration can be elegant and inexpensive, but creative wall decor is essential for bringing a cozy, playful or elegant atmosphere into rooms. Empty walls are like over-sized blank canvases waiting for your painting. They have an extraordinary potential for creating fresh, flamboyant, modern interior design.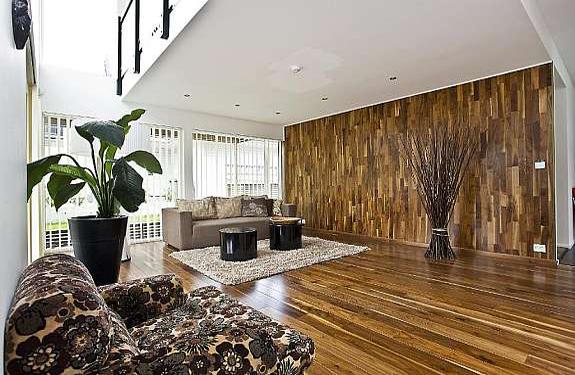 3. Wall colors
The size of your walls and different materials, colors and textures define the theme for your accent wall design. The mood and ambiance that you want to create in your rooms are important things to consider before making the color design choices. Vibrant paint colors, modern wallpaper with bold designs, wall tiles in dark colors or rustic wood can beautifully accentuate the spacious interior design. Light-colored wall colors and smaller designs for wall decorating are perfect for small spaces.
Modern wall decor personalizing home interiors and creating unique wall design
22 fresh ideas for modern wall decorating with creative twist
4. Elegant simplicity
Simple, functional ideas and practical materials add fun to wall decorating. Stylish techniques and unique accents that complement the overall house design are ideal for your DIY projects.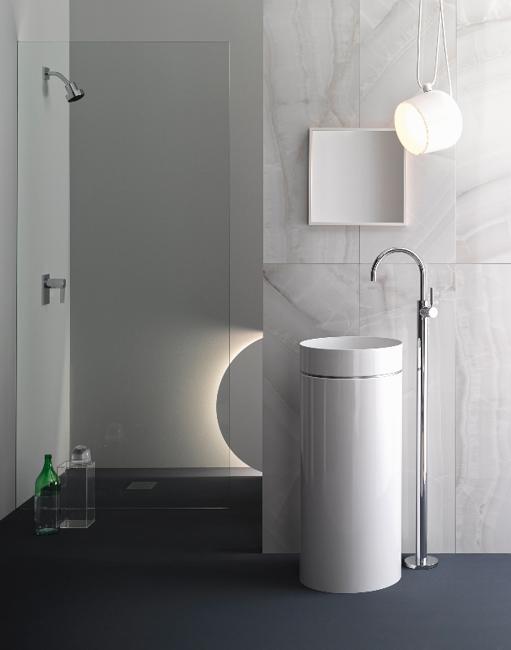 5. Matching colors
Selecting wall decor ideas, design materials and home accents for wall decoration can be easier when you choose a color scheme that complements your existing interior design, home furnishings or your favorite art painting.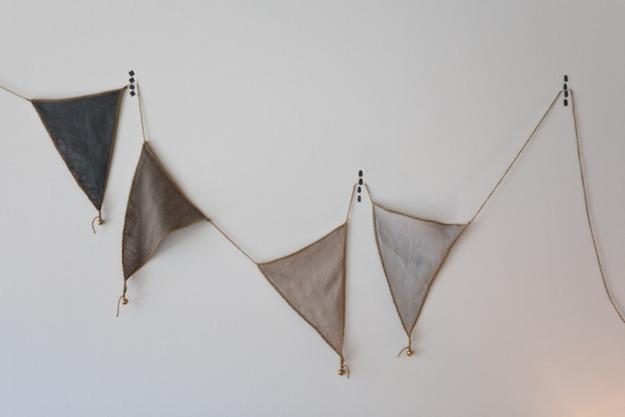 6. Harmonizing design and decor
Creative and fresh ideas for wall decorating can be unusual and surprising, playful and cheerful, elegant and sophisticated but they need look harmonious with the entire interior design and just spruce up room decorating.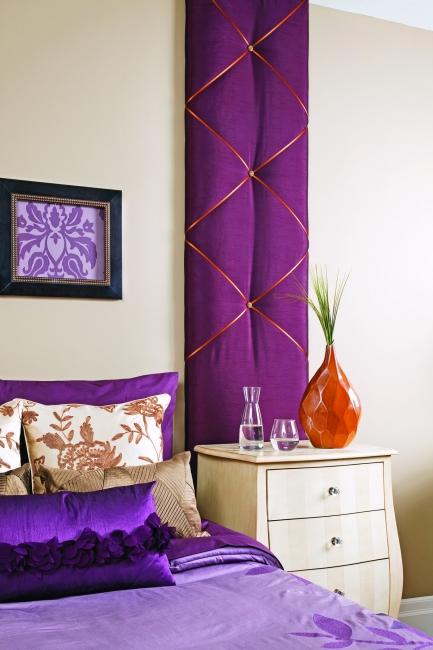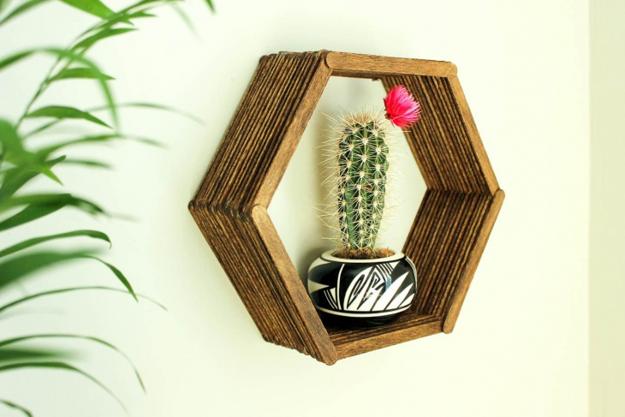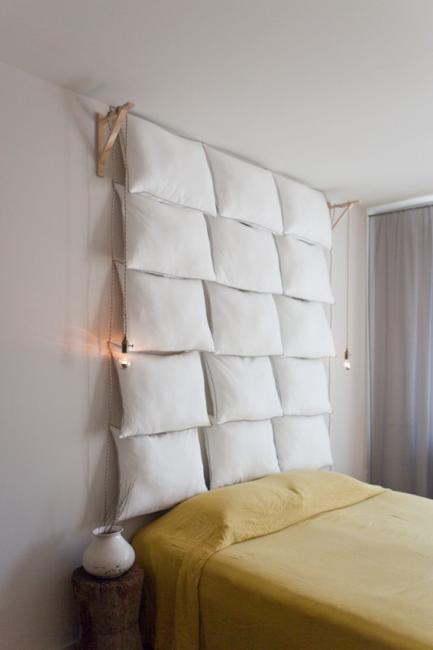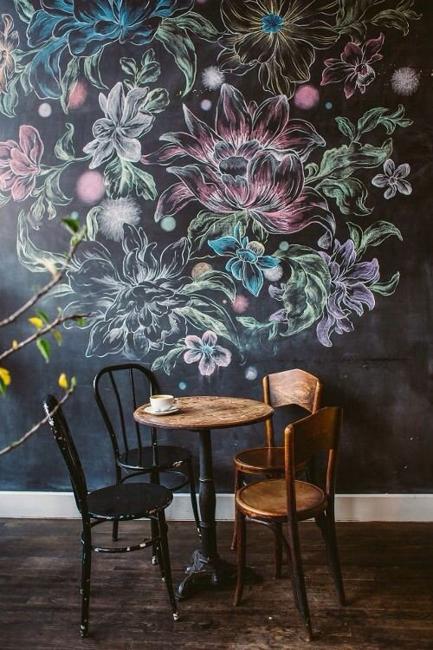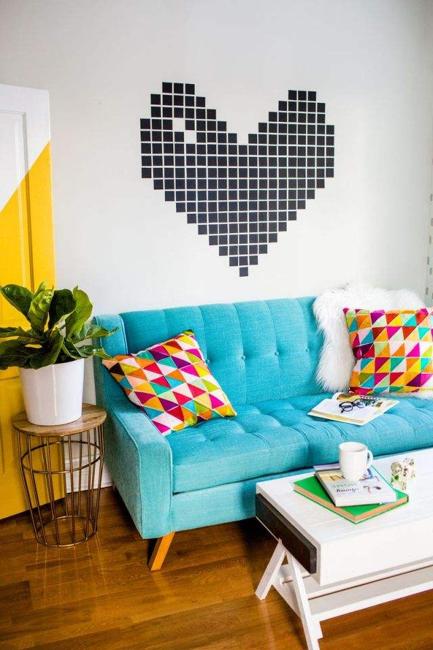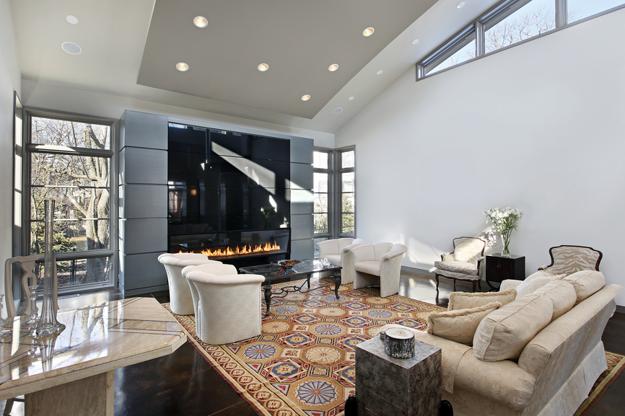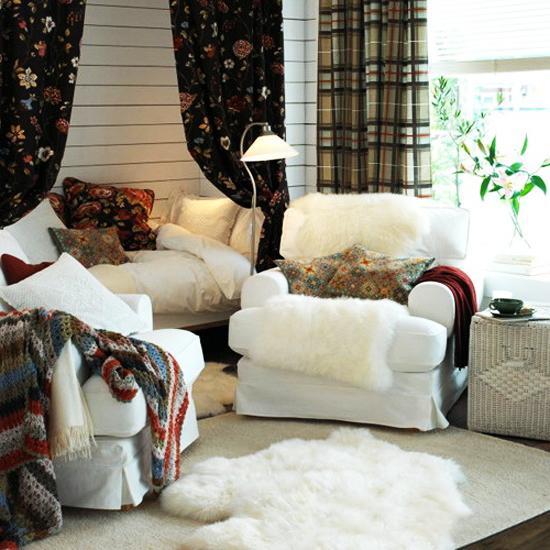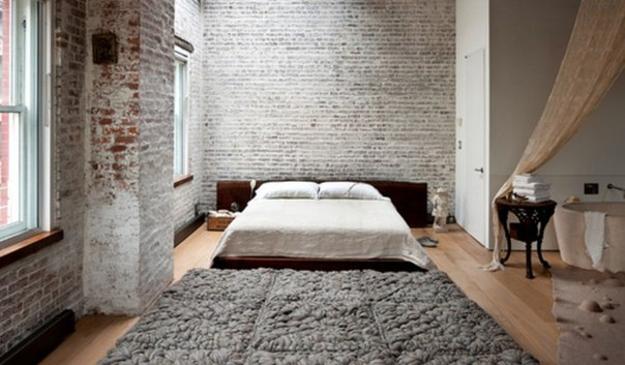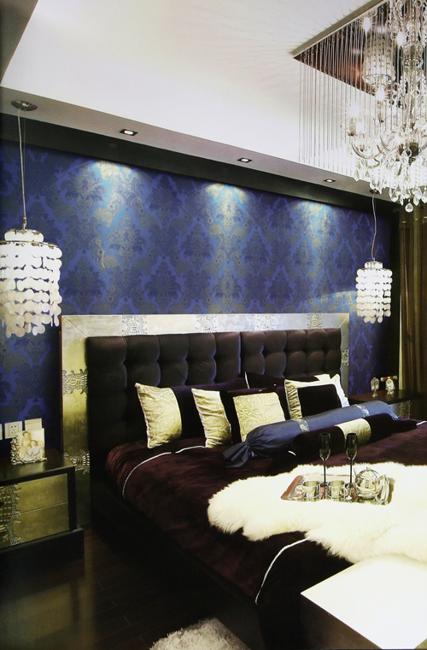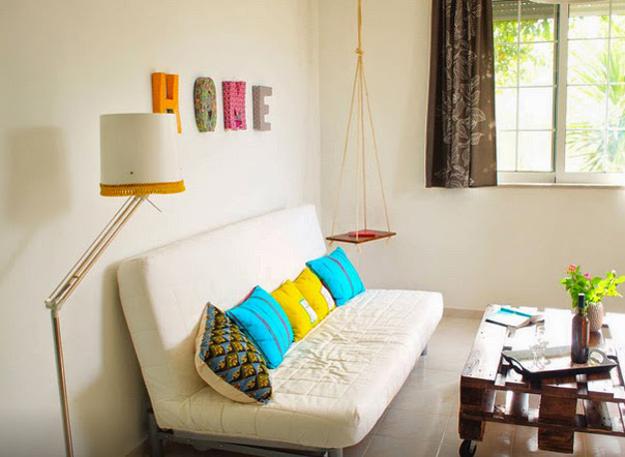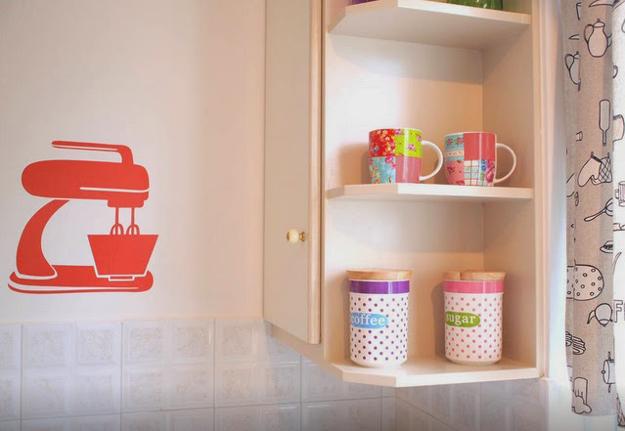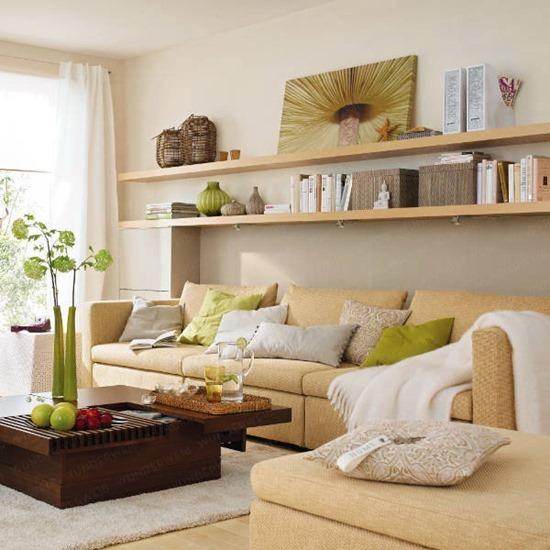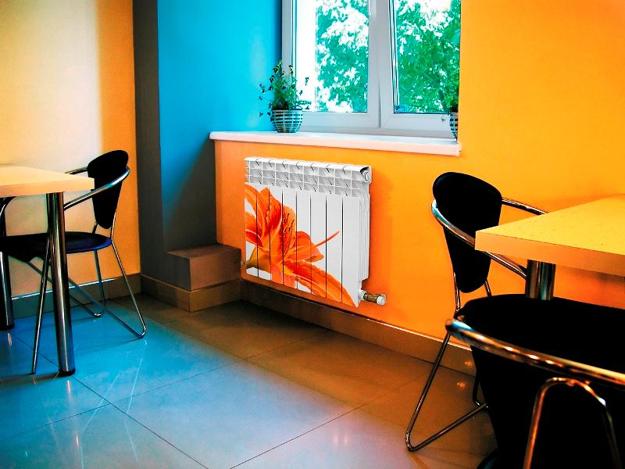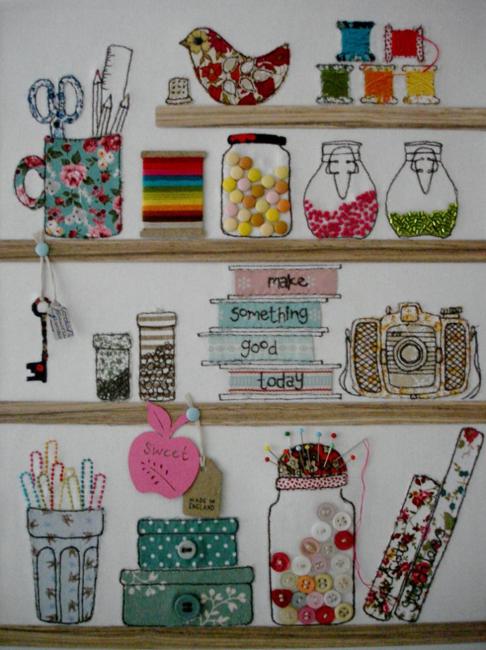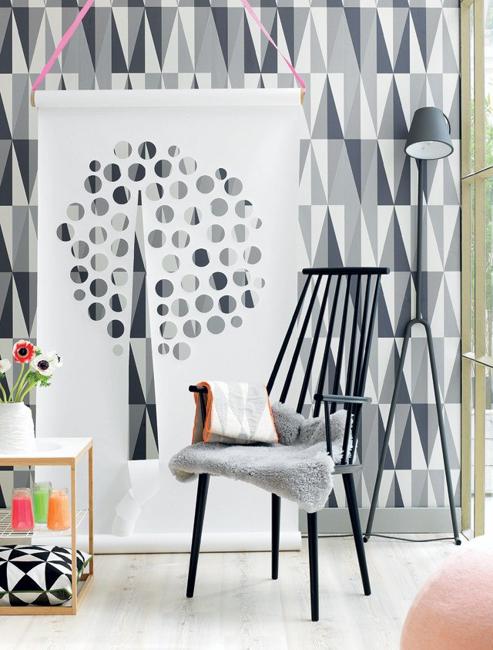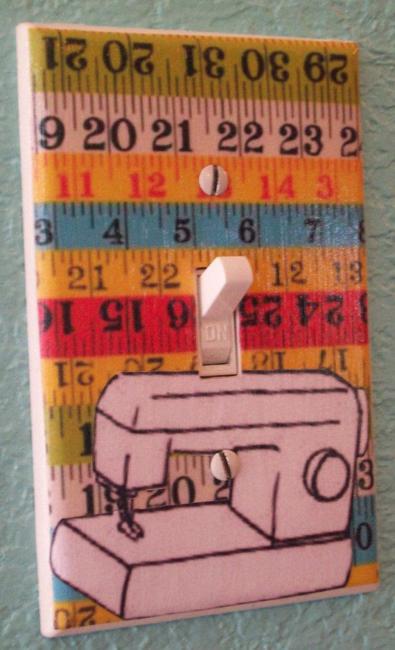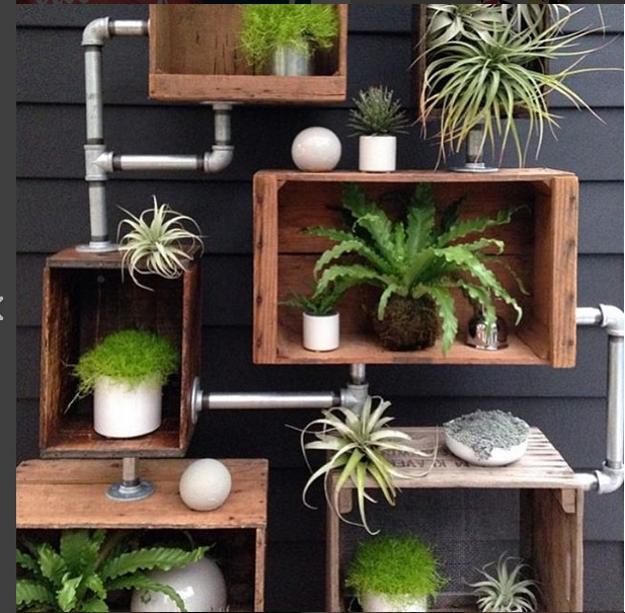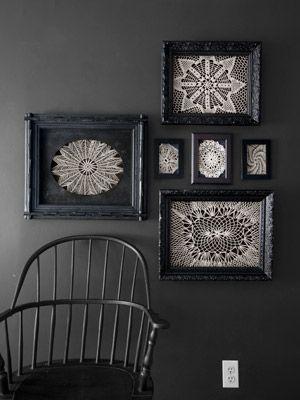 More from wall decoration

Ceramic tiles are beautiful elements of modern kitchens which are not just functional interiors for cooking, but the open living spaces...