Feng Shui Home with Lucky Rugs and Floor Carpets
---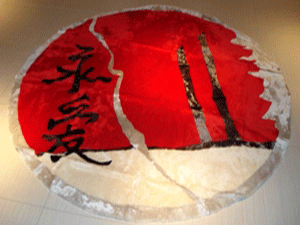 Round rugs in red colors for good Feng Shui
According to ancient Chinese Feng Shui, home decorating should not include a lot of various decorative fabrics and textiles, including area rugs and carpet flooring. Soft materials, decorative pillows, window curtains, thick rugs and floor carpets accumulate a lot of dirt, dust and negative energy. Certain floor rugs and carpet flooring types that feature lucky colors increase the intensity of the positive energy flow through home interiors and Feng Shui home decor for wealth, health and happiness.
Floor rugs should not be placed on a dirty and damaged floor. Too many floor rugs and wall-to-wall carpet flooring collect the negative energy and do not allow to create good Feng shui room decorating. Before vacuuming area rugs or floor carpets, Feng Shui home design guide recommends to sprinkle salt and herbs on large areas. Salt and herbs neutralize the negative energy collected under large floor rugs o and wall-to-wall carpeting.
Wool rugs on the floor add more comfort and luxury to interior design. Wool rugs hanging on walls help isolate home interiors, protect rooms from noise and Feng Shui room decor. The roar sound of a highway or a loud conversations outside make a strong negative impact on human health, according to Feng Shui home design practitioners. Fluffy modern rugs and carpets create quiet, healthy and attractive interior decorating and home staging design, and Feng Shui for wealth.
Floor rug shapes and red color to Feng Shui for wealth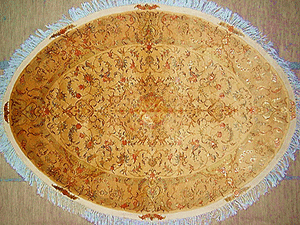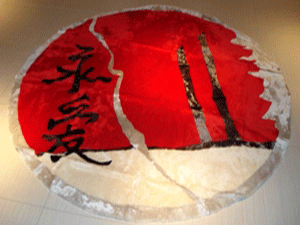 Round rugs to Feng Shui home interiors
Round rugs symbolize spirituality and peace, according to ancient Chinese Feng Shui design masters. Placing round rugs on the floor in the dining room, bedroom or living room is good Feng Shui decorating ideas. Round rugs, made of natural fibers create relaxing interior design and pleasant mood.
Square rugs to Feng Shui for wealth
Traditional area rugs, rectangular or square shaped rugs and wall-to-wall carpet flooring ideas unite intellectual, technological and material areas and Feng Shui home interiors. Square area rugs and carpets or small floor mats are good Feng Shui items for offices, study rooms, entryway, hallway and home library floor decoration.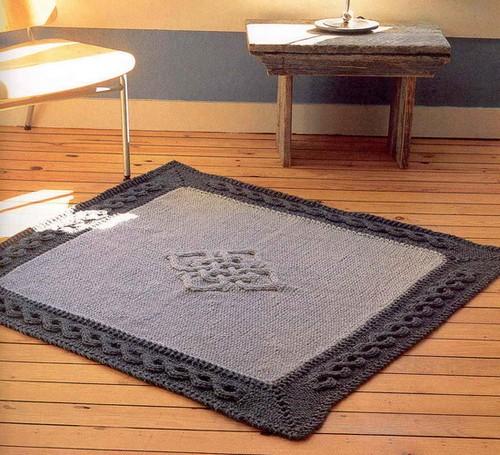 Oval rugs for good Feng Shui
The energy of oval area rugs is universal and powerful. Oval floor rugs are fortunate room decorating ideas that Feng Shui house interiors and attract positive changes.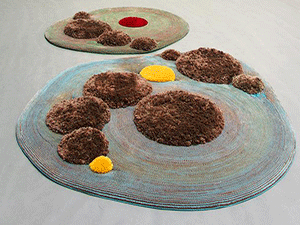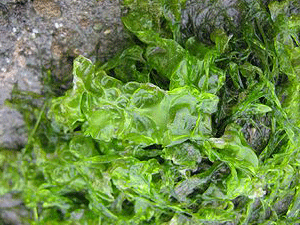 Good Feng Shui color for floor rugs
Floor rugs in brown and red colors are recommended to Feng Shui room decorating. According to ancient Chinese Feng Shui design principles, floor rugs and carpets with patterns that include koi fish images in golden, orange and red colors strengthen the affect and bring fortune. Floor rugs made with natural fibers in colors between brown and red Feng Shui house interiors and attract good luck and more money.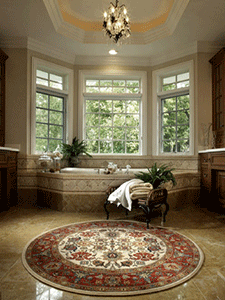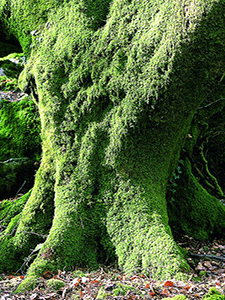 Flooring carpets are no longer fashionable. Floor rugs or rugs on the wall collect dust and cause allergies. If your finances are in troubles, use floor rugs in brown and red colors to Feng Shui your home for wealth and improve the situation. A piece of dried moss or algae, hidden under floor rugs or carpets, brings good luck and helps Feng Shui a home for wealth, Chinese Feng Shui home design masters suggest.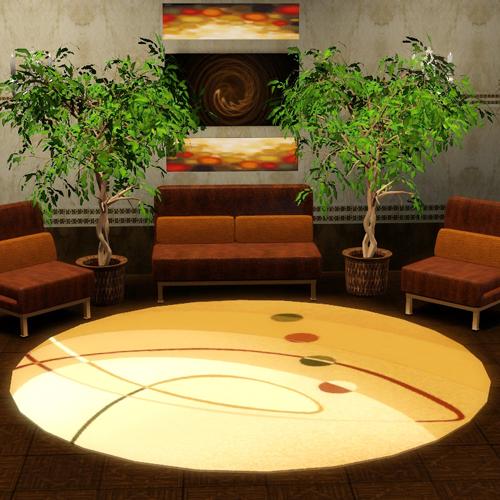 When you accidentally place your area rug up side down, walk on it. It may bring you good luck and wealth also.
Room decorating ideas
Floor carpets design ideas for style, comfort and joy
Feng Shui home colors and Chinese symbols
Feng Shui home, step 6 – living room decorating