Feng Shui Tips for Living Rooms, Harmonious Design and Decorating Ideas

Feng Shui Home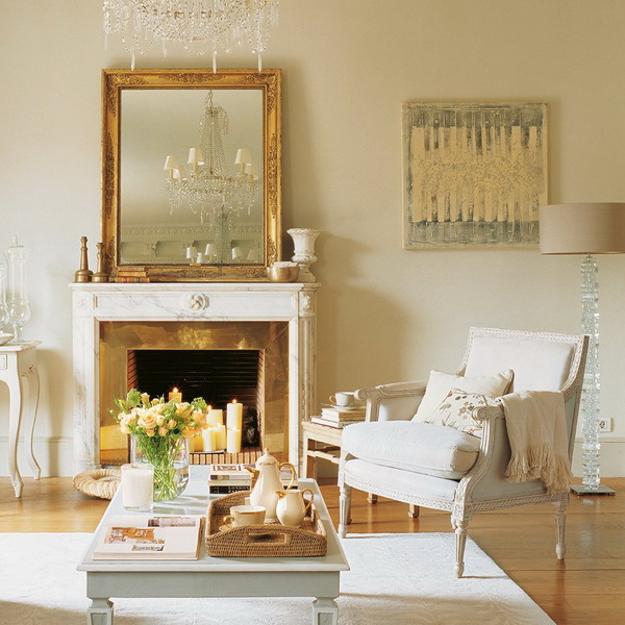 Bright living room design, decorating with golden accents, mirrors, fresh flowers
feng shui for wealth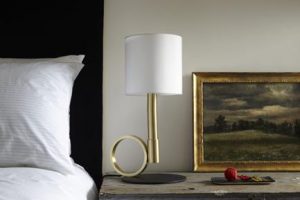 Here are the Feng Shui tips for living rooms to create relaxing and beautiful living spaces. These top do's and don'ts can help transform existing interior decorating and apply good Feng Shui to your room. A modern living room is the central gathering place in a home where a calm, harmonious atmosphere helps to rejuvenate and energize a family. Good Feng Shui design principles are the way to redirect the energy flow, create harmony and serenity.
The most complicated part of good Feng Shui for living rooms is determining the room's position in the home. According to Ancient Feng Shui principals, you need to consider where your living room is located on the Bagua map. Then you can design and decorate your living room according to the elements which symbolize its location and harmonize living room designs.
How to Feng Shui your living room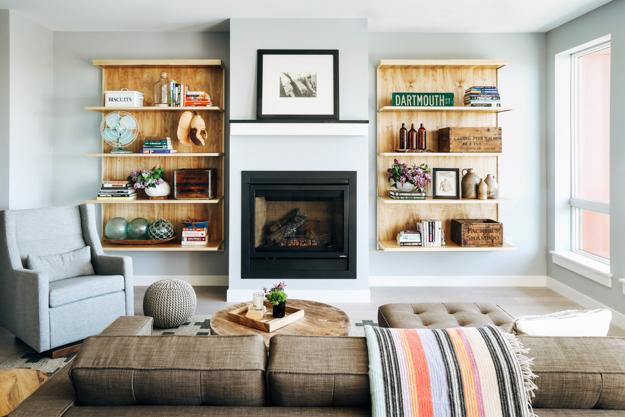 1. Feng Shui placement
Good Feng Shui for living room design and decorating
How to Feng Shui home interiors with lucky rugs
Animal theme, leather, fur, useful Feng Shui tips
Bagua maps connect areas of your life with areas in your home. The nine sections correspond to health, love, children, and creativity, helpful people and travel, career, self-cultivation, health, money, and reputation. The wall of your entrance door is the bottom of the Bagua map for your house.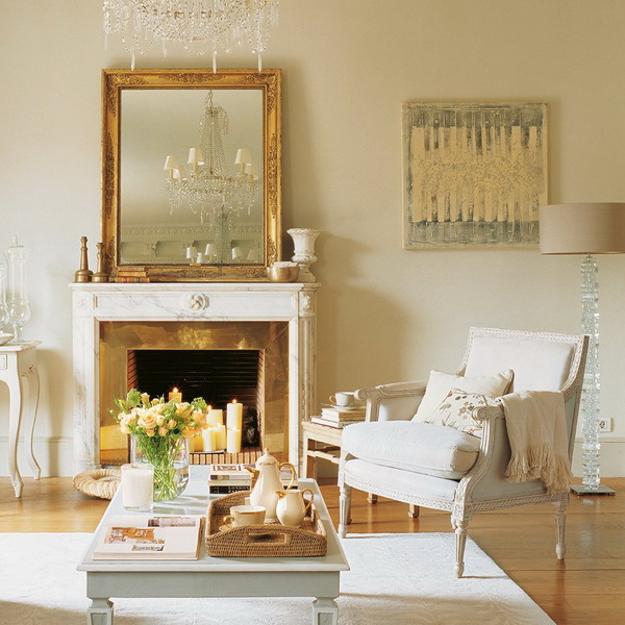 A compass can also help to determine the right Feng Shui placement. For example, a living room in a home's career corner benefits from design elements that encourage self-growth and knowledge. A room in your travel corner is the best place for gifts from helpful people, photos or accessories from your trips and faraway countries you dream of visiting.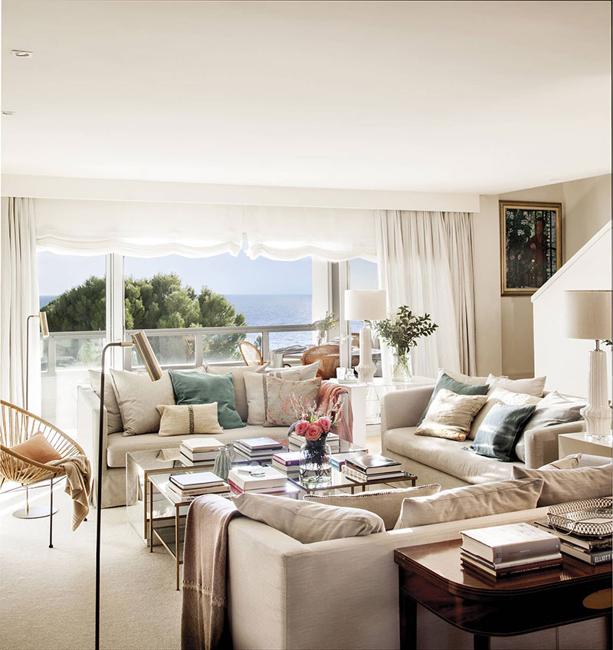 2. Feng Shui elements
Health and center – Earth
Self-growth and knowledge – Earth
Love and marriage -Earth
Career – Water
Health and ancestors – Wood
Wealth and prosperity – Wood
Fame and reputation – Fire
Children and creativity – Metal
Helpful people and travel metal
How to Feng Shui your home for wealth, interior colors, Chinese symbols
How to Feng Shui a corner; furniture and decor accessories
Feng Shui for wealth, fish tanks
If your living room is in your reputation area, you want to incorporate more items symbolizing the Fire element. If it is in the career corner, photographs or paintings of water are the best decorations. For other locations, you need to adjust your living room decorating accordingly to the corresponding Feng Shui element.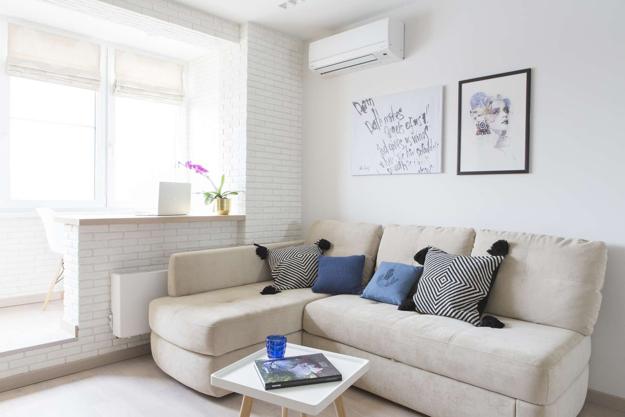 Fire element
Candles, soft lighting, books, paintings, inspiring books, essential oils, and photographs of people and animals, a working fireplace, items in triangular shapes are associated with the Fire element. Soft textiles help create coziness and good Feng Shui in your living room. A pleasant and relaxing atmosphere fills the living room with harmony, increase the positive energy flow, and helps rev up your relationships for the better.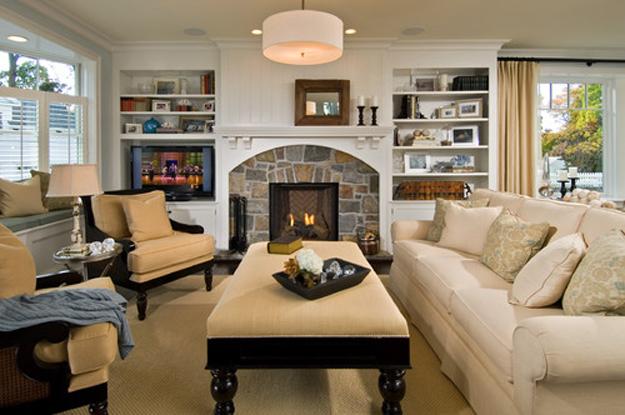 Earth element
Square-shaped furniture, terra-cotta planters, soft lighting, open windows, plenty of natural light are good Feng Shui for a living room.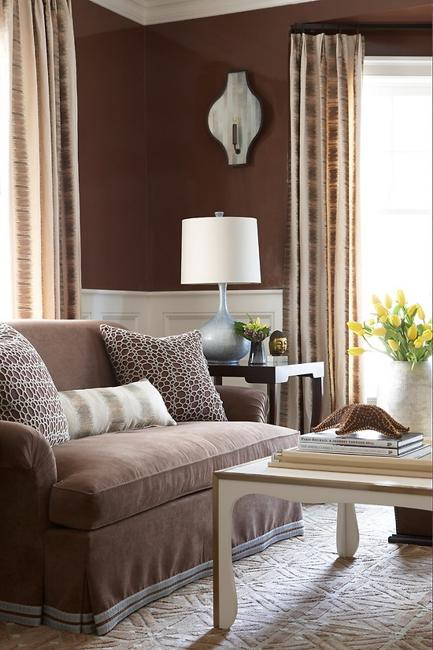 Metal element
Add a statement piece in the middle of your coffee table, like a big metallic vase or bowl. Paint your walls white, bring metallic picture frames.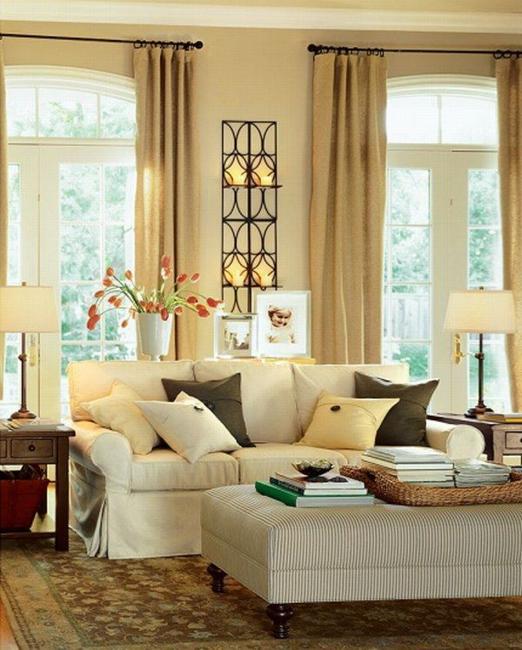 Water element
Black-and-white photographs, paintings of calm water scenes, large mirrors, soothing crystals, a small water fountain, blue interior colors, and music instruments bring more vibrant energy into a living room and represent the Metal element.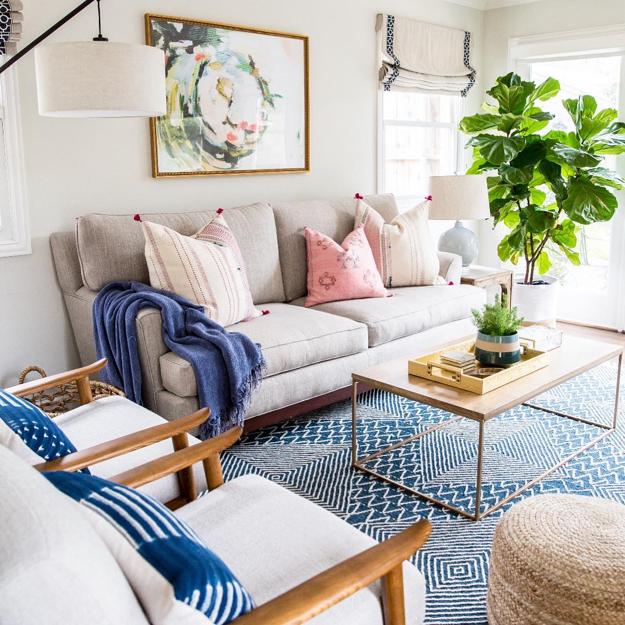 Wood element
Green hues, textiles, decorative accessories made with natural fibers, wood accents, fresh flowers, lush houseplants that clear the air, except cacti, wood furniture and crafts are good Feng Shui ideas to represent the Wood element in your living room and balance its design.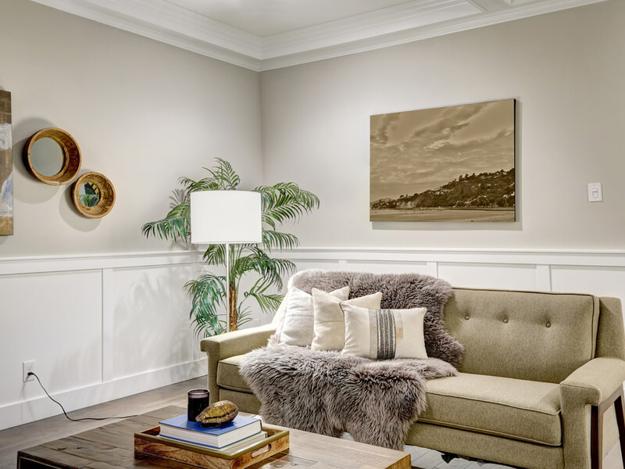 3. Living room furniture placement
Good Feng Shui calls for the right furniture placement which promotes calm, harmonious energy. Move your couch or favorite armchair, so it faces the door. Place your sofa or favorite armchair in the command position where you can see the entrance from your seat. According to Feng Shui, you need to move your seating area away from windows and beams.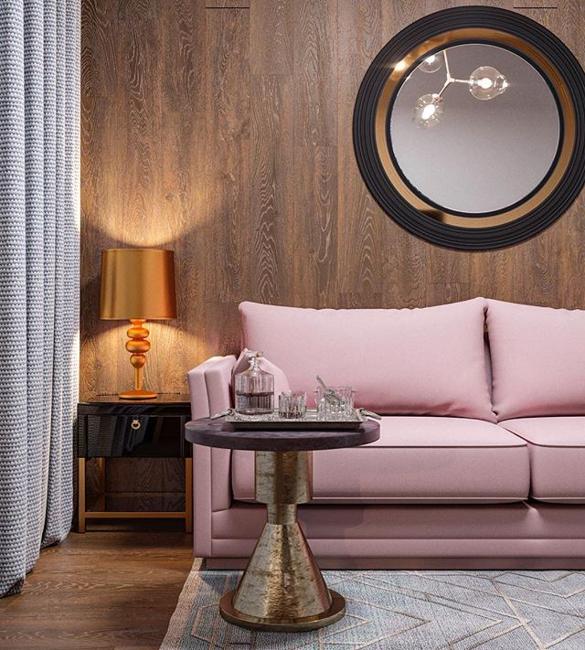 4. Decluttering
Declutter your living room. Ideally, you do not need TV, old magazines, dried or artificial flowers, and electronic gadgets in your living room. Decorate your living room only with the necessities, add art, music, and inspiring books. Space saving furniture with storage is ideal for small rooms. You can keep extra pillows, blankets, books in ottomans, and coffee tables with storage.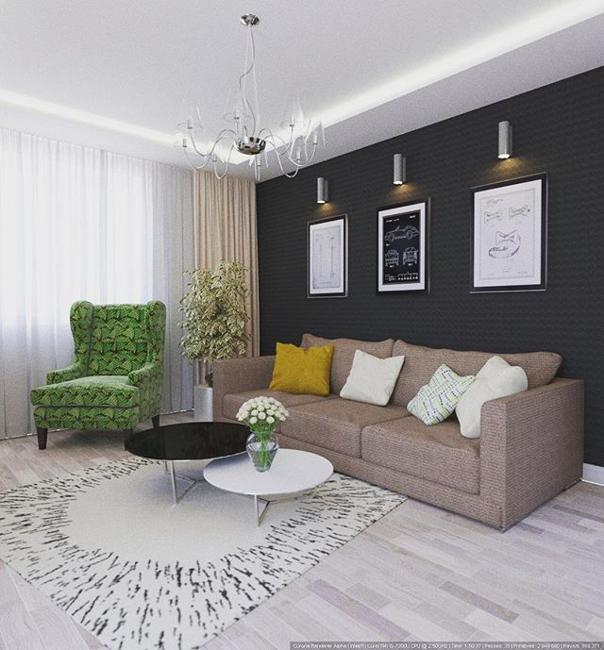 5. Light
Keep your living room design light and organized. Get rid of clutter and unnecessary home furnishings. Open windows and invite the daylight into your home. Daylight harmonizes the spaces, beautifully transforms home interiors, creates open and bright living room designs.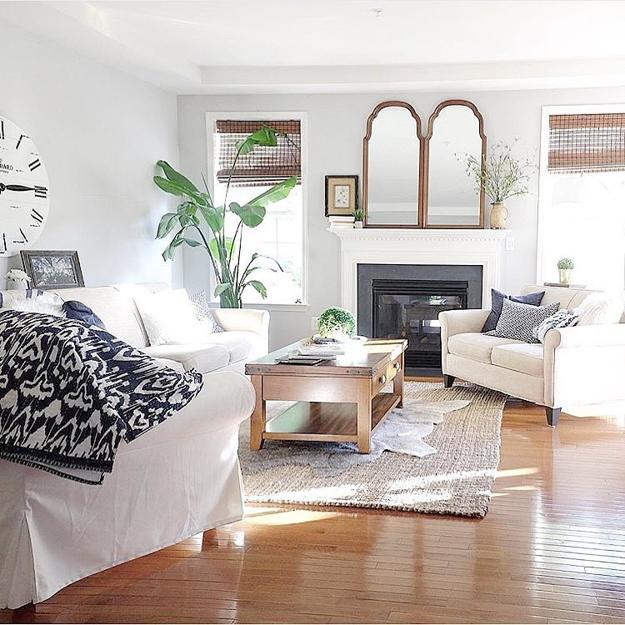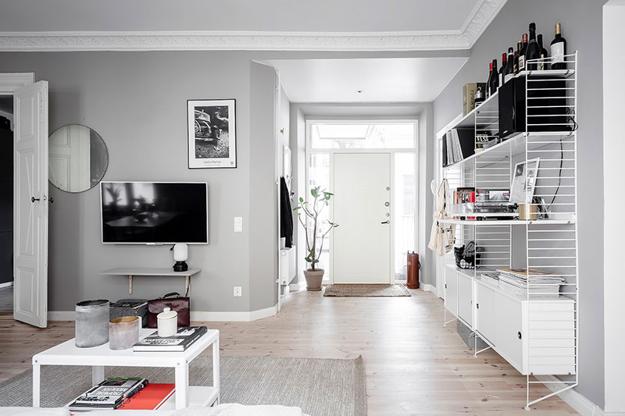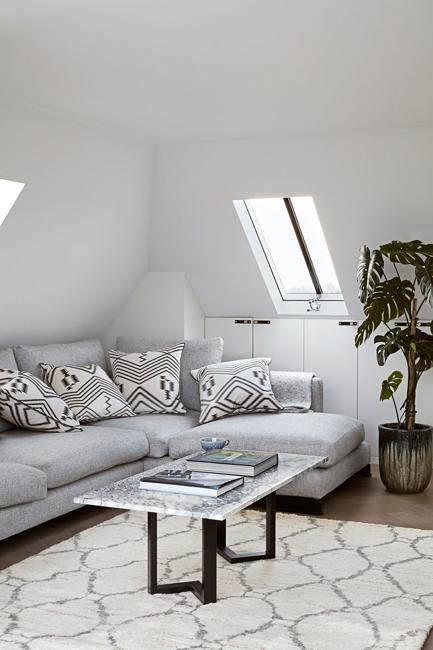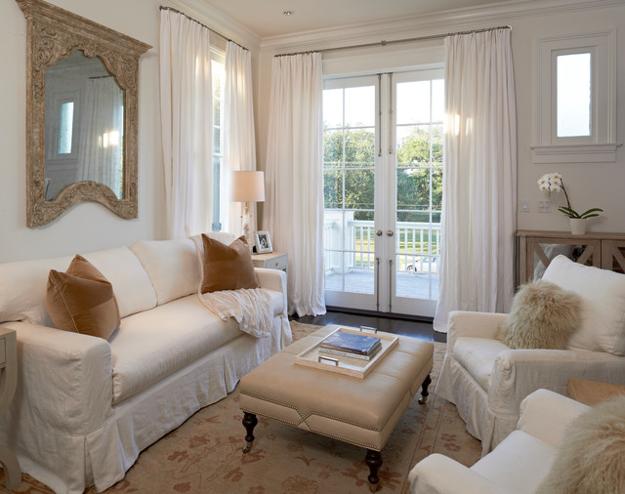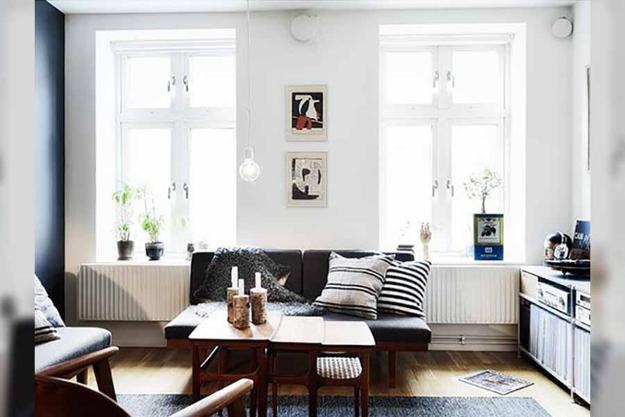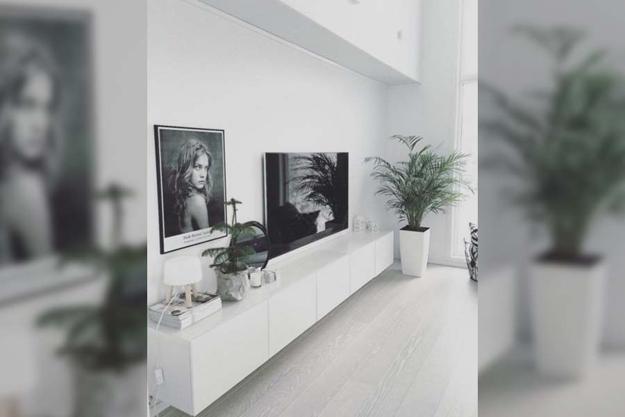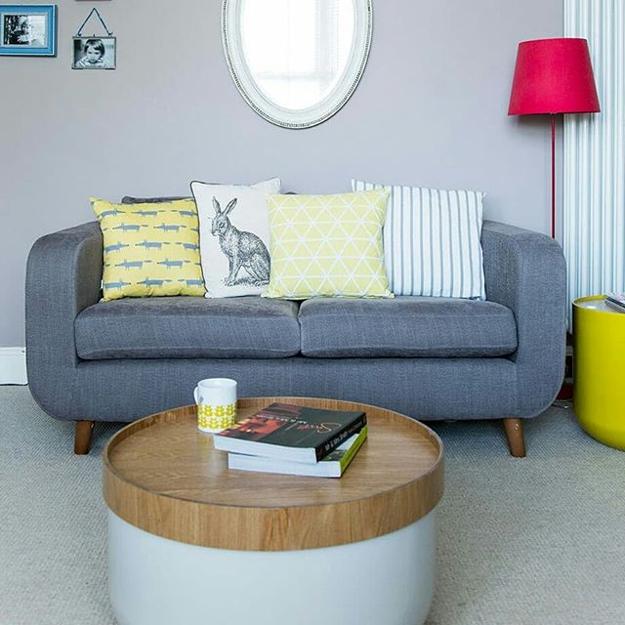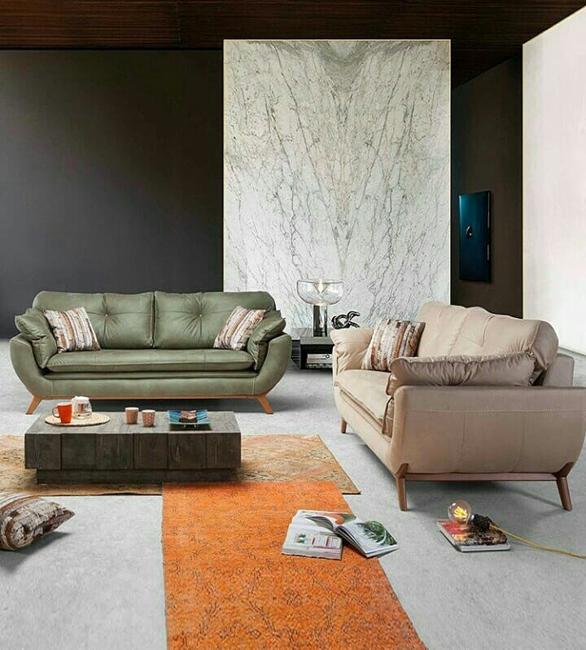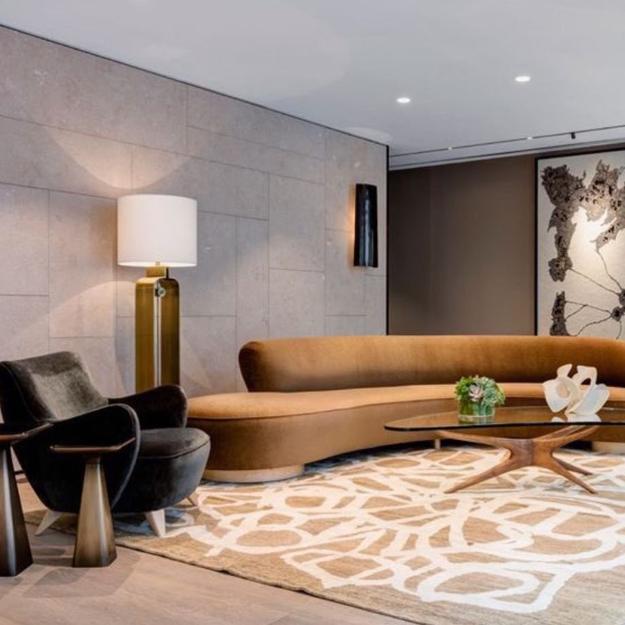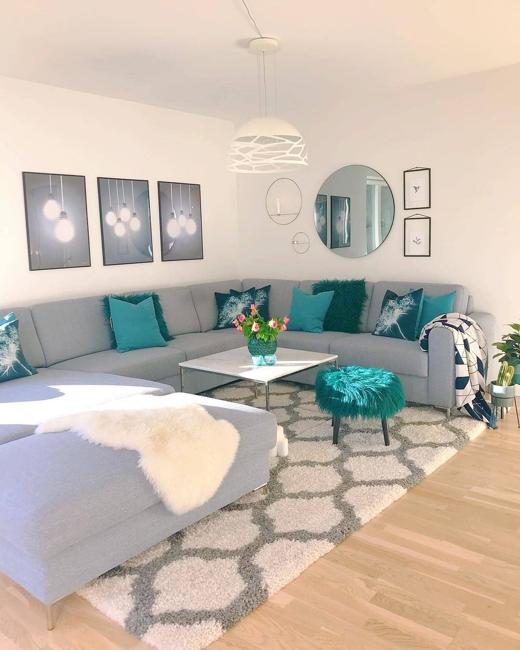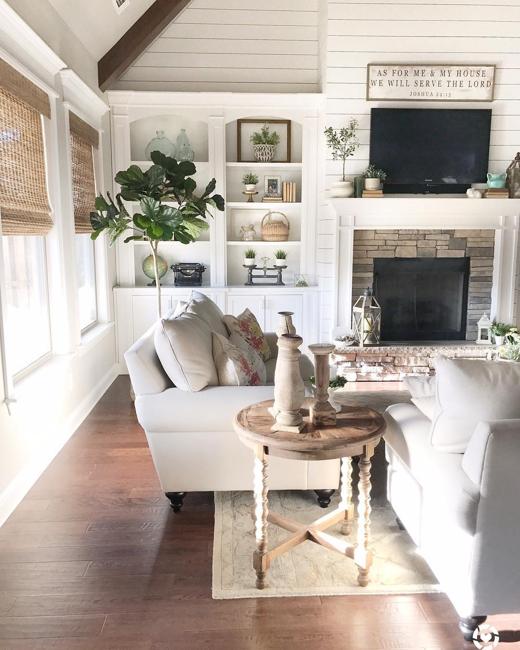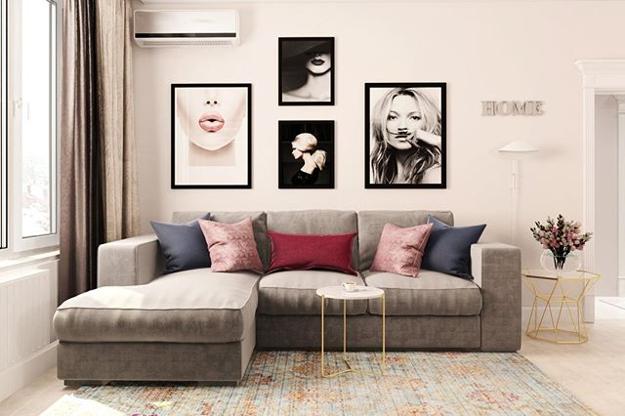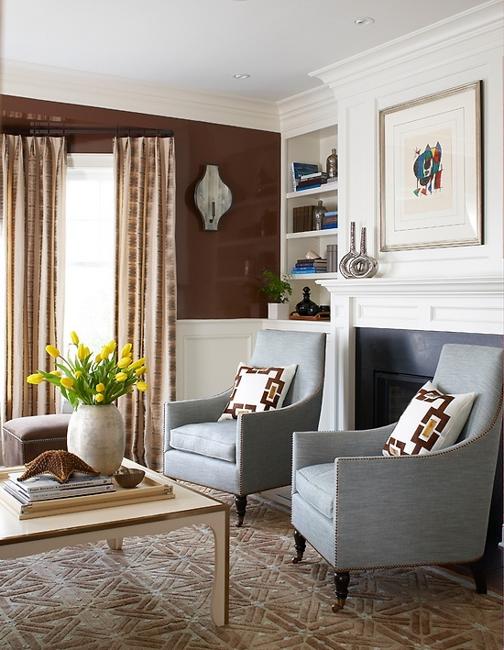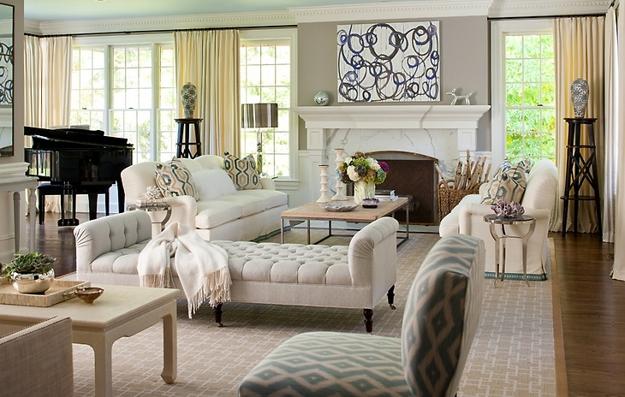 More from living room furniture

Modern living room designs that are cozy and warm offer comfortable spaces to spend evenings in late fall, winter, and early...
and enjoy free articles sent to your inbox