Feng Shui for Room with Aquarium, 25 Interior Decorating Ideas to Feng Shui for Wealth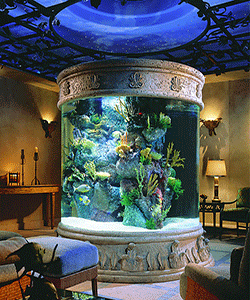 Large glass fish tank with corals and tropical fish to Feng Shui a room and decorate it in style
aquarium and decoration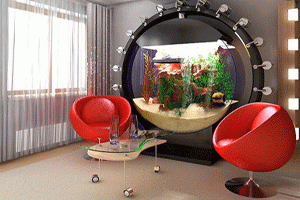 A glass aquarium with fish and corals is a home decoration that is always in style. According to ancient Chinese Feng Shui home design philosophy, tropical fish aquariums Feng Shui a room, attracting good luck and helping solve financial problems. Fish are Feng Shui cures that protect a house and people from bad luck and illness. Feng Shui masters suggest to place an aquarium or a water fountain in the south-eastern corner or in the far left corner across from the door.
Following ancient Chinese Feng Shui home decorating recommendations helps create harmonious and pleasant environment, making life easier and less stressful in your home. Bad luck, sickness and financial problems will disappear, if you declutter the space, chose right placement for room decor items and Feng Shui your home with a tropical fish aquarium or a water fountain, Feng Shui masters say.
If it were so simple, everybody who had an aquarium with fish would be rich, healthy and happy. Unfortunately there is no a universal way to improve the financial situation and health. Making your home look more beautiful, eco friendly and relaxing helps to enjoy life more, to relax and find solutions faster.
Fish aquarium to Feng Shui a room for wealth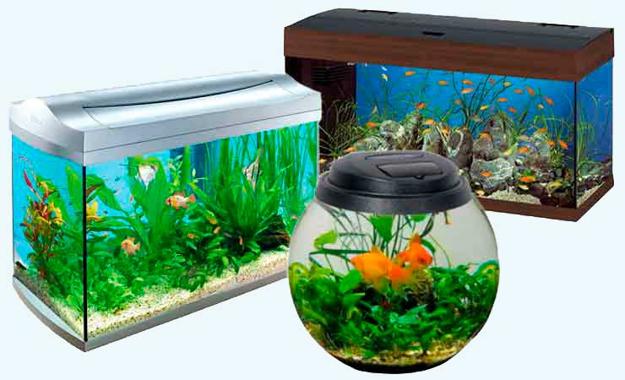 Water in Feng Shui is associated with stimulating house energy, Feng Shui chi, that flows through all living spaces. Constantly moving water in fish aquariums or water fountains is an action that is necessary to increase the Feng Shui chi flow in a particular area of your home.
Water in aquariums with corals and plants moves slowly because of the temperature difference between different layers of water. In an aquarium with fish water moves faster and Feng Shui a room by stimulating the energy flow.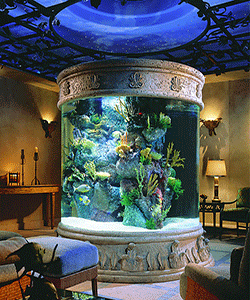 Aquarium decoration with corals or fake fish can create stagnation of Feng Shui chi. Fish in an aquarium are Feng Shui cures for improving room design. According to Feng Shui room decorating principles, the moving water brings wealth, but not the fish in aquariums.
It does not matter what fish you have in your room. The important thing is fish should be alive and happy. Moving in water fish help the water circulate faster, activate chi and Feng Shui a room for wealth.
The lucky number of fish in your aquarium
Between 1984 – 2003 Chinese Feng Shui practitioners recommended the number 7. After February, 2004 for the next 20 years we will live in the 8th cycle. So 8 fish in your aquarium is the lucky number.
Dead fish in your aquarium
It is believed that a dead fish in an aquarium took away the owner's bad fate and helped to avoid troubles, but it sounds like a superstition. The lifetime of fish is short. Perhaps fish died simply because it was time for it. If fish die too soon, check the water quality and get new fish for your beautiful aquarium decoration.
Water element for good Feng Shui
Fish is not a required element of good Feng Shui. There are many ways to Feng Shui a room, including water feature, Chinese symbols and images of water and fish. Fish in an aquarium can not help you to get rich or escape all troubles in life. They can to make you feel good, calm and stress-free, and help concentrate and get creative.
Fish in the aquarium, moving water for good Feng Shui room decorating
Mini aquarium with fish to stimulate the energy flow and Feng Shui for wealth
Decluttering your home, keeping your living spaces clean, pleasant and comfortable will stimulate chi and help Feng Shui your room. Relaxing and organized lifestyle will help find the best way to improve your situation and create better life.
Feng Shui and clutter, space clearing
Small aquarium, glass aquarium design trends
Contemporary small aquarium tanks and home decoration ideas
There are other ways to represent the Water element and Feng Shui a room for wealth. If you have a nice view of the ocean, lake or river, then Water element is already in your room decor helping Feng Shui for wealth.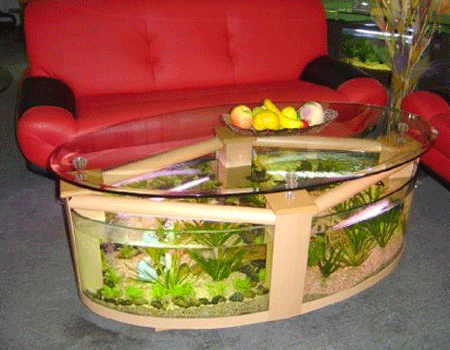 Good Feng Shui pictures, embroidery works or artworks inspired by seascapes, ponds, rivers or fish are perfect home decorations for bringing the Water element into room decor and Feng Shui your home for wealth in elegant and attractive style.
Good Feng Shui room decorating ideas
Home staging tips for a room with an aquarium
Declutter and get rid of useless things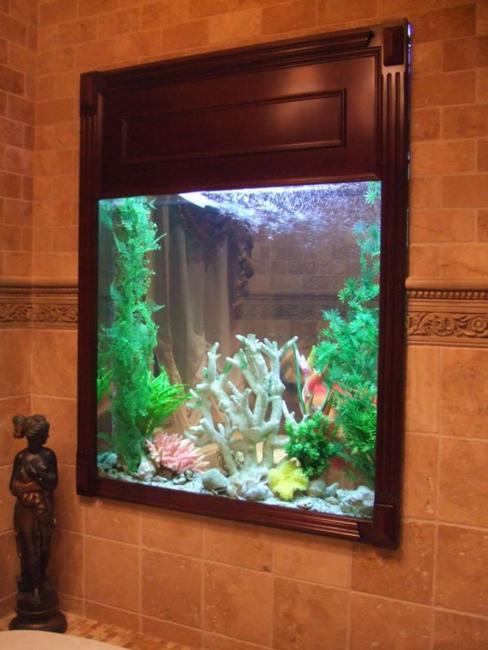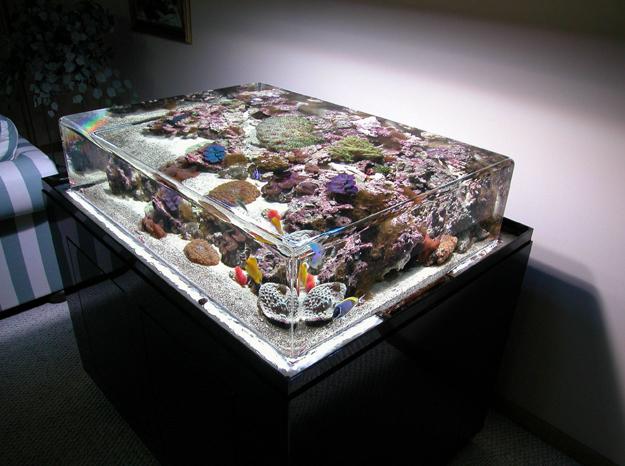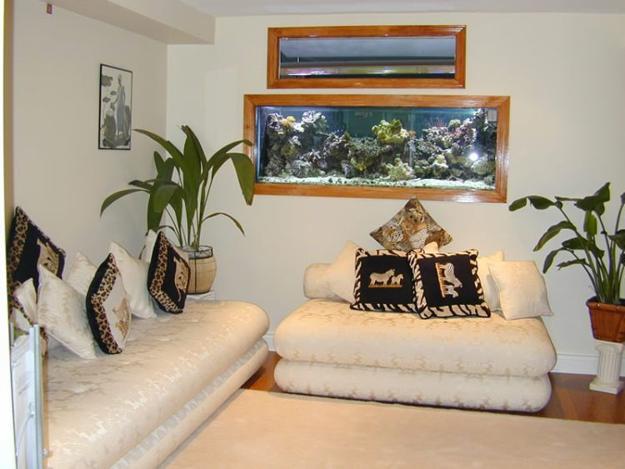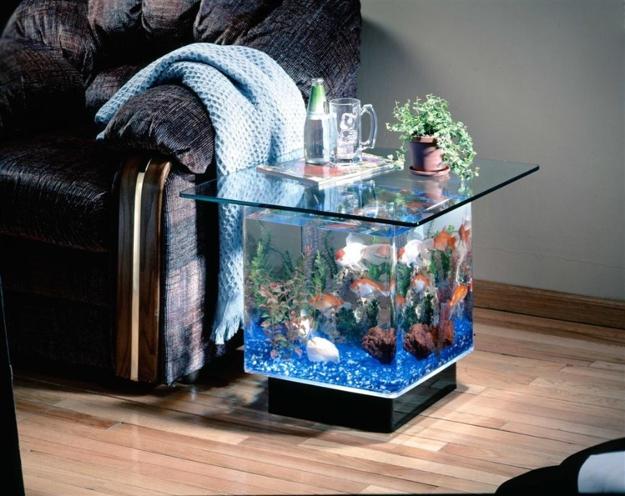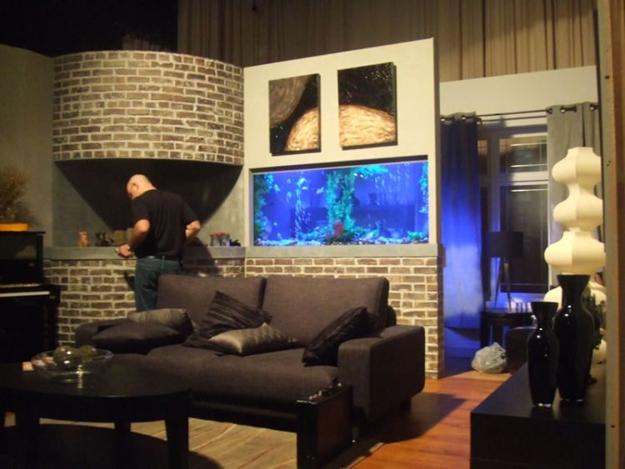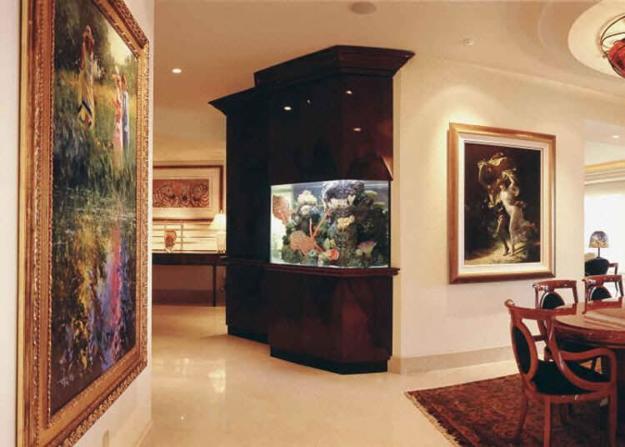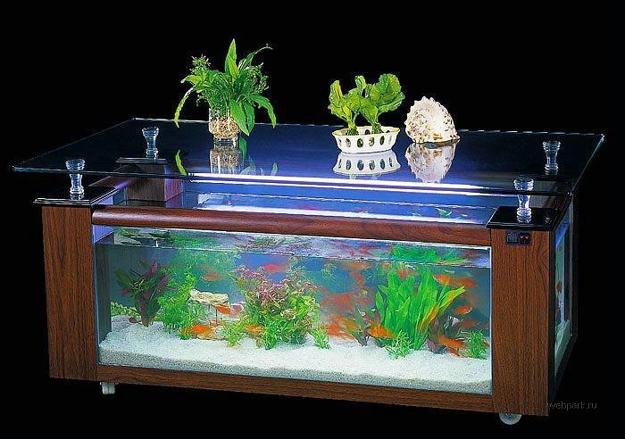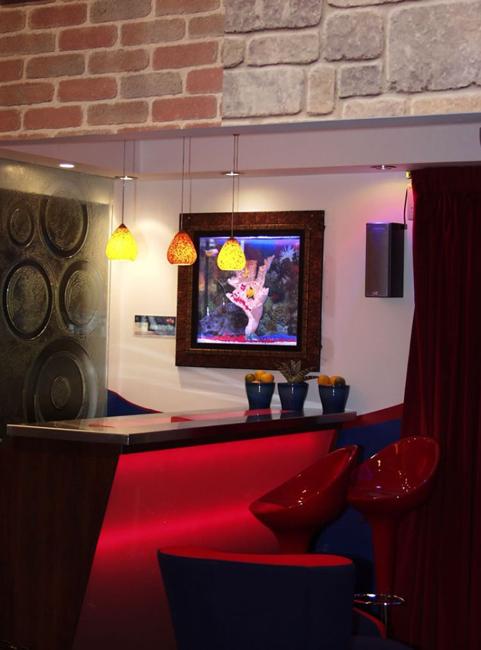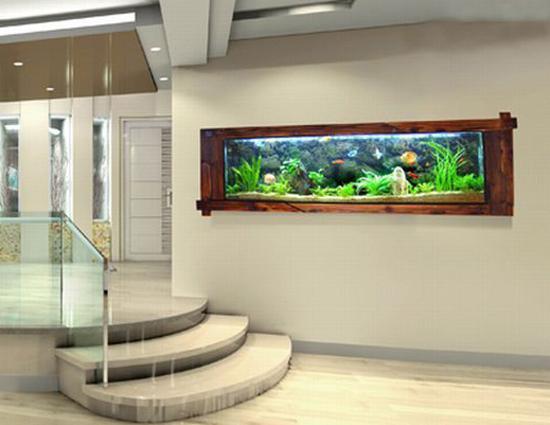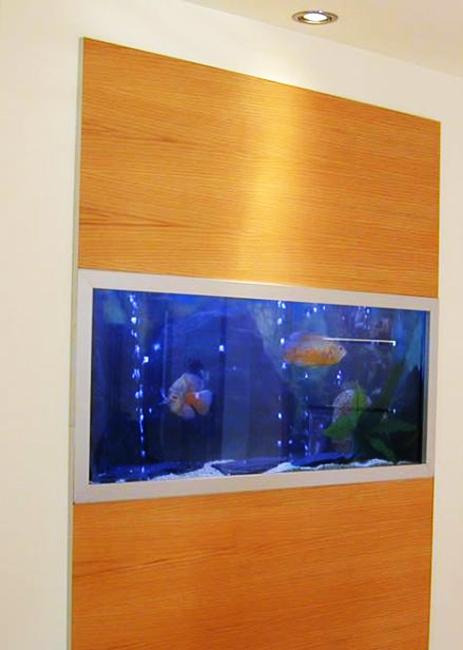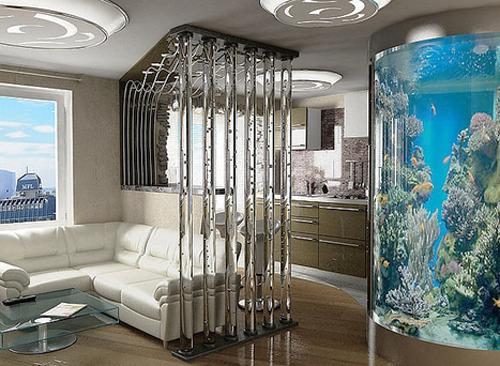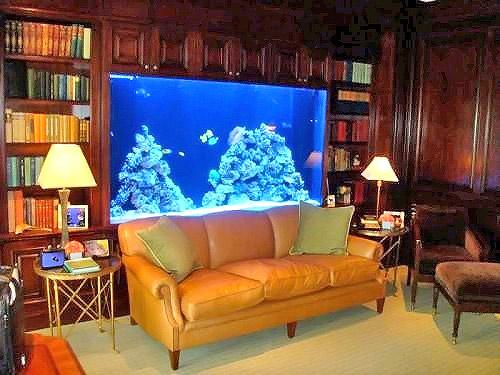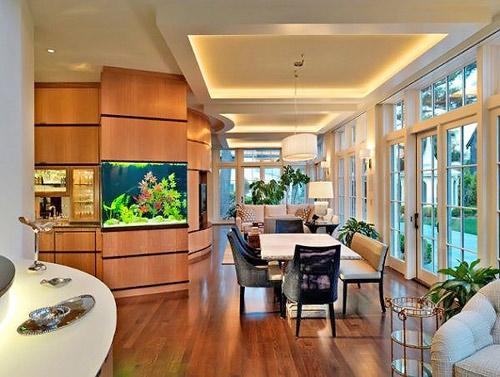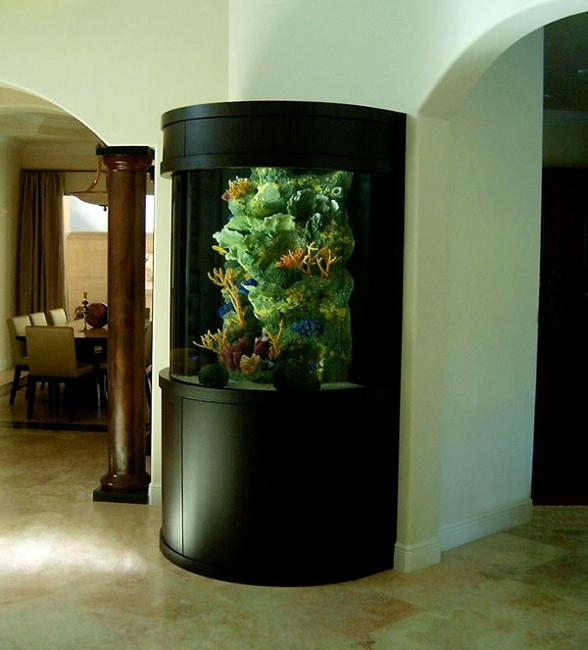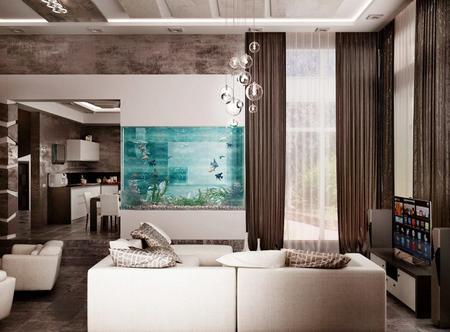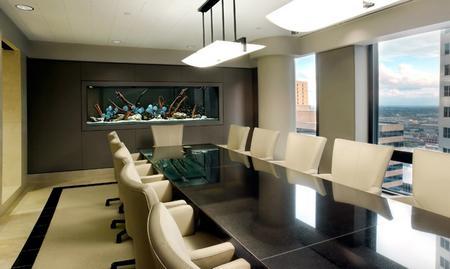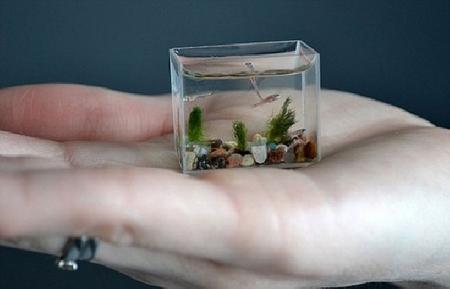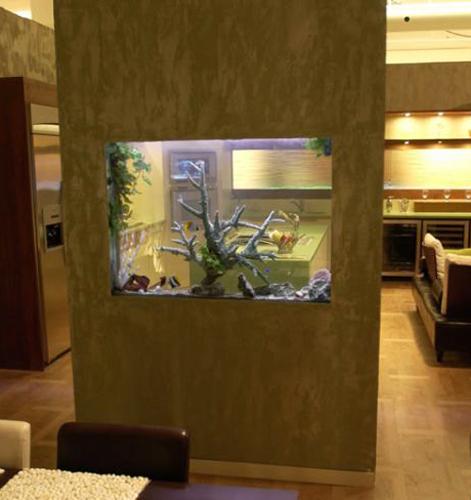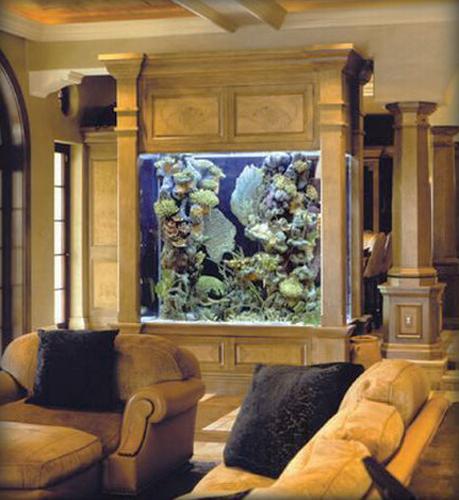 More from home decorations

What time is it? It's singing bird o'clock! This unique timepiece is bringing the fresh vibe into spring decorating, making elegant...
and enjoy free articles sent to your inbox