Contemporary Small Aquarium Tanks for Home Decoration

Furniture Accessories

Pet Design

aquarium and decoration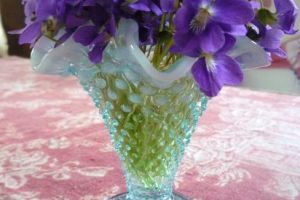 Fish aquarium tanks are stylish items for home decoration. Aquariums are always popular. Fish are gracious and beautiful pets. Watching fish help relax and rejuvenate. Fish can give a soft massage and clean your skin of dead cells. Small aquarium tanks are elegant contemporary accessories for modern home decoration that can become practical and useful items in the future. (Feng Shui home, pets)
People like to decorate their homes with glass aquarium tanks, watch and admire colorful tropical fish. Can you imagine fish that provide a light body massage to people? Animals activists should not worry. No harm to fish. Fish love doing it. Fish bite people skin gently, eating dead sells. Since human skin regenerates fairly quickly, fish always have something to eat.
It feels like a soft touch. Fish help open skin pores and improve blood circulation. It is a pleasure, not a treatment, but patients who tried eco friendly fish eco massage say fish bites cured psoriasis. After fish massage their skin looked young and soft, and they felt relaxed and full of energy.
People enjoy fish eco massage, that is popular in Thailand and China, photo via EcoVoice
Fish eco massage is popular in Thailand and China, and now European clinics in Germany, Italy and France are developing similar procedures. Who knows, maybe soon fish pets in small home aquariums will do home manicure and pedicure.
Glass aquarium tanks, home decoration tips
1. The amount of natural light is very important for fish health and for attractive modern home decoration. The lack of light in fish aquarium tanks can be compensated by electrical aquarium light systems.
2. If there is too much light in the room with glass aquarium tanks, it is very difficult to correct. Algae will grow faster, and the water quality in aquarium tanks will become bad for fish. Only clean aquarium glass, fresh water with healthy fish make a beautiful home decoration.
3. Aquarium tanks should have enough light, but they can not be exposed to direct sunlight longer than 2 -3 hours a day. The position of a glass aquarium tank is very important element of home decoration. (Home staging tips for a room with an aquarium)
4. Select quiet, not too dark, not too bright spots for small tropical fish aquarium tanks to create healthy environment for fish and beautiful home decoration. Doors and walking people can cause a lot of stress to fish in small aquarium tanks or glass jars.
5. Tropical fish aquariums should not be arranged near the fridge, TV or other electric appliances. Fish do not like vibration and noises. Contemporary home decoration with fish aquariums should be fish-friendly. (Mini pigs home design tips for safety and fun)
Small aquarium tank, bathroom decor ideas
6. Fish aquarium tanks should be easily reached for feeding fish, cleaning aquarium glass and changing the water. Home decoration with tropical fish aquarium tanks should be comfortable and practical. Fish aquarium is a special home decoration that needs an unobstructed access to it.
7. Choosing the perfect spot for a aquarium tank is part of creative home decoration. Tropical fish aquarium tanks should not be placed close to a source of heat. Rearrange furniture, creating attractive and functional home decoration to keep fish alive and happy.
8. Make a large glass aquarium or few small aquarium tanks the focal point for your home decoration ideas.
9. A wall mounted aquarium or few small aquarium tanks with fish and aquarium decoration create an impressive art work. You do not need many additional accessories for decorating a room with a glass aquarium. (Feng Shui for a room with an aquarium)
10. A new home decoration trend is arranging several small glass aquarium tanks on a wall shelf or on different surfaces in the room. Each of them is a bright and interesting piece of art, that create colorful contemporary home decoration. (Contemporary cat and small dog house designs)
Glass aquarium-coffee table design for modern home decoration, living room decor ideas
11. Free standing or wall-mounted contemporary small aquarium tanks, unlike wall paintings, can be grouped together. A group of small aquarium tanks make an eye catching home decoration. Select matching wall paint and colors for furnishings and fish to add more beauty and style to your home decoration.
12. A home aquarium-coffee table is an excellent space-saving solution for decorating small places. An aquarium-coffee table is a modern, functional and attractive home decoration item. (Modern cat furniture design for function and attraction)
Small aquarium- coffee table
Glass aquarium-coffee table
13. Tropical fish aquarium is a beautiful decor item that helps relax. Fish aquarium is a great decoration for your bedroom.
14. Even small aquarium tanks help keep the humidity level in the room constant. An aquarium is a natural home decoration idea makes your home environment healthier.
New glass aquarium tanks, tropical fish aquarium for modern home decoration
Small aquarium tanks to carry around, photo via Mobbit, contemporary small aquarium for home
Small aquarium tanks for modern home decoration
15. Mysterious soft aquarium light add a charming accent to your home decoration, creating beautiful room lighting design at night.
Contemporary design ideas for pets:
Design ideas for pets
Luxury boarding hotel for paws
Pet grooming designs for fashion stylish dogs and cats
Contemporary small aquarium, glass aquarium tanks, nautical theme, bathroom decor ideas

Here are great ideas for kids toys storage and wall decoration with small cars that everyone would love. DIY organizers, like...
and enjoy free articles sent to your inbox