Creative Grooming Design Ideas for Stylish Furry Pets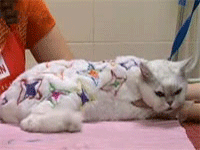 New stylish design ideas for fur coats
DECORATING SMALL APARTMENTS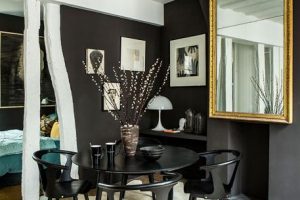 The fans of unusual pets grooming ideas enjoy a modern trend in creative and colorful grooming. Stylish fur decorating designs can look like colorful butterfly wings on pets backs, jammy strawberries or modern bright stripes. Pet grooming specialists and fur stylists can create colorful fruits or cute ladybug brooches for your pets also.
Experimenting with fur coat colors is not a problem in a dog grooming salon. Pets stylists can quickly change pets fur natural colors, and there is no lack of pets owners willing to try new cat and dog grooming products, decorating design ideas and modern techniques for improving their pets fur coat appearance.
Although some people do not support colorful pets grooming services, a lot of pets and their owners enjoy creative grooming experience. Pets are happy to get the attention in a pet grooming studio. It looks like pets do not mind their stylish fur colors and eye catching decorating ideas at all.
Creative pet grooming ideas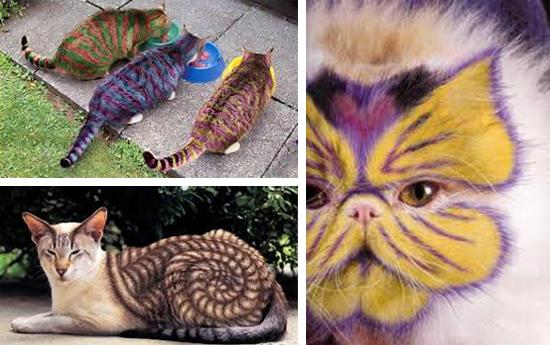 Pet shops are busy selling pet grooming products and offering traditional pet grooming services. Cat and dog grooming salon stylists are dying fur and developing new pet grooming and decorating design ideas for stylish pets. Cute furry pets love to be in the spotlight. Dogs and cats happily take the role of a pet star, that is guaranteed after visiting pets grooming studio.
Pets decorating design is attracting a lot of attention and helping a pet get used to be around many people and become more social and friendly, pets owners say.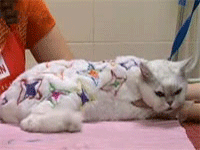 Unusual pet grooming design ideas for dogs and cats
Luxury boarding hotel for paws
Colorful and unusual dogs and cats grooming designs
Most popular design ideas for pets grooming are black-brown and yellow colors and tigers stylish stripes. 2010 is the Year of the Tiger. Leopard spots or zebra patterns are popular pets grooming ideas also. Furry pets grooming specialists use  the artistic weaving technique that creates beautiful white, black and light brown strips of pets hair.
Some pet grooming designs are very complicated with up to six decorating colors. Still a lot of owners of dogs and cats follow a new fashion trend for modern pets grooming. Traditional pets grooming with changing fur coat colors and styling take one or two hours. Only puppies and kittens can't wait to complete grooming procedures that create art works on their backs.
Diy dog grooming products, Funky Shop
Innovative and unique dog or cat grooming designs require a half an hour. The tiger strips, colorful butterflies, cute stars or lovely hearts for stylish pets can be done in an hour, but creating colorful locks on your puppy or kitten back may take up to two hours.
Rabbit fur is not left behind. Pets grooming stylists create  a bright ladybug, a star or a flower on a rabbit fur coat also. Almost any pets grooming design and decorating ideas are possible, including contemporary graphic designs or romantic images. If owners do not like the pattern or find pets grooming design boring in a couple of weeks, the change is quick and easy.
Natural air freshener and do it yourself recipe
Lakefront hotel design for wealthy paws
Grooming ideas for healthy pets
Pets grooming specialists use soft dying fur techniques and washable dyes, taking care of pets health. There is no harm to animals. In winter clients willing to make their pets grooming design colors look brighter. Changing a dog or a cat fur colors and pets grooming design style improve pets appearance and the owner's mood.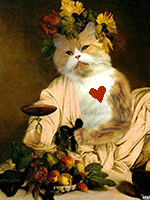 Some owners use colorful cat or dog grooming to prepare their pets to be photographed. Very interesting and creative pets grooming design ideas are often come from pets photography.
Grooming design for pets adoption
Attractive and colorful pets grooming design ideas can mask some problems with pets fur coat and appearance, helping find new owners for pets. Pets grooming stylists skillfully mask bald spots with stylish pets grooming designs to make pets look more attractive for adoption. If stylish fur coats colors and creative pets grooming design ideas help to find loving homes for pets, making pets adoption faster, then new grooming services are definitely a great idea.
Creative pet grooming design cost
Good look is not cheap. Modern pets grooming design and styling cost nearly $200, but pets owners believe it's worth it. In US pet hair dye is $7.77  at FunkyPets shop. Semi-permanent pets grooming dye not only gives your furry cat that punk look, but also condition and shine fur coat.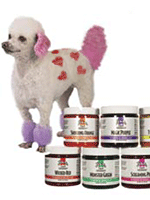 Pets hair dye will last for a maximum of 3-6 weeks for light pets grooming design colors. It will come out quicker, if the natural pets fur coat is dark. For the best results fur dyes should be applied to bleached or chemically treated hair by a pets grooming professionals.
Do it yourself grooming tips
1. It is better to use professional cat and dog grooming services for special effects, toning down yellow fur of bleached hair or making fur coats colors lighter.
2. For simple dying dog fur, cat fur or rabbit fur procedures you can use colored chalk. Grind it up into a powder and apply on pets fur.
3. It works even better, if you add a little water to form a paste before dying fur and creating new pets grooming design.
4. Food colors are non toxic and work well for furry pets grooming designs also. Just be careful, take care of pets health and apply Vaseline around pets eyes.
Interior design ideas for homes with pets
Modern cat furniture design for function and attraction
Mini pigs, home redesign tips for safety and fun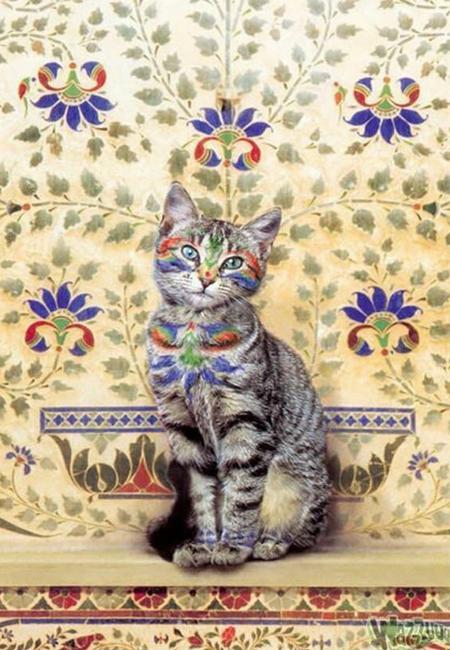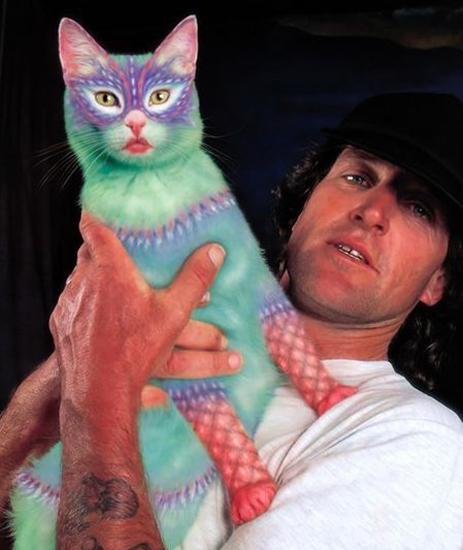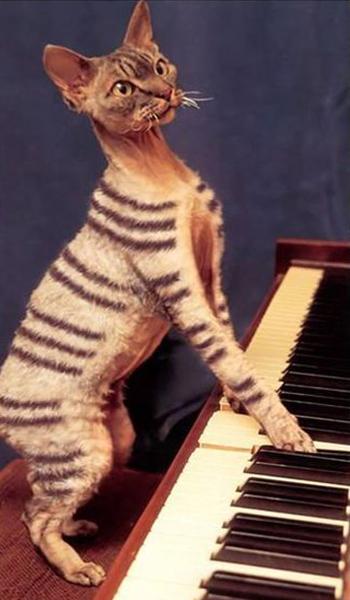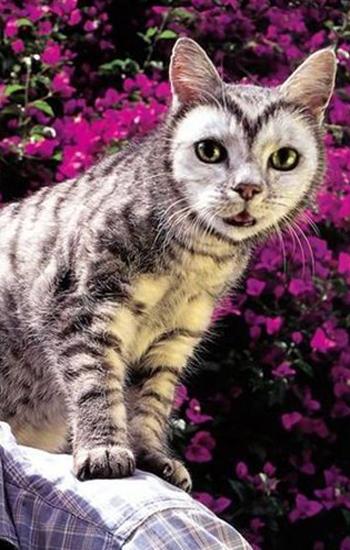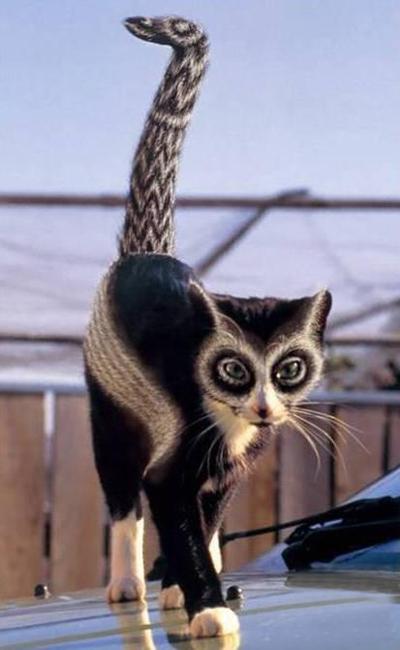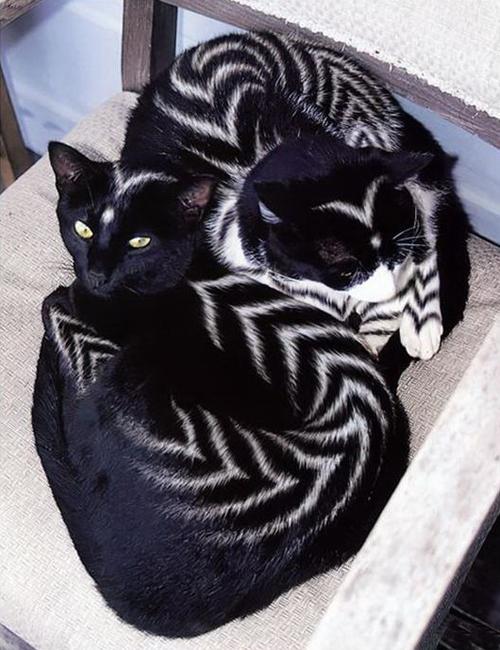 Warm metal accents are easy to incorporate into modern kitchen designs. Metal lamps, hardware, metal tiles, elements of kitchen designs will...