25 Patriotic Decoration Ideas for White, Red and Blue Party Table Decor

Decorating Ideas

Holiday Decor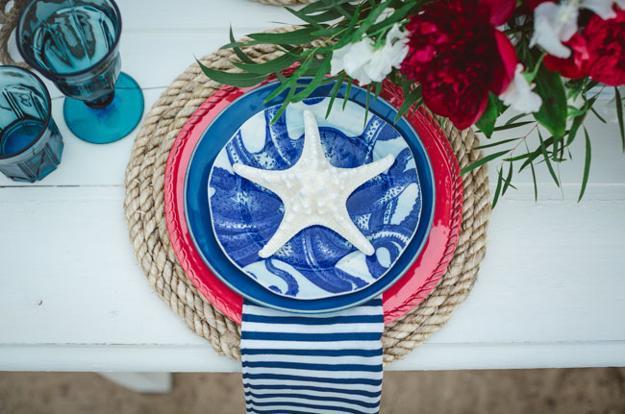 Modern tableware in white, blue and red colors
summer party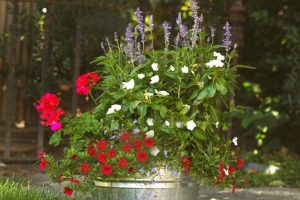 Patriotic decoration ideas and white-blue-red color combinations are ideal for your 4th of July party table. Also, patriotic decorations and white-blue and red colors can be used for your table decoration for several occasions all year round. There are cheap and ingenious ways to use existing table decorations for your holiday tables any time of the year. By mixing white-blue and red color combinations with existing tableware, table decorations, and a few simple crafts, you can create stunning and unique holiday table decor on a budget.
Inexpensive and brilliant patriotic decorations ideas and white-blue-red color combinations are bright, festive, and versatile, suitable for all holiday party table decor. A white table cloth, a white-red snowman, and blue snowflakes can enhance New Year's Eve party table decoration and add a patriotic vibe to winter tablescapes. Also, your summer party table decoration with paper plates and glasses in white-blue-red colors can look festive, patriotic, original, and fabulous. The patriotic decoration is a beautiful way to personalize your party table.
White-blue-red color combinations and patriotic decorations are versatile. Patriotic accents look spectacular on a white table cloth on Independence Day and are suitable for other holiday table decor. White is bright and elegantly creates an exceptional, festive, and fun atmosphere. Place cardholders in blue and red colors are versatile also, adding colorful and elegant details to holiday table decoration.
Cast iron skillets for unusual wall decoration, patriotic decorating ideas
30 patriotic home decorating ideas in white, blue, red colors for the Independence Day
Delicious food decoration ideas for the 4th of July in with white, blue, red colors
4th of July party table decoration ideas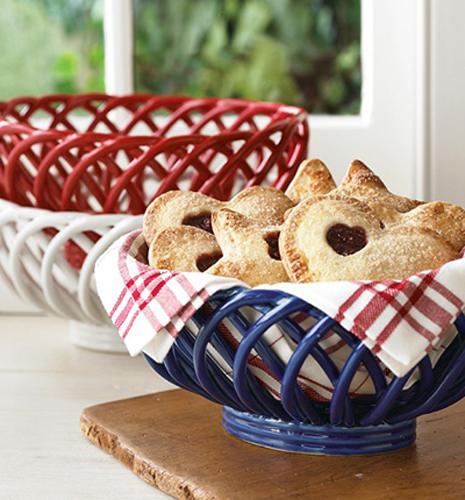 Patriotic decoration ideas
Fun party table centerpiece idea, turning watermelons into punch bowls with spigots
Delicious food decoration ideas in red-white-blue colors
Patriotic decoration ideas in the national flag colors for the 4th of July
Independence Day is a fabulous time for a summer party and celebration, gathering with those who mean a lot to you. Dining room decorating and outdoor home decor in white-blue-red colors enhance the summer party spirit with patriotic decoration ideas and create an excellent background for delicious food and treats.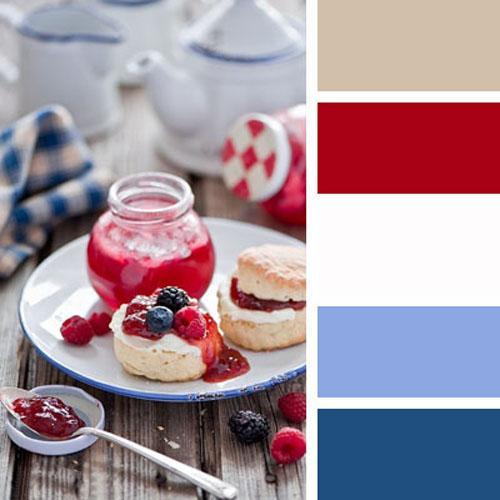 Your dining room table or picnic table decoration in white-blue-red colors will look spectacular on the 4th of July. Gorgeous, meaningful, and versatile patriotic decoration items, like colorful flags, stars, stripes, and flowers, make your summer party table decor bright. Patriotic decorations provide beautiful accents for decorating all year round for different holidays and family events.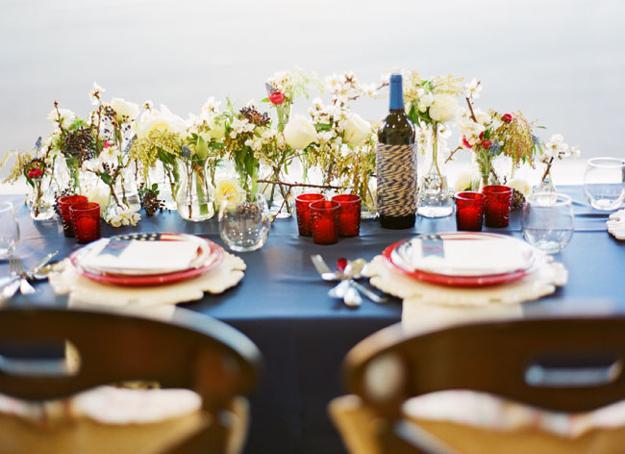 White-red-blue color combination
The traditional white, red and blue color combination brings the patriotic theme, inspired by the national flag colors, and adds bright contrasts to party table decoration. Rich blue and red accents – napkins, tableware, floral arrangements and table centerpieces, baskets, and food in blue and red colors look fabulous on white tablecloths. Blue accents can enhance Canada Day table decorations and centerpieces in white-red colors, creating unique and beautiful summer party decor for the 4th of July.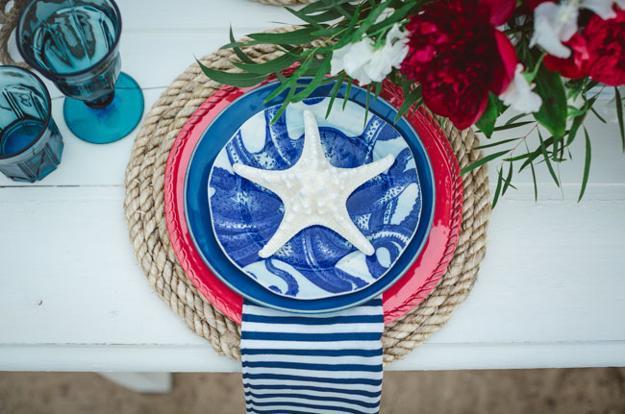 Small colorful balloons and miniature flags make delightful table decorations. Beautiful flowers in white, blue, and red colors add a patriotic touch to the party table decoration with summer floral arrangements. Ribbons and striped cloth, handmade table decorations and simple crafts, buttons, and confetti in white, blue, and red colors enhance the patriotic spirit and set a festive mood for the unique holiday.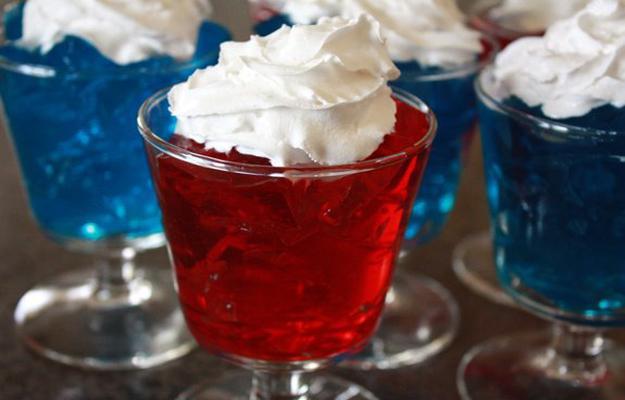 Colorful edible decorations in white, blue, red colors for the 4th of July party tableMiniature flags, small table decorations, berries, and fruits in blue and red colors can create colorful individual centerpieces that decorate glasses for drinks and plates. Adding green leaves and summer flowers increases the stunning effect creating striking table decoration in contrasting colors, which help to express how you feel about the event and impress your guests.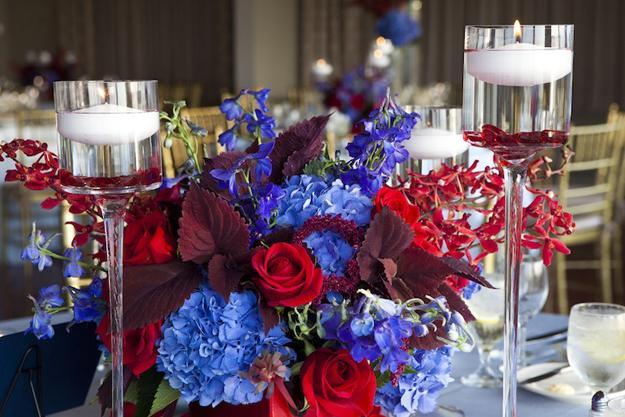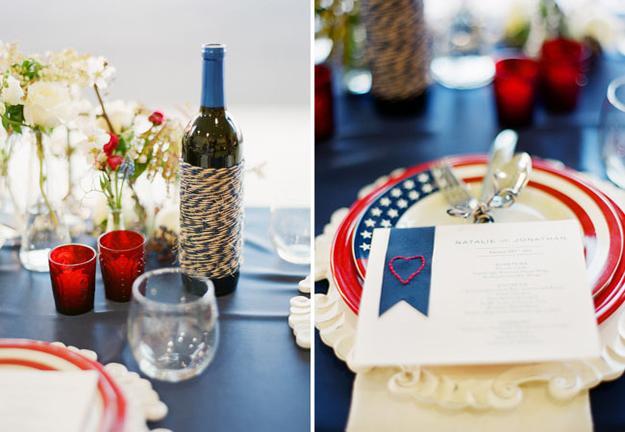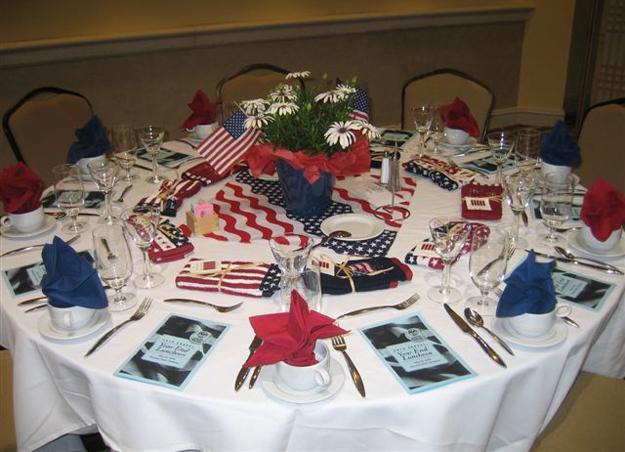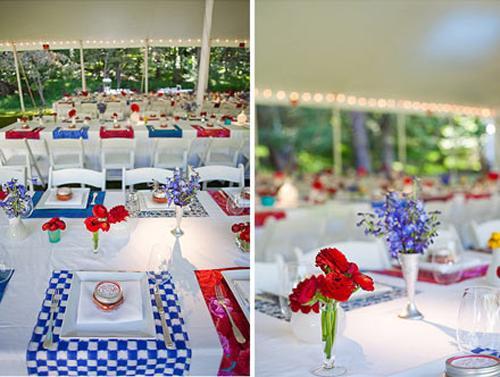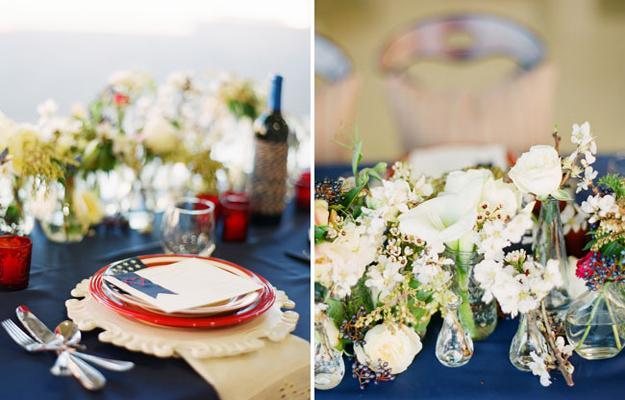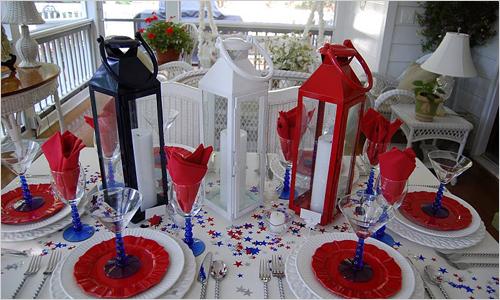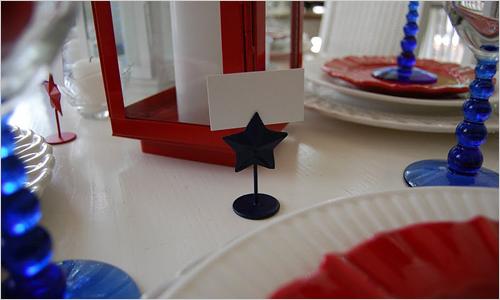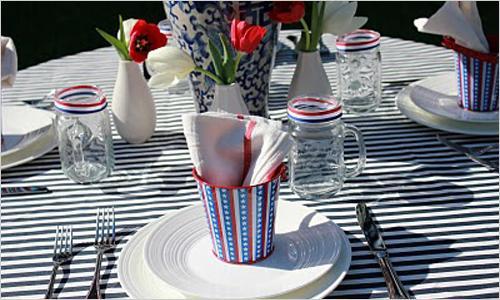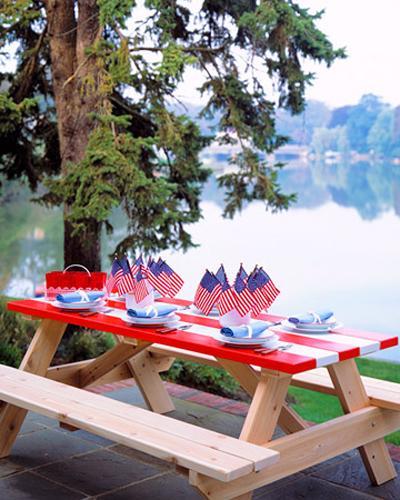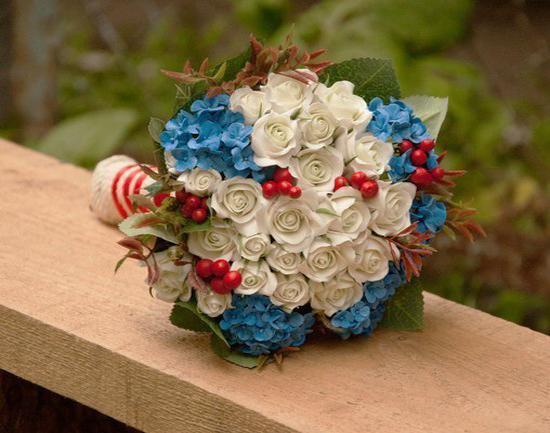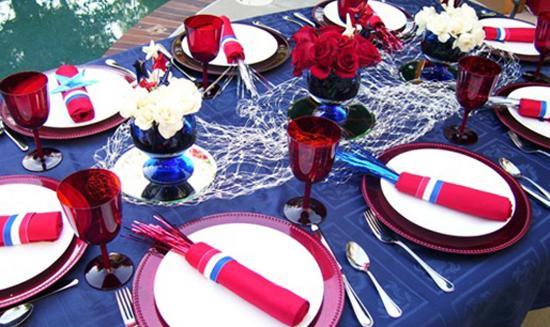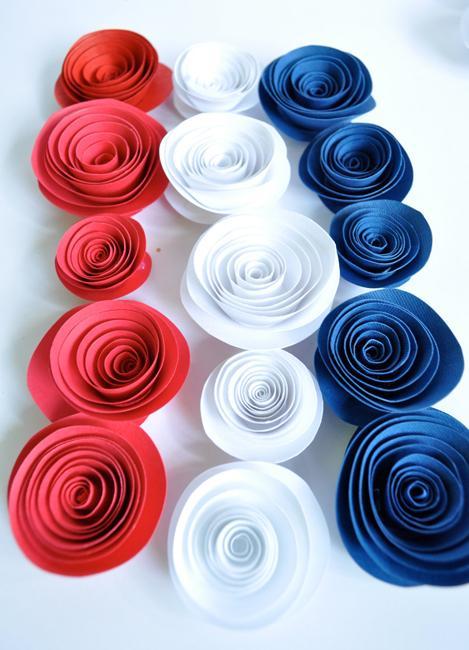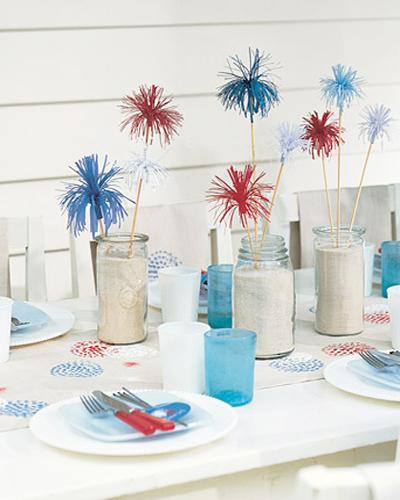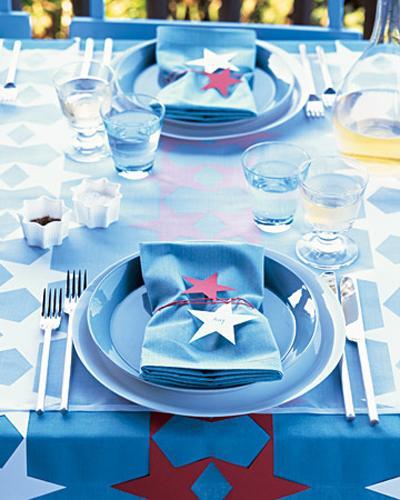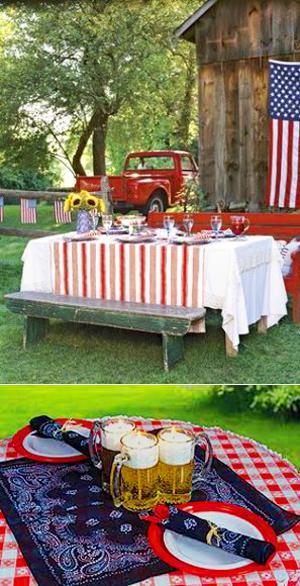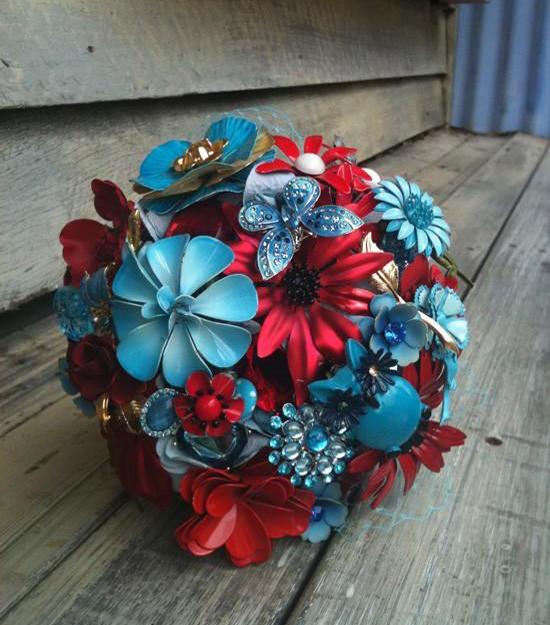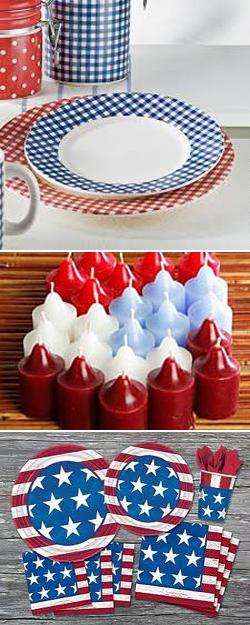 More from color combinations

UltraViolet is an exciting modern color, one of the color trends that influences home decorating for the winter holidays. The bluish-purple...
and enjoy free articles sent to your inbox