Fun Party Table Centerpiece Idea Turns Watermelon into Punch Bowl with Spigot

Decorating Ideas

Food Design

Holiday Decor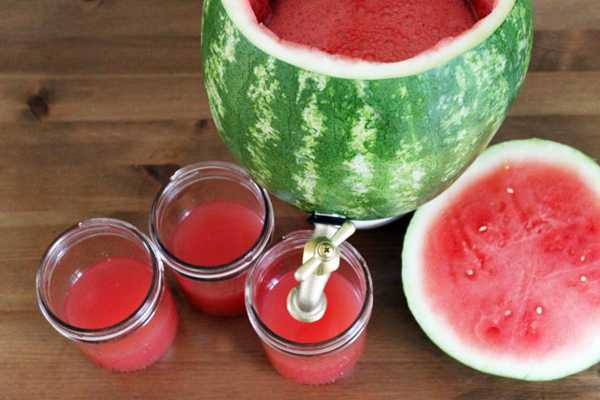 Party table decoration with a watermelon punch bowl
summer party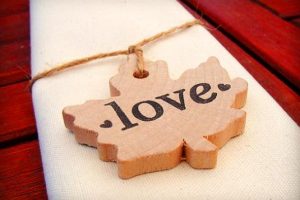 Creative party table centerpiece can be made of a watermelon. Simple and fun design idea turns a watermelon into an unusual punch bowl. The watermelon punch bowl make a surprising and bright table centerpiece, spicing up your party table decoration ideas.
This table centerpiece is great for any summer party or holidays in spring, winder and fall, birthdays and informal dinners. Gorgeous green and red colors can brighten up Thanksgiving table decor and add a bold accent to New Years Eve party or Christmas table decoration also.
Add some Halloween decorations to the watermelon bowl and you have a great decoration for your Halloween party table. Valentines Day, Mothers Day and Fathers Day are other opportunities to delight special people in your life with this amazing table centerpiece idea.
Tender rose petal decoration for gourmet recipes
Humorous food miniatures from Terry Border make everybody smile
Watermelon punch bowl with a spigot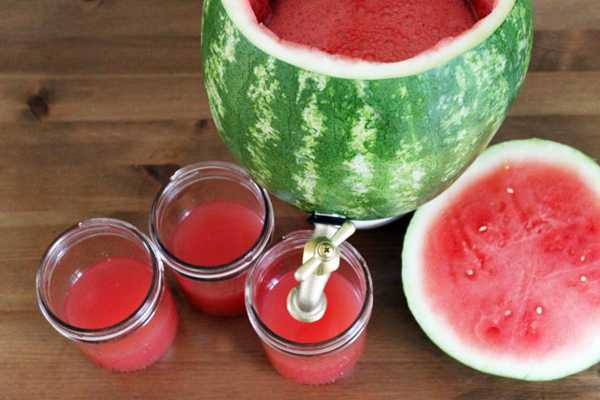 All you need to make the watermelon punch bowl, www.brit.co/tag/Watermelon/ is a basic spigot kit and a good punch recipe to turn a watermelon into the centerpiece. It is better to find a watermelon that can stand up on its own, if you can not, then use a bowl as a stand.
Cut off the top of the watermelon and use it as a lid. Scoop all the watermelon out and set aside in a bowl. Pour out any excess liquid after you're done scooping.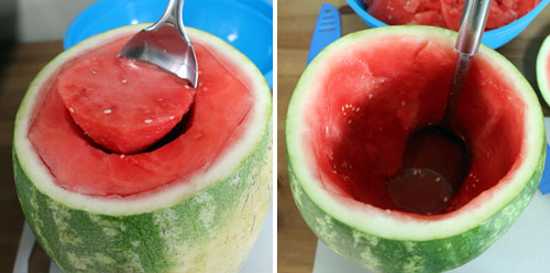 Hold a spigot up to the watermelon to measure the size hole you need. Use a knife to cut a hole that is slightly smaller than the spigot and then press it into your watermelon to test the size. Next, add a rubber ring. Place the spigot in and fasten it with a metal ring on the other side. Most of these pieces should come in a standard spigot kit, but any employee at a hardware store will know what you need.
Eco friendly Christnmas decor, recycled and edible decorations
Edible flowers, healthy and romantic table decoration
Test your new drink dispenser by filling it with water. Prepare your favorite punch and pour into the watermelon. The watermelon table centerpiece is a delicious new way to enjoy your favorite drink.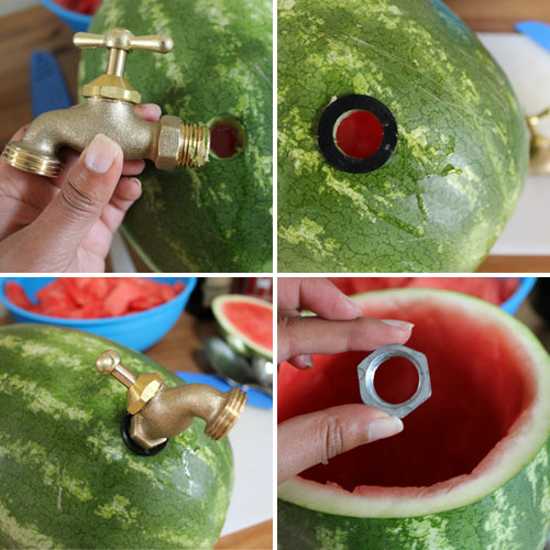 More from table decoration

Pink is one of the most ubiquitous and versatile Christmas colors that are perfect for elegant table decoration. The tender, pale...
and enjoy free articles sent to your inbox