Black and White Color Combinations for Foyer Decorating, Bold Entryway Ideas

Entry | Hall | Mudroom

Interior Design Ideas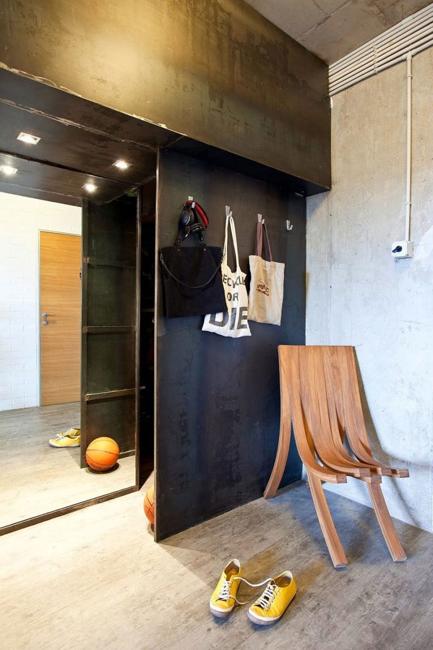 Concrete interior design, black accent wall, original wood chair, modern entryway ideas
entryway ideas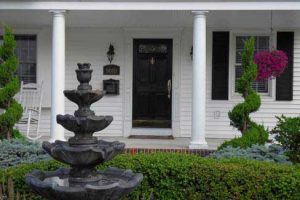 Black and dark gray color tones add striking accents to foyer decorating and create great first impressions. Black color is one of the dramatic entryway ideas bringing sophistication and elegance into small spaces. Black wall designs, storage furniture, black floor, or large-sized decorative elements in black colors make big statements and transform entryway designs. Here is the Lushome collection of black and white entryway ideas and modern lighting to inspire you to use the dark, neutral color and stylish lighting fixtures for beautiful foyer decorating.
Entryway ideas that include black flooring create unique spaces. Marble tiles, high-quality laminate, and engineered wood flooring look great in modern entryways creating attractive black, white color combinations with light walls and storage furniture. Black and white color tones look balanced and bright. Black and white color combinations with a few colorful accents are excellent ideas to keep the foyer decorating look stylish and keep its appeal over time.
How to improve small spaces, entryway ideas worth to try
Home staging tips for small spaces
Black and white entryway ideas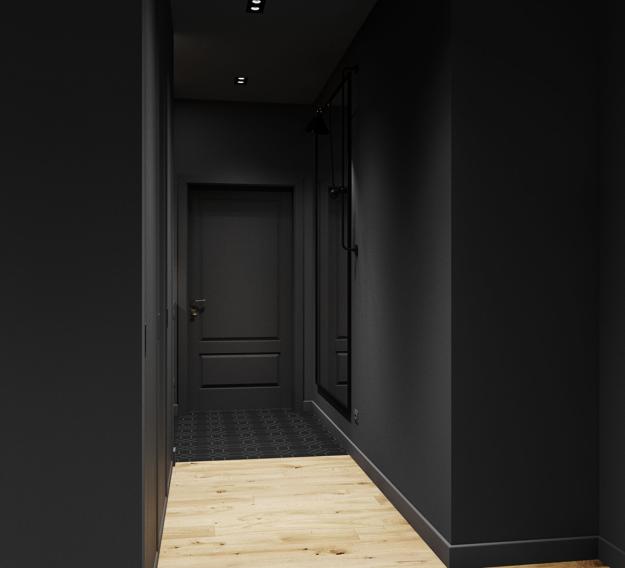 Modern lighting ideas
Modern lighting fixtures are a critical element in black entryway designs. Multi-layered contemporary lighting design beautifully illuminates small spaces created with black and white color combinations. The contrasts make foyer decorating look bold and exciting, and bright lighting fixtures add warmth and an inviting feel to black entryway ideas.
Designer entryway ideas to steal
How to Feng Shui entryway designs
Gorgeous entryway ideas and tips for foyer decorating
Ample ceiling light or a contemporary lighting design around the ceiling increases safety on black foyer decorating and beautifully accentuates the contrasting black and white color combination. Decorative wall sconces or console table lamps in copper, bronze, chrome, or stainless steel can add chic and metallic shine to beautiful entryway ideas.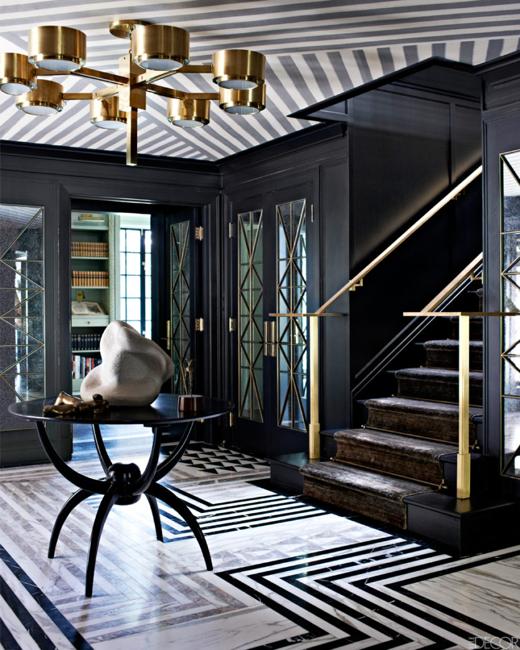 Wall decorations
Black walls ask for oversized wall mirrors or a powerful piece of artwork that you can use to make your foyer decorating stand out. Wall mirrors and artworks, combined with bright lighting fixtures, are stylish, functional, and beautiful ways to showcase exquisite ideas for black foyer decorating. A colorful oil painting or black and white photography are modern wall decorations that are perfect for accentuating entryway designs.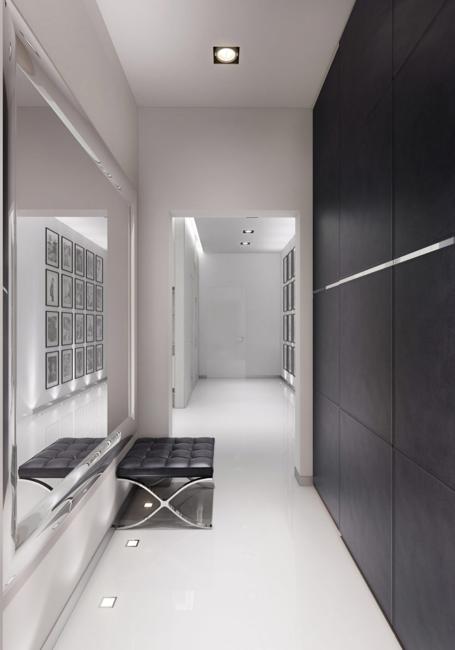 Black wallpaper or wall paint color
Black and white color combinations can evoke various moods. Black colors offer soft, muted colors and elegant dark to medium gray color tones that work well with cream and off whites to create a sense of peace, balance, and comfort.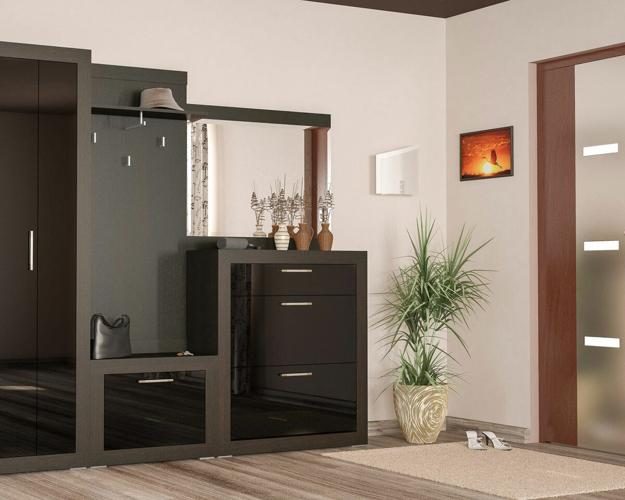 If you want to make a dark, bold statement, black wall painting ideas are ideal for bringing drama to foyer decorating. Single accent walls in charcoal gray or all-black walls are one-of-a-kind, sophisticated, and bold entryway ideas. The options are unlimited only by your taste and imagination.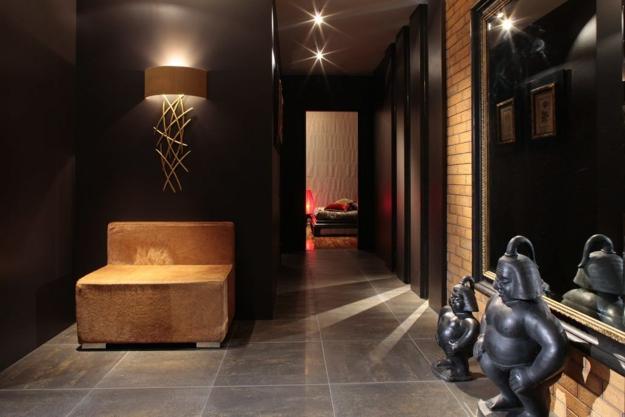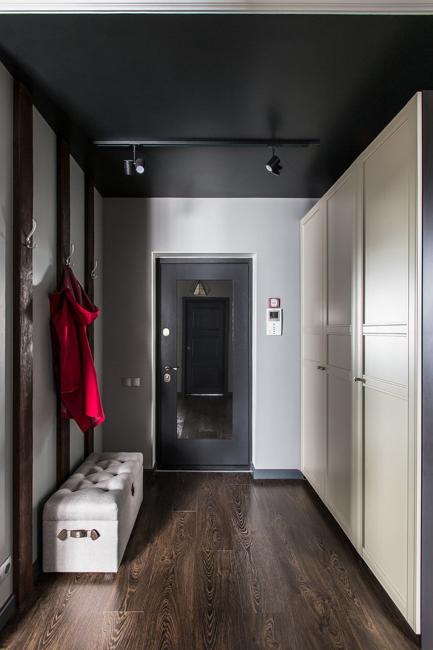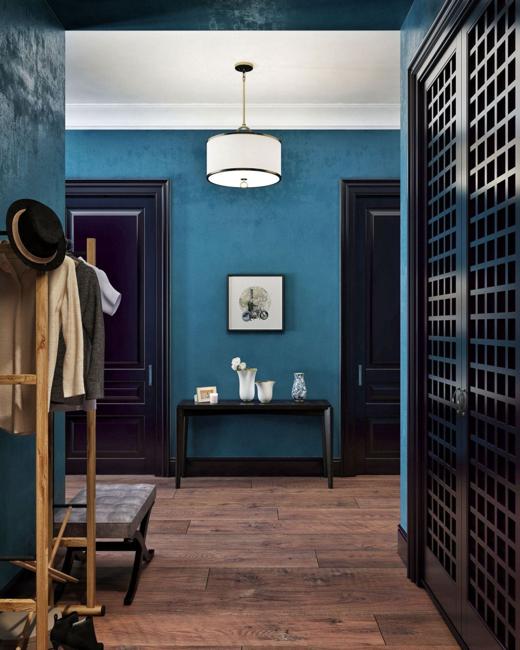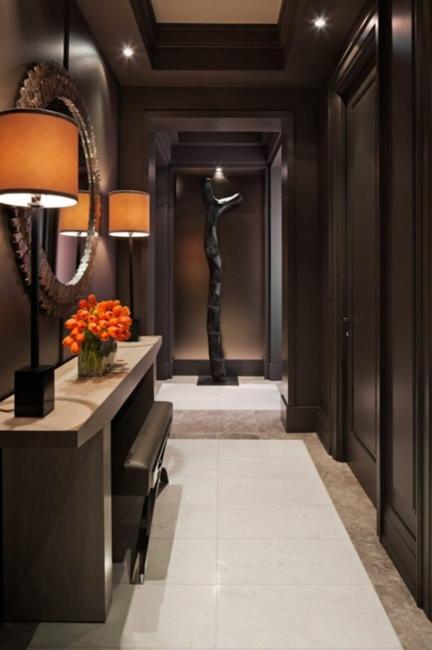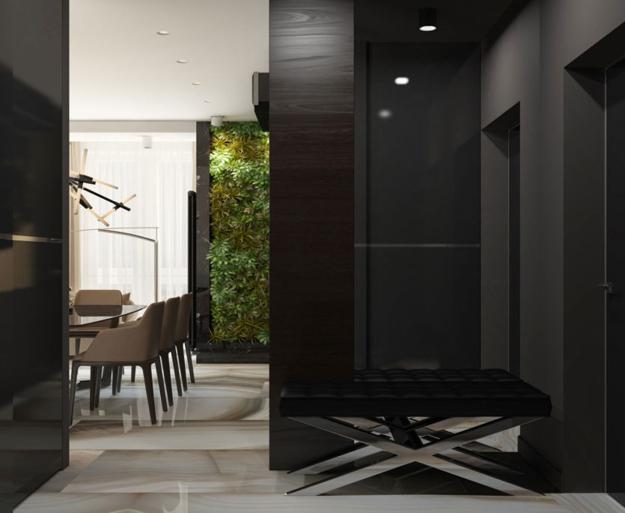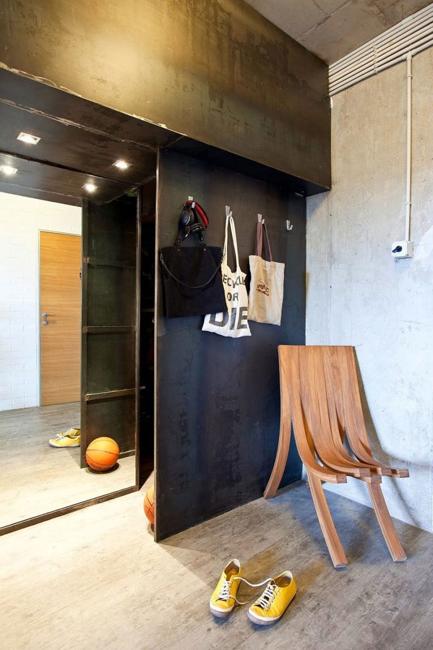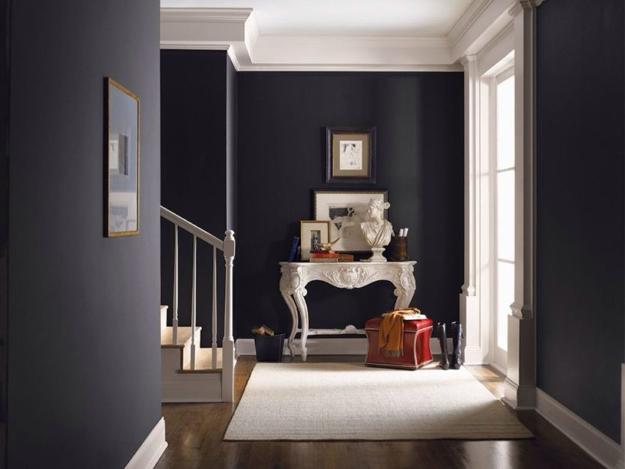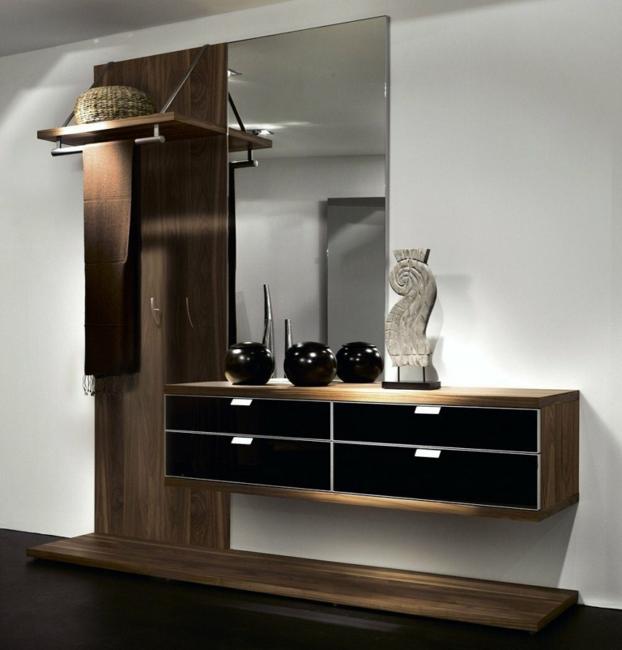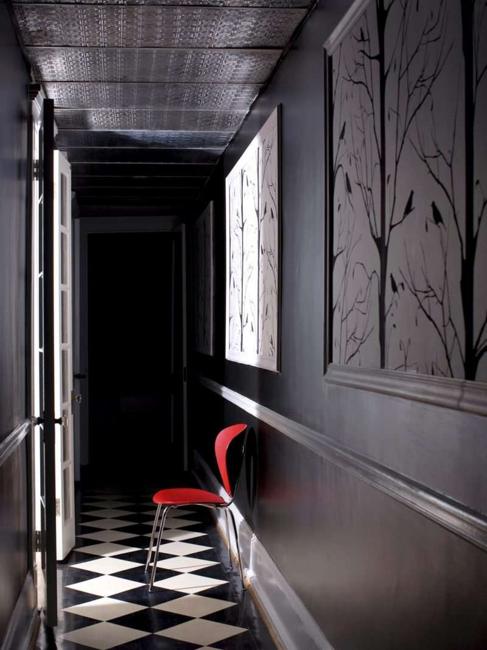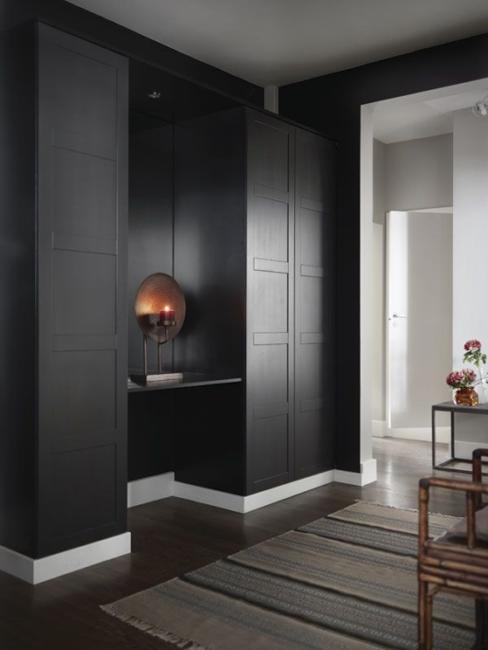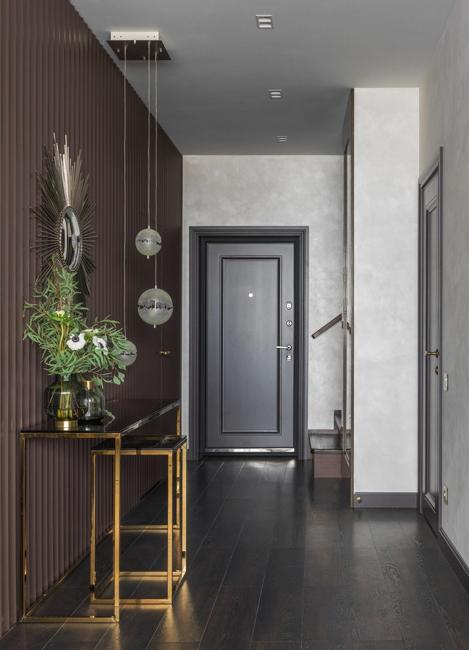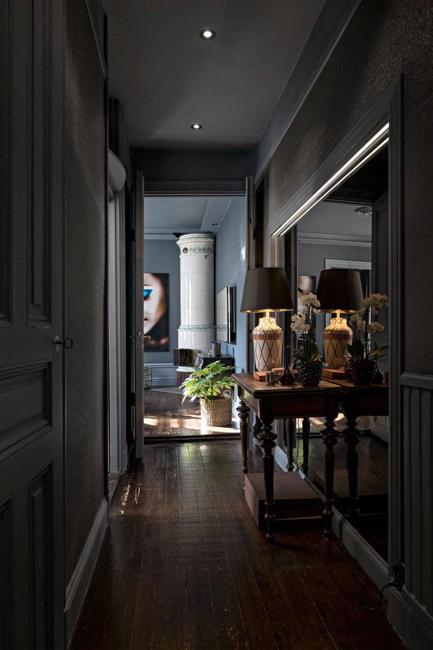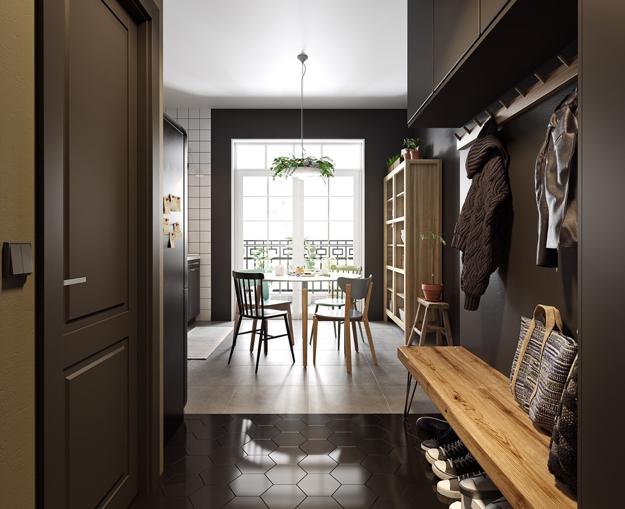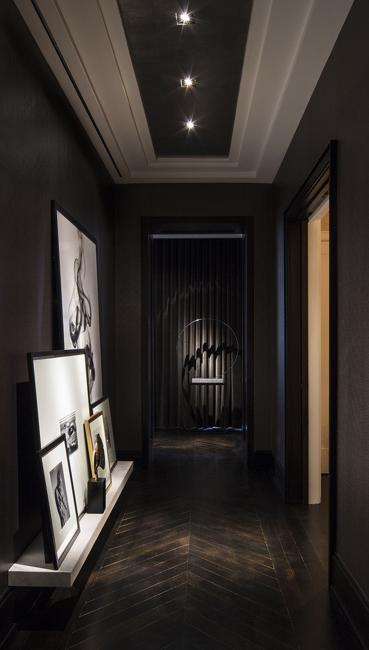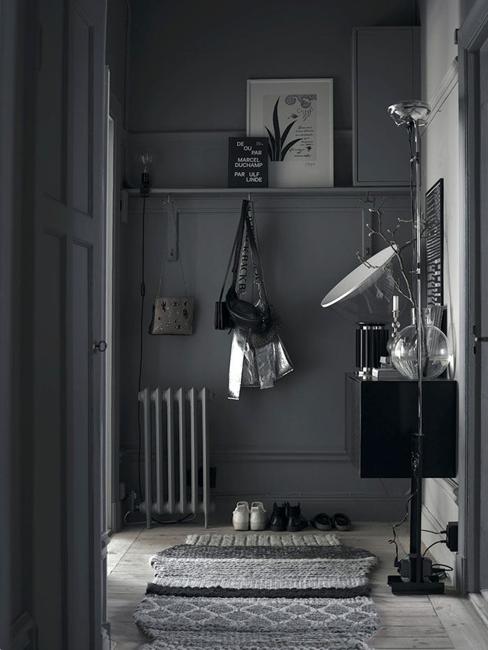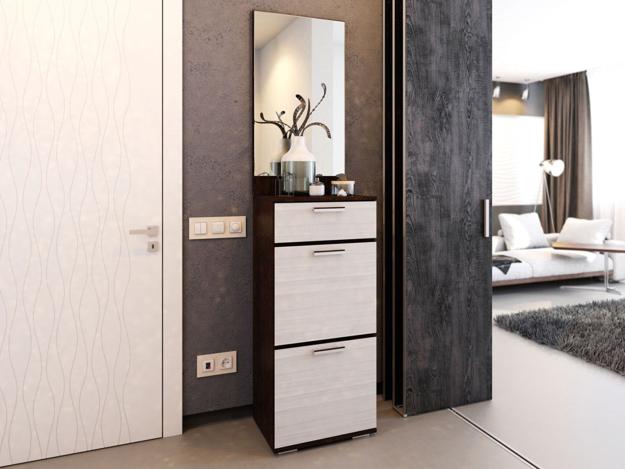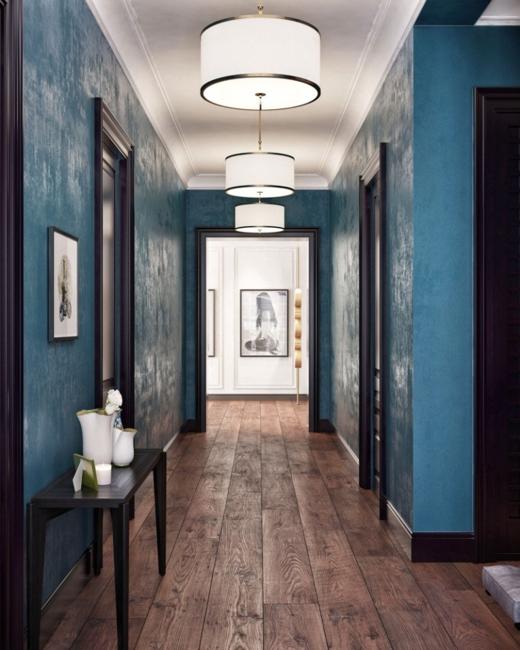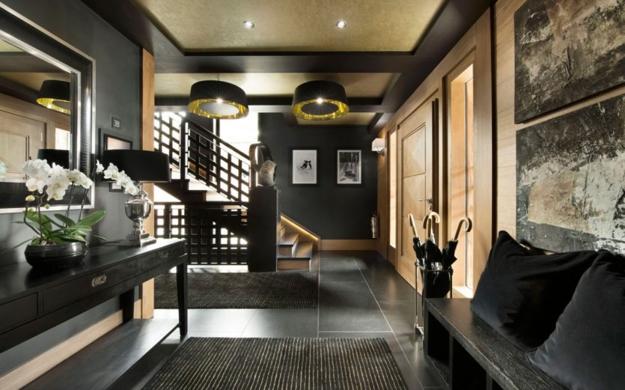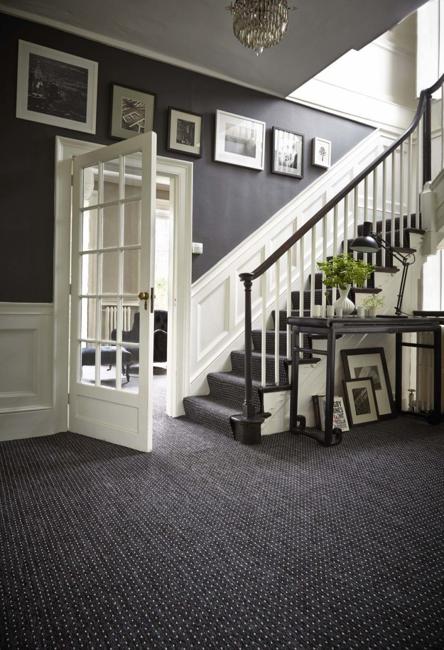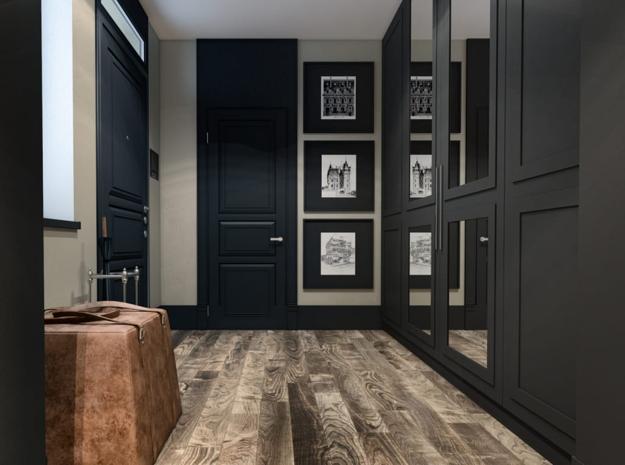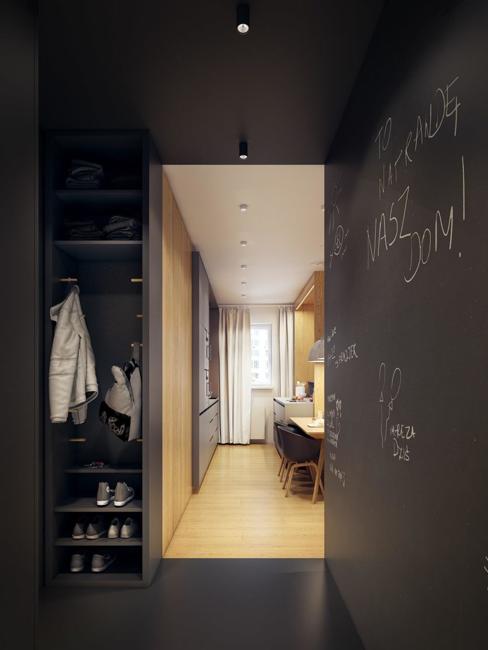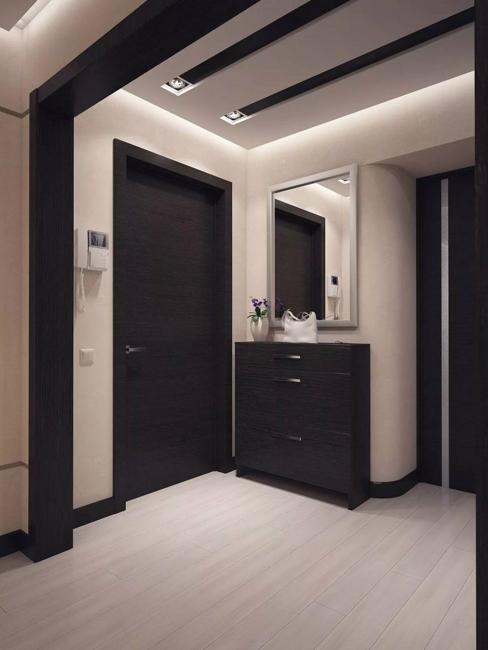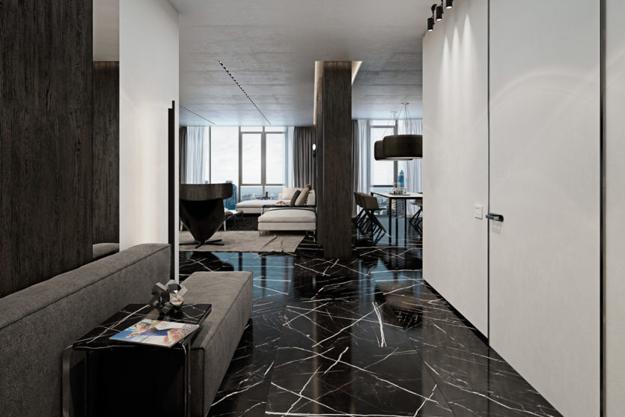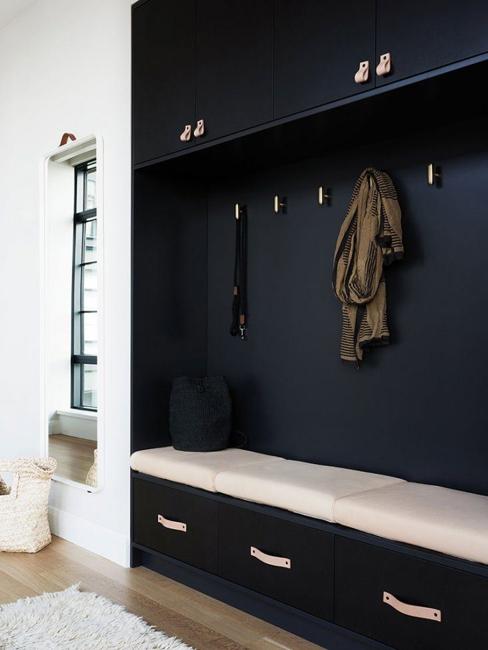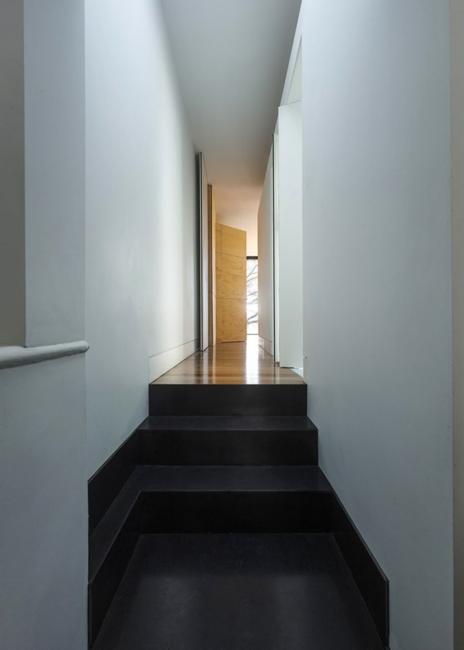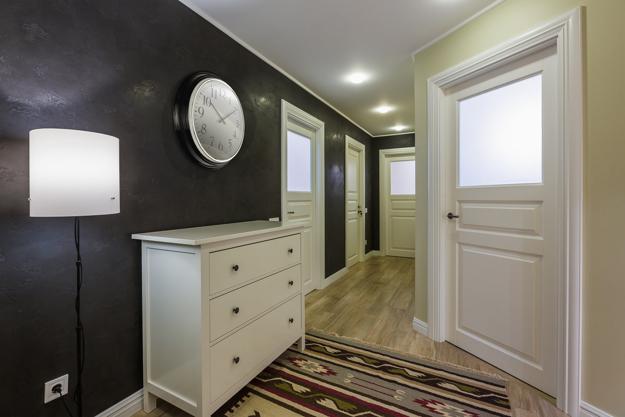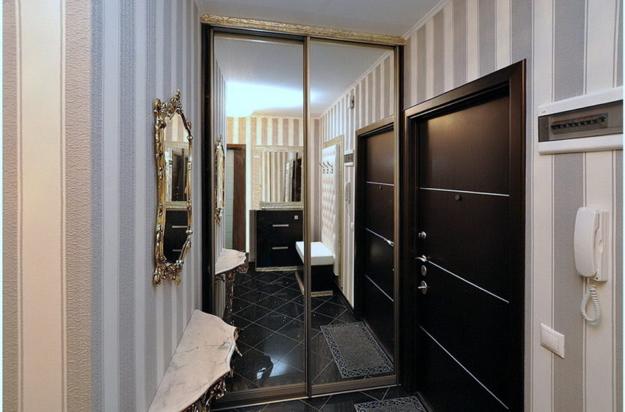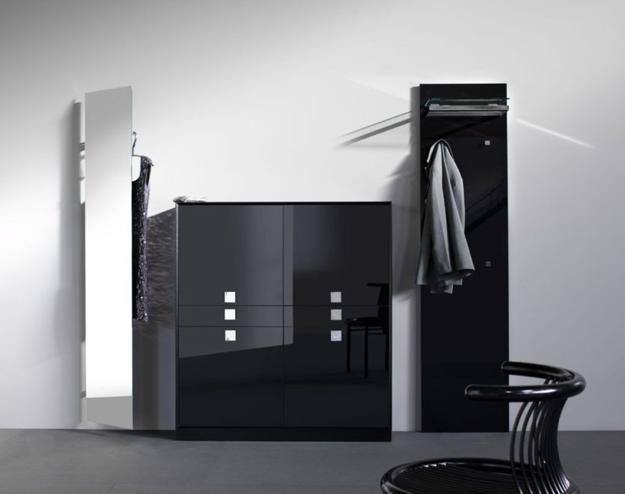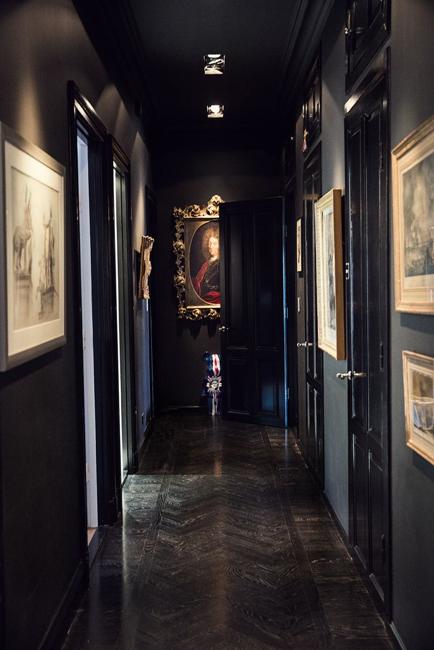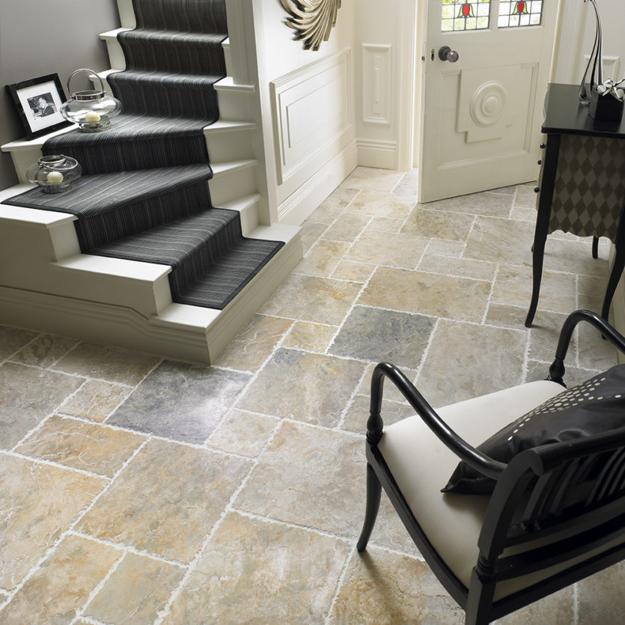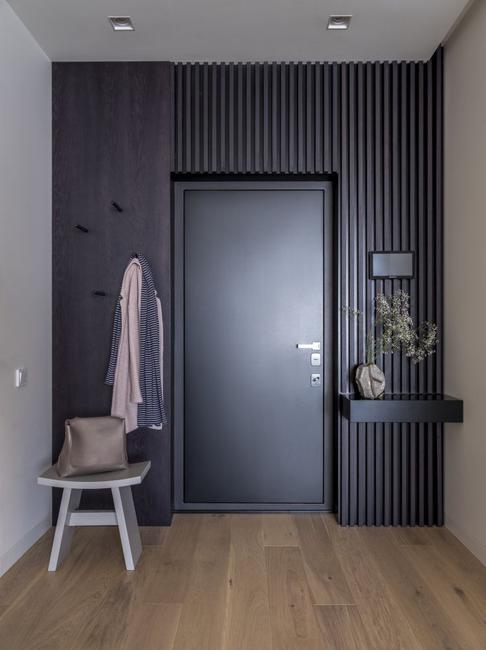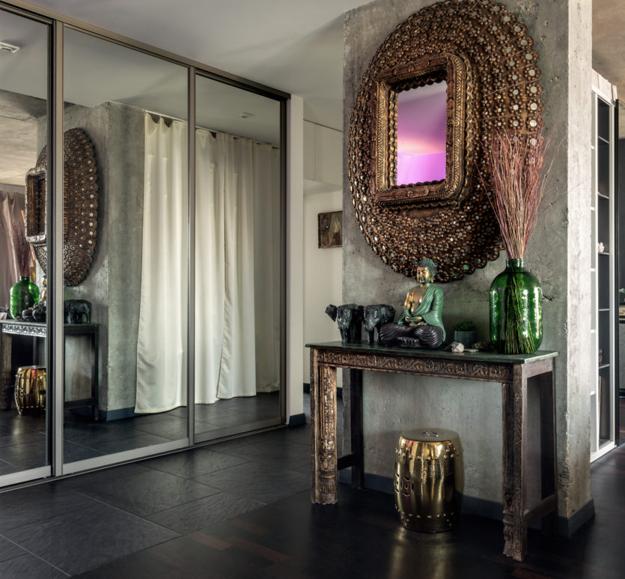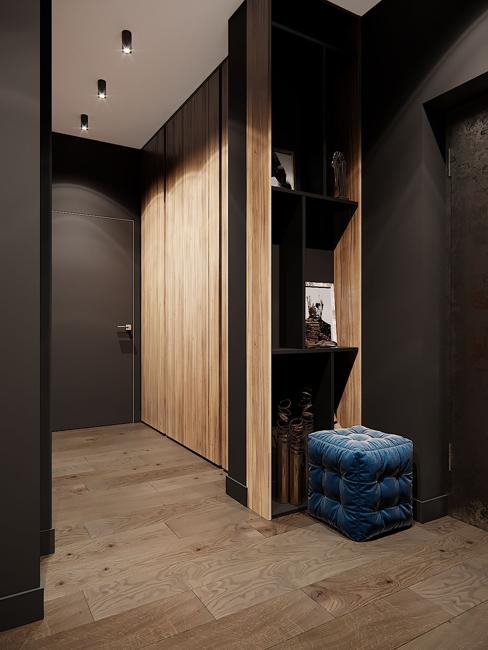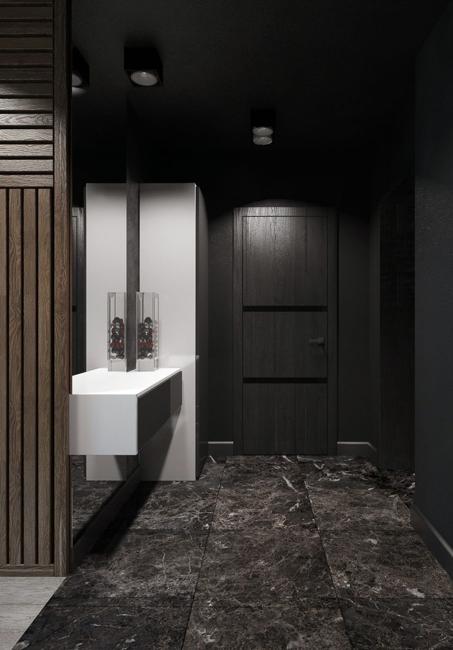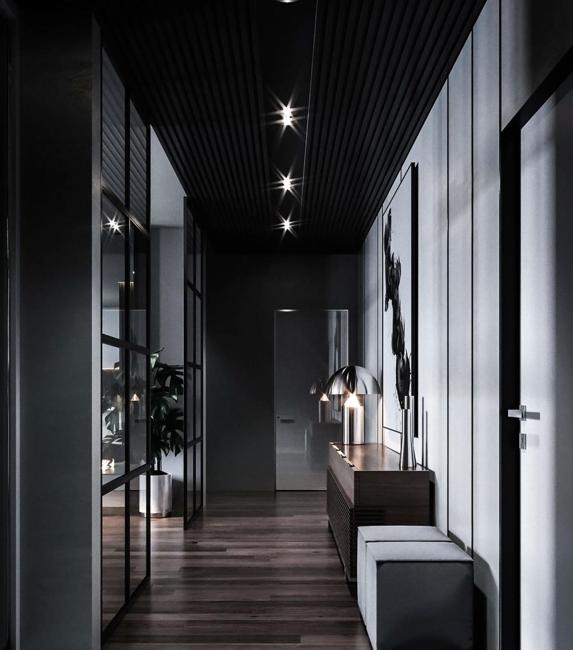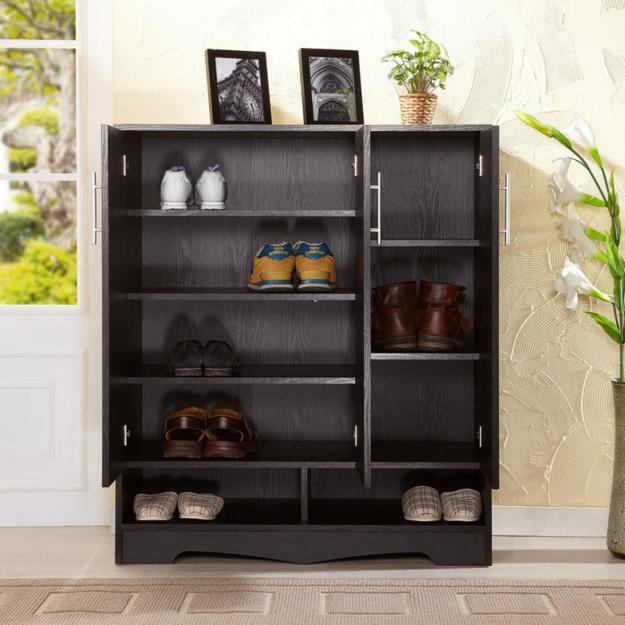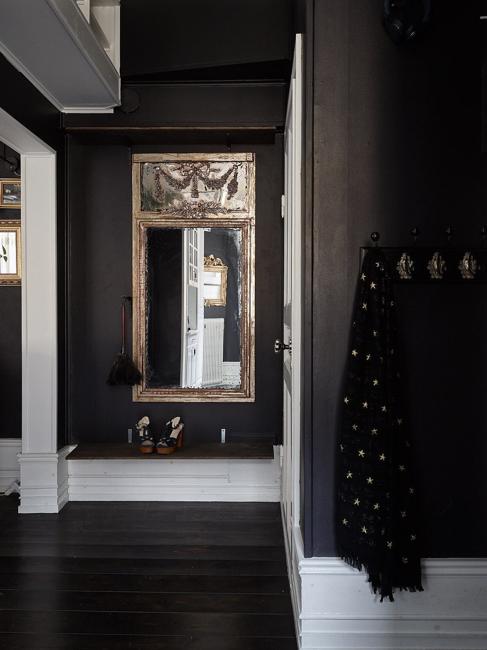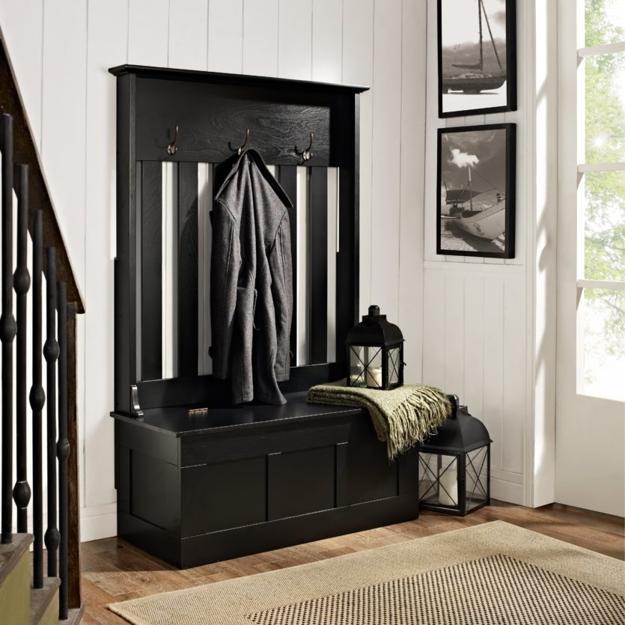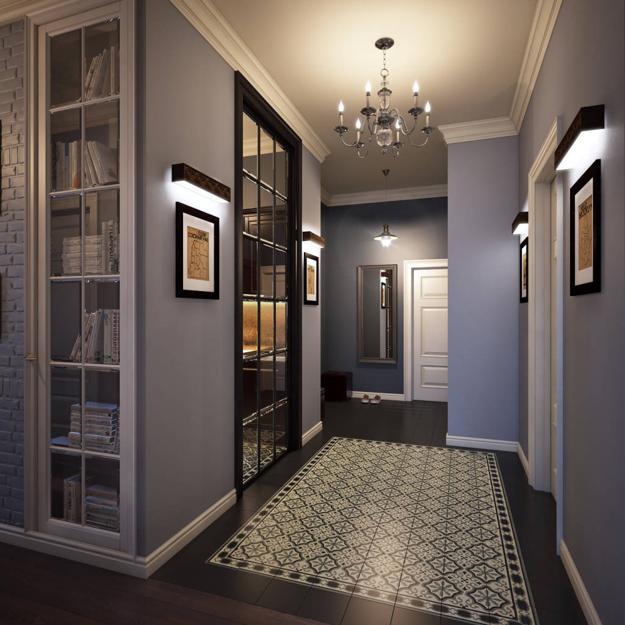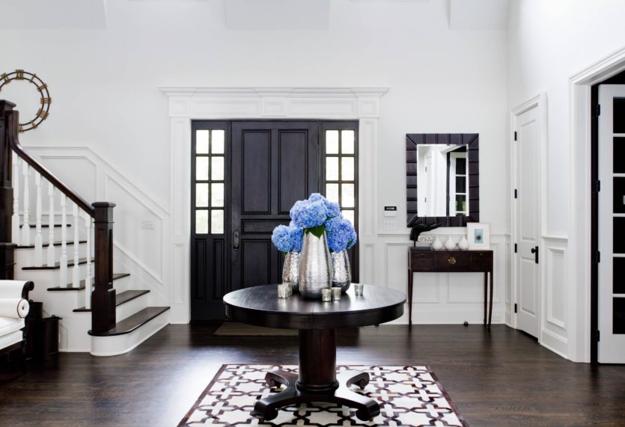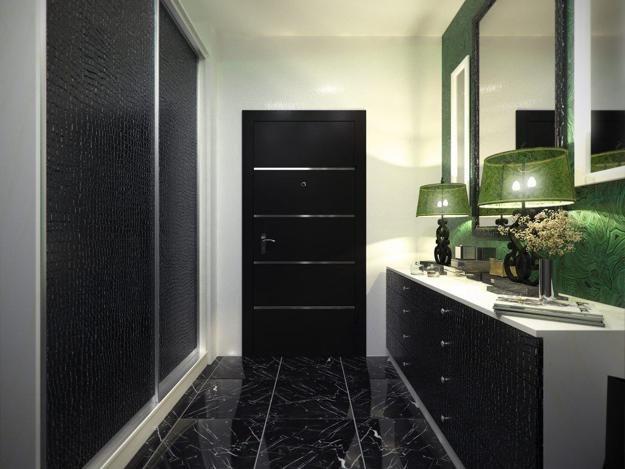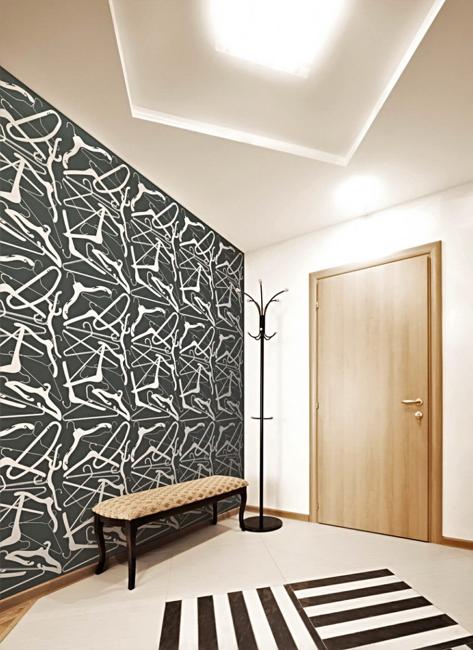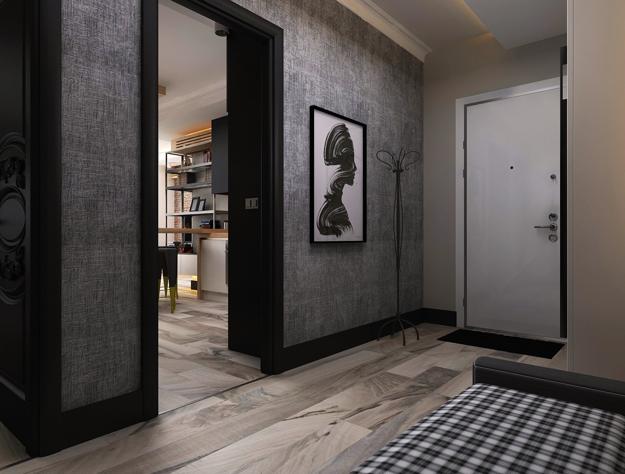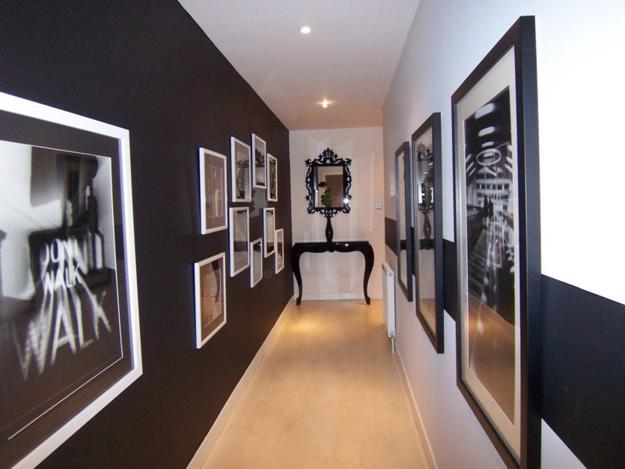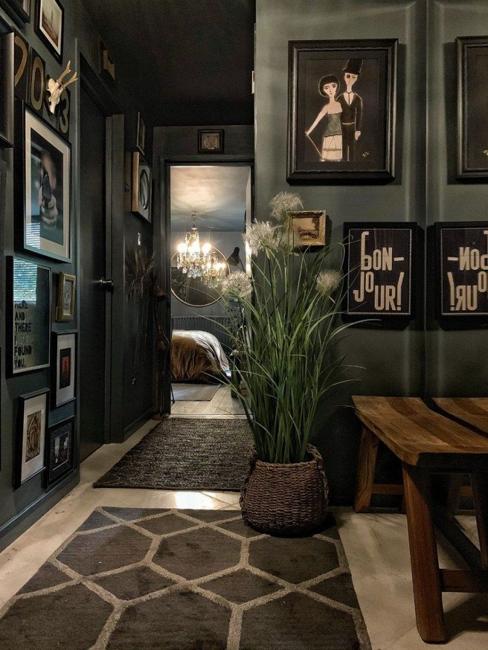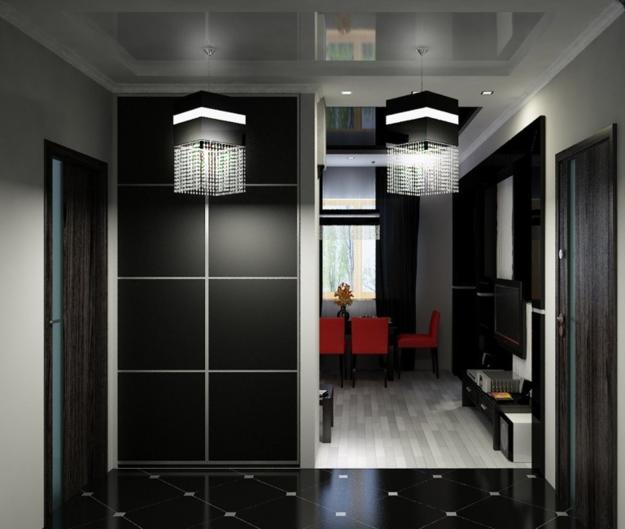 More from interior colors

Bright home interiors and amazing views of the ocean make this beach house a dream place. Large windows, light, neutral room...
and enjoy free articles sent to your inbox