Eco-Friendly Christmas Decor, Recycled Crafts and Edible Decorations

Decorating Ideas

Holiday Decor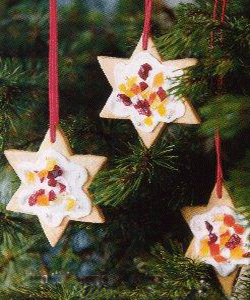 Star cookies, Christmas decorations and edible gifts, eco friendly holiday decor
handmade Christmas decorations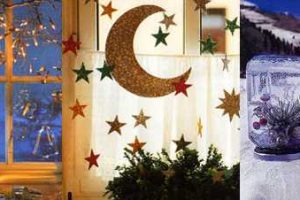 Bringing nature inside with natural materials, live Christmas trees, green branches, fresh flowers, colorful fruits, and berries is a modern trend in decorating homes for eco-friendly winter holidays. Favorite nuts, cookies, homemade treats, and crafts help create festive and Green holiday decor in eco style. Beautiful handmade Christmas decorations can be unpretentious, practical, and beautiful.
Traditional and festive food, fruits, chocolate, cookies, and candies allow designing inexpensive, charming, colorful, and eco-friendly holiday decor. Lushome shares practical, eco-friendly, and modern Christmas decorating ideas inspiring, festive, and simply elegant. Edible decorations are perfect for winter dining tables and can make surprising gifts during the winter holiday season.
Avoiding buying cheap plastic items, using green plants and fresh flowers, fruits, and evergreen branches for home decorating are great ways to protect the environment. Alternative and natural Christmas gifts save a lot of money and surprise people. Choosing eco-friendly Christmas ornaments and making holiday decorations of raw or eco-friendly materials help the environment also. Green holiday decorating ideas are simple; they create more time to enjoy the festive season and relax with family or friends.
20 Green holiday decor ideas for eco-friendly Christmas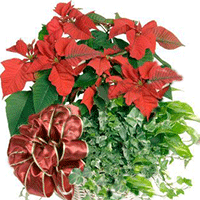 1. Use leaves, moss, and branches for Christmas crafts and making Green Christmas decorations.
2. Branches with white, green, and red berries are beautiful and inexpensive holiday decorations that add a natural feel to home interiors.
3. Nuts and pine cones are excellent materials for cheap and original Christmas decorations. You can make winter ornaments for your entry door, fireplace, miniature Christmas trees, or holiday table decorating.
4. Fill up attractive glass jars with tiny rocks, beach pebbles, small colorful stones or beads, and add white, green and red, purple and gold, or silver and golden chocolate candies to create unusual, bright, and edible decorations for colorful Christmas. Sweets in clear glass jars and vases look attractive and festive, offering perfect Christmas decorations for kitchen islands and coffee tables.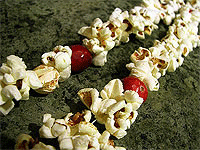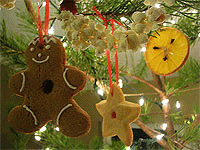 5. Old Christmas ornaments, particularly colorful Christmas balls and mirrored glass Christmas decorations, create stunning centerpieces in glass vases and ceramic bowls. Christmas balls are beautiful, simple, and inexpensive holiday decorating ideas for the brilliant season. Recycled old Christmas balls save money and add creativity to eco-friendly holiday decor.
6. Spray pine cones in various shapes and sizes with white, silver, red, gold, or green paint and use them to decorate a Christmas garland, wreaths, or hanging decorations for your entry door and windows.
7. Arrange small branches and pine cones on your dining table or fireplace mantel. These natural and beautiful Christmas decorations help create charming Green holiday decor.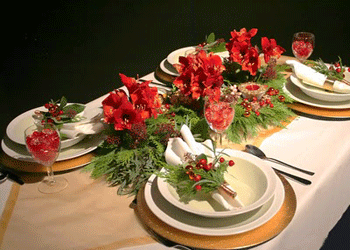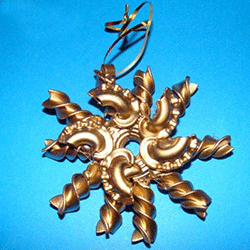 8. Prepare colorful candies and homemade cookies as edible gifts for Xmas. Use the treats to create eco-friendly Christmas tree ornaments with colorful ribbons that jazz up Green holiday decor.
Edible flower cuisine and food presentation
Decorating homes for Gothic Christmas
9. Create a unique Christmas wreath using fresh flowers or evergreen branches. Add a drop of your favorite essential oil to spruce up Green holiday decor with a pleasant aroma.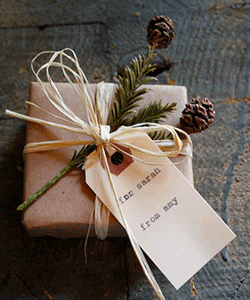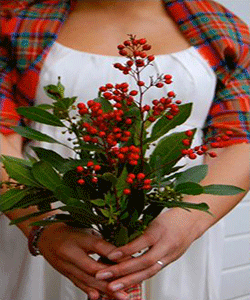 10. Use wooden Christmas ornaments, like Nutcracker Christmas dolls, winter images, recycled crafts made of branches, salvaged wood, slices of logs, and driftwood. Recycle your last year's Christmas decorations. Make new holiday ornaments or buy only eco-friendly Christmas decorations made of recycled and natural materials. Avoid plastic Xmas decorations and holiday decor items to emphasize Green decorating ideas.
The top Green decor idea for eco-friendly Christmas
Artistic Christmas tree: from spontaneous to a golden image
11. Set a tall house plant or bring Christmas tree branches, adorn them with attractive ornaments made of clay, wood, paper, metal, wire, natural fabrics, or recycled materials. Create edible Christmas decorations with colorful food, like cranberries, dry fruits, fresh fruits, or popcorn. Bake cookies and adorn them with edible glitter and bright ribbons.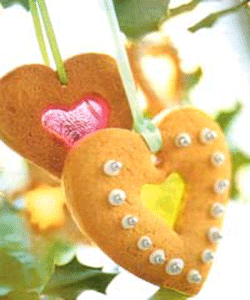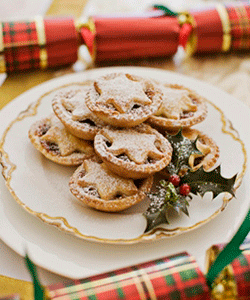 12. Use clay or metal containers with green plants and flowers for table decorations or window decoration. Plants and flowers create an eco-friendly holiday atmosphere and add natural accents to home interiors.
Organize cable clutter, forget where sockets are
Eco-friendly decor and gifts under $10
13. Declutter your storage space and recycle old Christmas ornaments, mismatched or slightly damaged for new original designs. It is nice to reuse and recycle the last year's Christmas gifts, bows, ribbons, wrapping paper, and buttons for new holiday crafts. Vintage-style Christmas decorations made with laces, feathers, and paper designs look gorgeous.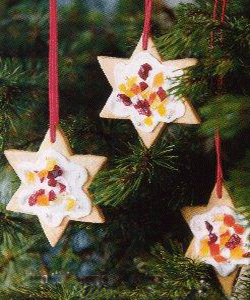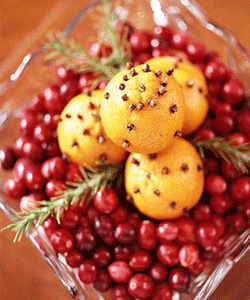 14. Make Green decorations for the entry door, stairs and windows. Create unique table decor with flower arrangements and designs. Reuse old Christmas ornaments and personalize them, giving an artistic touch with glitter, paint, or fabric. Make Green Christmas tree decorations recycling paper, wood, metal, and natural or eco-friendly materials.
15. Create simple and inexpensive Christmas decorations for your home, recycling plastic items that you already have in the house. Design Green holiday decor for your home by using house plants, like ferns or shamrock plants, white and bright red flowers, like roses or carnations. Fresh flowers and beautiful floral arrangements are fabulous for eco-friendly table decorating.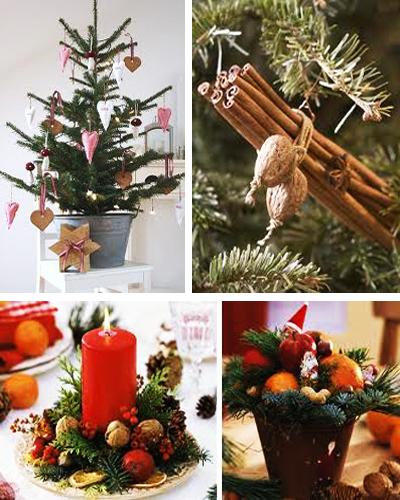 16. If you usually buy new Christmas ornaments and Christmas gifts for your family and friends, choose eco-friendly items made by craftsmen who work with recycled or sustainable materials. Consider making elegantly simple and healthy edible decorations and gifts this year.
17. Stringing popcorn with cranberries, making Christmas decorations out of clutter, preparing homemade edible decorations and gifts are excellent ideas for Green Christmas. Using dark chocolate, fresh and dry fruits, nuts, and berries instead of unhealthy candies from grocery stores adds a natural feel to your winter holidays. Beautiful Christmas crafts created with kids and colorful decorating ideas in eco style make your home look warm and inviting for the spectacular Christmas season.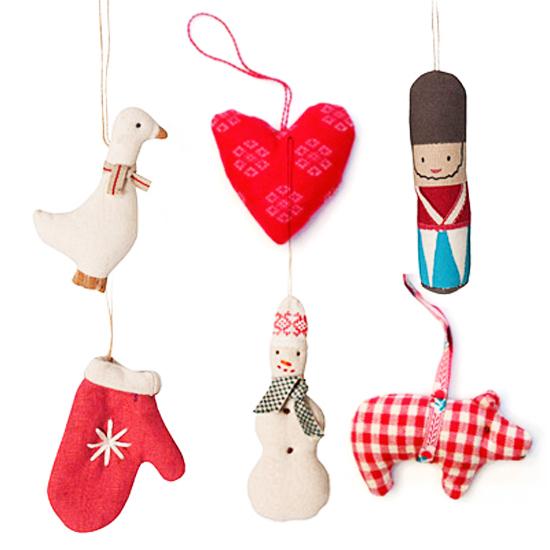 18. Recycle the clutter. Wrap used tennis balls, small empty jewelry boxes, liquid containers, and plastic bottle caps in scraps of wallpaper or pieces of old clothing from your cluttered closets. Secure the fabric by tying it with a colorful ribbon and create original, eco-friendly Christmas ornaments.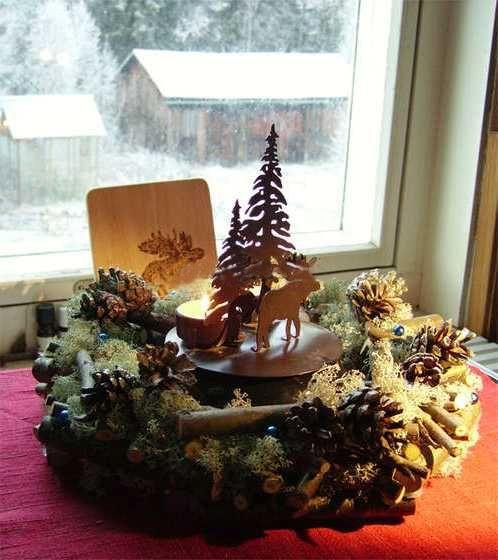 19. Collect burned-out bulbs from old Christmas light strands to recycle them. Making fresh Christmas decorations can help to declutter. Collect old bulbs in a glass jar with small evergreen branches or glass Christmas ornaments. Glass catches the light and reflects it, adding a sparkle to the festive holiday atmosphere.
20. Enjoy yourself and the season!
Creative Christmas ideas and eco-friendly winter crafts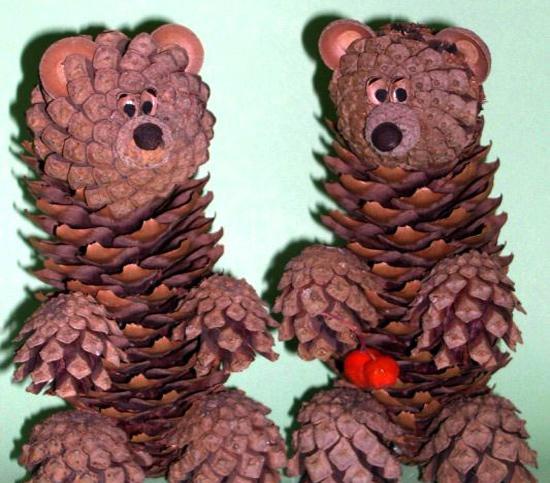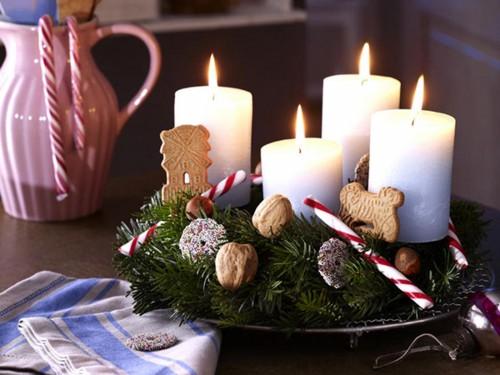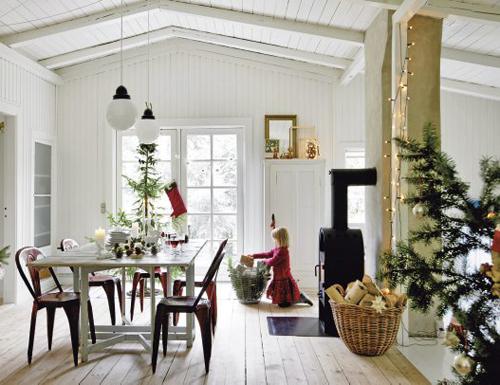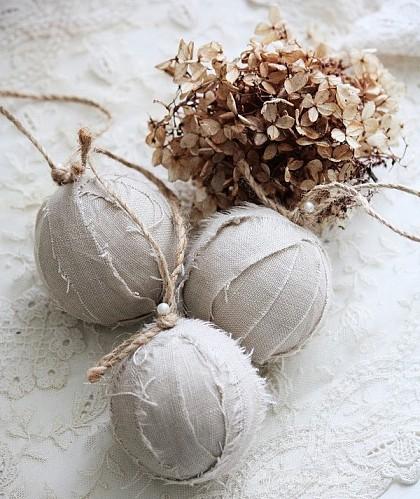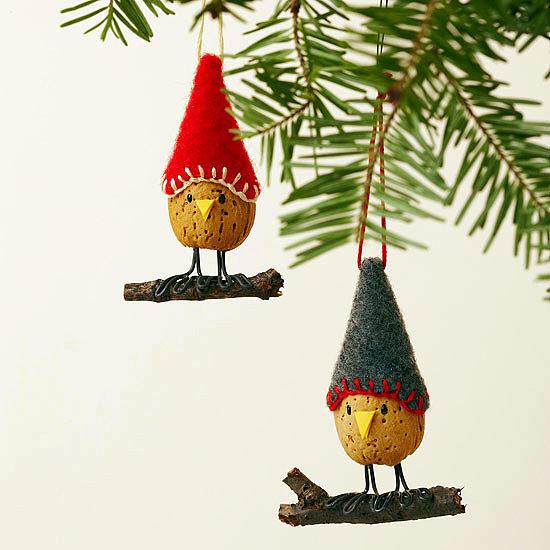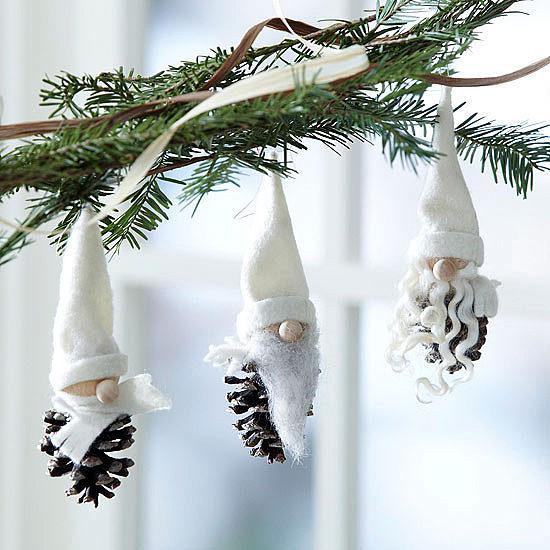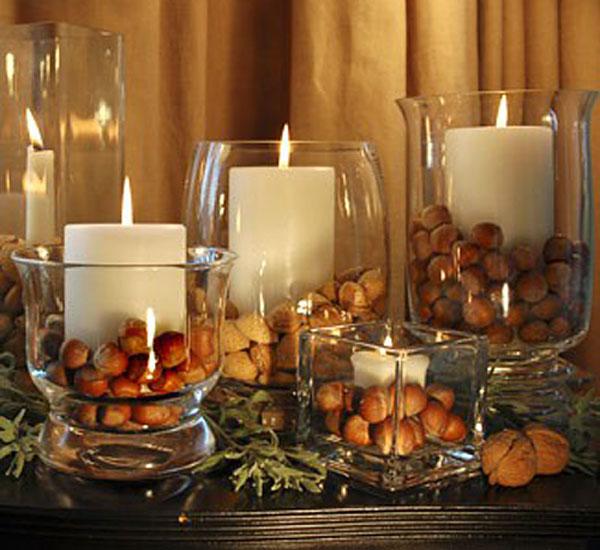 There are hundreds of reasons to recycle metal parts, old cookware, wires, tools for creating unique designs and decorating your office...
and enjoy free articles sent to your inbox