Room Decorating with Floral Wallpaper and Red Poppy Flower Designs

Decorating Ideas

Plants and Flowers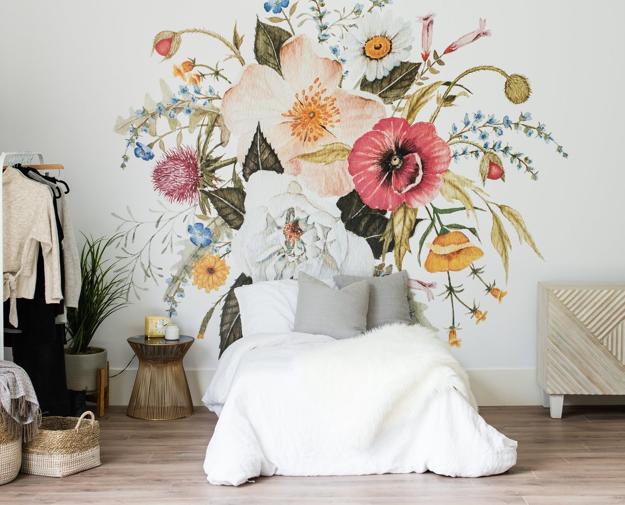 Gorgeous floral painting ideas, wall decoration
feng shui color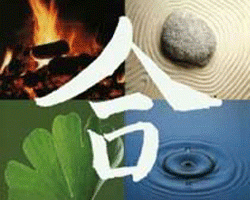 Red poppy bouquets, poppy flower patterns on wallpaper, and floral decor accessories associate with joy and pleasure. In many ancient cultures, a red poppy bouquet or a poppy flower pattern symbolizes fertility and happiness. Red poppy bouquets symbolize a woman's wish to have a large family with many children. Blooming poppy bouquets, paintings, photographs, and poppy flower wallpaper prints add elegant beauty. They represent feminine charm to modern room decorating ideas, creating attractive red accents with red floral patterns on wallpapers, curtains, cushions, dinnerware, etc.
The ancient Greeks believed that the red poppy bouquet was a special gift, and the god of sleep, Hypnos created the floral pattern. The hypnotic effect of the poppy flower was well-known in antiquity, and the red floral design, symbolizing youth, was used for clothing and room decorating ideas to attract physical and mental health.
Modern wall wallpapers patterns
Poppy bedding sets for floral bedroom decorating
Floral wallpaper designs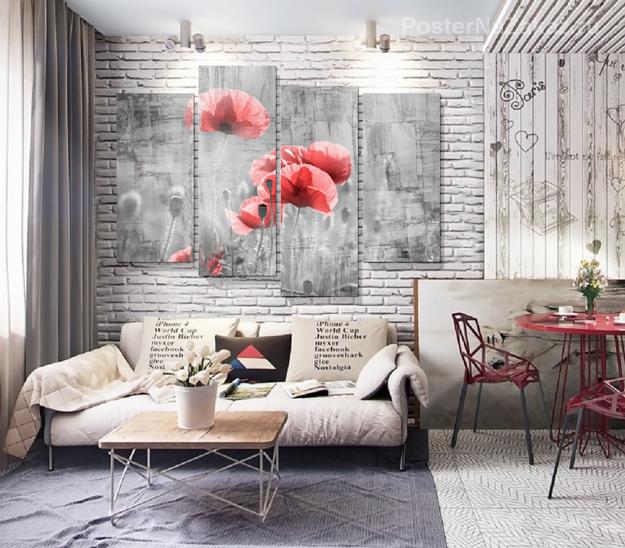 Modern red wallpaper patterns, mainly red and black wallpapers, visually reduce the size of rooms. Red flower patterns on wallpaper, including red poppy flower wallpaper designs, increase the size of the wall, creating stunning displays and offering impressive room decorating ideas. Red flower patterns on white-red wallpaper or red and black wallpaper are perfect for accentuation.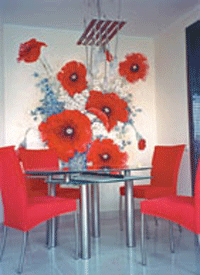 The red poppy wallpaper flower pattern is not the best choice for wall decorating in children's bedrooms and kitchens. Red wallpaper with a large flower pattern can be too dramatic for craft rooms and too stimulating for dining room decorating also. Red dinnerware with this floral pattern is better for creating a welcoming, warm, and bright dining room decorating.
Wall decorating, pink and purple poppy
Modern floral room decor trends, red poppies on walls
Designer fabrics and stylish floral wallpaper patterns
Red wallpaper and good Feng Shui tips
Generally, we should avoid red wallpapers in decorating rooms where people relax. However, red wallpaper with poppy flower designs is perfect for south-western wall decorating in bedrooms. According to the ancient Chinese Feng Shui home design guide, red floral wallpaper patterns improve love relationships.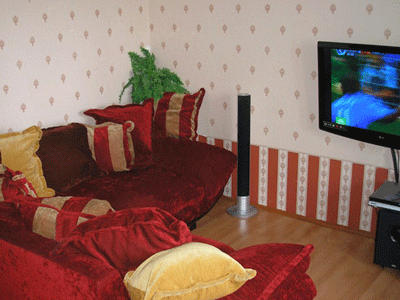 Red wallpaper patterns – modern poppy flower wallpaper or traditional tulip and rose floral wallpaper patterns – are perfect for living room decorating ideas. Red wallpaper designs demonstrate the wealth and status of the family. According to ancient beliefs, red attracts physical and mental health, including ancient Chinese Feng Shui home design philosophy.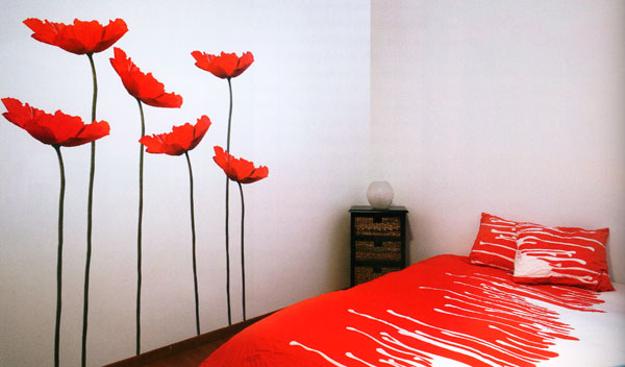 Room decorating with red wallpaper
Red wallpaper patterns with beautiful flowers, floral cushions, room curtains, and other room accessories with poppy flower patterns are attractive, feminine, and soft home decorating ideas that create inviting, cozy and pleasant rooms. How bright red wallpaper patterns should be, how large wallpaper details, or how many room accessories with floral designs to use in your room decorating depends on personal taste and the mood you need to create.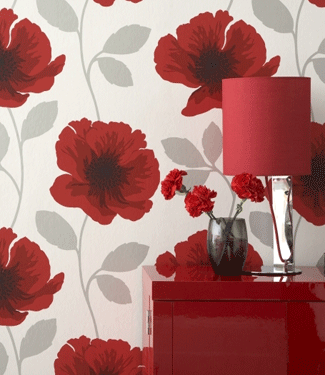 Red wallpaper designs or red and black wallpaper patterns awoke strong associations with consolation. Red room decor accessories and wallpaper are associated with strength and victory. Red-black wallpapers symbolize overcoming difficulties. Red wallpaper with a floral pattern brings the softness of beautiful flowers into the room decor. Wallpaper floral pattern offers pleasure and rest, balancing dynamic room decorating ideas with bright red wallpaper patterns.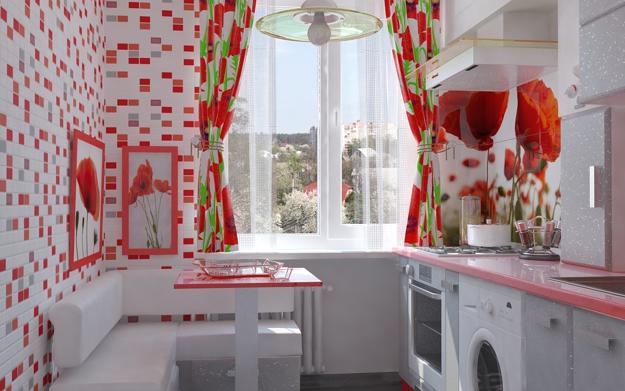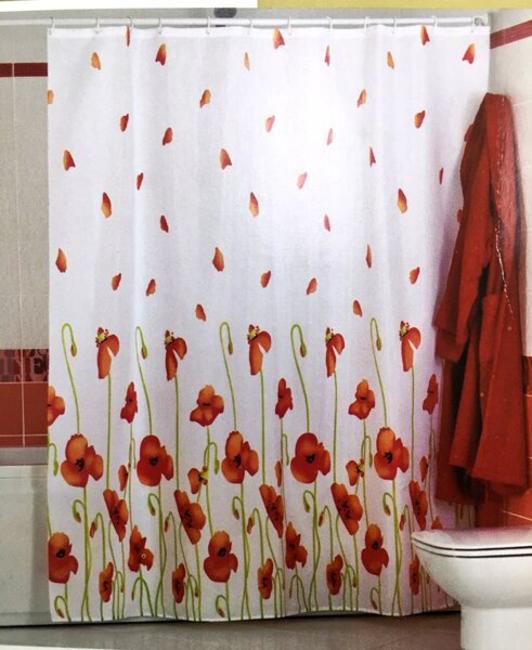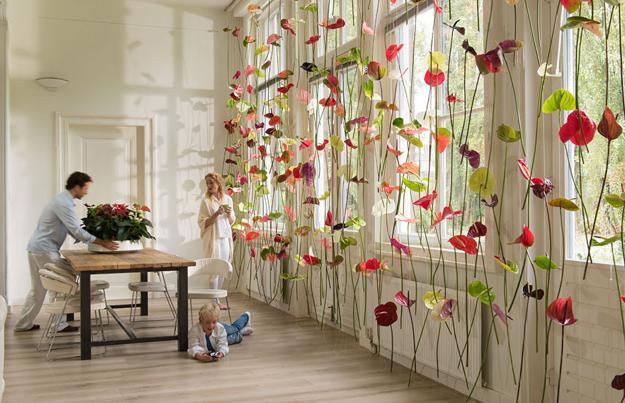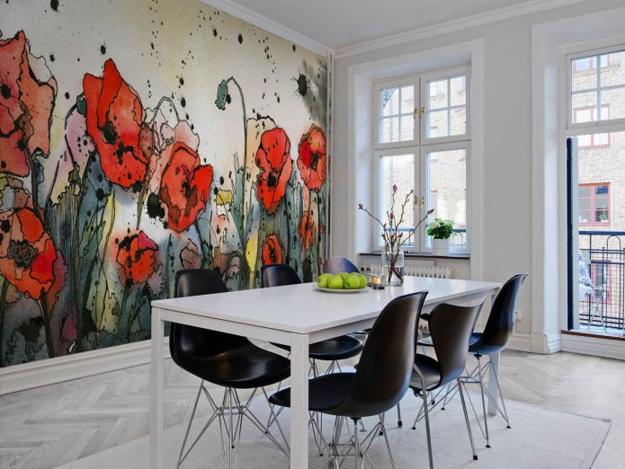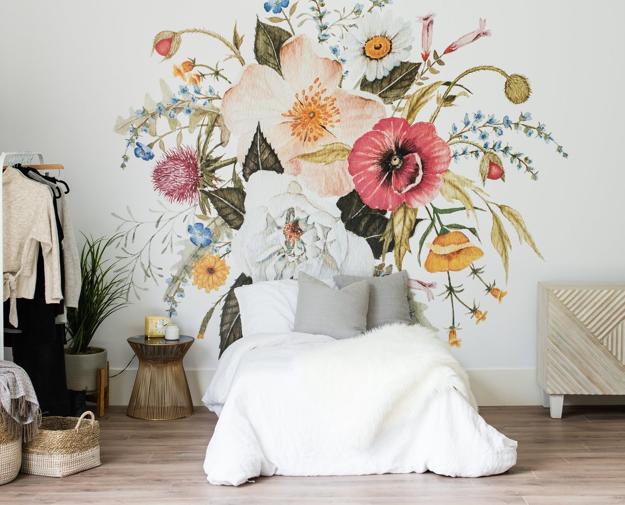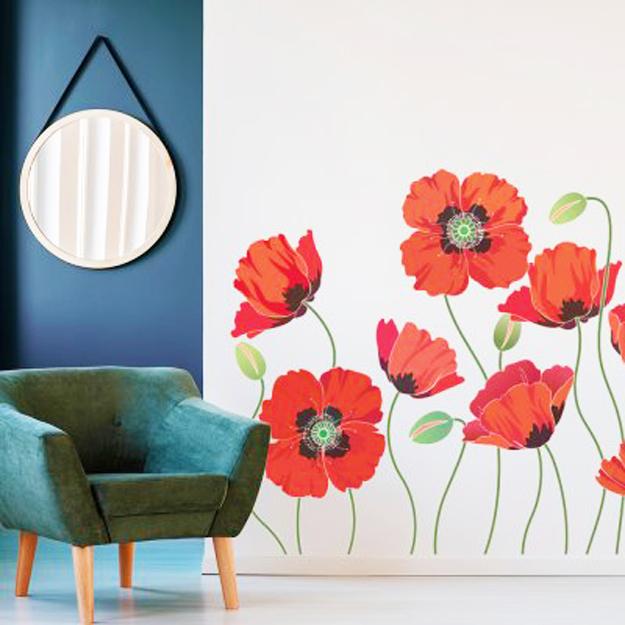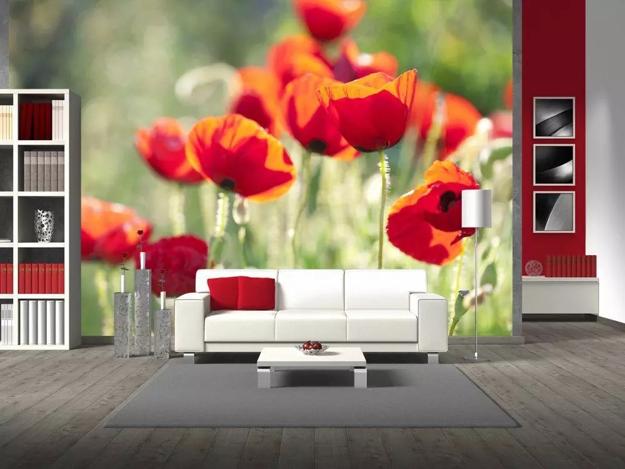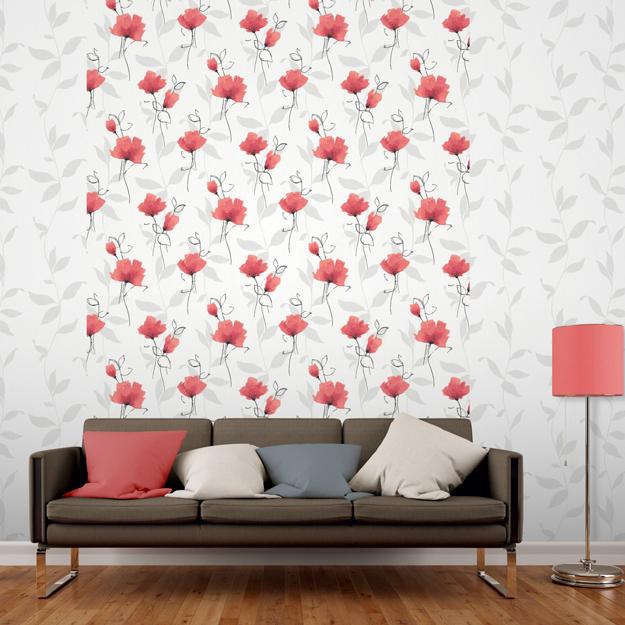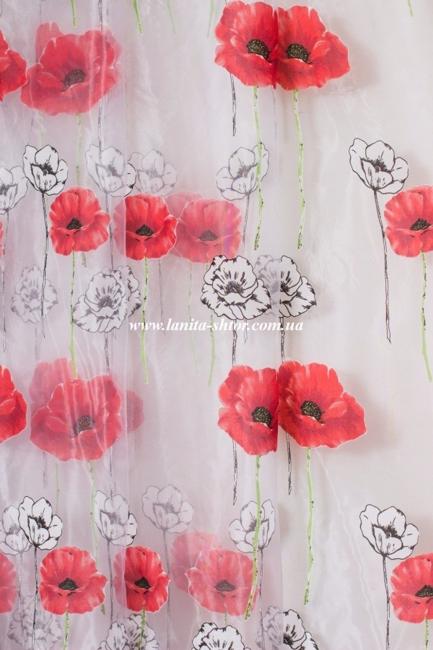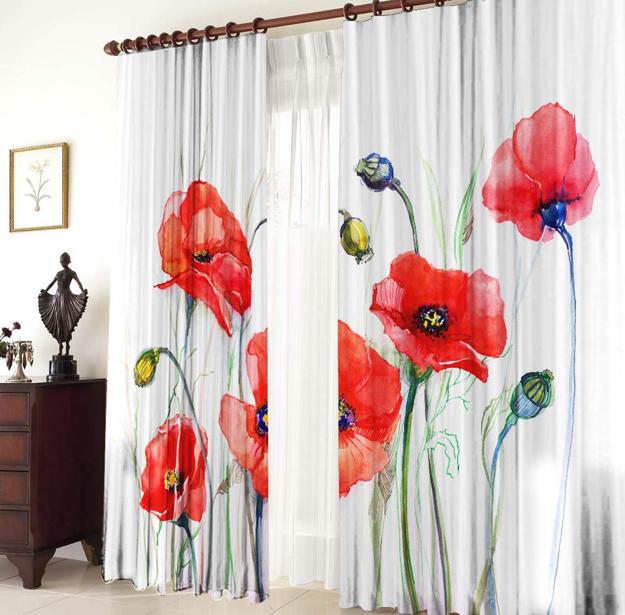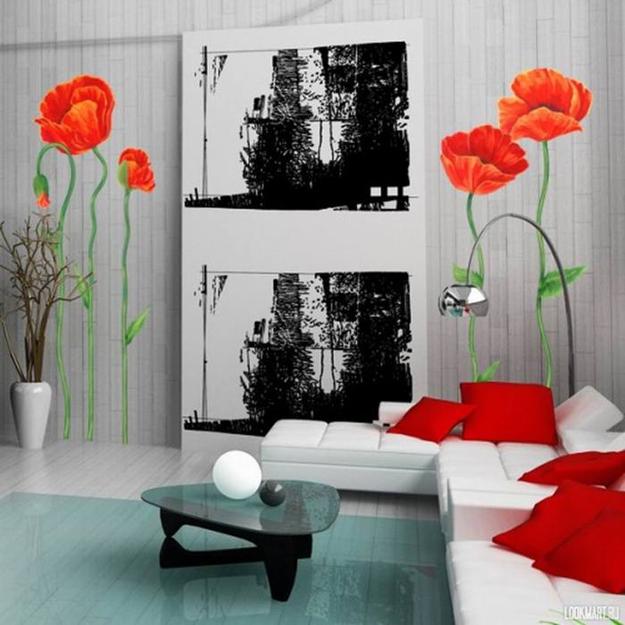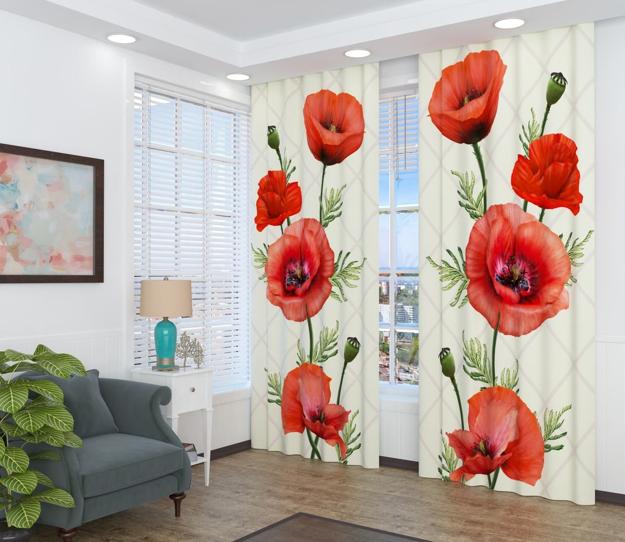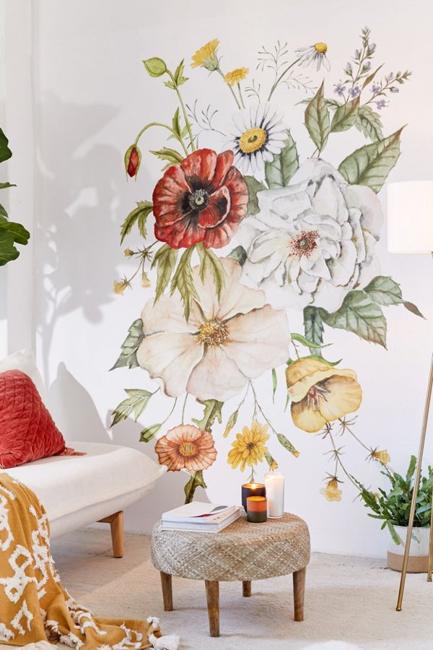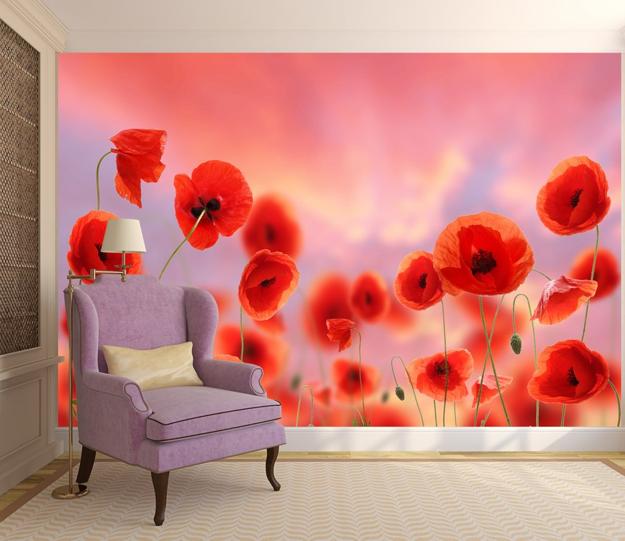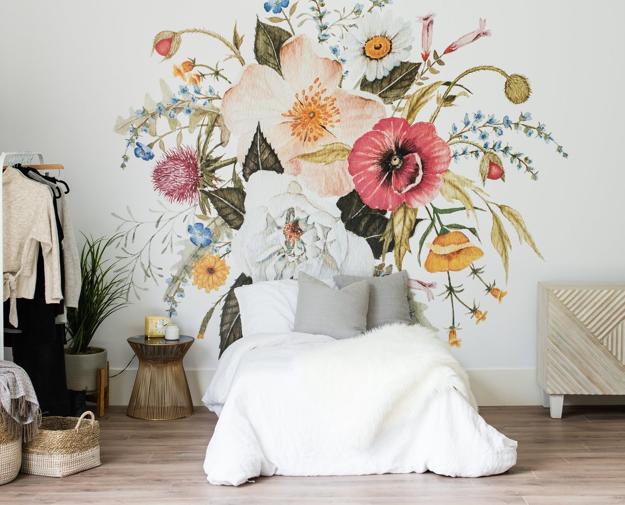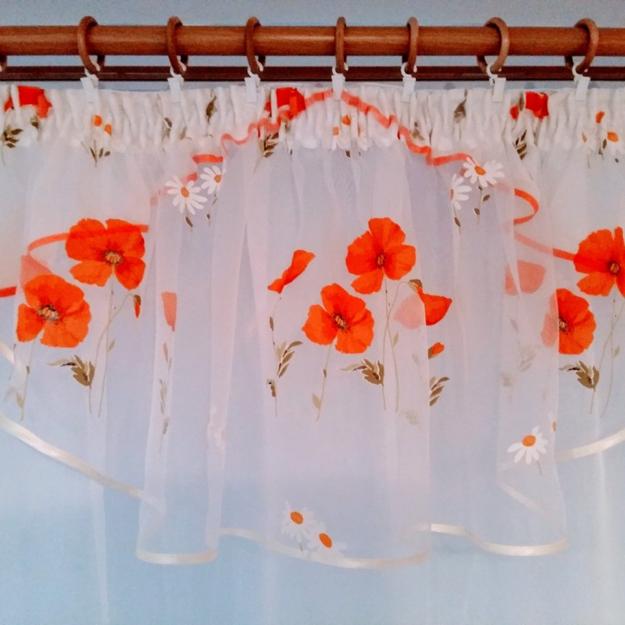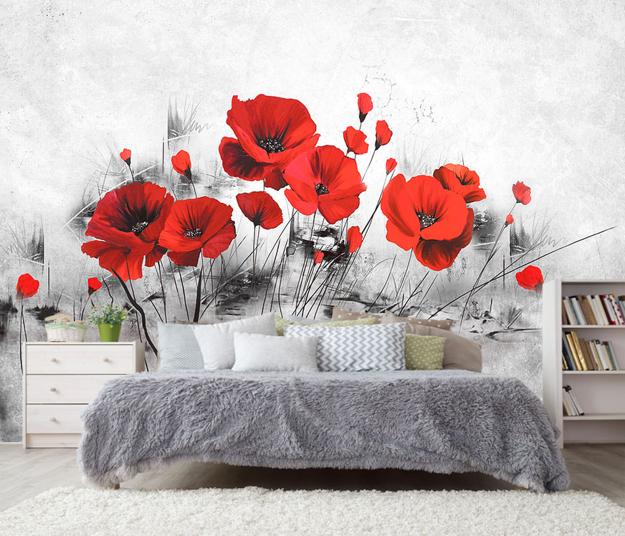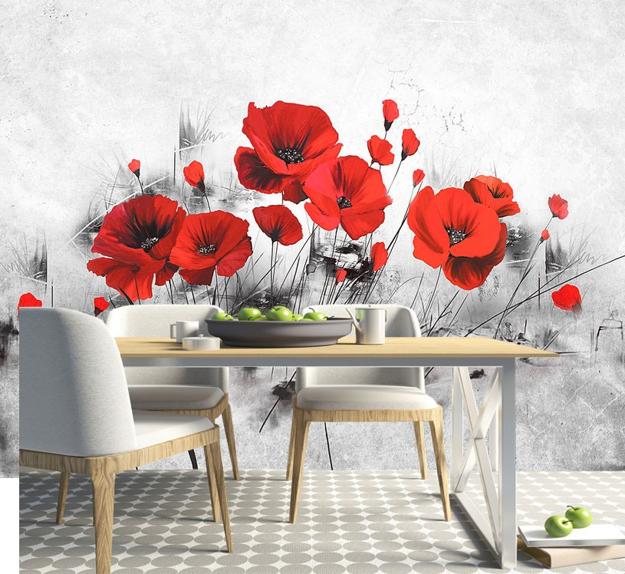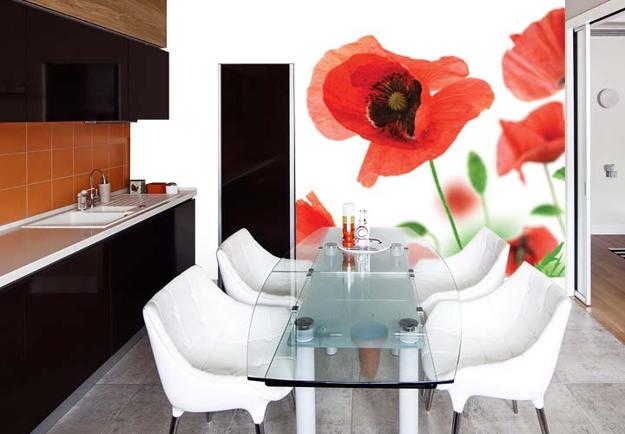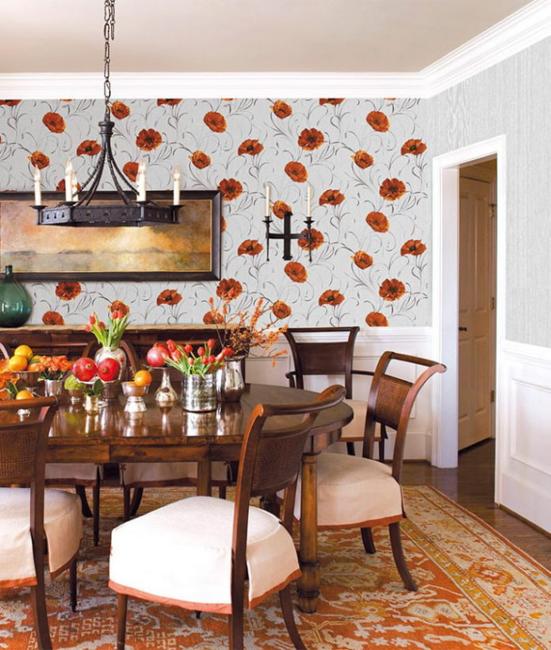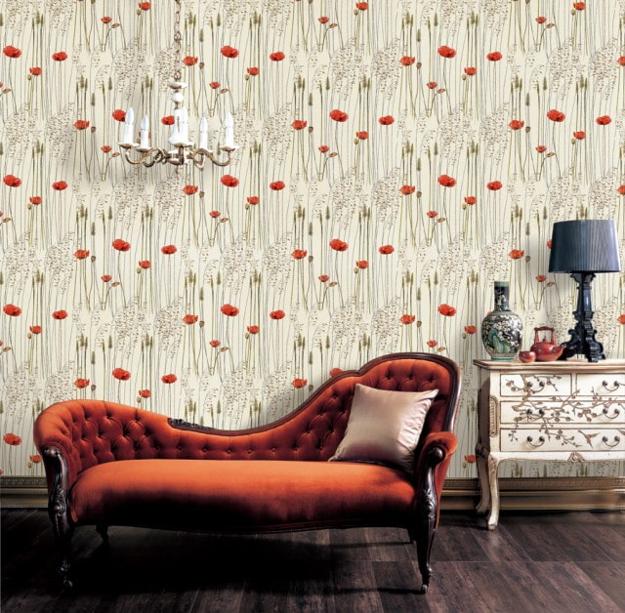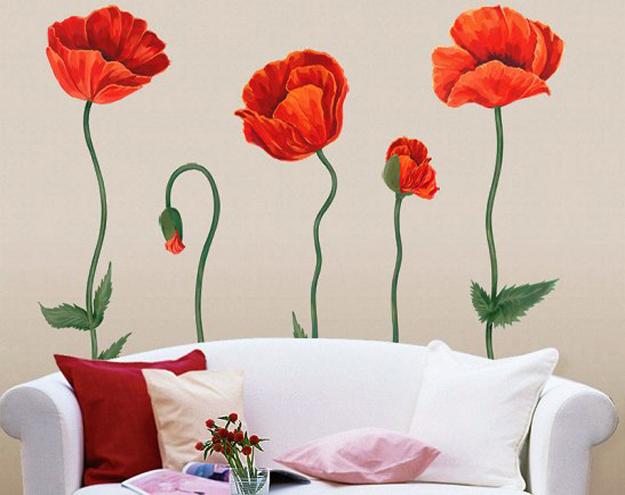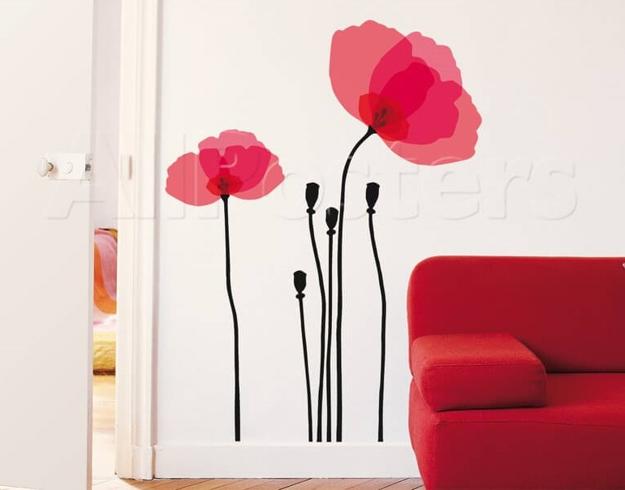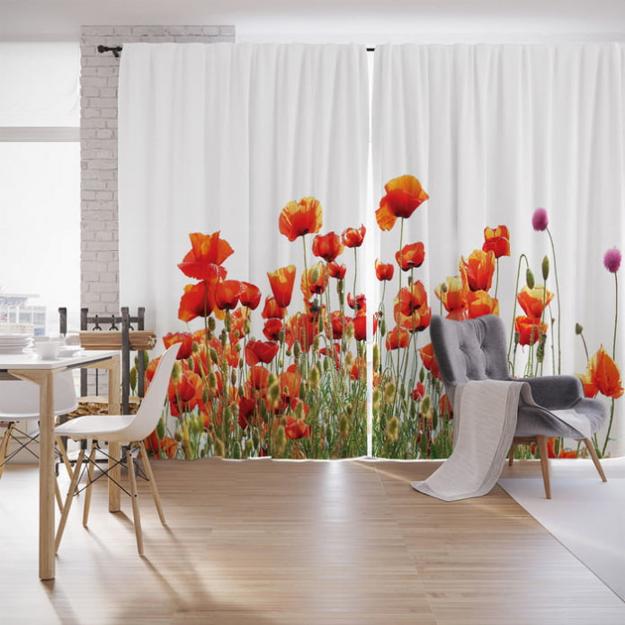 More from modern wallpaper

Waterproof wallpaper designs are a bright, innovative, and functional solution for modern bathrooms. Beautiful wallpaper patterns can decorate all walls, including...
and enjoy free articles sent to your inbox