Modern Wallpaper Designs, Waterproof Ideas for Bathroom Wall Decoration

Bathroom Ideas

Interior Design Ideas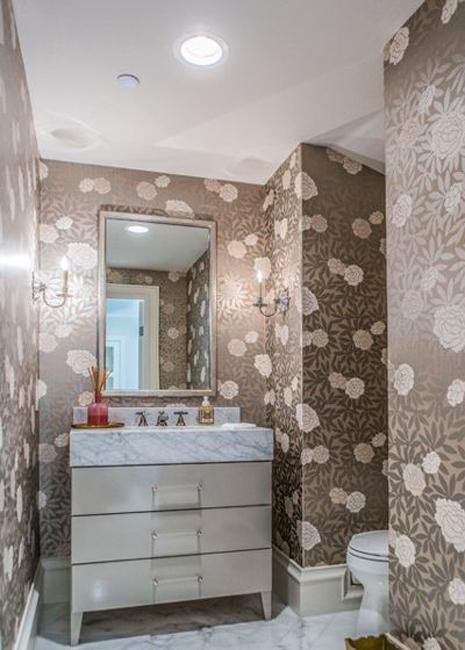 Small bathroom design in neutral colors, waterproof wallpaper for wall decorating
bathroom decorating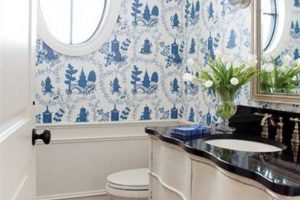 Waterproof wallpaper designs are a bright, innovative, and functional solution for modern bathrooms. Beautiful wallpaper patterns can decorate all walls, including showers. These waterproof wall coverings feel and look like wallpapers. The new wallpaper designs come in various colors and feature numerous favorite decoration patterns to support the bathroom decorating themes.  Bathroom wall design with a trendy pattern in bright, contrasting colors is one of the latest trends in decorating home interiors. Modern ideas influence bathroom wallpaper designs and bring the elements of the maximalist style into room decorating.
Bathroom wallpaper designs are the ideal solutions for creating smooth and beautiful walls. Instead of tiles with their geometric lines, the modern wallpaper designs, that feature waterproof texture, allow decorating the walls with soft and curvy patterns of the ordinary wallpaper. The patterns can be traditional, geometric or irregular and abstract. Wallpaper textures feel warm and cozy. No grout means less cleaning which is another plus of waterproof wallpaper designs. Beautiful wallpapers customize and beautify small spaces like nothing else blending personalized ideas with attractive styles which reflect the latest trends in decorating bathroom walls.
Modern bathroom colors, accents define the latest design trends
Modern wallpaper designs and colors adding stylish patterns to empty walls
Beautiful wallpaper patterns and room colors for modern interiors
Bathroom wall decorating with beautiful wallpapers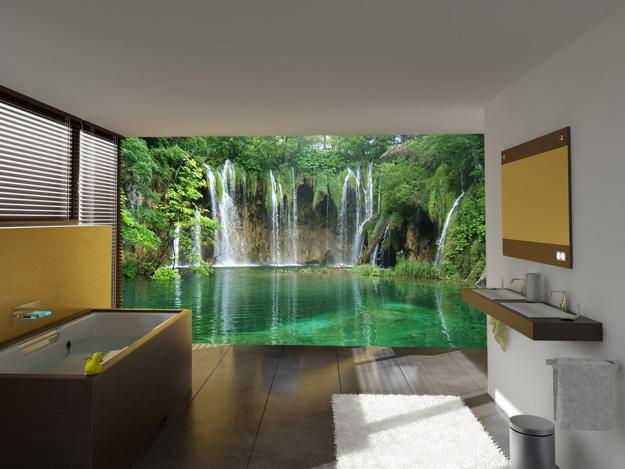 Gorgeous black and white or gray and white decorating patterns, bright flower designs or 3d wallpapers offer a wide range of ideas for creating modern wall designs in bathrooms. Shower designs accentuated by waterproof wall coverings look bespoke and work for functional and stylish homes. An accent wall or shower wall decorating with a waterproof wallpaper give a nice touch of color to large and small bathroom designs. Contemporary waterproof wall coverings are practical and attractive ideas for refreshing bathrooms.
Modern wall decorating ideas, creative wallpaper designs
Black color, modern wall decorating in teenage bedrooms
Wall decorating with pink and purple floral designs
Waterproof wallpaper designs are a bit expensive, but they are worth the money. They are ideal for decorating bear walls without tiles, as it is challenging to prepare tiled surfaces for decorating with wallpapers. The beautiful decoration patterns and 3d designs created by using the digital printing technology are true temptations for modern bathroom remodeling. The new wallpaper designs can mimic any texture or patterns, from mosaic tiles and photography images to traditional floral designs or geometric patterns. The manufactures started to bring numerous elegant and spectacular waterproof wallpaper designs that can make a statement while creating beautiful walls and emphasizing unique character of large and small bathrooms.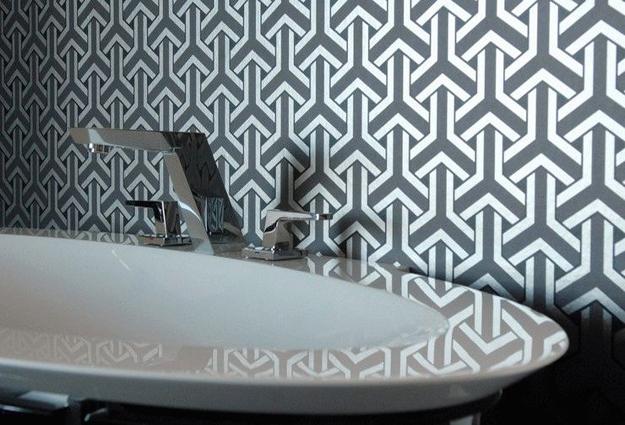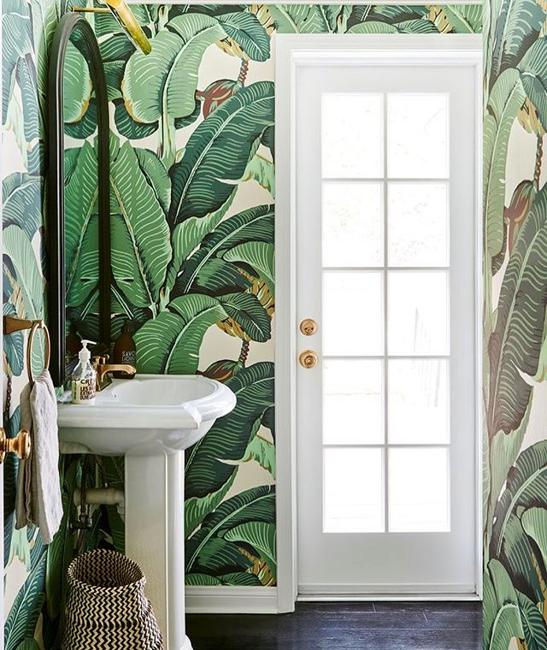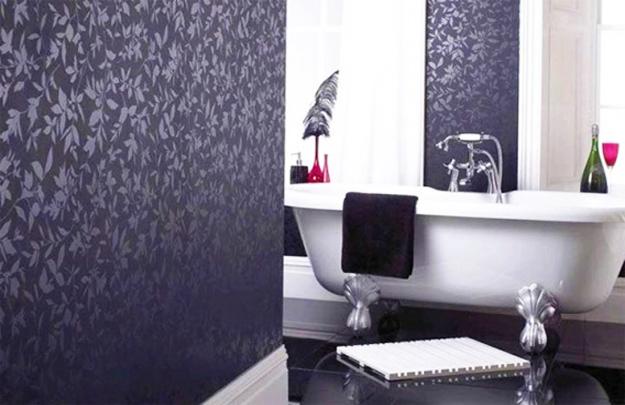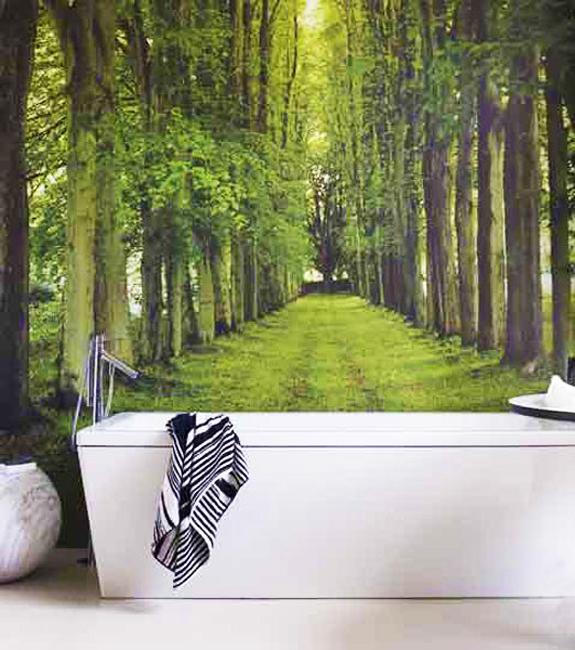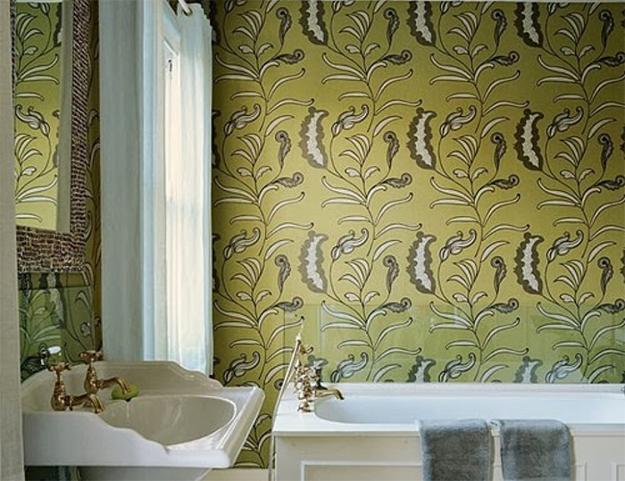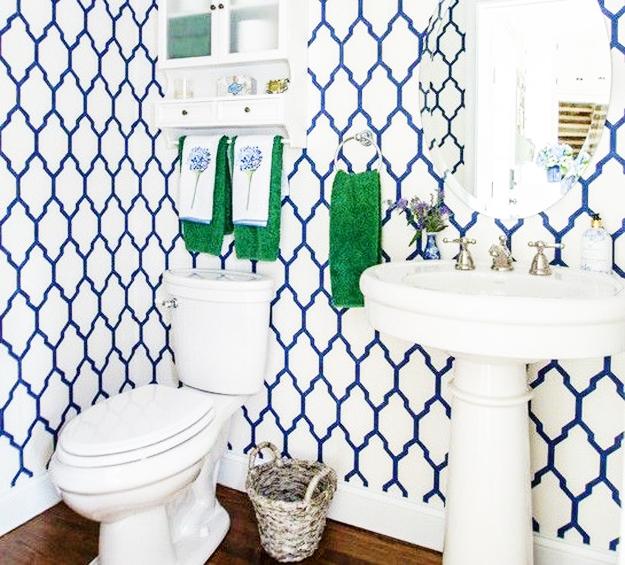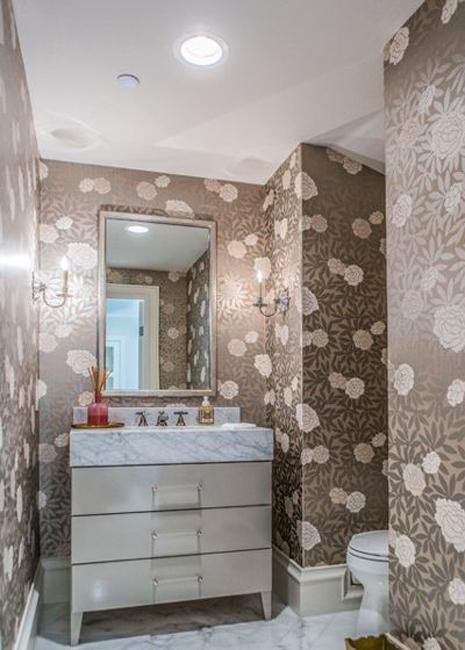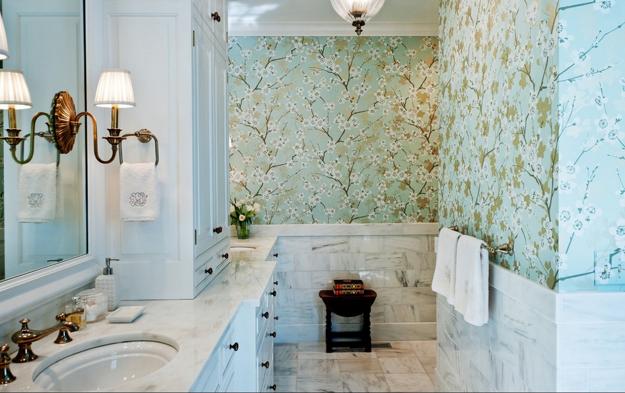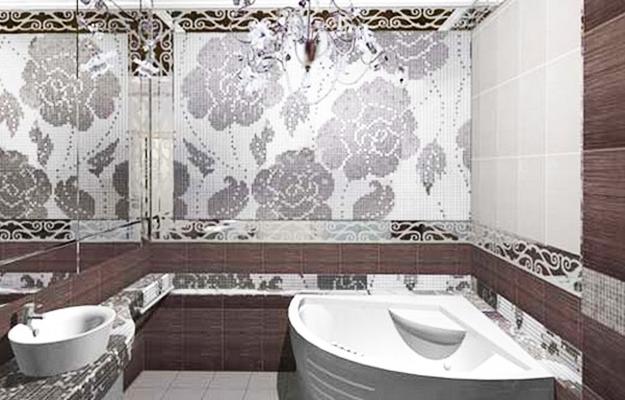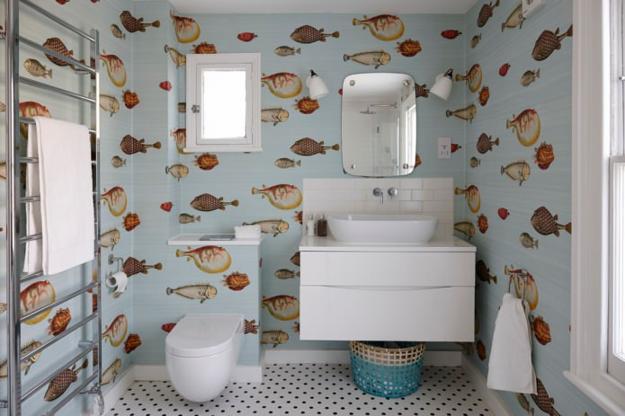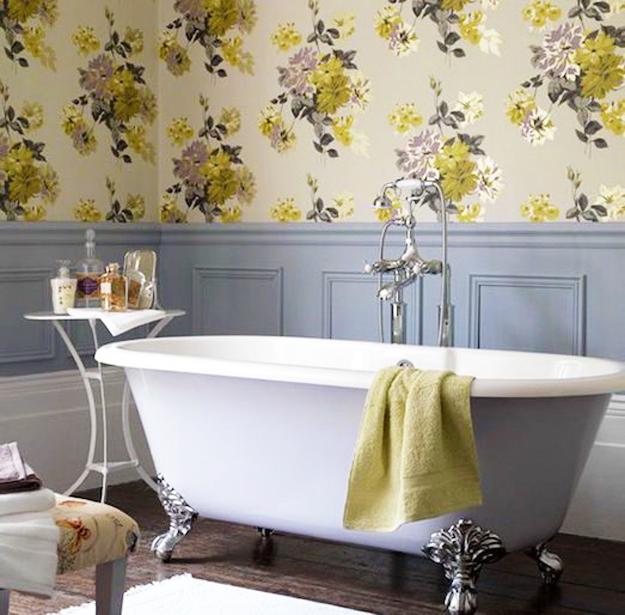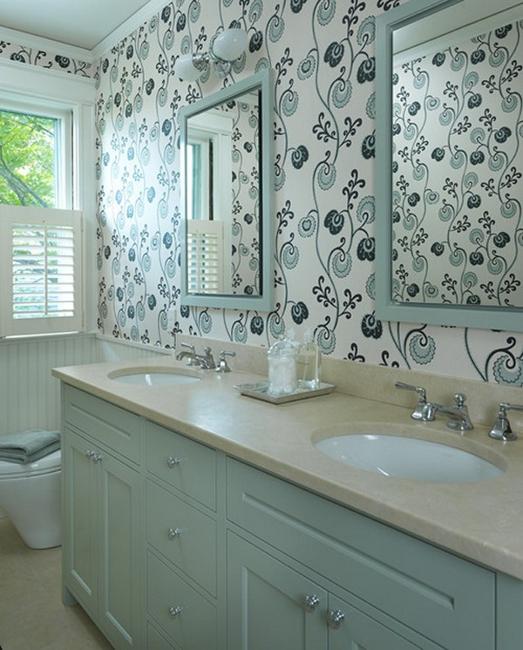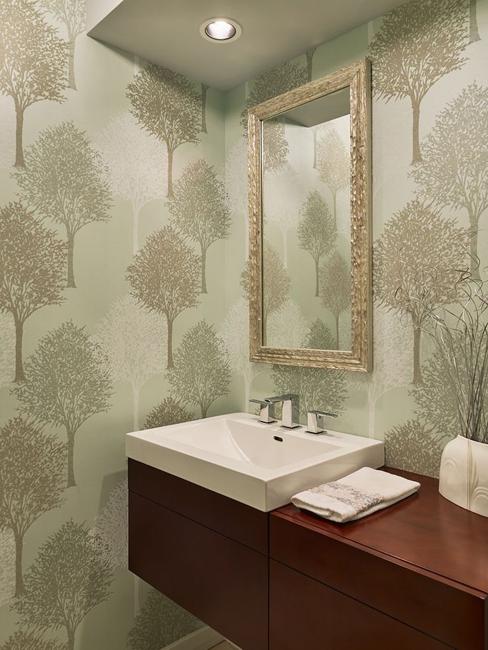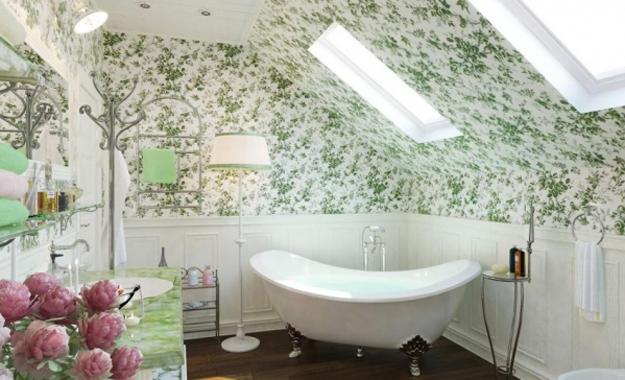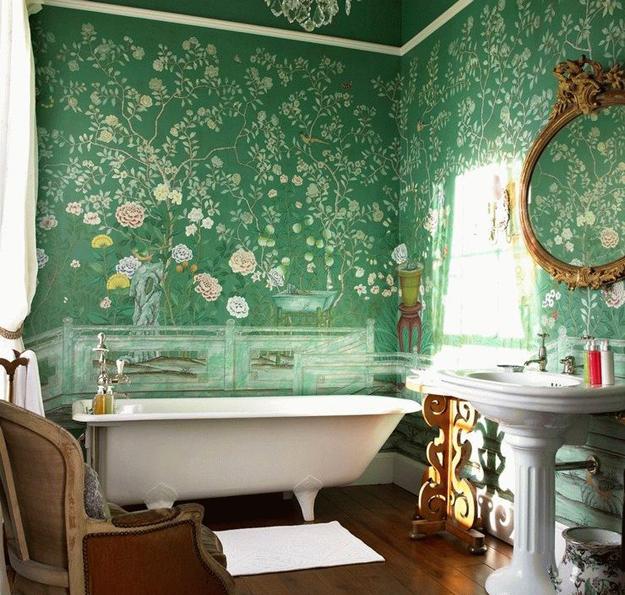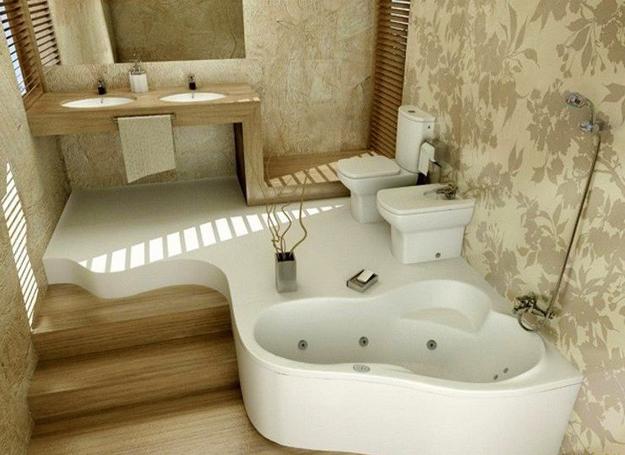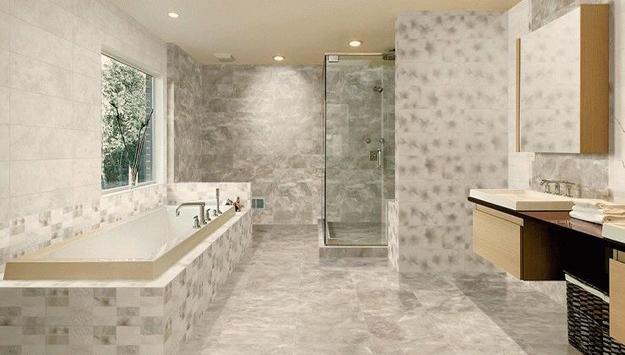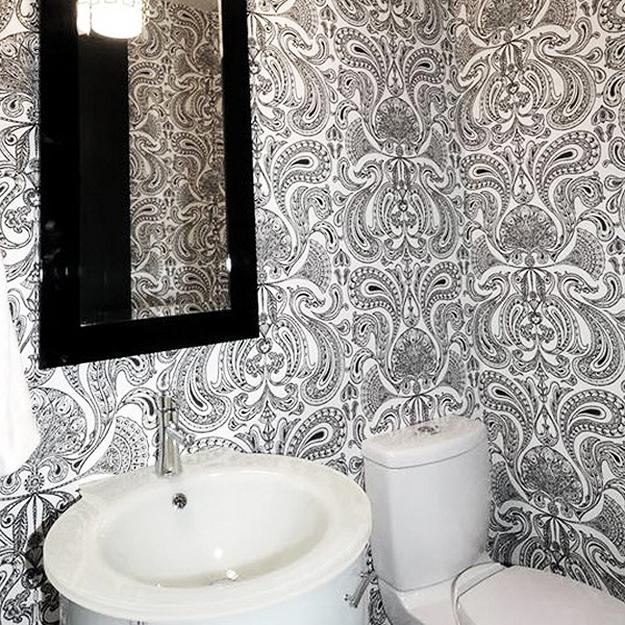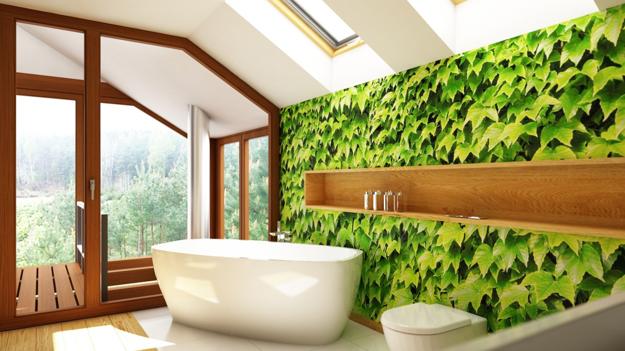 Here are great ideas for kids toys storage and wall decoration with small cars that everyone would love. DIY organizers, like...
and enjoy free articles sent to your inbox