Wall Decorating, Pink and Purple Poppy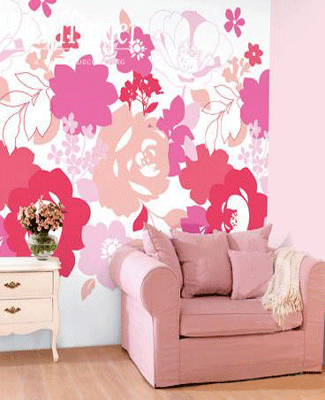 Modern wallpaper designs with red-pink-purple poppy flower images, beautiful flowers wallpaper, living room decorating ideas, modern wallpaper designs
wall color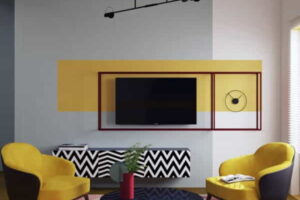 Walls are largest surfaces in a room. Modern wall decoration ideas with stylish pink and purple poppies attract the attention, set the theme and the tone for the entire room decorating ideas. Modern pink and purple colors of beautiful flowers create attractive wall decoration ideas, that define the room design theme and mood.
Red, pink and purple are modern room decorating colors. Pink and purple room accessories, furniture and  beautiful flowers on the wall add modern room decorating colors to neutral room design. Neutral wall decorating ideas create pleasant calming background for stylish pink and purple flower art on an empty wall.
Also stylish  pink or purple room decorating accessories and modern red-pink-purple flower art on an empty wall can create the focal point of attractive room decor. Red, pink or purple beautiful flowers define the room decorating colors and soft room decorating ideas to support floral room decor theme. The furniture, room decor accessories and decorating fabrics should match pink or purple poppies and be arranged around the flower art work on the wall. (Look at decorating empty walls with clutter ideas.)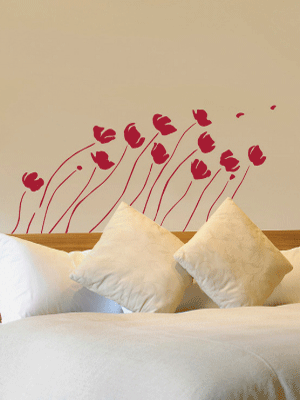 Pink or purple poppy flower art work on the wall feels tender and inviting. Pink or purple poppy flower is the symbol of beauty, undying youth and feminine charm. Ancient Greeks believed that these beautiful flowers were created by the God of sleep. Pink or purple poppy flower wall decorating ideas look soft and create relaxing room decor. (Read about edible flowers table decoration.)
Poppy flower room decorating ideas look elegant and gentle. Wall decorating ideas and room decor theme that incorporate stylish beautiful flowers images are very popular. Red, golden, white, black, pink or purple floral art, especially rose and poppy images, are modern room decorating trends in 2010-2011.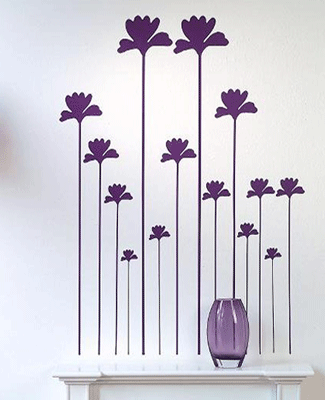 These beautiful flowers prints decorate stylish clothing and curtains. Bright blooming golden and red poppies offer modern floral bedroom decorating theme with poppy bedding. Beautiful flowers decorate upholstery fabrics and ceramic tiles. Delicate poppy floral pattern for red and white  dinnerware design, poppy flower inspired modern room decor accessories and decorating ideas are stylish choices for creating attractive welcoming homes.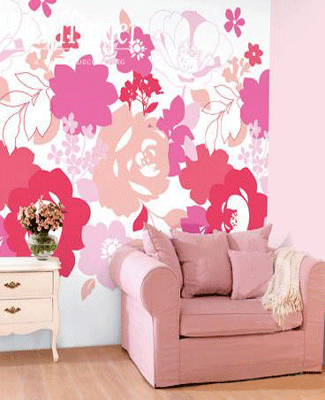 Recommended:
Red poppy painting with crystals
Modern floral room decor trends, red poppies on walls
Wall wallpapers, patterns modern curve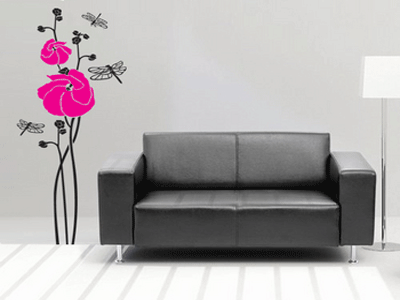 More from decorating with flowers

Fabulous designs take modern food decoration ideas to the next level blending innovative concepts with traditions and exploring new ways to...
and enjoy free articles sent to your inbox