Corkers Robots Inspiring Fun Craft Ideas for Recycling Wine Bottle Corks

Clutter or Treasure

Decorating Ideas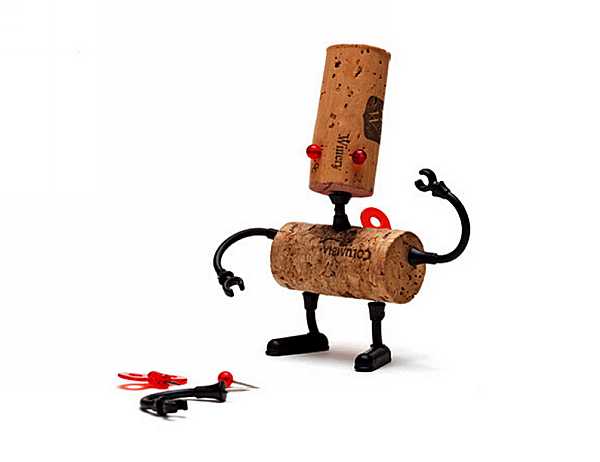 VALENTINES DAY IDEAS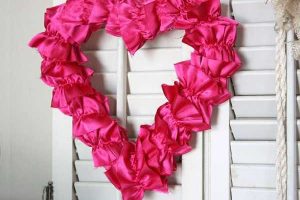 Creative craft ideas for recycling wine bottle corks stretch the fun. Collecting used wine bottle corks and recycling them for pretty handmade table decorations allow to add personalized accents to your next party table decor and show your creativity. Making funny characters of wine bottle corks are an excellent idea for those who are not drinking wine at your party table.
These cute Corkers Robots made with wine bottle corks and a few plastic parts are designed by Reddish Studio, www.reddishstudio.com/ that offers different sets of plastic arms and legs for creating robot-like characters. The plastic parts can be combined in various combinations, creating four robots Luke, Willy, Yuri and Bella, or customized characters as you wish.
Each robot has personality and makes an interesting, amusing and unusual table decoration to talk about. The whole collection of Corkers Robots is expected to cost $30, and a set of parts for creating one robot will cost about $8.
Robots made of bottle corks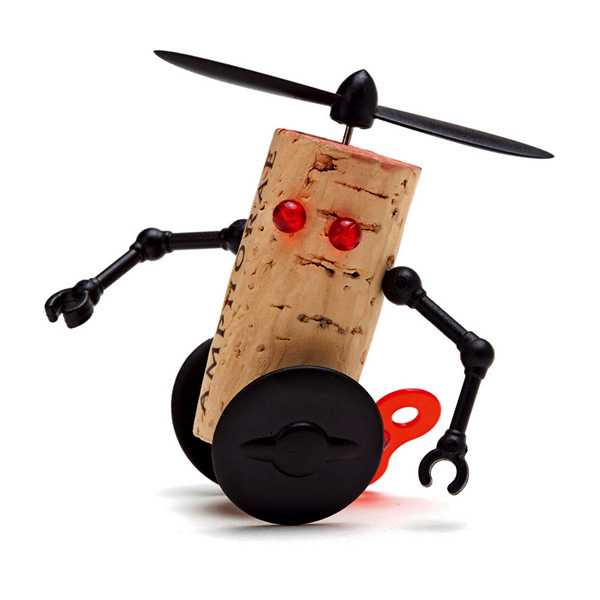 Also there are funny Corkers sets for creating little animals, birds and weird creatures that are available for sale now. 6 creative wine bottle corks that inspire craft ideas
Recycling ideas for used wine bottle corks
20 creative ideas for interior decorating with wine bottle corks
Recycling used wine bottle corks for hot pot coasters, green ideas for crafts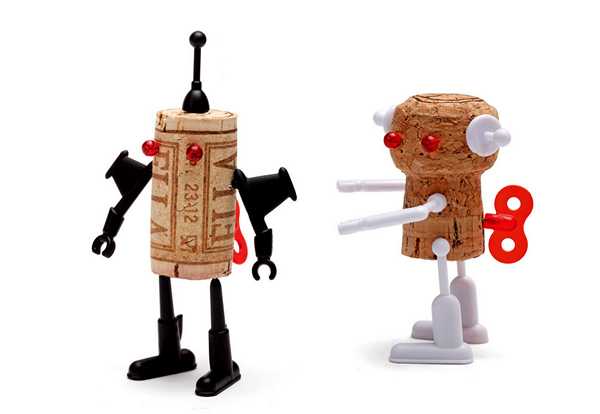 Recycling is a creative, Green, modern way to create something new, exciting, original, stylish for your home interiors. Do-It-Yourself projects are...