20 Unique Outdoor Swimming Pool Design Ideas, Inspiring Water Features

Decorating Ideas

Outdoor Living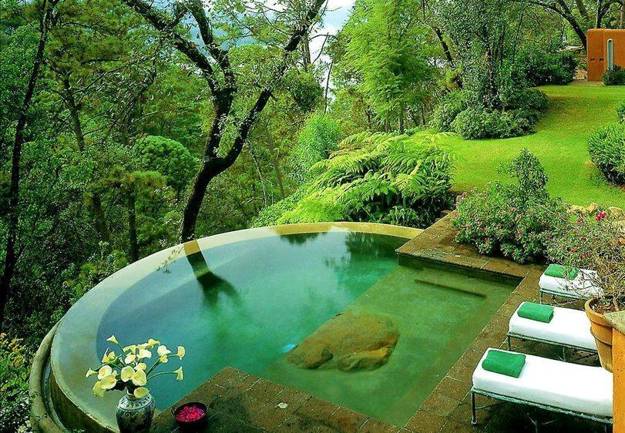 patio ideas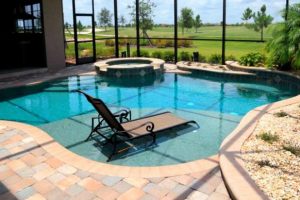 Everyone wants a unique outdoor swimming pool. Creative design ideas, beautiful materials, interesting shapes, unique details and attractive pool lights help personalize swimming pool designs, creating gorgeous water features that highlight yard landscaping. Lushome collection of modern and functional, attractive and inspiring swimming pool design ideas in various shapes and sizes can help to find the best way to personalize your backyard design with an unusual and beautiful water feature.
A swimming pool design should be space saving or at least space efficient. Most people build a swimming pool for relaxing in it and playing games. Curvy lines are the best for recreational swimming pool design. Square shaped pools are also very functional and allow to swim and play in the water, but square pools are less interesting. You can add pool lights, a hot tub, creative staircases and built-in seats or decorate your simple swimming pool with contemporary and stylish materials to make it looks more beautiful and unique.
Creative pool design ideas that allow interesting shapes and multiple sections are the most spectacular options. A shallow seating area and an area for playing in, attractive stairs and seats design beautiful swimming pools to relax, play or swim. A separate Jacuzzi area built into the design improves the functionality and the entire look of a swimming pool area.
Spectacular swimming pool design ideas offering freedom in water features and backyard designs
Interesting swimming pool design ideas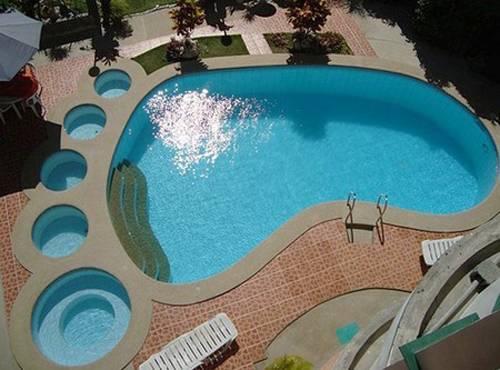 The shape and depth of a swimming pool is an important consideration from a safety point of view and functionality. The patio area around your pool and between different zones should have not slippery surface for safe walking with wet feet. Pool lights are a great addition to the design which helps create the safe place and beautiful centerpiece for your backyard at night.
A swimming pool design that is functional, safe, comfortable and look good is a true decoration and a wonderful water feature that beautify yard landscaping and increase home values. Interesting and unusual shapes, contemporary and traditional materials, lighting design and attractive patio ideas add to the aesthetics and improve appeals of outdoor swimming pools.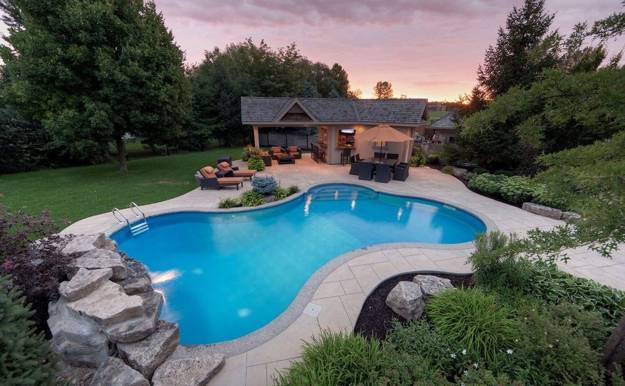 Your swimming pool design can feature new attractive material, unique details and additional water features, like a waterfall or fountain. All swimming pools benefit from cosmetic touches and interesting design ideas, such as unusual shapes, eye-catching decoration patterns on the tiling and color.  Every detail of your swimming pool design adds to its appeal and helps bring originality and style into yard landscaping.
Amazing swimming pool in Utah, outdoor living at its finest
20 creative swimming pool design ideas offering great inspirations
A nice swimming pool makes modern homes look like holiday villas and resorts spas. Unusual and unique swimming pool design ideas add a fine touch to yard landscaping and outdoor living spaces.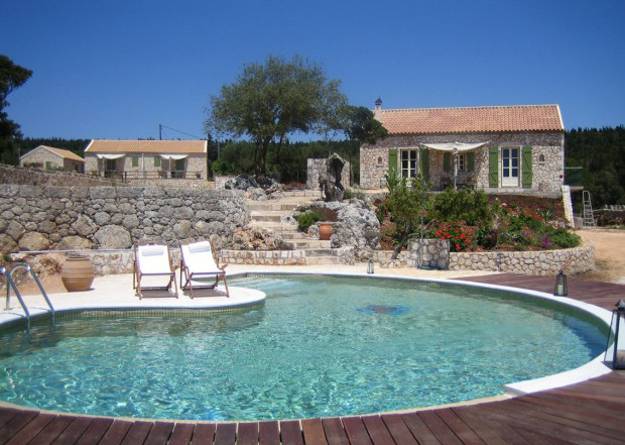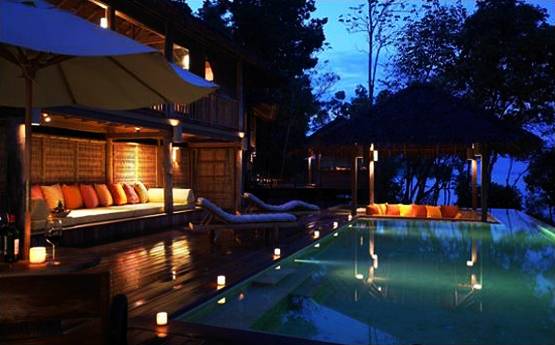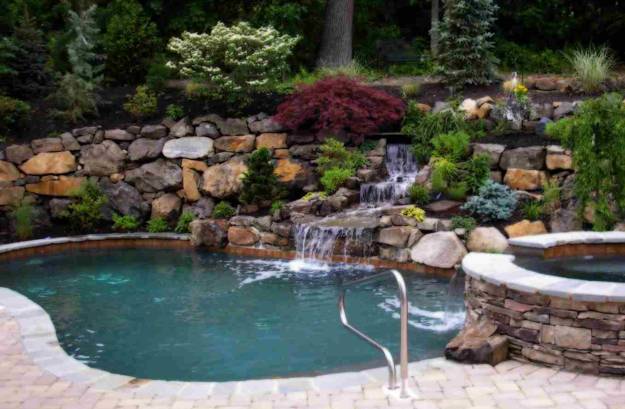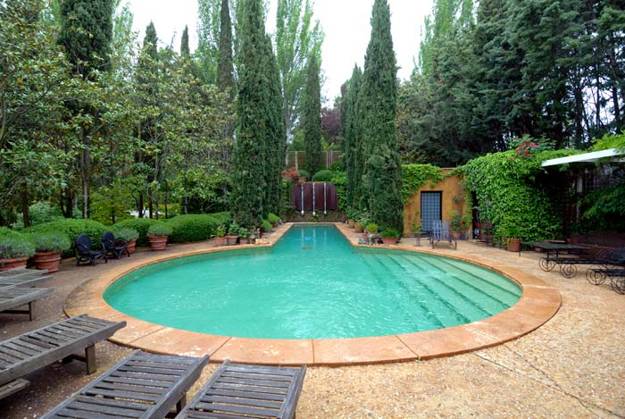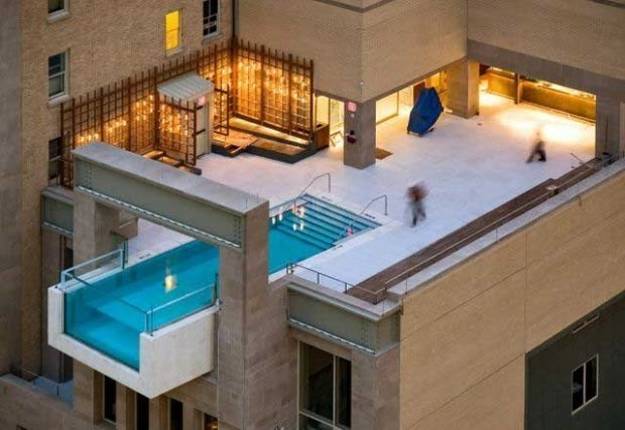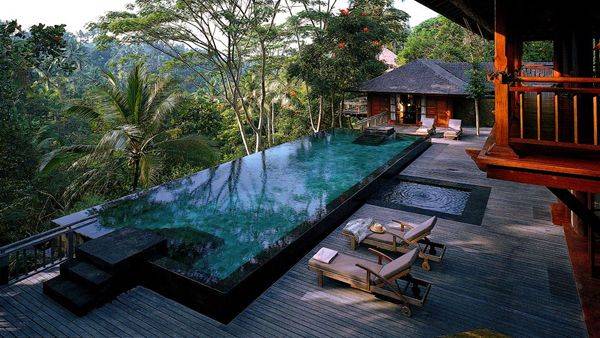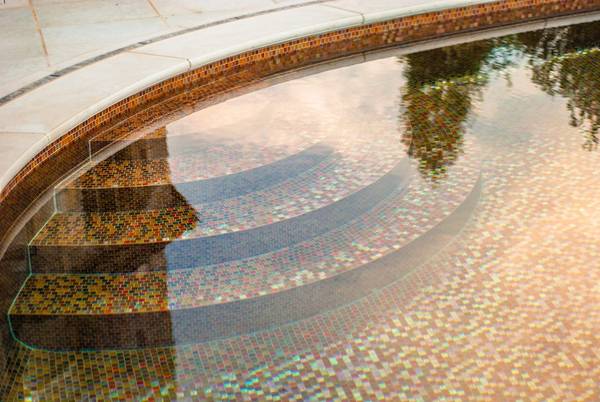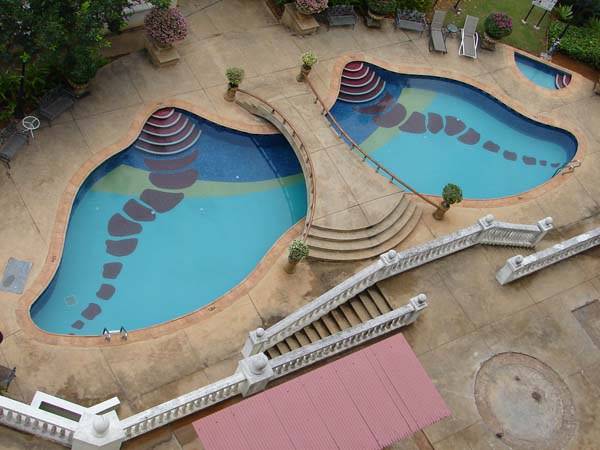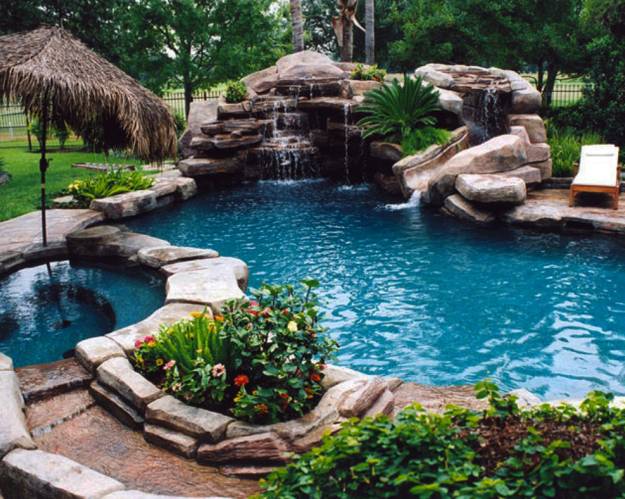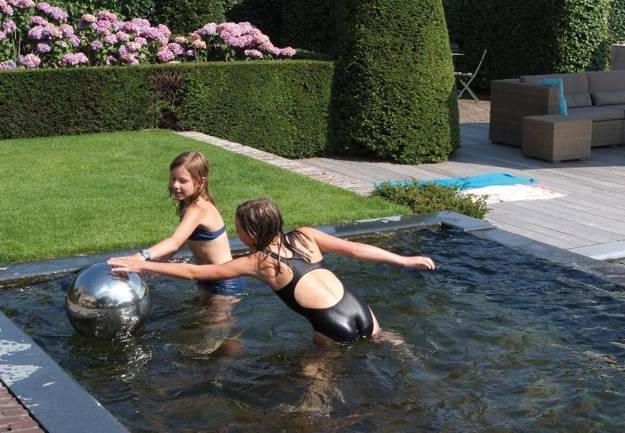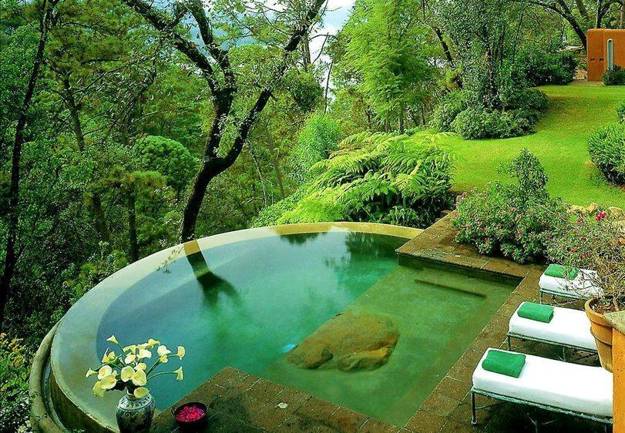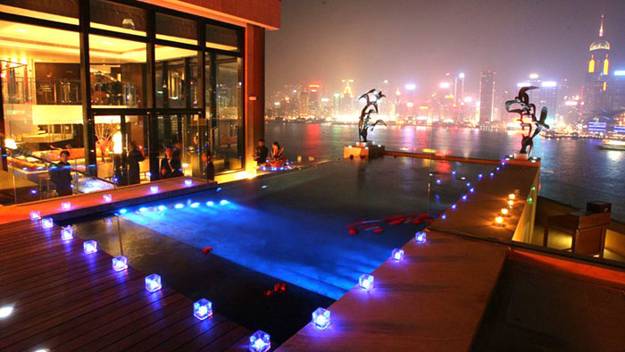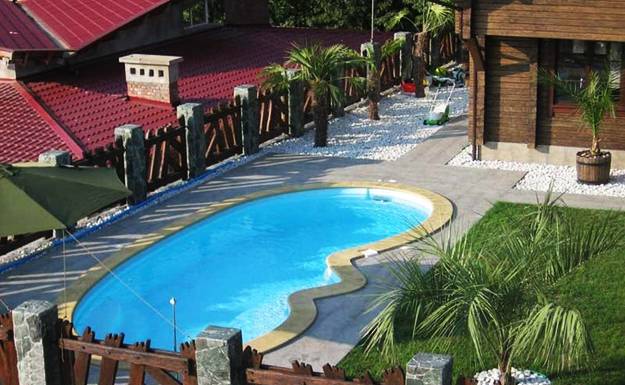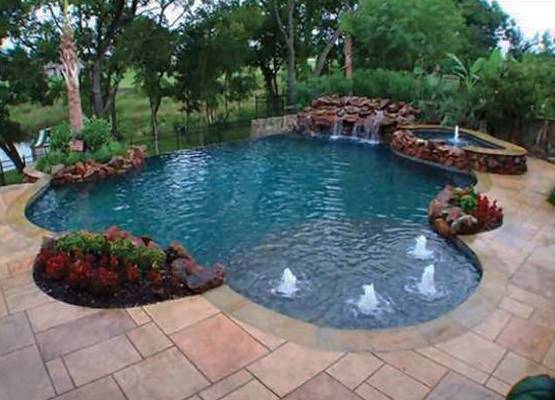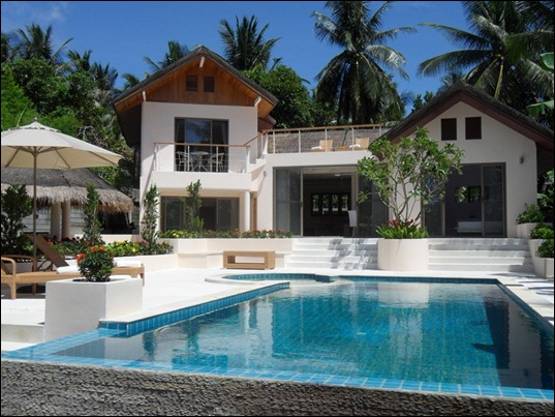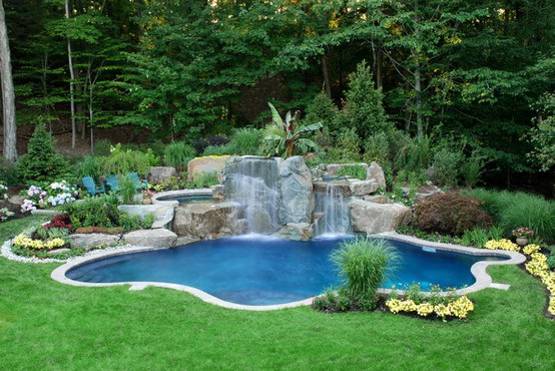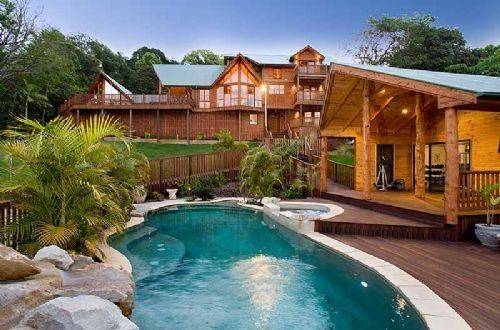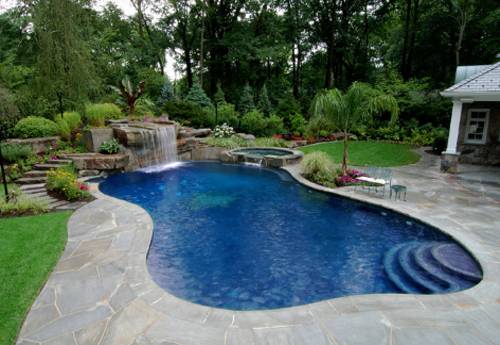 More from backyard designs

Outdoor rooms with fireplaces are a beautiful trend in creating comfortable outdoor living spaces that stretch home interiors, make houses feel...
and enjoy free articles sent to your inbox