Outdoor Living Spaces with Fireplaces, Modern Ideas, Backyard Design Tips

Decorating Ideas

Outdoor Living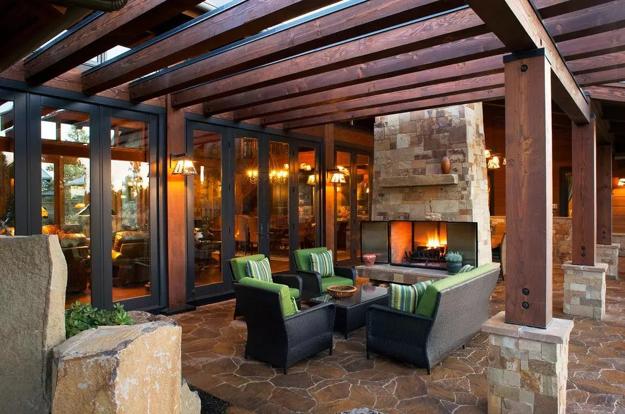 Stone patio and fireplace design
fireplaces and heaters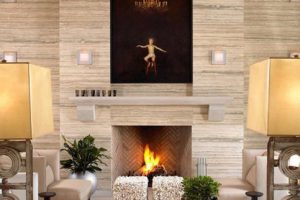 Outdoor rooms with fireplaces are a beautiful trend in creating comfortable outdoor living spaces that stretch home interiors, make houses feel prominent, and connect people with nature. Inviting and modern outdoor rooms expand homes, add comfortable and stylish areas for entertaining or rest and increase home values. An outdoor fireplace allows you to spend more time outside, stretch warm seasons through the year.
Building an outdoor fireplace requires planning. There are numerous styles, and ideas to consider to make your new fireplace reflect your family needs. Here are essential home staging tips which help create a beautiful and practical fireplace design for your backyard. Before adding a fire feature to your outdoor room consider all design possibilities and think of modern ideas and design trends which may enhance your outdoor living spaces.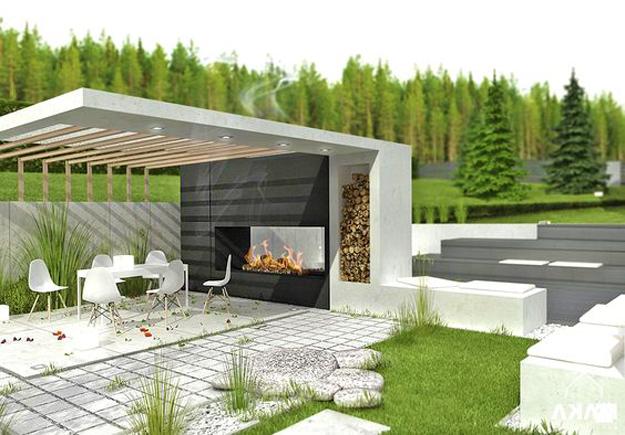 Fireplace design tips
25 beautiful outdoor fireplace designs staging homes for comfort and style
Modern fireplaces for designing stylish and warm outdoor rooms
Contemporary fireplace designs for outdoor seating areas
1. Fireplace location
The location of your outdoor fireplace is very important. The fire feature should be easily accessible from the house and placed in a quiet area or adjacent to a swimming pool. Your backyard design, the size of your yard, your patio plan, and the atmosphere you want to create define the location of the outdoor fireplace.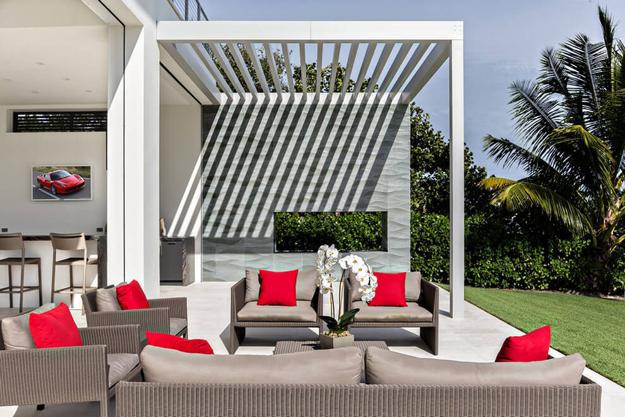 2. Backyard safety
A chimney should never present a safety hazard to the house and small structures around the homes. Proper ventilation to prevent smoke from entering the home and adequate protection from a potential fire started by sparks define safe and functional fireplace design.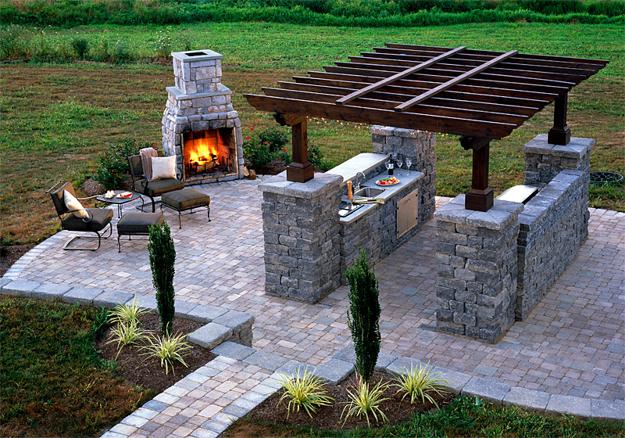 3. Functionality and convenience
An outdoor fireplace immediately becomes a focal point in your outdoor setting area. It creates a relaxing atmosphere, perfect for relaxation and entertaining. Think how your new fireplace can work with outdoor furniture and BBQ you have.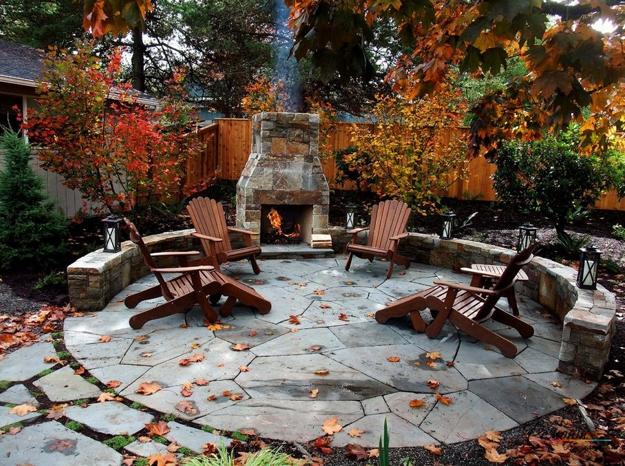 4. Outdoor fireplace design
An outdoor fireplace can be designed in any shape, style or size. Rectangular, oval, arched, and square-shaped fireplaces look beautiful. Natural stone, brick or concrete are modern materials allowing design custom features while adding chic and comfort to outdoor living spaces. Rock materials like beach pebbles and flagstone offer color variations, attractive textures and an earthy appeal to customized outdoor fireplace designs. Stucco is the inexpensive material that allows to play with colors and textures also.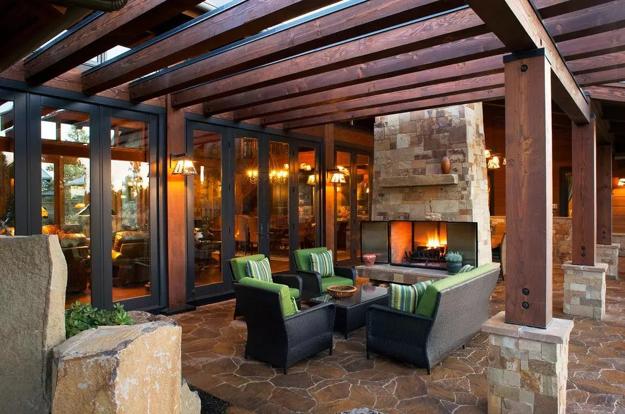 5. Fuel options
It is important to check local code regulations while comparing fireplace designs and fuel options. There may be specific restrictions in your area. Generally, a free-standing wood burning or propane-fueled fireplace can be built almost anywhere in the backyard. Wood burning fireplaces create a lot of smoke. Gas fireplaces do not require a chimney, but they need a vent pipe and a gas line from a connection point at the house to your fire feature.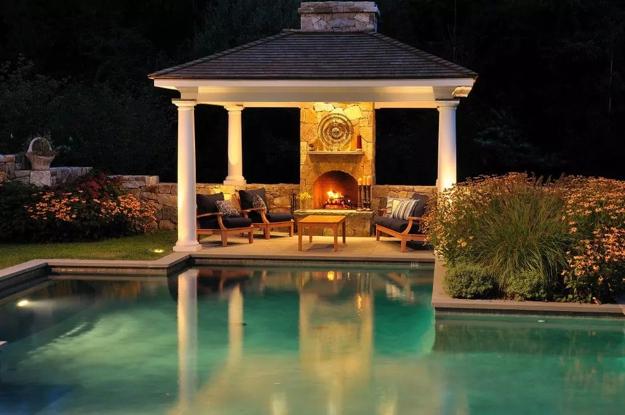 6. Fireplace size
Even a small fireplace can make a fantastic addition to your outdoor room if you plan to entertain with a few guests. Larger fireplace designs and more outdoor furniture pieces are required for large parties of friends and family members. The cost of creating a bigger patio, buying more outdoor furniture pieces, and building a more substantial fireplace is an important consideration also.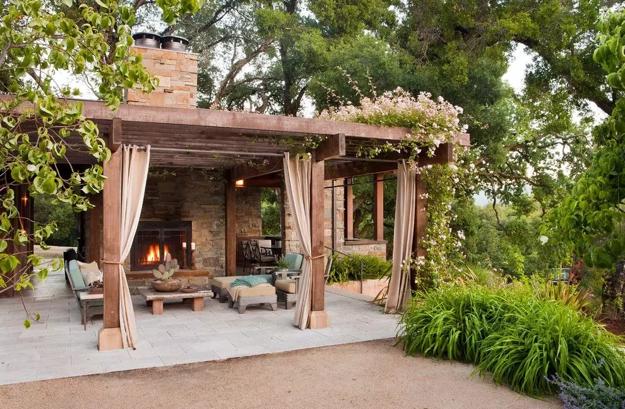 A seating area with an outdoor fireplace provides the warm and comfortable place to enjoy fall and winter days or chilly evenings in spring and summer. Whether you choose to get together with family or entertain with guests, an outdoor room with a fireplace adds ultimate comfort and a modern vibe to your backyard design.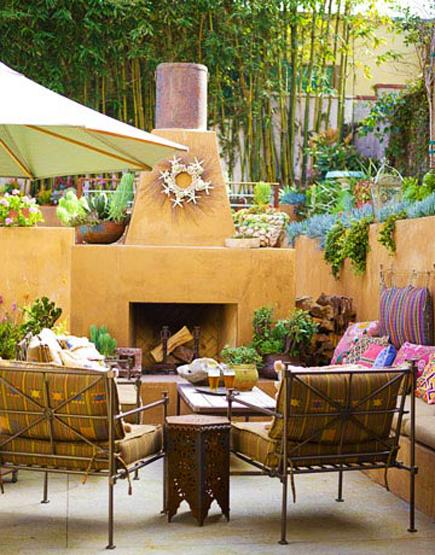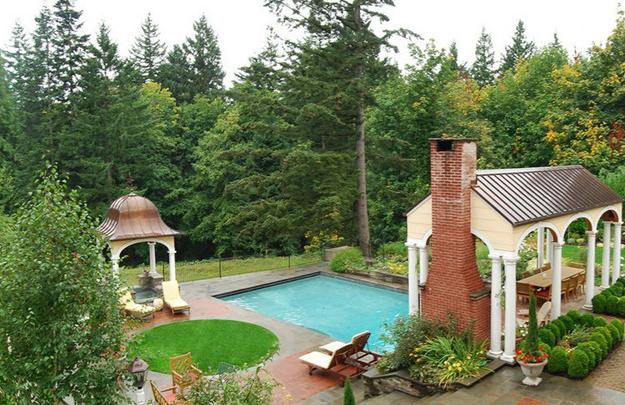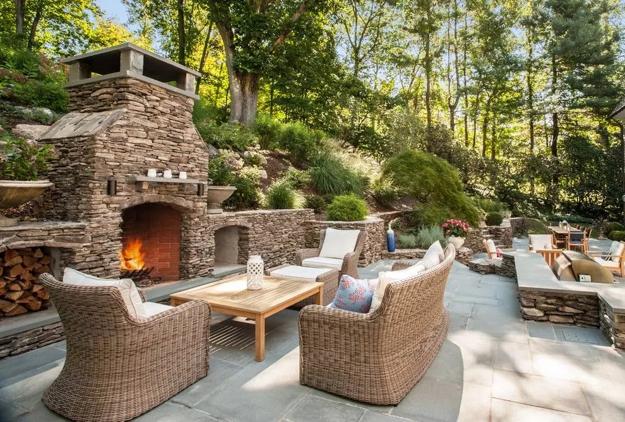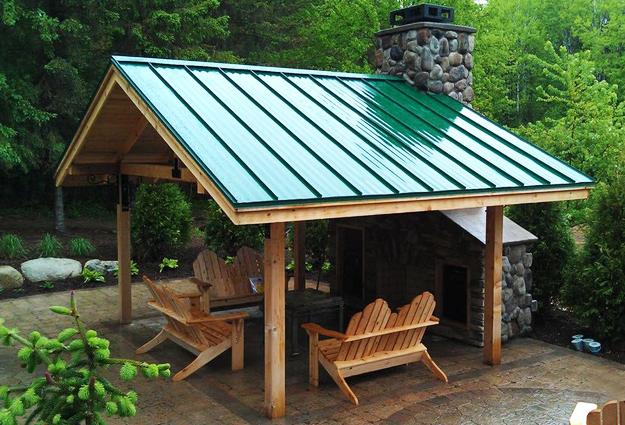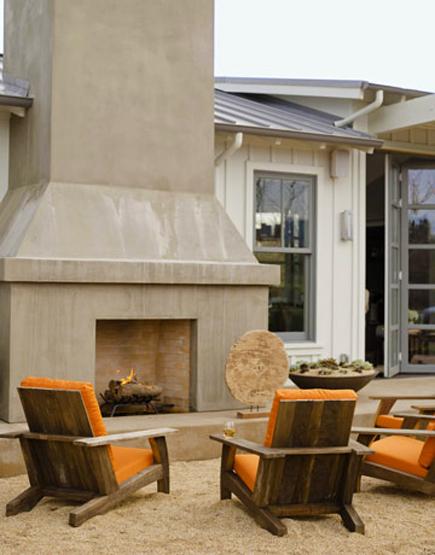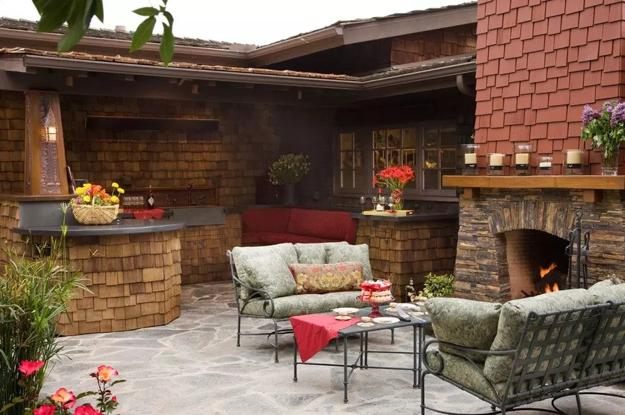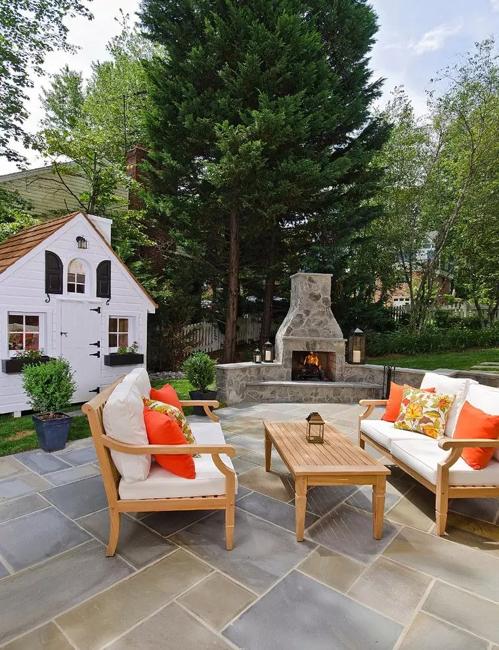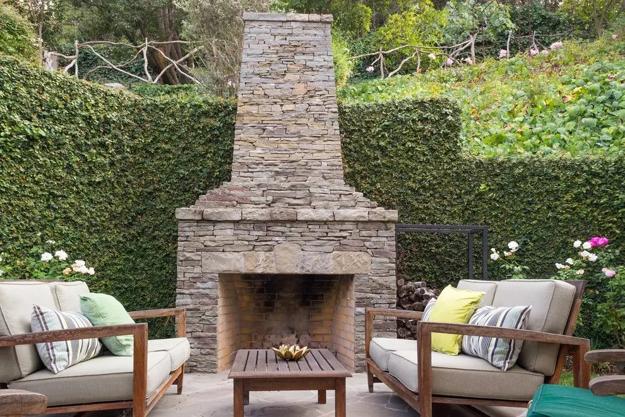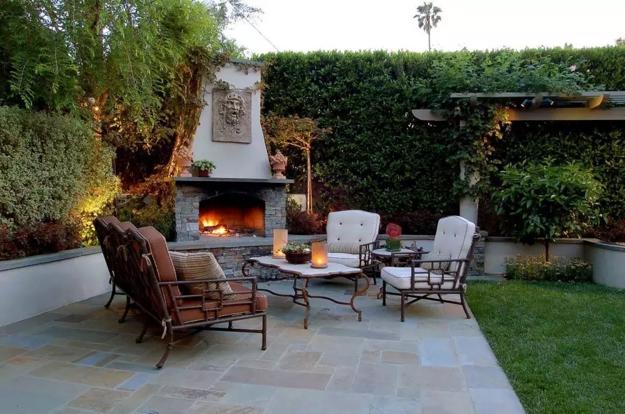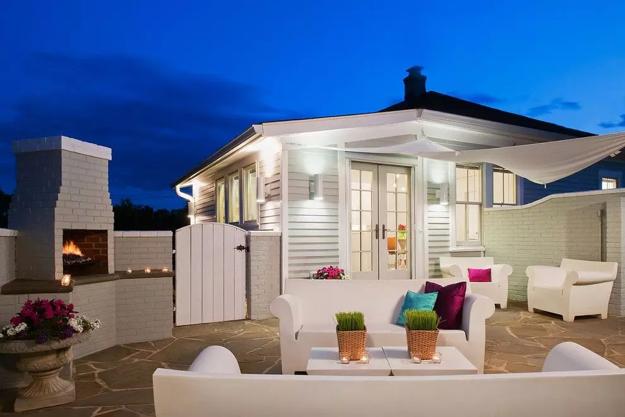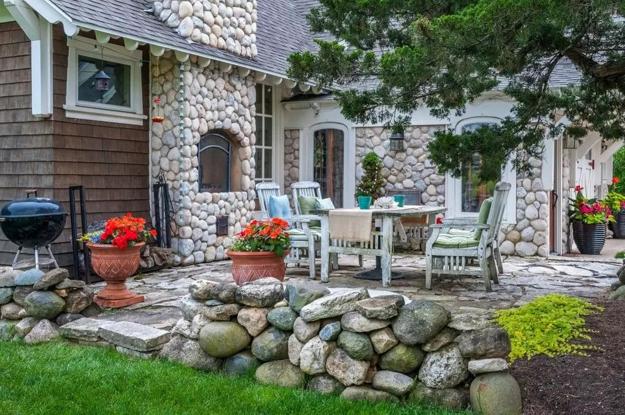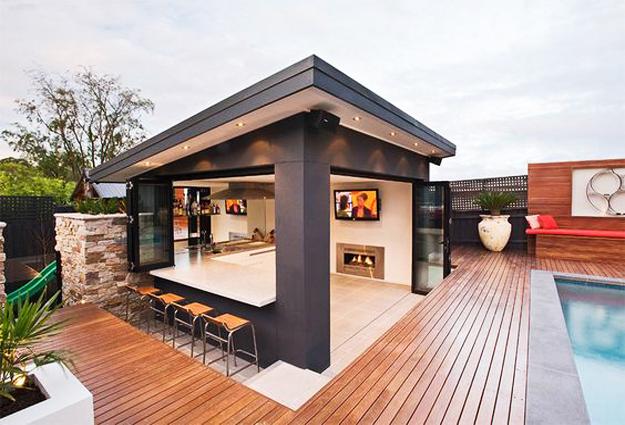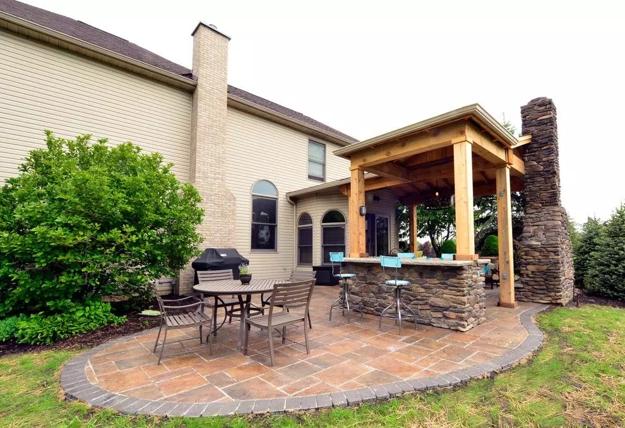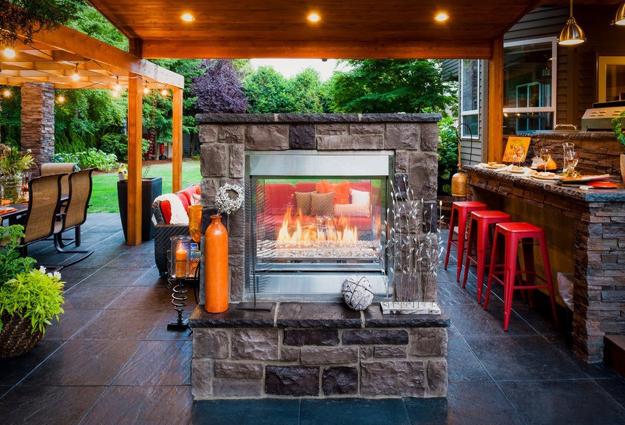 More from backyard designs

Outdoor rooms decorated in Spanish style are beautiful places filled with flowers, bright colors and comfortable furniture that enhance the relaxing...
and enjoy free articles sent to your inbox