Kokedama Garden Design Ideas, Easy Eco Friendly Home Decorations

Decorating Green

Decorating Ideas

Feng Shui Home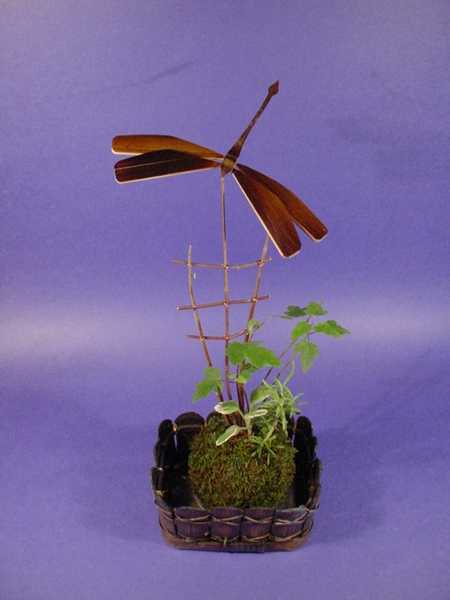 Dragonfly moss ball with small plants, Japanese style home decorations
japanese garden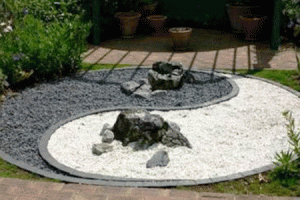 Kokedama is a cute way of adding green color and eco friendly home decorations to your rooms. Kokedama arrangements are easy to design, offering wonderful craft ideas for kids and adults. Kokedama arrangements make unique gifts, attractive window decorations and table centerpieces.
Kokedama arrangements come from Japan, enriching home decorating ideas in eco style and adding a unique character to any room decor or outdoor living spaces. Mini plants, growing in a mix of moss and soil with dead roots, look unusual and very decorative, and Feng Shui your rooms also.
Classic kokedama is a small ball of soil, covered with moss. A nice plate or a low vase are excellent for displaying these pretty, handmade and eco friendly home decorations. Few kokedama balls on a larger plate or a tray make a beautiful mini japanese garden. Hanging kokedama balls are wonderful for designing vertical gardens, perfect for small rooms and outdoor living spaces.
Picnic table, dining room table with green top
Lilliputian table decorations and gift ideas, mini plants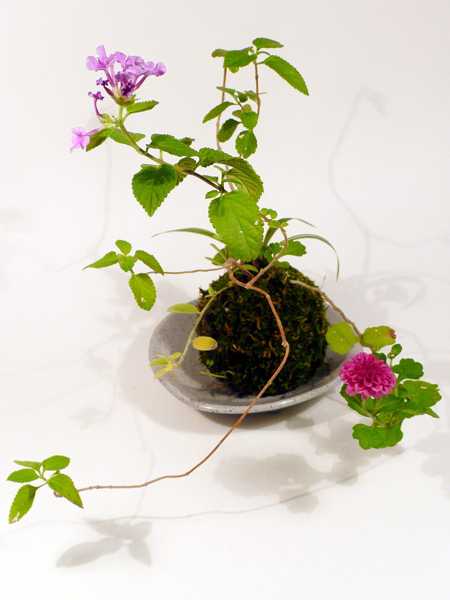 Kokedama is a type of original miniature Japanese garden. You do not need any planter or container for growing small outdoor or indoor plants. The roots of the plants are placed in a ball-shaped multi-layered natural pot, made of soil and moss.
Making kokedama moss balls
All you need is a mix of about 7 parts peat and 3 parts of soil, green moss, cotton thread and patience. Slowly add a bit of water to the soil mix and sculpture a small ball. It is important to mix the soil blend well, and make a clay. If the consistency of the clay is too loose, it will break when it's watered.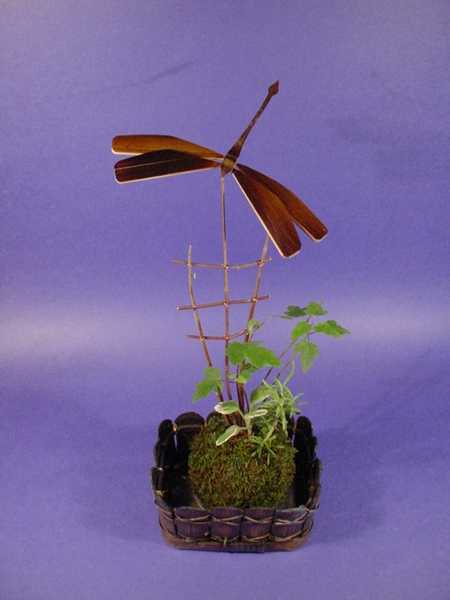 Remove the soil from your small outdoor or indoor plants and insert them into the moss ball. The roots of the plants can be carefully wrapped with a thin layer of green moss also.
Rocks in Japanese gardens, building rock gardens, backyard designs
Moisten the green moss and cover the ball, binding it with a cotton thread. Green thread look the most natural and organic on kokedama moss balls.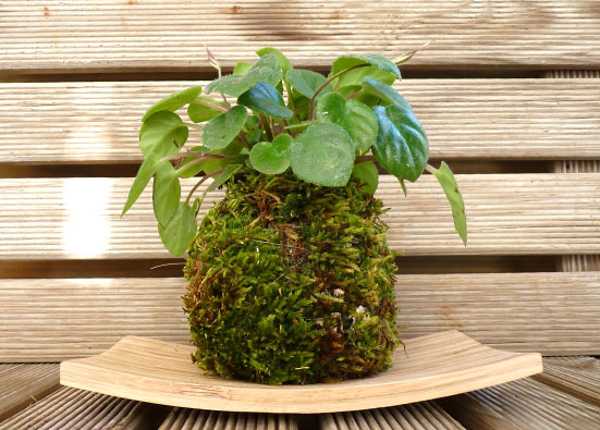 You can experiment with kokedama shapes, making square, triangle, star-shaped, free-shaped or round balls for growing your small outdoor or indoor plants. Water moss regularly and enjoy these charming, inexpensive and eco friendly home decorations or give them as very special eco gifts.

Green ideas influence traditional and contemporary home decorating. Green ideas come in various forms, and a miniature garden with edible herbs...
and enjoy free articles sent to your inbox