Lilliputian Table Decorations and Gift Ideas, Mini Plants

Furniture Accessories

Plants and Flowers

eco gifts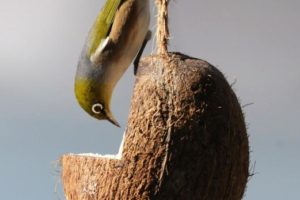 Mini plants are wonderful table decorations that bring beautiful green colors and stylish natural decor accessories into modern eco homes. Handcrafted gifts and unique decorative accents, made of eco friendly, recycled or natural materials, add interest to shelf or table decoration ideas, creating harmony and relaxing space.
Fresh flowers are romantic gift ideas and colorful table decorations that add beautiful fragrance to room decor. Tiny vases or glass jars with mini plants are unusual gifts that make table decoration ideas eco friendly and pleasant also. Natural lilliputian green decor accessories look cute, offering healthy and inexpensive table decorations. (Green home decor miniatures)
Italian designer Matteo Chibik offered man-shaped miniature terrariums as unusual gifts or small accessories for modern eco homes. Miniature figurines make perfect small holiday gifts that will happily live on the table top for years. Cacti Under Glass are smart and unique table decorations. Lilliputian men just need a drop of water once in a while. (Unique home decor and creative gifts, recycling old shoes, green plants and unusual table decoration ideas)
Miniature table decorations and gift ideas
Italian Green home decor accessories, man-like cactus terrarium
Miniature figurines, unusual gifts and table decoration ideas for eco homes
Small gift ideas for eco homes, lilliputian Green decor accessories
Miniature house plants, cacti terrariums are handmade of traditionally blown glass and pottery plant stands. Elegant small gifts and table decorations are sold by Monotono store, www.store.monotono.it/and cost 100 – 500 Euros a piece, soil and cacti are not included. (Classy Valentine ideas for table decoration)
Unique gifts and table decoration ideas, cacti, small house plants
Traditional glass plant terrarium is an enclosed replica, a miniature of natural environment with some soil, sand or rocks or small plants.
The top and sides of a terrarium are clear and allow an unobstructed view of what is inside of a terrarium.
Also a terrarium can be built of wood or other materials with sliding panels to allow to look inside the wooden or plastic box.
Italian designer used the idea of traditional terrarium for offering beautiful, made of decorative glass and pottery figurines as unusual gifts and eye-catching table decorations.
He successfully applied the original cactus terrarium concept to modern table decoration ideas, creating unique Green home decor accessories for eco homes. (Modern dinnerware trends for contemporary table setting)
Miniature vases, unique table decorations and gift ideas
Japanese artist Mitsuru Koga, www.mitsuru-koga.com/ creates unique Green home decor accessories and symbolic gift ideas, working only with natural materials. Miniature vases are perfect Green home decor accessories and table decorations, made of beach stone for decorating eco homes.
Green home decor accessories, handcrafted gift ideas, tiny vases and unusual gifts
Miniature accessories, eco-friendly table decorations, unique gifts
The collection of small decor accessories and unusual gifts, made of driftwood, beach stone and paper, includes miniature vases, paper-on-paper art works, tiny home decor accessories and symbolic figurines.
Unusual gifts and creative table decoration ideas:
Blue gift of roses with personal notes on petals
Rose petals for table decoration
Edible flowers for table decoration
More from table decoration

Fresh flowers make fabulous table centerpieces for winter holidays. Beautiful flowers that are lovely eco gifts can create vibrant floral arrangements...
and enjoy free articles sent to your inbox