Classy Valentine Ideas for Table Decoration

Dining Room

Holiday Decor

Red Color Accent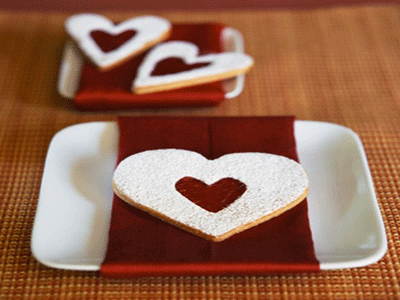 Edible heart decorations for Valentines Day table setting, heart shaped cookies
Valentines day ideas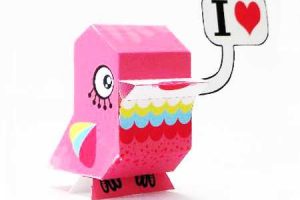 Romance is magic. Beautiful Valentine ideas, used for special dinner table decoration, are great for your sole. Creative, elegant and budget friendly Valentines Day ideas can dramatically change your dining room decor and pleasantly surprise people you love, creating festive, elegant and warm atmosphere and filling the air with love and romance.
Use tender colors for Valentines Day table decoration. Light color tones add softness to traditional, festive and dynamic red and white Valentines Day table decorations.  Beautiful lace, silky and sheer fabric, shiny dinnerware and glasses, crystal vase or candle holders make Valentines Day table decor look delicate and impressive. (Attractive decorating ideas for small Valentines Day gifts and table decoration)
Heart decorations are classy. Make heart shaped ornaments and cakes or use heart shaped plates, napkins, place mats, napkin rings and candle holders. Red or pink craft sheets and paper are great for creating simple and classy small heart decorations for Valentines Day table. (Modern flower arrangements, unusual centerpieces and table decorating ideas)
Red paper heart decorations, romantic holiday decor
Cute Valentine ideas, pink paper heart decorations
Add silver, white or golden color accents with a pen. Write a short romantic sentiment on each heart. Decorate hearts with confetti, sheer or silky ribbon bows for creating festive, cheerful and colorful Valentines Day table decoration.
Valentines Day table decoration tips:
1. Keep your Valentines Day table decorating ideas simple. Relax and enjoy special moments with your loved ones. (Modern dinnerware trends and contemporary table setting)
2. Decorate the dining table with delicate tablecloth and napkins in light, neutral or soft colors, like beige, cream, white, peach, pink, etc.
Edible heart decorations for Valentines Day table setting, heart shaped cookies
Simple and classy Valentine ideas, small heart decorations for romantic holiday table
3. Add red table decorations, flowers, candles or tableware for dramatic holiday decor. (Decorating with flowers, edible rose petal)
4. Select bright colorful Valentines Day fabric for creating cheerful and energetic table decoration. Table decorating accessories in neutral and soft colors, contrasting with traditional Valentines Day colors will add modern accents to your dining room decor.
5. Use sheer fabric, silky ribbons or delicate lace for chairs and dining table decorating ideas. You can make simple, but charming bows and hang felt or paper heart decorations above the dining table.
6. Pink, red and white lights are great for the dining room chandelier decorating or creating impressive table decoration.
Pink, red and white romantic Valentines Day ideas, classy table decoration
Pink heart decorations, cute Valentines Day ideas, elegant table decoration
7. Pink, red roses in crystal vases with white, pink beads or pearls make excellent table decoration that adds luxurious chic to Valentine table setting.
8. Dramatic red vases, classy roses, large red candles or elegant love trees with red heart decorations are meaningful, beautiful and elegant table centerpieces that create strong impression.
9. Sparkling glasses, silver candle holders and shiny table decor accessories add subtle details to romantic holiday tables decor.
10. Cupid figurines and napkin rings can be decorated with small roses. Rose petals and Hershey's kisses, arranged near each glass and plate make Valentines Day table setting delicious and interesting. (Chocolate, flowers and edible decorations)
11. Use silver and golden tones, like painted pine branches with beads, leaves, brushed nickel butterflies or heart decorations to add more shine to a festive atmosphere. Add red and pink table decor accessories to incorporate traditional romantic colors into your dining room decorating ideas that brighten soft and cool color palette with passion and love.
Romantic holiday decor, red heart decorations, Valentines Day table decoration
Edible decorations for stylish and impressive Valentines Day table decoration in white and red colors
12. Artificial flowers, Roche chocolate candies, red and pink confetti, flower petals or decorative leaves, sprinkled around table dinnerware, make simple, inviting and attractive Valentines Day table decoration. (Flowers for dinner table decoration)
Unique Valentine ideas:
Unique experience, hotels in redesigned old planes
Eco friendly Valentines Day gifts under $10
Blue gift of roses with personal notes on petals
Red color accents, simple and festive Valentines Day table decoration
Red, pink and white Valentines Day ideas, easi to make heart decorations, cute Valentines Day table decoration

Here are great ideas for kids toys storage and wall decoration with small cars that everyone would love. DIY organizers, like...
and enjoy free articles sent to your inbox