Hotel Experience in Redesigned Old Planes, Modern Ideas to Reuse and Recycle Old Aircrafts

Fun Rooms

Green Design Ideas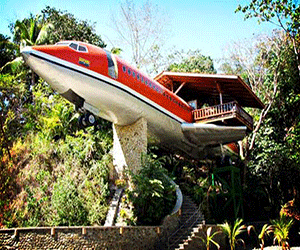 There is a nice view from the aircraft hotel terrace.
reuse and recycle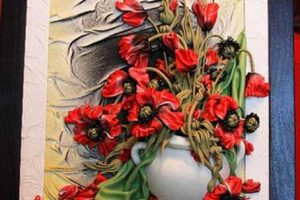 Are you thinking about a unique gift, excitement and an unforgettable trip this year? Do you like visiting interesting places and enjoying romantic evenings? Are you looking for unusual luxury hotel experience? If you don't mind to pay a  luxury hotel price for an old plane experience with a small window, the night in a redesigned aircraft can be a perfect gift for you and your partner to enjoy a romantic night in the airport.
There is an exciting opportunity to spend some time in the hotel, which is one of entirely redesigned Cold War-era German planes. The small luxury hotel is in an old plane that stays grounded outside the Teuge airport in the Netherlands.
You can have a great night, staying in the luxury hotel suite and watching modern planes landing just in front of you. This luxury hotel-plane has been a restaurant and served gourmet food for about 15 years before new owners decided to redesign hotel interiors.
Old plane interior redesign in Netherlands
Luxury hotel for two now, photo by hotelsuites.nl
Seating area design, plane interior redesign project
It is one of the best military plane redesign projects in Europe. Romantic hotel has a comfortable modern sitting area in the hall, three flat screen TVs, Blu-ray player, a sauna, showers and a jacuzzi bathtub.
24 hour on call hostess, a king size bed in a luxury hotel suite, free wi-fi and unlimited access to the entire old plane are offered just for two of you. All of these plus honeymoon hotel experience is available at a fairy reasonable price, 350 Euros per night, including breakfast.
Old plane interior redesign, luxury hotel suite
Old plane hotel, bathroom redesign
Also you can decide to experience not a suite, but a small plane hostel room. You need to travel to Stockholm to enjoy the unique opportunity to sleep aboard the airport hotel Jumbo Hostel, situated in the Stockholm-Arlanda airport.
Old plane interior redesign in Sweden
The jet hotel was originally built for Singapore Airlines. Now the Jumbo Hostel is relatively cheap hotel that has 25 rooms with three bunk-beds in each. The hotel room is about 6 sq meters, or 550 sq ft. As a lucky visitor you can get the chance to sleep in the cockpit hotel suite.
Jumbo Hostel interior redesign, airport-hotel experience, photo by Jumbo Hostel
Three bunk-beds in no luxury hotel suite, interior redesign project
Jumbo Jet cockpit hotel suite
Luxury hotel suite, photos by Vincent Castello
If you are dreaming about the life of Robinson Crusoe, the rain forest spa hotel resort near Quepos, Costa Rica, offers quality hotel suites inside an old plane also. After unique plane redesign project the luxury hotel suite is waiting for you.
Old plane interior redesign in Costa Rica
Luxury hotel suite resort is situated near the Manuel Antonio National Park. Costa Verde Resort offers an incredible luxury hotel experience inside the old aircraft that has two bedroom suite overlooking the ocean after old plane interior redesign project. The luxury hotel-plane is resting on a pedestal 50 feet, or 15 m, above the beach. The romantic hotel suite is the most impressive beach hotel suite in Costa Rica.
Old plane hotel suite, aircraft interior redesign, luxury hotel suite in Costa Rica
Spa hotel suite bedroom, old aircraft interior redesign, beach hotel suite
The hotel luxurious suite provides breathtaking, spectacular views from the deck and all windows. Two-bedroom, two-bathroom luxury hotel suite has a kitchenette, flat-screen TVs, a nice dining room and a large covered deck. Luxury hotel suite is decorated with beautiful hand carved furniture, made of Indonesian teak wood. The luxury hotel-plane and surroundings offer aircraft lovers a great location and impressive interiors for romantic holidays.
Modern ideas
Blue gift of roses with personal notes on the petals
Interior design of the year, ideal car for busy women
Luxury boarding hotel for paws
More from modern interiors

Bright home interiors and amazing views of the ocean make this beach house a dream place. Large windows, light, neutral room...
and enjoy free articles sent to your inbox