Eco Friendly Green Building with Used Empty Bottles

Clutter or Treasure

Green Design Ideas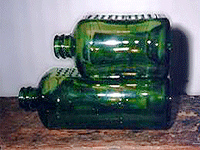 Empty glass bottles, unique building material for eco homes
eco homes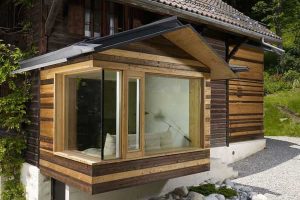 Another eco friendly building made of empty glass bottles is completed in US. Empty plastic and glass bottles are a great material for environmentally friendly house designs. The modern Green building design ideas help recycle empty bottles, using them for unique eco homes and architectural designs. Here are photographs of the house exterior, fence and backyard gazebo which are built of empty bottles.
The number of glass bottles that are used for every Green house design is impressive. Environmentally friendly house designs made of empty bottles are unique, unusual and extravagant. It is interesting what would be the price for this eco friendly building when the owner decides to sell the house.
The most famous eco friendly house built with glass bottles is John J. Makinen Bottle House. It is known as the Kaleva Bottle House. Energy efficient and  eco friendly house designs are created with Green building materials, wood and empty glass bottles.
Glass bottles and house exterior design ideas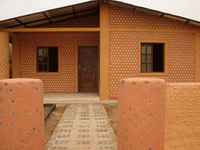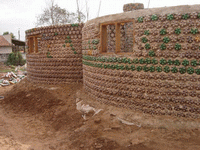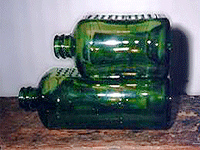 Kaleva Historical Museum is the unique house that was built of glass bottles in 1941 by John J. Makinen, Sr. Over 60,000 empty bottles are laid for creating eco friendly house walls with the bottoms toward the house exterior.
The architect of the large bottle house, John Makinen was a native of Finland and moved to northwestern Michigan in 1903. He owned and operated the Northwestern Bottling Works Company in Kaleva, where he built his Green home.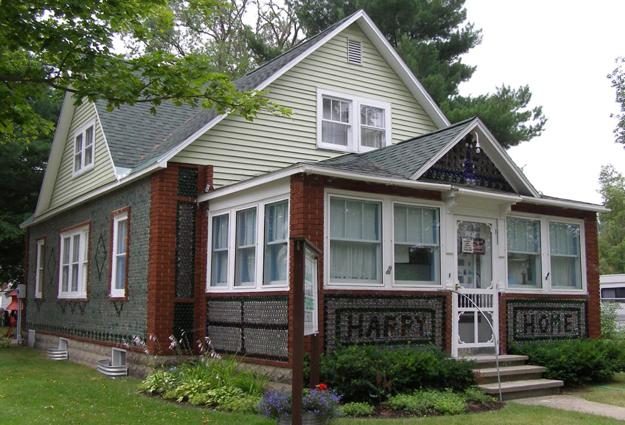 There was a large variety of empty bottles that were used as sustainable building materials, including glass wine bottles, , liqueur and small beer bottles, for eco friendly house building. Large and small bottles were round and in oblong shapes.
20 amazing glass recycling ideas for creating unique furniture, home decorations and lights
Smart home automation to lower electricity bills
Creative interior redesign of old planes to reuse and recycle aircraft
Instead of throwing glass bottles away the architect decided to reuse and recycle them for this green building. Clear glass bottles and bottles in brown color write HAPPY HOME on the front wall of this Green home.
Glass water bottles for Green building insulation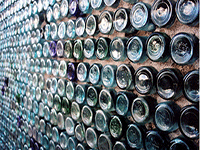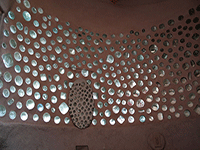 Recently an organic winery in Western Australia became the recipient of $20K grant from that state's Sustainable Energy Development Office for  developing Green building design ideas incorporating water bottles. The owner of the winery, Peter Little is a long time advocate of sustainable design and green building materials. He believes that glass water bottles is one of miracle Green building materials for environmentally friendly houses, which nobody is using for creating energy efficient eco homes.
Green ideas
Home decor colors, most popular blue-green hues
Bathroom decorating with beautiful water saving bathtub
Glass water bottles, glass jars or plastic bottles with water can store a lot of energy for energy efficient, sustainable design. As one of Green building materials, plastic or glass water bottles can heat or cool down eco friendly house interiors, providing inexpensive and comfortable living spaces.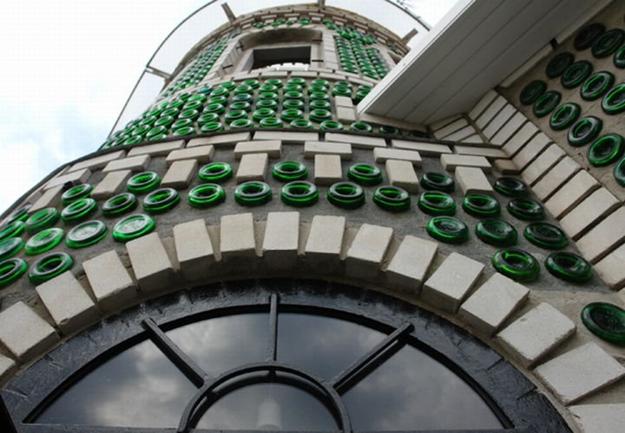 Eco friendly building with water bottles does not make sustainable design ideas news, and filling them with water for insulation does not either. The grant was received for the thermal imaging monitoring, sustainable building materials and eco friendly products research for building more environmentally friendly houses in the future.
How to build an eco friendly home on a budget
Plastic and glass recycling for fences built of empty bottles, 20 green building ideas
Recycling clothing from closets for contemporary textile sculptures
Another example of Green building design is de heer Heineken House. Empty bottles used as bricks created unique house. The antique mpty bottles and glass jars are known as WoBo, short for World Bottle. Glass bottles and glass jars are great materials for Green building. Once the content is gone, empty bottles and jars can be recycled and reused as one of sustainable building materials for environmentally friendly homes.
Green building with glass bottles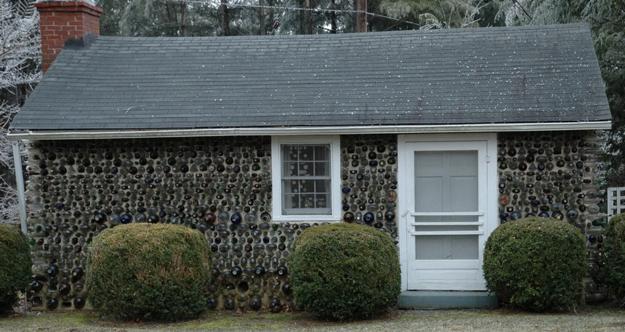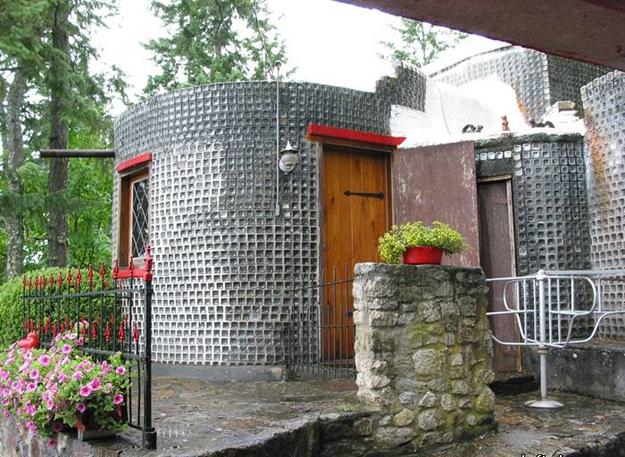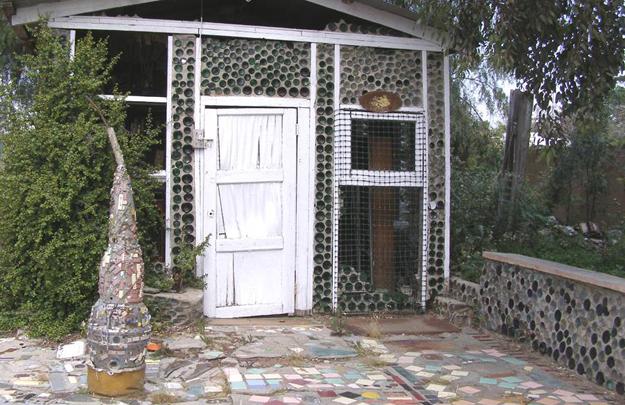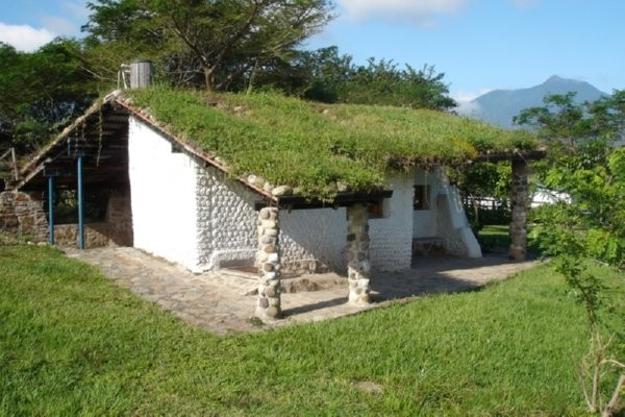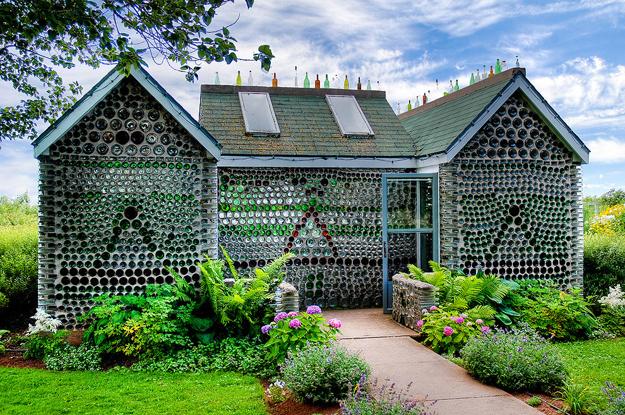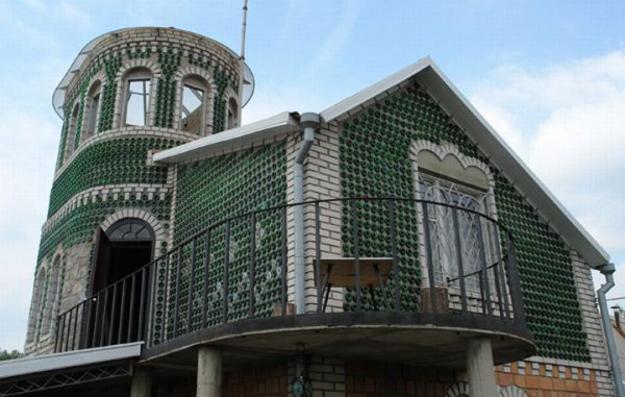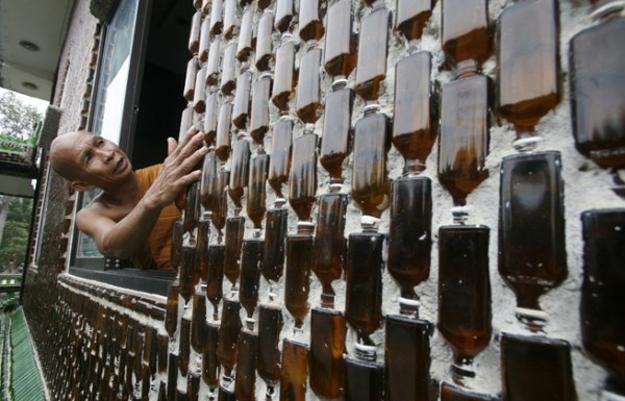 Bright home interiors and amazing views of the ocean make this beach house a dream place. Large windows, light, neutral room...
and enjoy free articles sent to your inbox