Modern Bathroom Decorating with Beautiful Bathtub and Space Saving Shower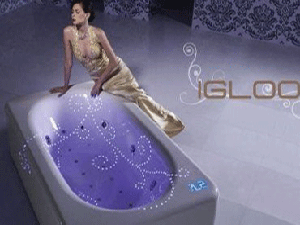 New bathtubs with LED lights by Bathroom Design, Thailand
small bathroom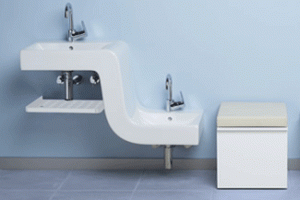 Modern bathroom decorating with beautiful acrylic bathtubs and space saving showers are not only functional, but practical and stylish. Functional bathroom fixtures and decor items became decorative, adding unique details to large and small bathroom designs. Large glass doors, windows and glass ceiling inserts for enjoying taking a bath under the stars are impressive and bold contemporary bathroom decorating ideas, but this bathtub design with LED lights from Thailand is a real surprise.
The Bathroom Design company, located in Bangkok, offers translucent acrylic bathtubs with eco friendly LED lights for luxurious, functional and modern bathroom decorating. Their beautiful bathtub with LED lights looks bright and interesting. It is possible to order LED bathtub decorating with a different, unique and personalized lighting design, not only the Night Sky lights pattern.
Innovative modern bathroom decorating ideas and this new acrylic bathtub model with LED lights have a great potential and promising future. Transparent acrylic bathtubs shine with 360 built-in LED lights. The glowing design creates unusual, beautiful and amazing bathroom decor. New acrylic bathtubs have a contemporary sensory system to control the water temperature and fixtures, saving about 60% of water.
Modern bathroom decorating ideas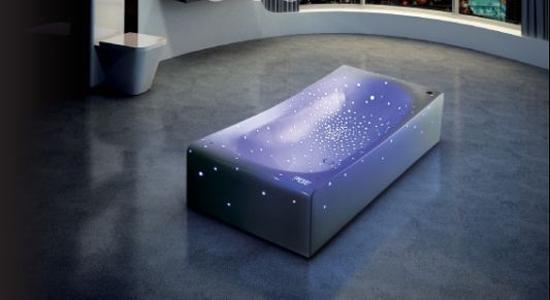 Acrylic bathtub with LED lights
Bathtub decorating with LED lights looks fantastic, but it is still less important than the new energy and water saving features, especially for people in countries with limited water resources. This beautiful bathroom fixture with energy saving LED lights is perfect for eco friendly modern bathroom decorating anywhere in the world.
Whirlpool bathtubs
Modern whirlpool tubs are great-grandsons of natural hot springs. Whirlpool bathtubs are wonderful for massage and aromatherapy. Beautifully shaped acrylic bathtubs are functional and very decorative, offering extra functions that improve health and mood. Water-air massage stimulates blood circulation, removes toxins from the body and refreshes.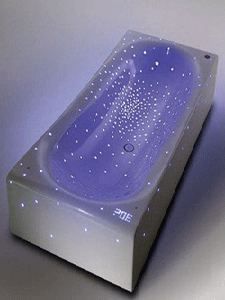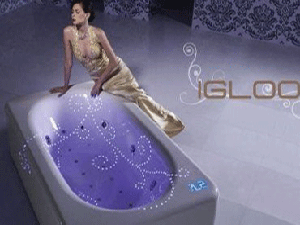 Contemporary acrylic bathtubs can satisfy any tastes and match any bathroom design style. There are three types of whirlpool bathtubs, depending on the kind of massage they provide, – water jets, air bubbles and the combination of both for deeper relaxation and quicker stress relieve.
Home decorating with LED lights
Advanced bathroom tubs have a remote control, can talk with their masters in several languages, control faucets, report readiness for function and comment on errors in human actions.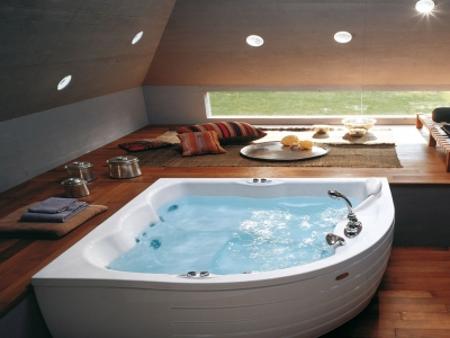 Contemporary bathtub designs do not consume a lot of energy, just about the same amount as an electrical iron needs, offering attractive and eco friendly products for large and small bathroom designs. Whirlpool bathtubs are often called jacuzzi, and it is not quite correct. Jacuzzi bathtubs are made by the well-known Italian company that designed a whirlpool bathtub first in the world.
Cast iron bathtubs for modern bathroom design in retro styles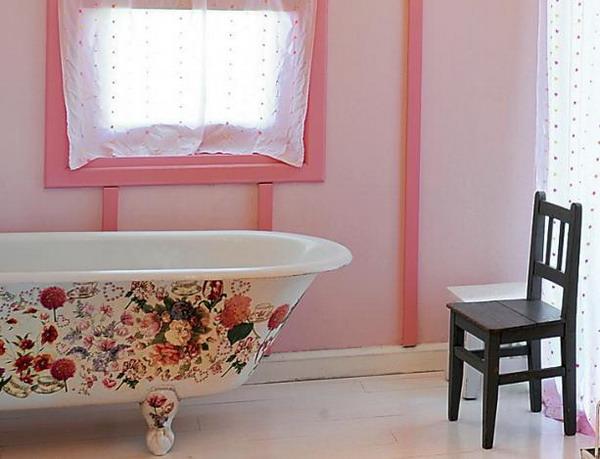 Modern cast iron bathtub designs are not heavy, elegant and beautiful. Stylish cast iron bathtubs bring luxurious details into modern bathroom decorating in retro styles. Modern cast iron bathtub designs offer thinner walls, but very strong and durable bathroom fixtures.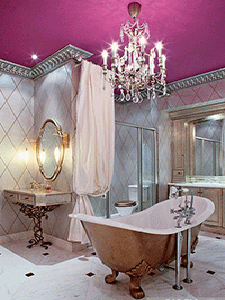 Contemporary stainless steel bathtub models are even lighter, although they are loud and do not keep the water heat well. Modern cast iron bathtub designs are pleasantly smooth, as popular acrylic bathtubs or stainless steel models. Cast iron bathtubs are comfortable and often have anti-slip coated handles. A beautiful cast iron bathtub is the symbol of luxurious bathroom decor.
Space saving corner shower designs
A corner shower is an excellent space saving solution for small  bathroom designs. Practical and attractive, an acrylic shower can be placed on pallets that are installed on the bathroom floor and feature the adjustable height.
Modern bathroom tubs and design ideas
Transparent acrylic shower walls or glass shower doors are very decorative solutions, especially useful for small bathrooms making even tiny rooms look more spacious.
Fluted or frosted glass shower doors with various decorative designs look great in small bathrooms and add gorgeous accents to large rooms. A convenient telescopic shower bar is a nice addition to a standard walk-in shower. There are also space saving corner shower designs that have shower heads and nozzles with different water effects and convenient built-in seats.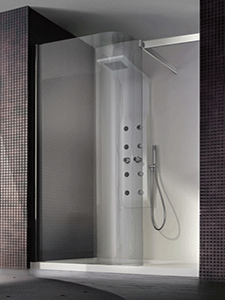 Contemporary multifunctional corner showers delight with aromatherapy, massage and contrasting features. Corner showers elegantly decorate modern bathrooms while offering space saving interior design and luxury.
Small bathroom remodeling tips
If you like a massage, before buying the high-tech corner shower pay attention to the minimum water pressure required for your new shower system and compare it with what you have at home. Otherwise, the expensive bathroom shower unit will work as an ordinary shower in your home.
Bathroom decor ideas personalizing your interior design
Staging home interiors for sale and interior decorating ideas
Space saving corner bathtub or shower designs, modern bathroom fixtures, ceramic, salvaged wood or metal tiles, wall paint colors, wallpaper patterns and bathroom decor accessories are very personal choices that create unique and very personal, spacious and bright bathrooms or cozy and intimate small bathroom designs. Your color palette and interior design style define your bathroom decorating choices.
Modern home decorating ideas
Home decor colors, most popular blue-green hues
Decorating interior in sky-blue for spacious look
Interior design with lights that change room colors like chameleons
Modern bathroom fixtures, ceiling and wall lights, decorative materials and room colors dramatically change the way your bathroom looks and feels, demonstrating your lifestyle and creating comfortable and beautiful bathroom decor.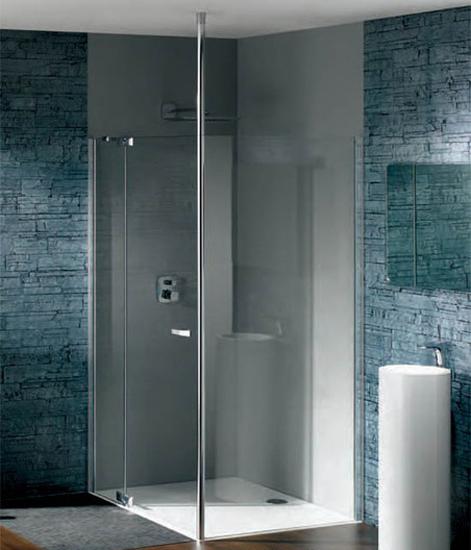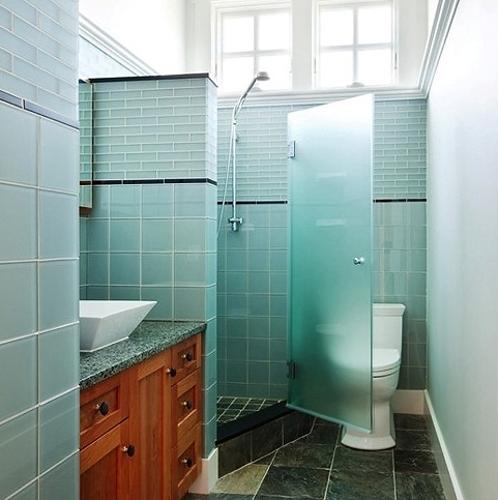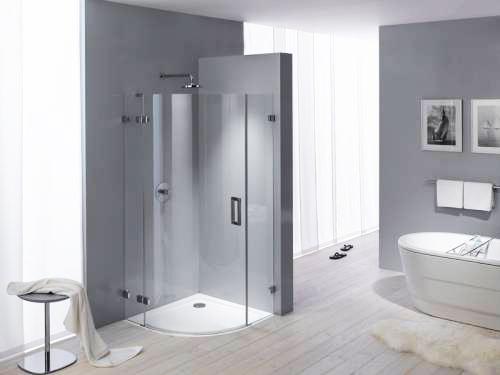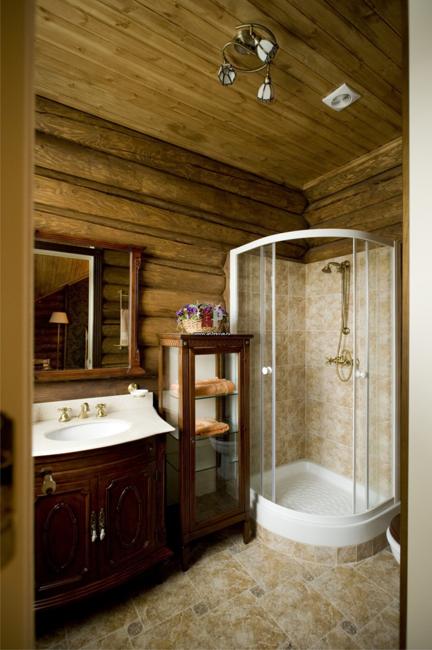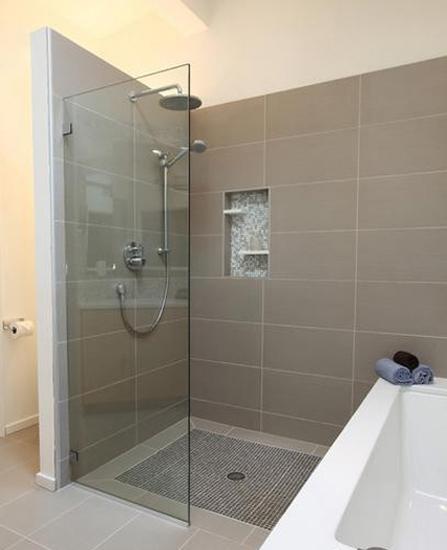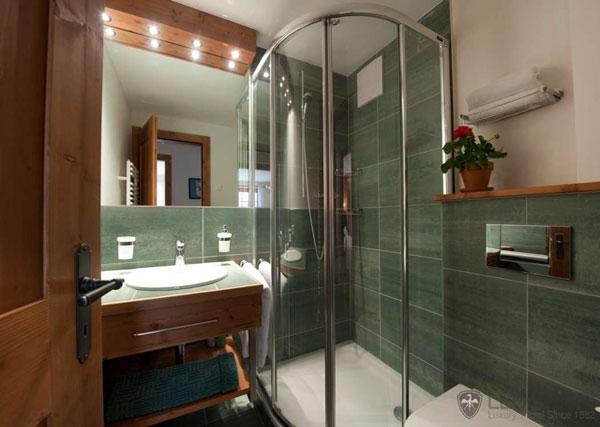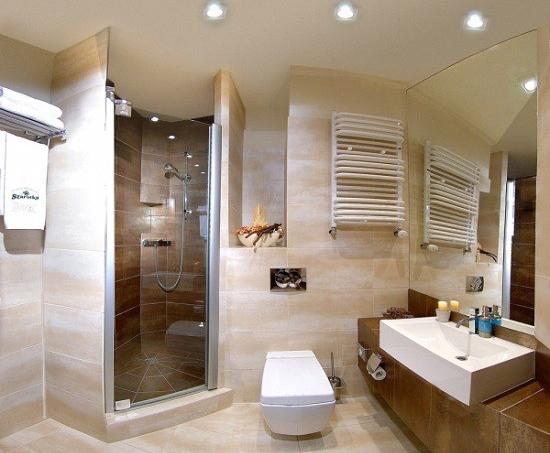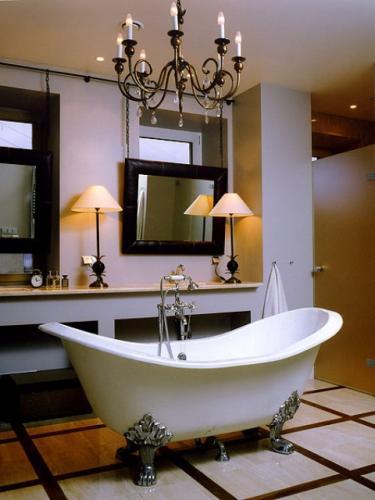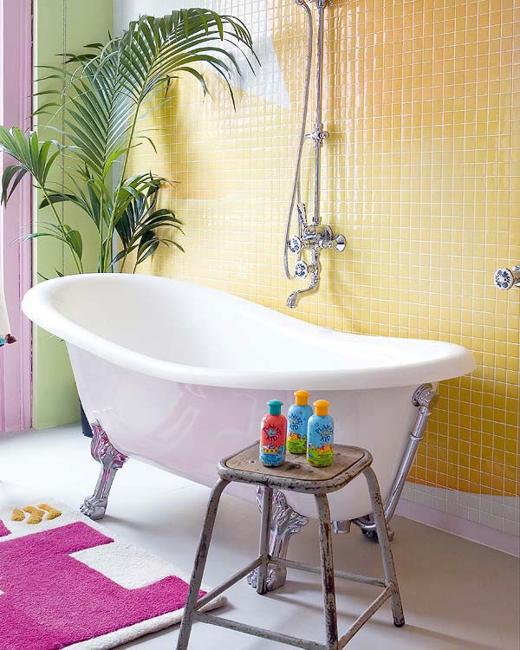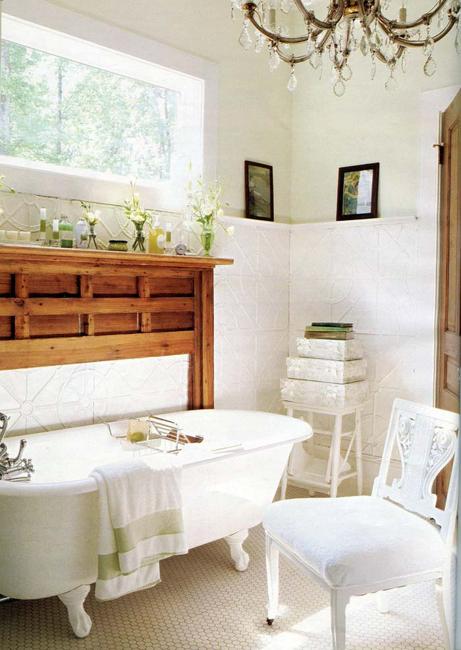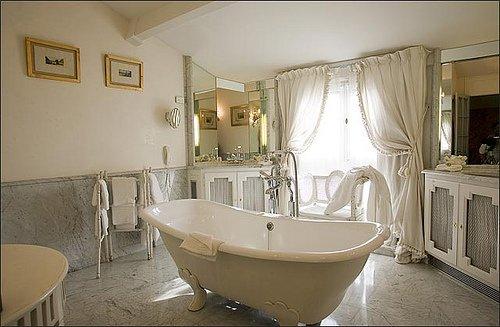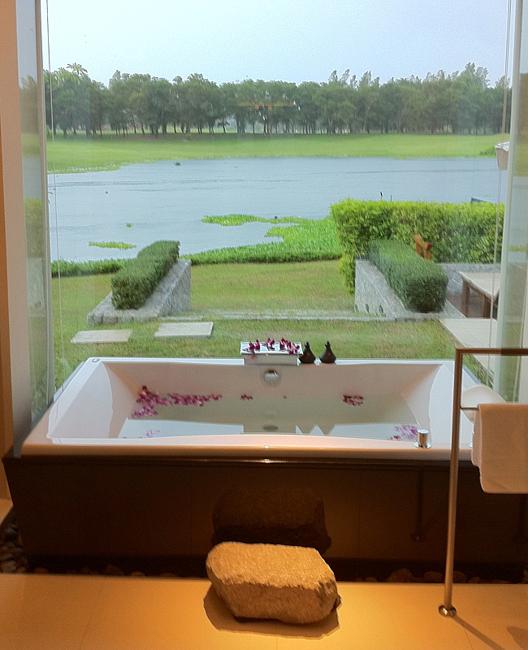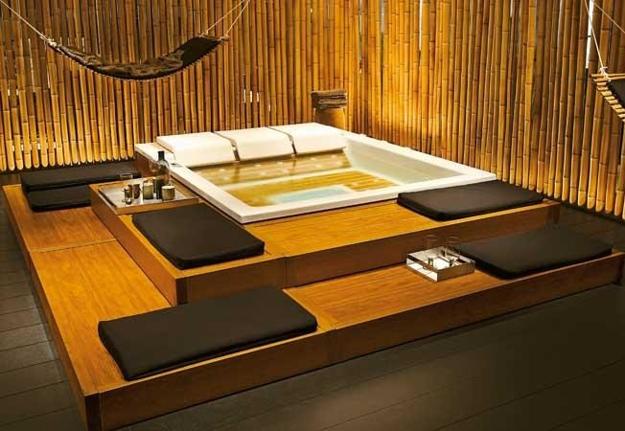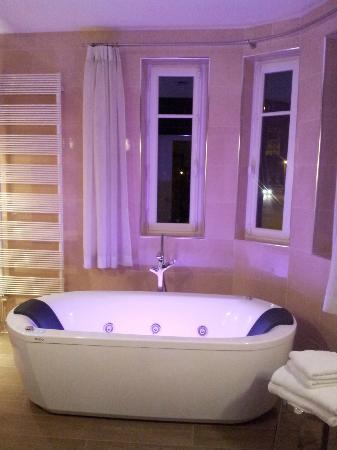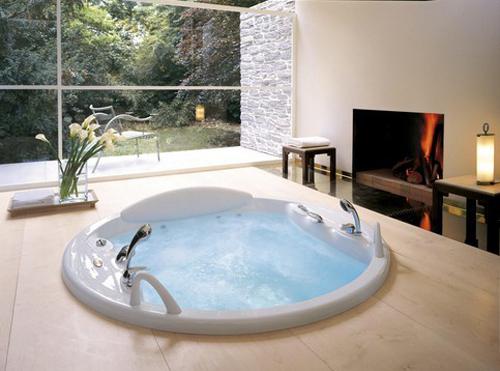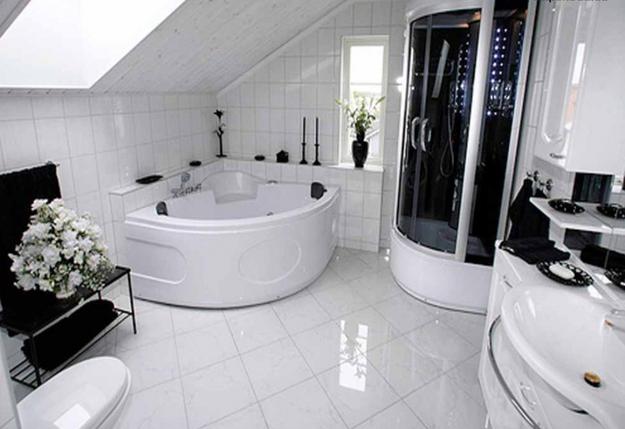 More from modern bathroom

Remodeling bathroom interiors is an essential part of creating a modern home. A beautiful, functional, well-planed, and modern bathroom design affects...
and enjoy free articles sent to your inbox