Wall Tile Designs for Modern Life and Style

Bathroom Ideas

Interior Design Ideas

Kitchen Ideas
Impressive optical illusion created with mosaic tiles for bathroom decorating in eco style
3d design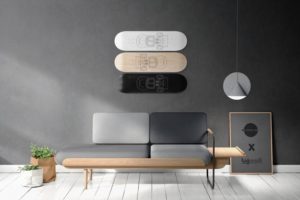 Tiles are a unique material that is often used for modern interior decorating. Modern kitchen and bathroom tiles are very popular, practical and simply beautiful. Floor and wall tile designs add chic, style and elegance to home interiors. Ceramic tiles look great in bathrooms, mudrooms, entryways, living rooms and kitchens. Elegant white or colorful wall tile designs make interior decorating design bright and very attractive.
Tiles are great for modern interior decorating and design. Luxurious glass wall tiles, traditional ceramic tile designs, impressive mosaic tiles or unusual and innovative metal tiles offer enormous opportunities for creating beautiful, comfortable and functional home interiors while decorating with color, shapes and unique textures. Kitchen and bathroom remodeling projects that include decorative wall tiles transform home interiors into visually larger and brighter rooms. Contemporary or classic wall tile designs bring beautiful colors, interesting patterns and natural materials into modern interior design in eco style.
Elegant ceramic tiles are practical and very popular for decorating a laundry room, entryway, kitchen, living room or bathroom in modern eco style. Floor tiles are practical and pleasant. Some people place fitness equipment on the ceramic floor in their bathroom or basement and watch the TV while exercising. Floor and wall tiles are healthy natural interior decorating materials that is easy to clean.
Stylish tile designs for modern home interiors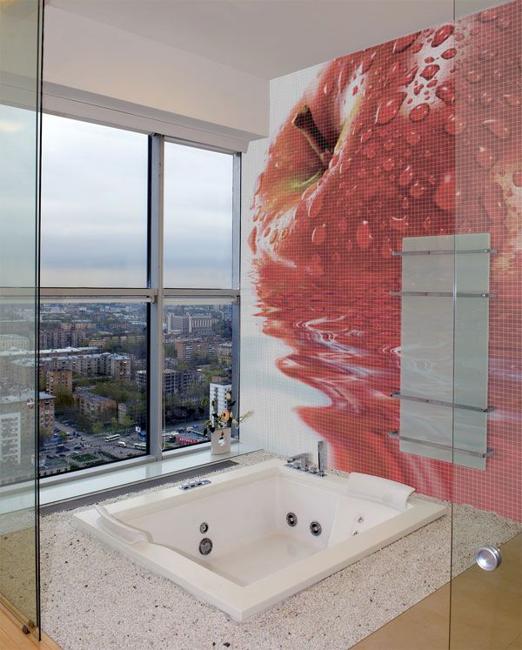 Many interior designers work on developing not only functional and eco friendly tiles design, but creating unusual and impressive modern tiles that make interior decorating more interesting, personalized, pleasant and enjoyable. Nature inspired decorating themes and natural colors create beautiful tile designs for interior design in eco style.
Glass mosaic tiles for customized bathroom walls
Spanish architect Ricardo Rodriguez working for Glassdecor, www.glassdecor.es/ created a huge selection of tile designs, ideal for modern interior decorating in eco style The collection includes unusual glass mosaic tiles for bathroom walls that create spectacular optical illusions. These new decorating ideas for dressing your kitchen and bathroom walls with a huge image, are fresh, innovative and impressive.
Designed for modern kitchen and bathrooms, these modern tiles make everything possible and can turn your home interiors into truly unique and personal living spaces. The glass mosaic tiles are strong and durable, and they come in amazing 3d patterns for creating pleasant optical illusions. The collection of glass mosaic tiles is excellent for creating very personal and intimate home interiors.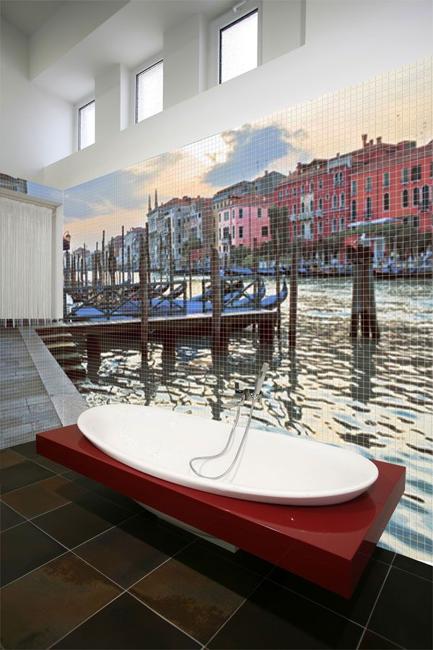 The colorful glass tiles offer unique and stylish bathroom tile patterns that are developed for each customer to create unique interior design. Glass mosaic tiless are inspired by nature and gorgeous surroundings, beautiful images and famous cities for adding truw artworks to kitchen or bathroom decorating in eco style.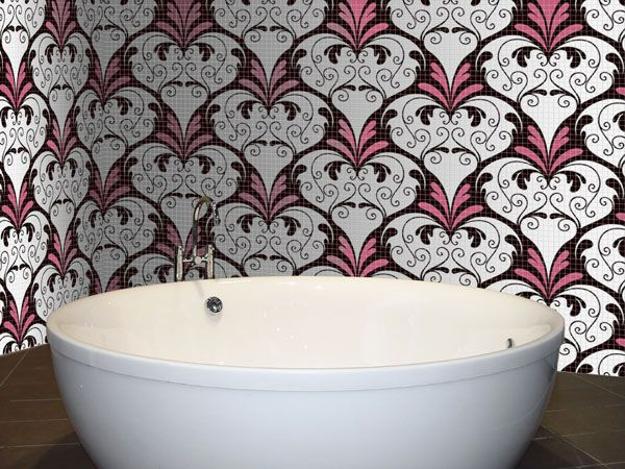 The decorative wall tiles create expressive interior design. You can find the theme for your bathroom decorating with wall murals and order mosaic tiles for your interior design. The company makes kitchen and bathroom backsplash designs also, that are creative, durable and spectacular. The wall tiles are perfect for bright, luxurious and practical kitchen or bathroom design. Custom made wall tile designs create fabulous optical illusions, enhancing modern interior decorating with the effect of the objects being in your room.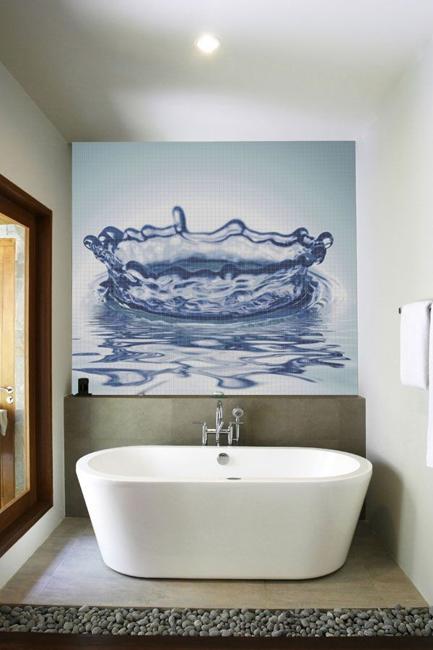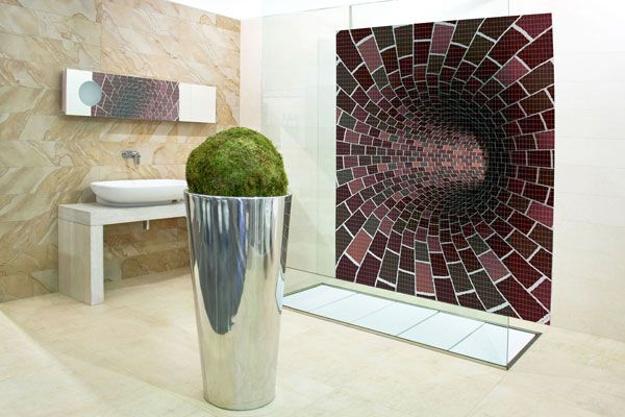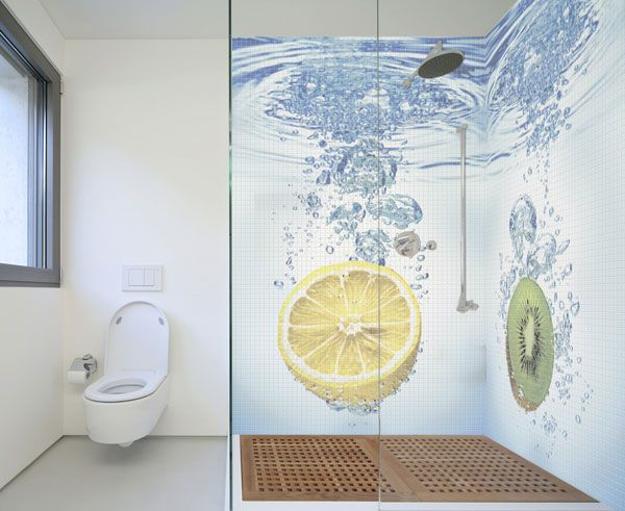 Modern wall tile designs with LED lights
For those who are tired of traditional ceramic tiles, Led Emotionalize Your Light, www.led-emotionalize.com/ offers bathroom tile designs with built-in LED lights. Unique and eco friendly wall tiles with energy saving lighting glow in the dark, offering an economical, surprising and interesting idea for bathroom decorating.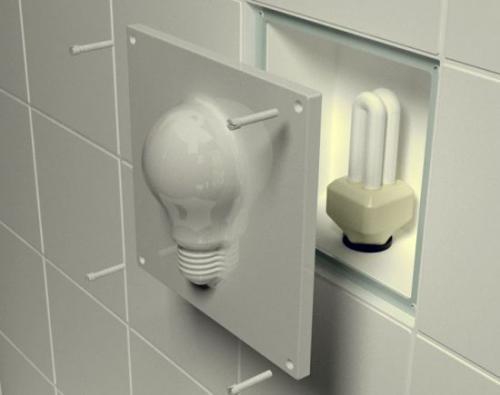 Modern wall tiles with LED lights are great for eco-friendly interior decorating. The glowing design idea, applied to bathroom or kitchen tiles, is great for adding unique accents and a whimsical feel to eco home decorating.
Wall tiles with LED lights
Contemporary wall tiles for bathroom or kitchen decorating with LED lights
Modern interior decorating with unique wall tile designs in eco style
These wall tiles are created for bathroom decorating, the LED lights that almost never burn out consume very little energy while making modern wall design look charming and interesting.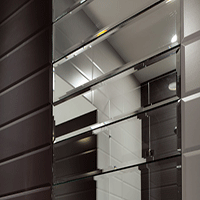 Modern wall tile designs, shapes and colors
Entryway and living room, kitchen and bathroom tiles are popular choices for floor and wall design. They are practical, attractive and easy to take care of. They are effective in resisting the bathroom and kitchen humidity, and can beautifully decorate showers and bathtubs. Modern ceramic wall tiles are beautiful and timelessly elegant. Well chosen tile  designs, textures, shapes and colors can help to adjust room dimensions and help visually increase small rooms.
Dark tile designs with large images or many small details make a room look smaller. Tiles in light colors, mirrored and glossy tile designs reflect more light into a room, stretching the space visually. Rectangular tiles, like new stylish designs from FAP Ceramiche Collezioni, www.fapceramiche.com/ are great for balancing room dimensions.
Rectangular Italian tiles look more interesting than traditional square-shaped ceramic tile designs, visually stretching small rooms and creating more spacious home interiors. While selecting wall tile designs for your bathroom, entryway, laundry room or kitchen, remember that shiny and smooth wall tiles in light colors visually expand living spaces.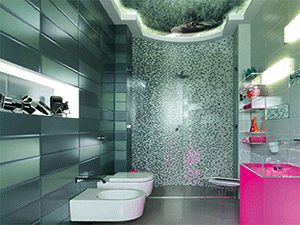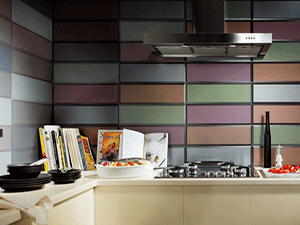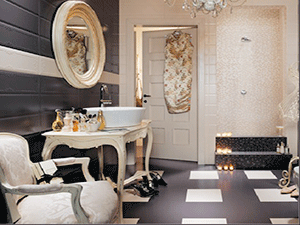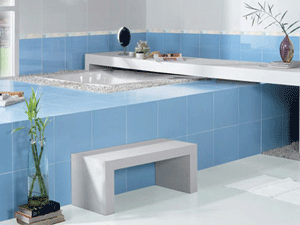 If you want to create cheerful interior decorating with modern tile designs, select bright orange, purple, pink, blue and green colors for your tiles and create dynamic and stylish decor with stripes. If you intend to relax in your bathroom in the evening and prefer soft pastel colors for your kitchen walls, then select interesting tile designs in calming neutral colors, like light blue, lilac, beige and soft green. White and cream tones are perfect for your kitchen or bathroom remodeling and home staging projects also.
Modern bathroom decorating ideas
Small bathroom remodeling and home staging tips
Bathroom accessories and towel heaters for luxury bathroom decorating and home staging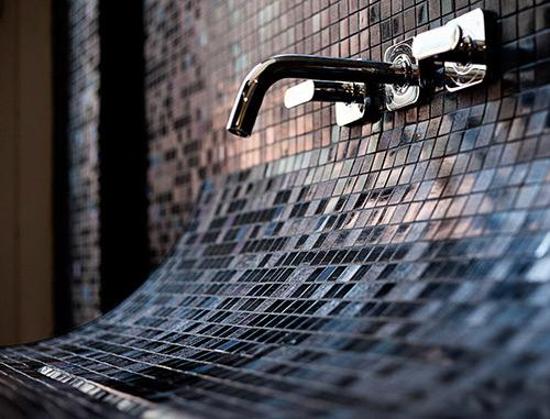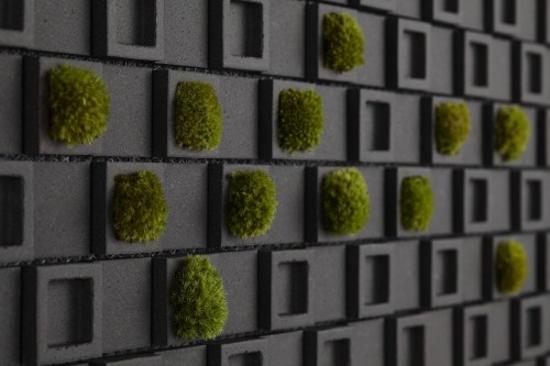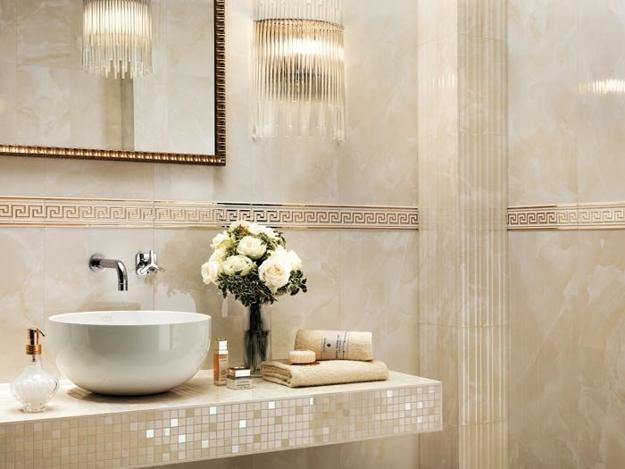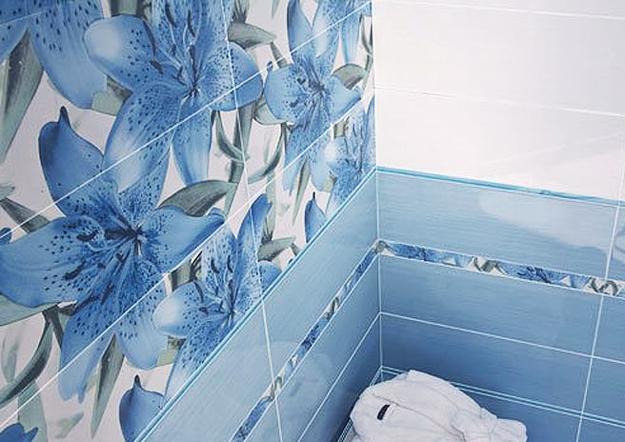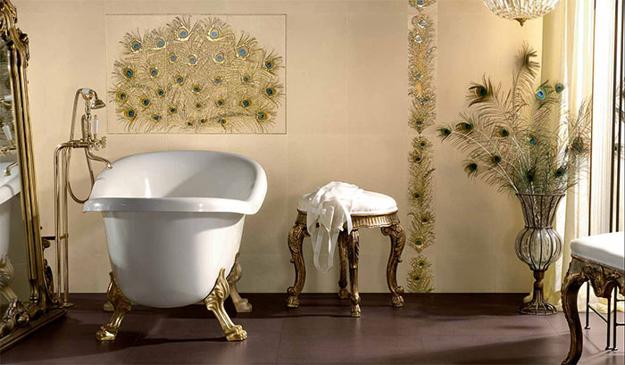 From traditional ceramic tile designs to trendy wood-like, shiny metal, and mesmerizing glass, there is seemingly unlimited ways to brighten up...
and enjoy free articles sent to your inbox