Recycling Tree Stumps for Yard Decorations to Remove Tree Stumps Naturally and Effortlessly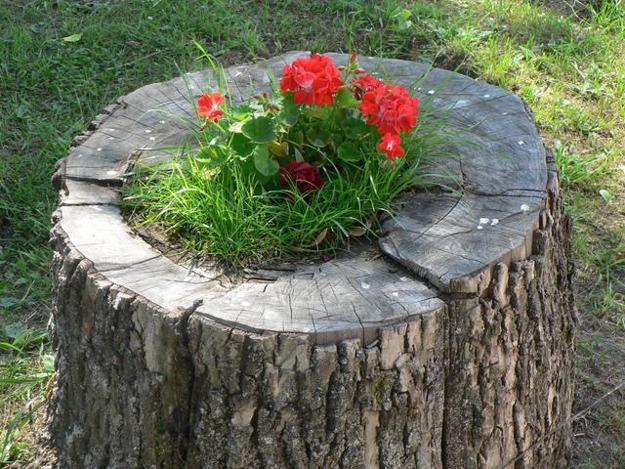 Tree stump planter with red flowers
Tree stumps can be annoying eyesores that remind of dead or broken trees. Recycling tree stumps for yard decorations and decorating them with flowers offer a creative way to remove stumps naturally and effortlessly and keep gardens look beautiful. A natural method of tree stump removal is a great alternative to traditional stump grinding or manual work. Recycling is decomposition. Rotting and decaying are the easy, simple and healthy way to get rid of tree stumps and add unique decorative accents to yard landscaping.
Choosing natural decomposition allows nature to do all of the work. It takes stumps to rot away completely and allows to enjoy creative backyard ideas for outdoor home decorating with flowers. Stumps with flowers or decorative grasses are fabulous yard decorations. They can be attractively and effortlessly incorporated into yard landscaping creating bright and unusual centerpieces that impress and delight.
A tall stump can be used as a flower-pot stand and as a flowerpot also. A rotting tree stump is a perfect medium for creating a wood sculpture or a bold flower arrangement. Tree stumps with flowers look attractive, creative and playful, bringing more fun into your life and turning a simple stump into a beautiful decoration while saving your money on stump removal.
20 ways to recycle shoes for planters, cheap home decorations with flowers, backyard ideas
Yard landscaping with tree stump planters and flowers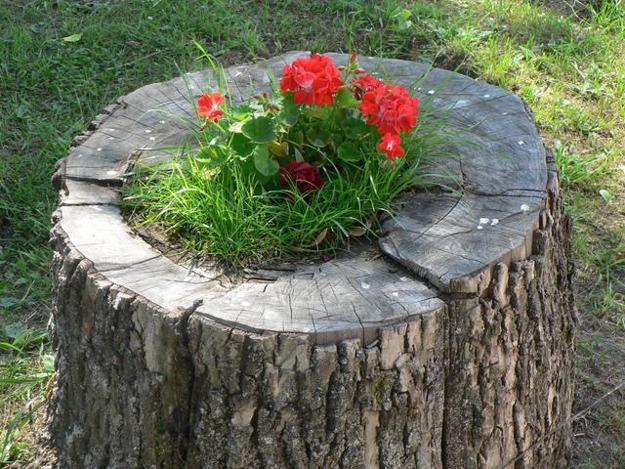 Stump decorating with flowers is fun. You can use a stump as a flower pot and speed up its rotting process. Soil and flowers increase the rate of decomposition. Drilling large holes in the top and sides of the stump increases the surface area which you can use for planting flowers and decorative grasses. Increasing the area provides more space for bacteria and fungi to grow and speeds up wood decaying.
Put compost and manure in and around the stump to give food for bacteria and fungi and help destroy the stump quicker. The warm climate affects the speed of this process destroying wood faster. If time is not an issue and you enjoy yard landscaping with stumps and flowers, natural decomposition is an effective, environmentally friendly, simple and beautiful method to improve your outdoor living spaces and remove tree stumps without stump grinding.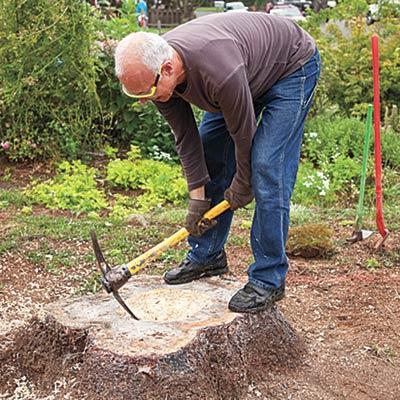 How to create a tree stump planter
Wearing safety glasses, chip away at the center of the stump with the pointed end of a mattock. After the hole gets big, switch to the wide end of the tool. Work your way toward the edges of the stump, leaving a border at least 3-inch (8 cm) wide to create a hole 4 to 8 inches (10 to 20 cm) in depth.
Creative handmade yard decorations, 20 recycling ideas for backyard landscaping
Recycling old chairs and benches for blooming yard decorations
Drill drainage holes in the side of the stump so that they slope toward the ground. Add some free-draining material, like gravel, then top it with a mix of 30 percent compost and 70 percent potting soil, and fill the planter with decorative grasses, small plants or beautiful flowers.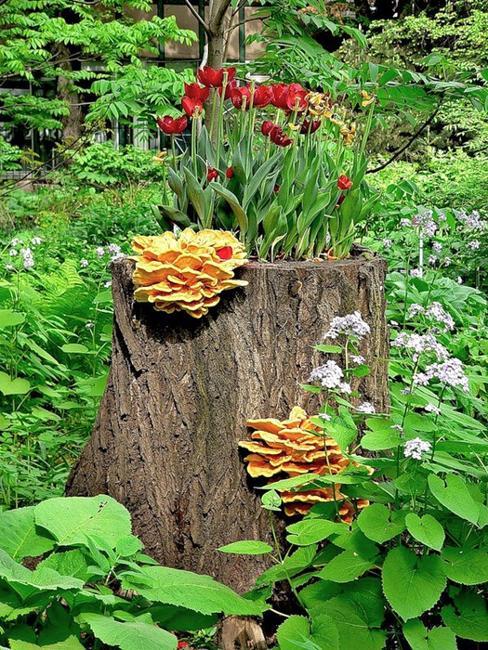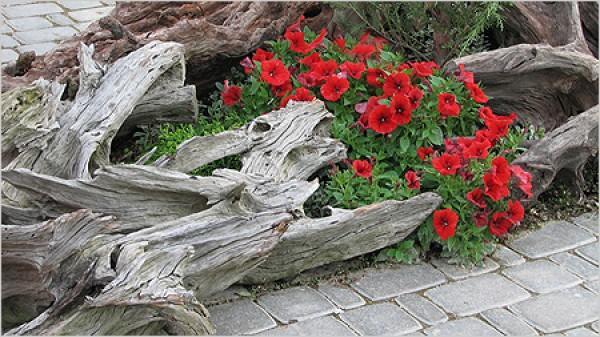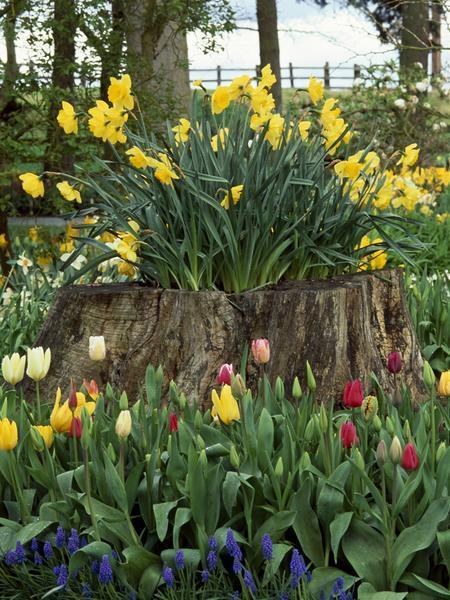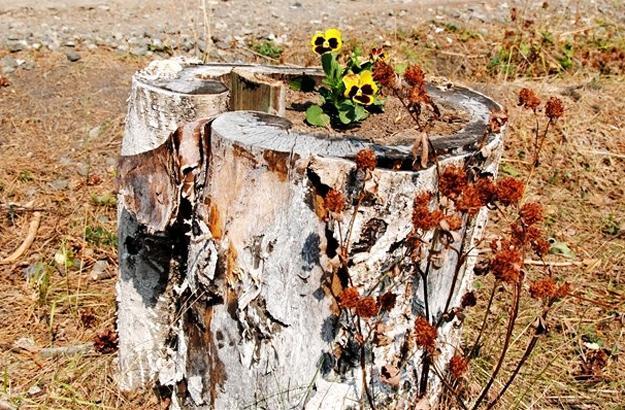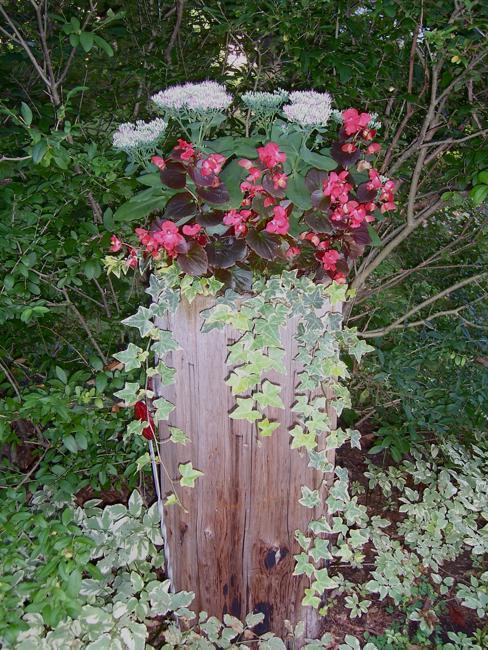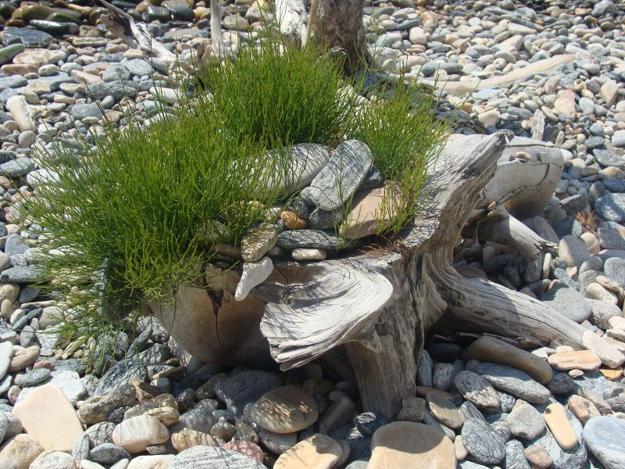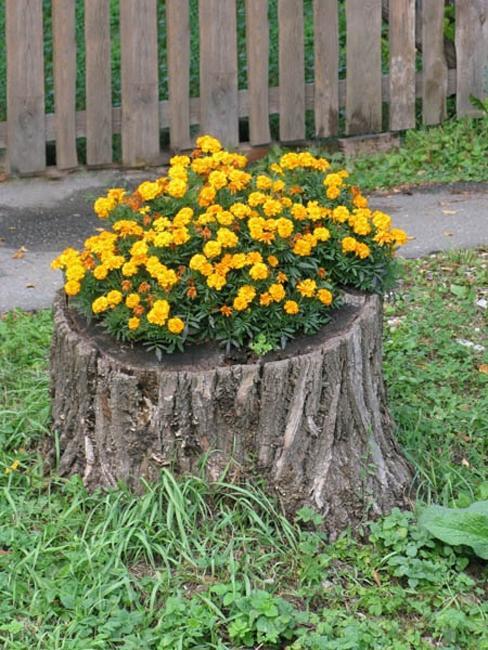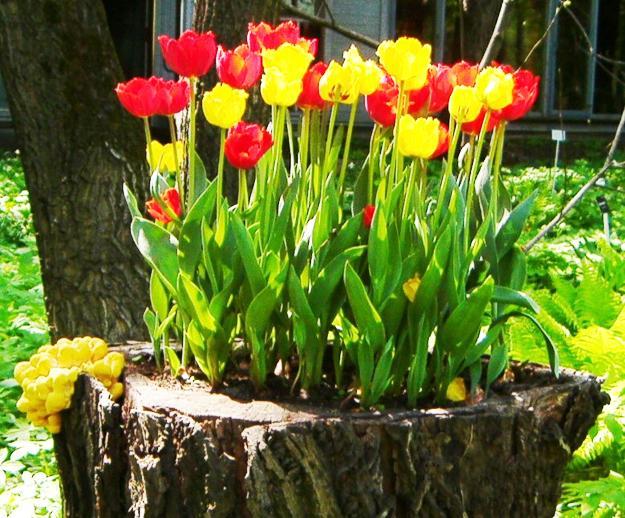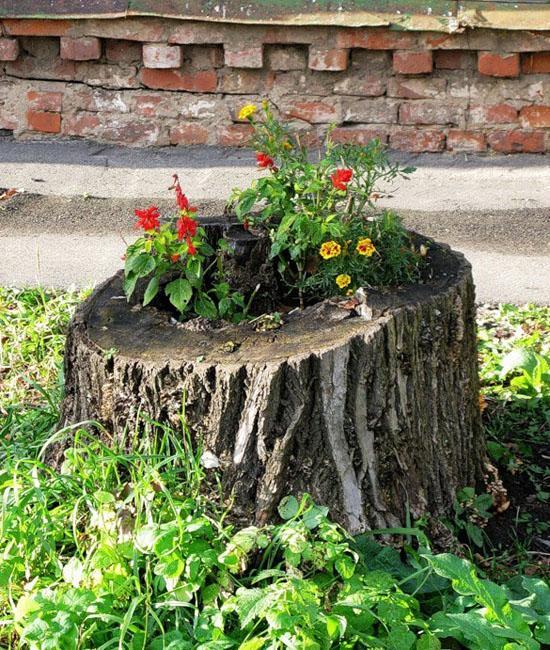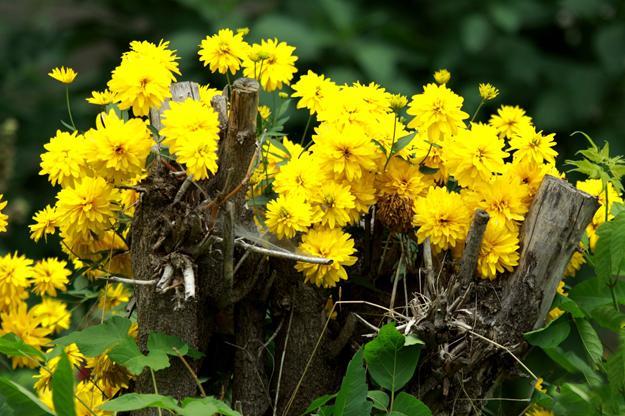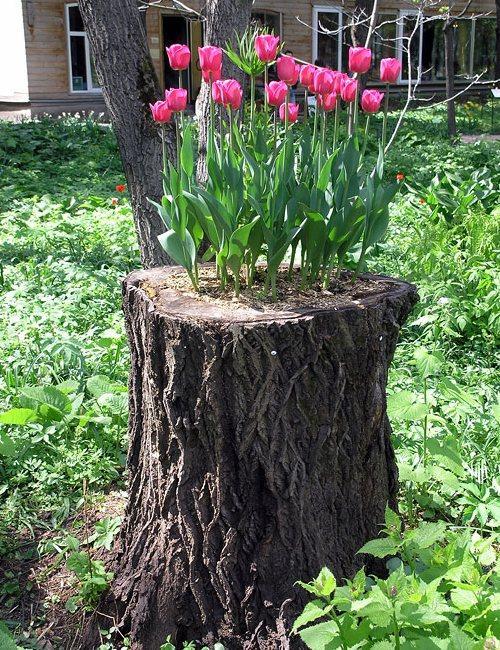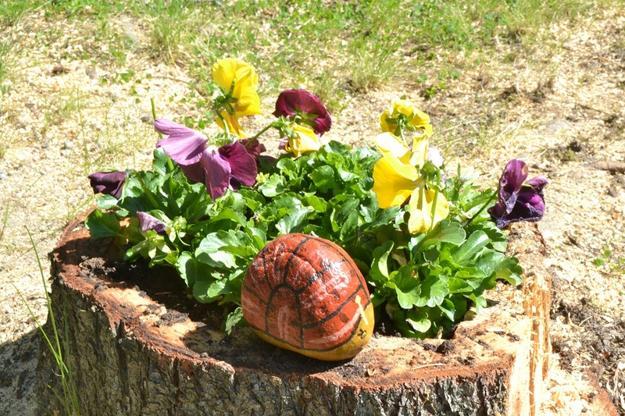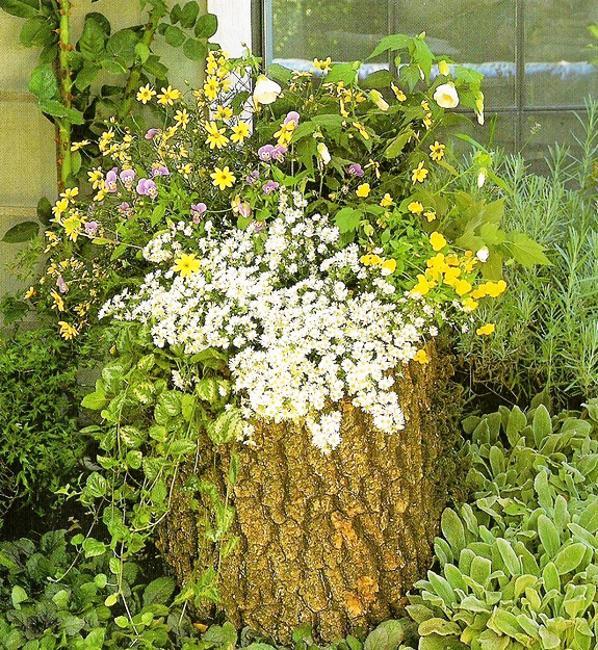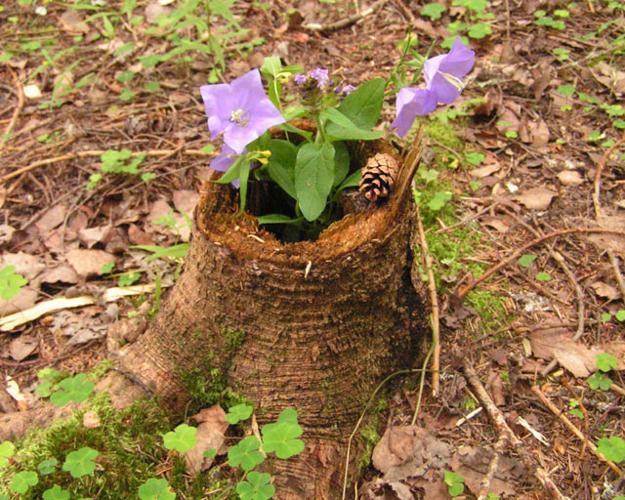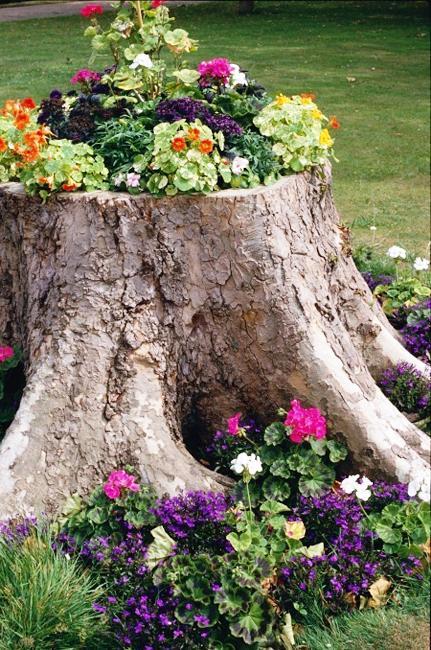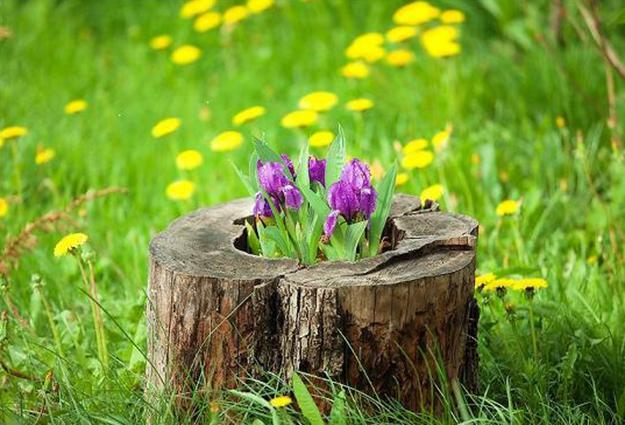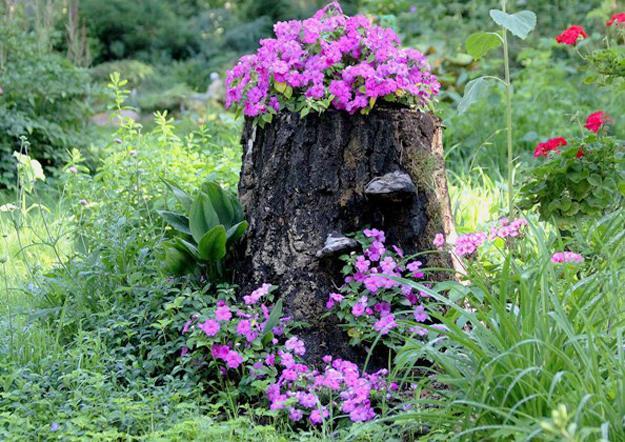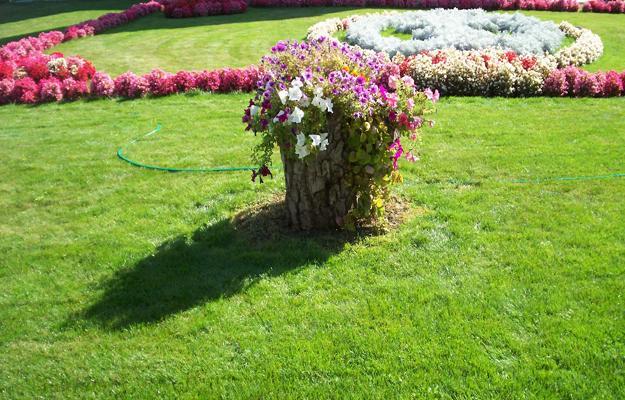 More from decorating with flowers

Roses make beautiful, romantic gifts and attractive, fresh table centerpieces. Premium quality gold dipped roses are contemporary floral designs that blend...