Bringing Bright Color Accents into Outdoor Rooms, Before and After Patio Ideas
---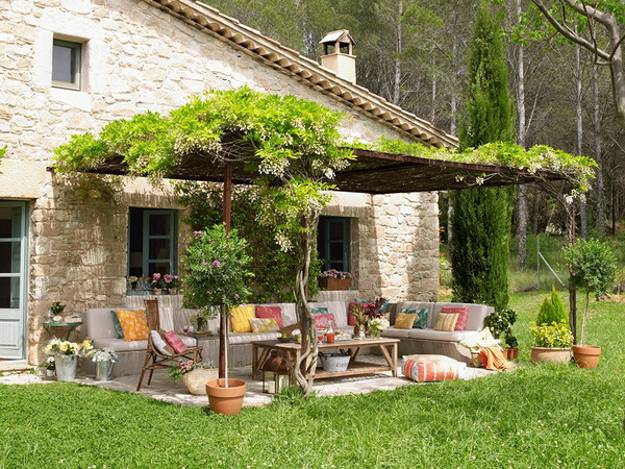 Summer decorating with flowers and colorful fabrics
Bright accents make outdoor home decor look festive and energetic. Outdoor furniture with plain cushions in light colors, mixed with colorful decor accessories, – flower pots, candle holders, lanterns and decorative pillows, create beautiful outdoor home decor. Lushome shares a wonderful decorating project that shows patio ideas before and after adding vivid accents and demonstrate how bright colors can transform outdoor rooms.
Outdoor furniture in light, neutral colors bring elegance into living spaces. Cushions in light neutral colors are versatile, timelessly stylish and popular trends in decorating patios, porches, open decks and balconies. Light neutral colors beautifully blend with lush vegetation, beautiful flowers, blue skies and shades that sun light creates, and set an energizing atmosphere in outdoor rooms.
Light neutral colors fit perfectly into natural landscapes and city views, harmoniously merging with the surrounding greenery and buildings. Outdoor furniture in light neutral colors has universal appeal, and it is the most popular choice for outdoor home decorating around the world. Accentuated with bright and colorful decor accessories, these furniture pieces look truly beautiful, very personal and inviting.
22 porch, gazebo and backyard patio ideas creating beautiful outdoor rooms in summer
Patio ideas blending colorful accents with outdoor furniture in neutral colors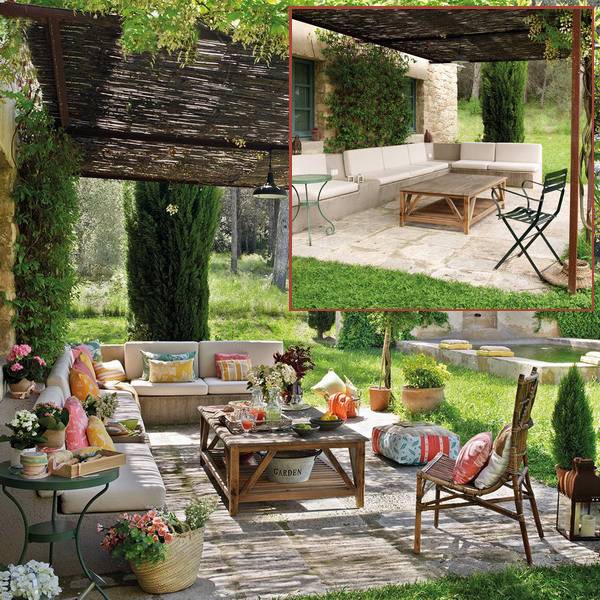 Bright patio ideas that blend colorful accents with outdoor furniture in light neutral colors are a smart way to make outdoor rooms look youthful, bold and energetic. Cushions in white, beige and gray color tones look gorgeous with colorful accents, offering wonderful patio ideas that set a pleasant and optimistic atmosphere.
Colorful accents can refresh and style outdoor furniture in no time, making outdoor home decor more comfortable, appealing and welcoming. Colorful accents can emphasize the relaxing or playful feel of outdoor rooms, and enrich outdoor home decor with pleasant decoration patterns or trendy color combinations.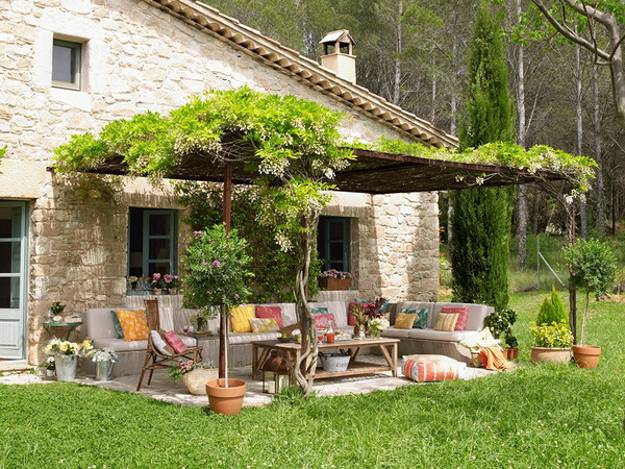 Decorating fabrics and textiles, plastic tableware and utensils, flower pots and containers for decorative plants, lanterns and pillows are just a few patio ideas to bring energy into outdoor home decor and create modern outdoor rooms on a budget. Get inspired by beautiful photographs before and after. Steal and use interesting patio ideas for decorating your outdoor living spaces, giving a new life to your furniture in neutral colors.
5 outdoor home decor color schemes and patio ideas for summer decorating
22 backyard patio ideas that beautify outdoor living spaces
Boring decorating and plain patio ideas can be spiced up with colorful accents, creating wonderful places, filled with flowers, pleasant color combinations and interesting details, to rest and dream in style.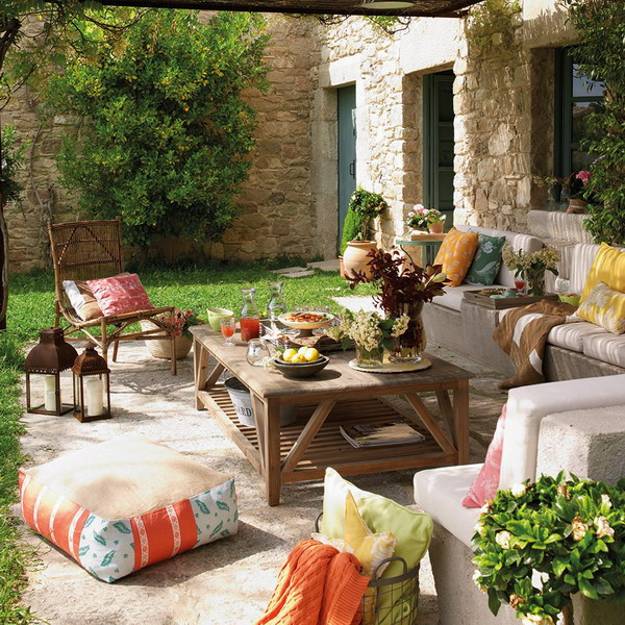 Bright color accents, – pillows in yellow, pink and green colors, colorful accessories for a coffee table and beautiful flowers in pots and baskets make this blooming patio look fresh and modern. Natural fabrics in bright colors, fruits, like lemons and limes, outdoor tableware and candles in matching colors enhance the beauty of bright outdoor rooms and add positive energy to summer decorating.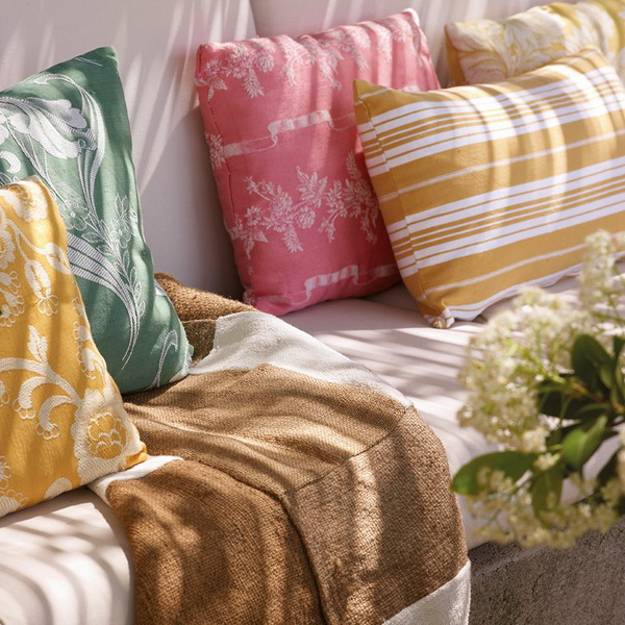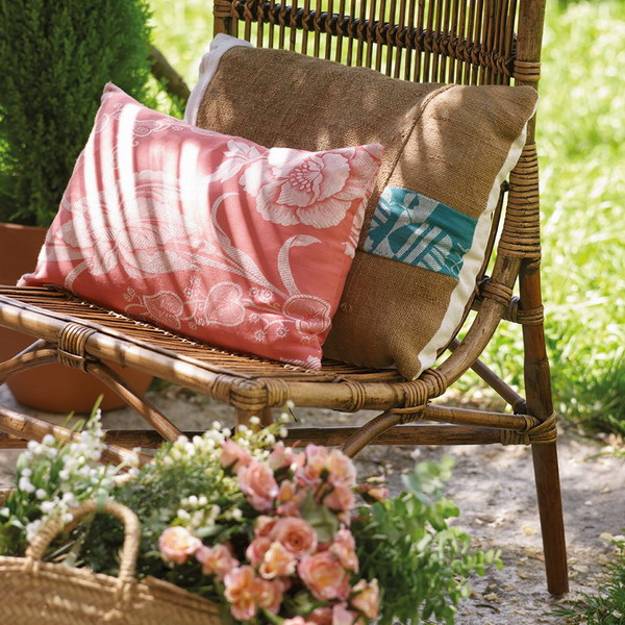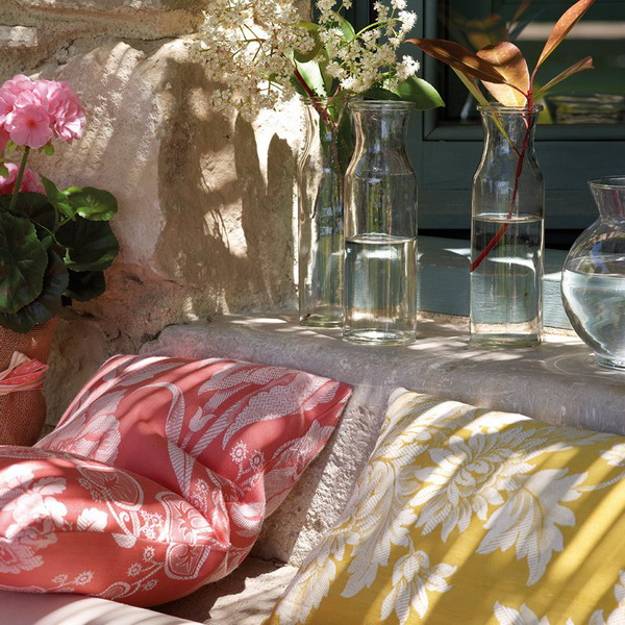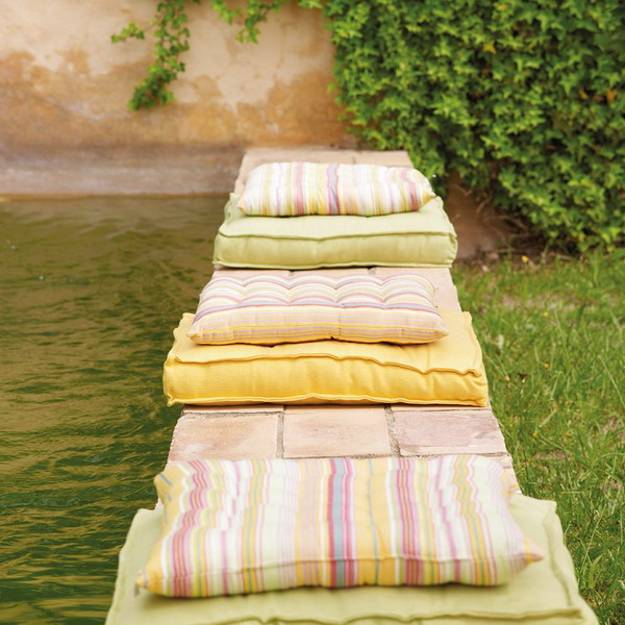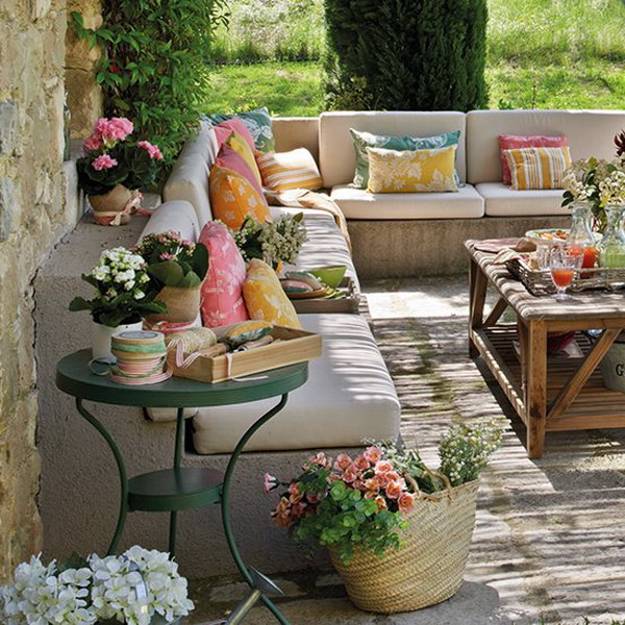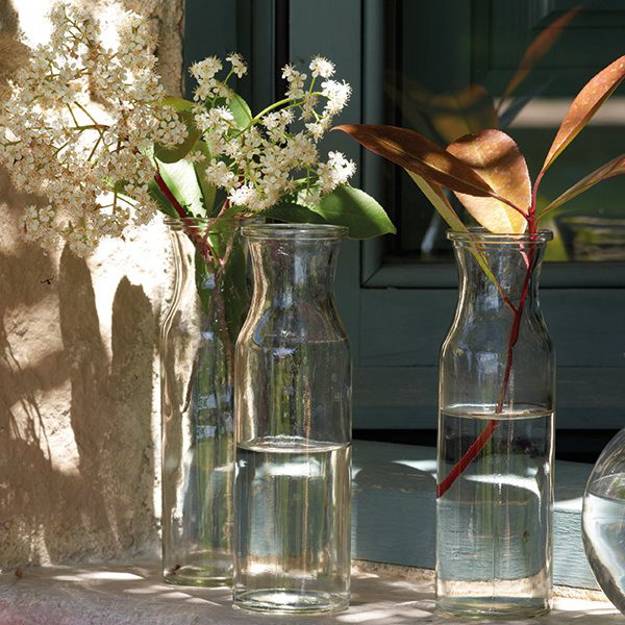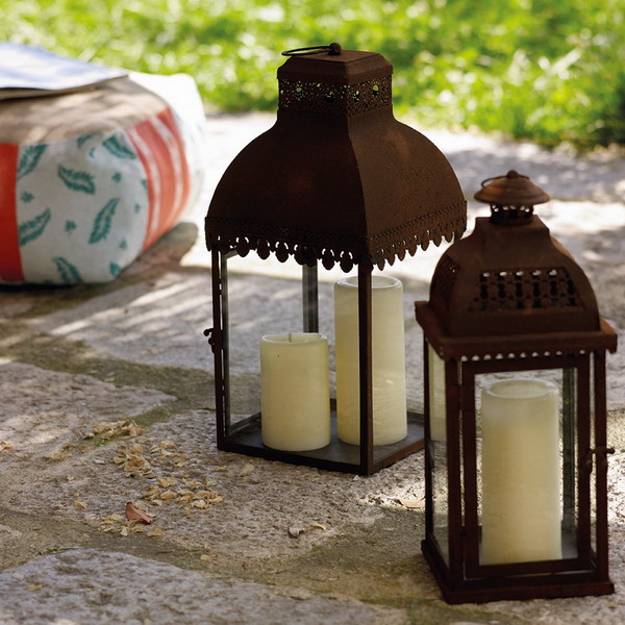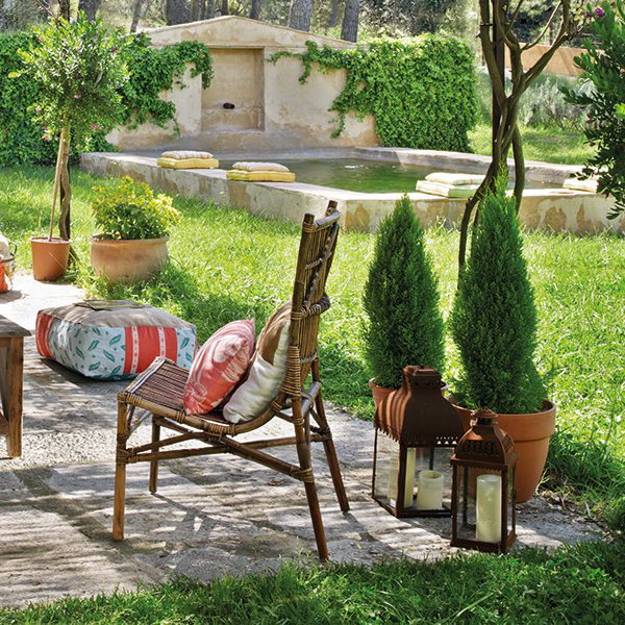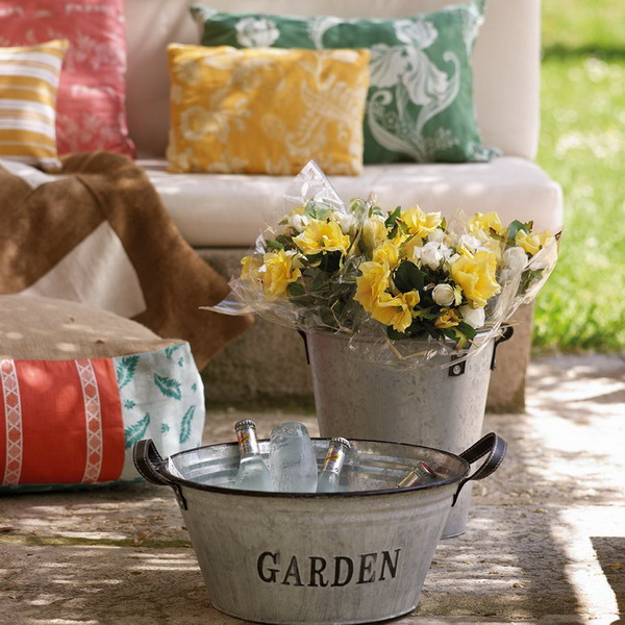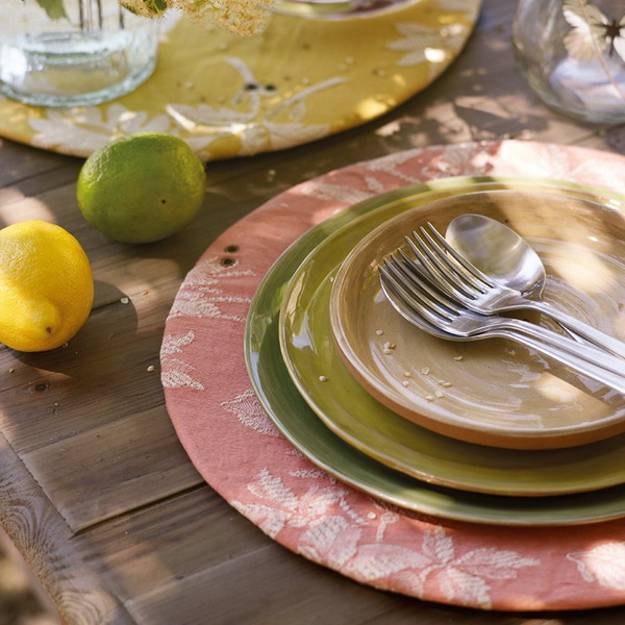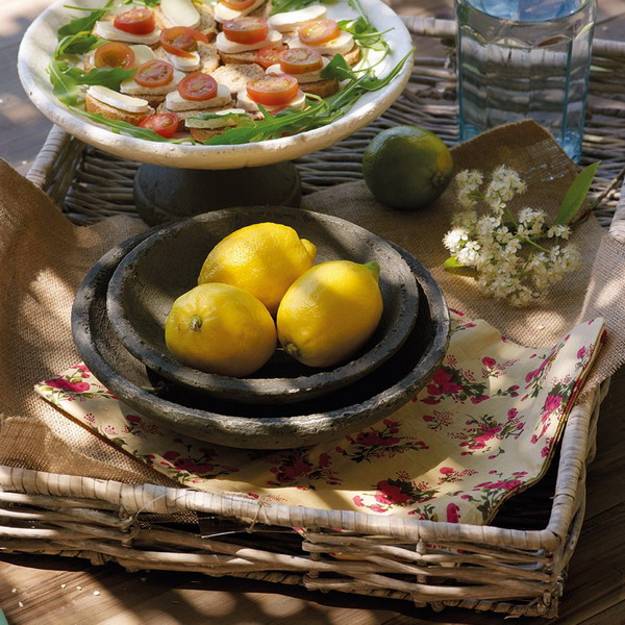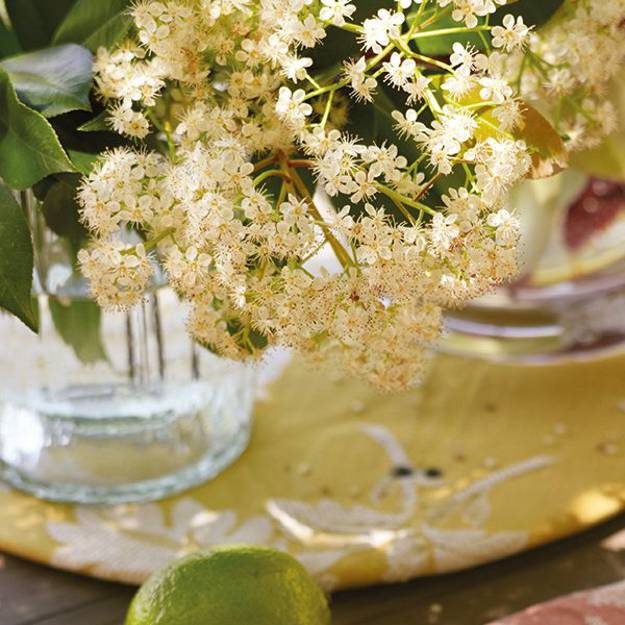 by Ena Russ
last updated: 21.07.2014