Black Flooring ideas, Making Statement and Adding Drama to Modern Interior Design

Interior Design Ideas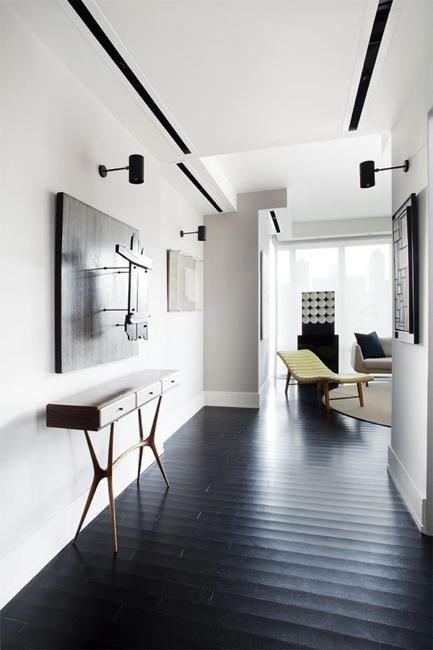 Black and white entryway design, black flooring idea
floor decoration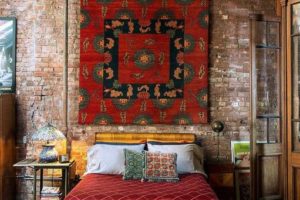 Dark floor advantages include versatility and practicality. Black flooring ideas look beautiful for decorating home interiors and functional spaces. The black floor is the decoration idea that makes a bold statement and helps create a unique and modern interior design. Although dust is visible on a black surface, footprints and stains are not a problem. Black flooring ideas are excellent solutions for bright, sunny rooms where direct sunlight rays can create an irritating eye glare on a light floor.
Here is the Lushome collection of modern interior design ideas showing a fantastic look of the living spaces with black floors. Black flooring ideas are super effective in bringing drama and making bold statements. The dark, neutral color tones define sharp edges of functions and create fascinating contrasts with white decorating or colorful furnishings.
Black flooring ideas clarify the purpose and offer a strong backdrop for displaying modern interior design concepts in a dramatic, theatre-like setting. Whether concrete, ceramic tiles, marble, or painted dark-gray or black wood, Black floors create an intense sense of drama. Black flooring ideas are perfect for entryway designs and foyer decorating. Classy black flooring ideas also look elegant and sophisticated in bedrooms, living rooms, kitchens, and bathrooms.
White floors, decoration ideas that brighten modern interiors
Black ceiling designs, mysterious and modern interior design ideas
Black and white decorating ideas, home office designs
Black floors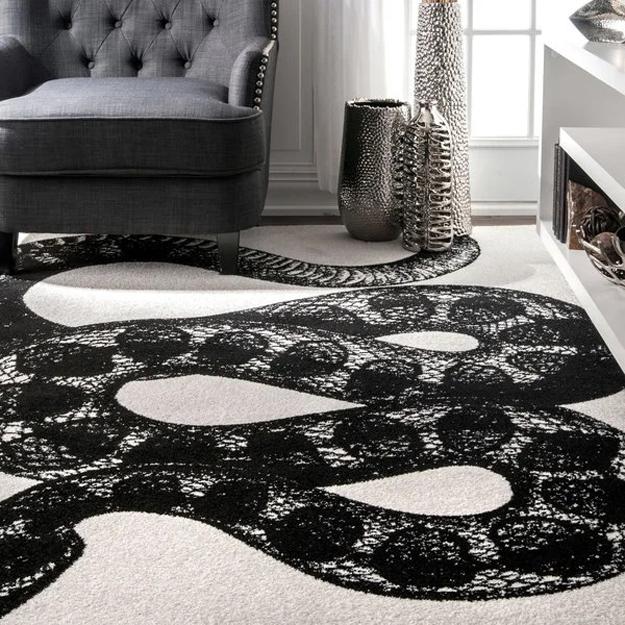 Contrasts in modern interior design
Matching interior design colors, floor finish, wall paint colors, furnishings
Stencils and creative painting ideas for modern floor decorations
Modern carpets showing stylish geometry and beautiful contrasts
Black flooring ideas disguise the true purpose of dark gray and black room colors, suggesting that they transcend their ordinary function and create chic, elite, functional, and unique floor decoration. White decorating ideas and colorful furniture, decor accessories, architectural elements increase the drama. Black floors are classy, and they look fantastic with white decorating ideas and vibrant accents, like artworks or area rugs.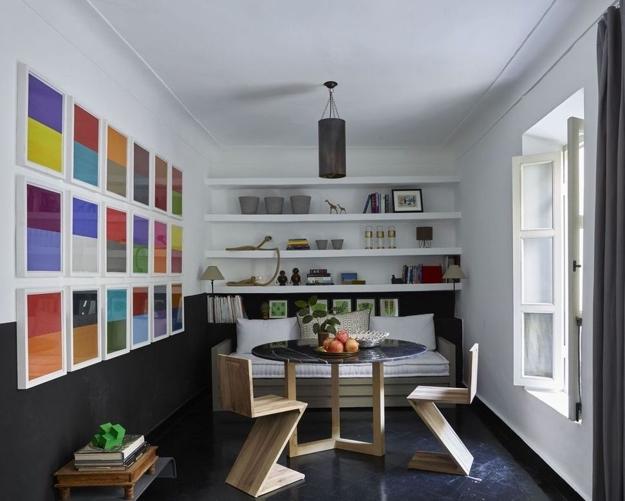 Powerful and chic floor decoration
Black flooring ideas present an aesthetic level of exquisite luxury. Versatile neutral color tones feel exciting in home interiors and private areas while playing with the strong to the eye contrasts. Black floors, combined with whites and light neutrals, create light, bright, airy spaces with modern chic. Black flooring ideas are great for rooms where absorbing the excessive light and making a room into a cozy space is the desired effect. Also, black floors are perfect for creating a masculine, powerful, and modern interior design.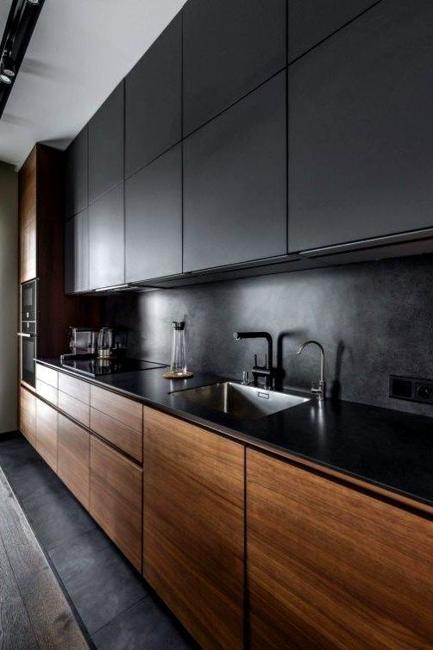 Black flooring ideas
To create black floors, you can use ceramic tiles, laminate, marble, concrete, carpet, painted wood boards, parquet, wooden tiles, and black laminate. The black flooring ideas offer a wide range of materials for floor decoration that helps make the room warm and cozy or luxurious and bold.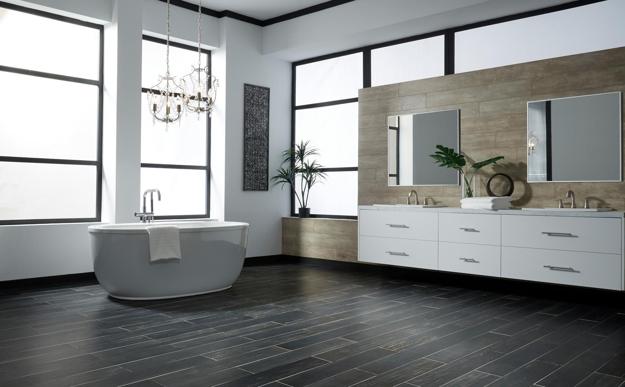 Black is a neutral color for floor decoration, but it creates a fantastic contrast and dramatic background while adding depth and a sophisticated look to modern interior design. Black floors are versatile decorating ideas that work well with all colors, but if you find black is too strong for your room, you can use gorgeous chocolate brown color shades.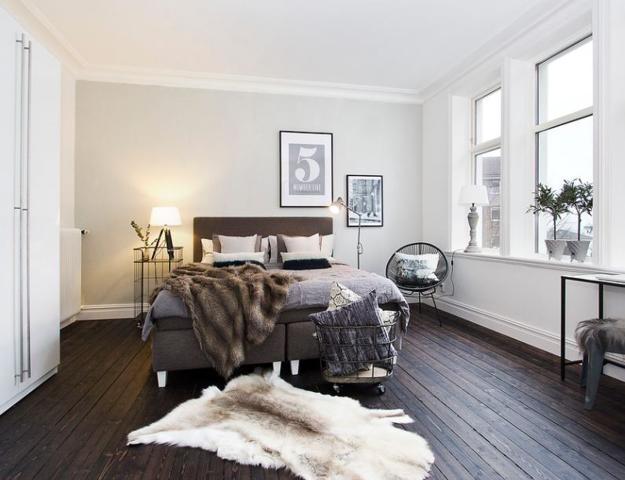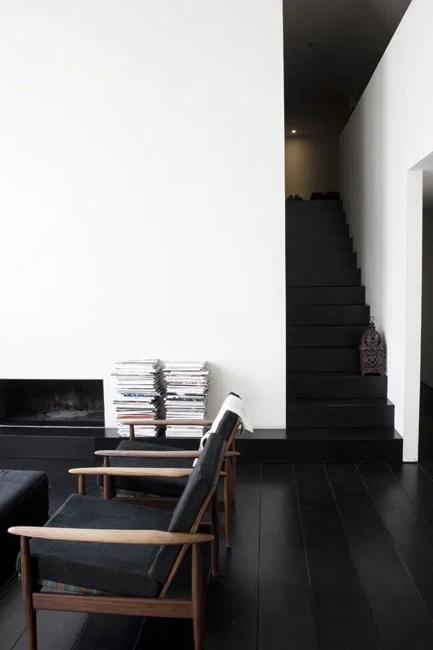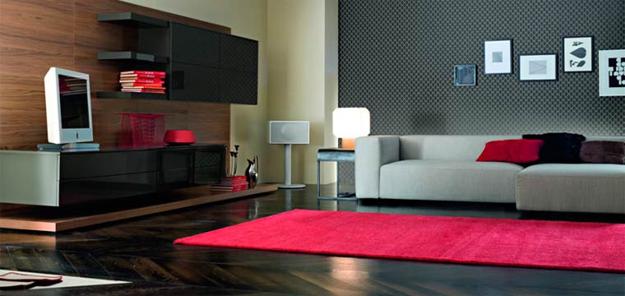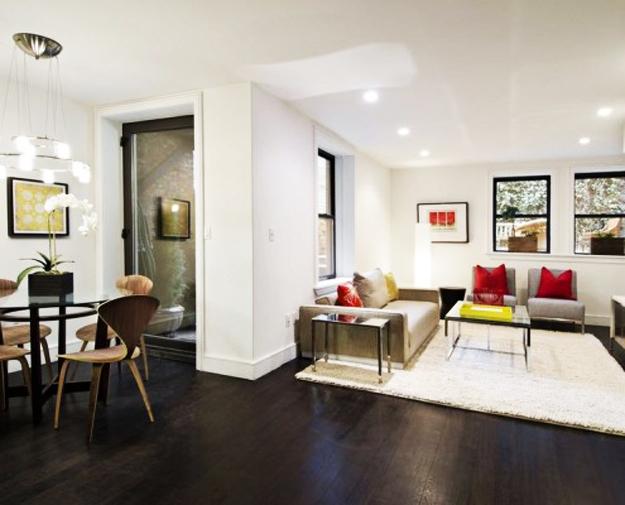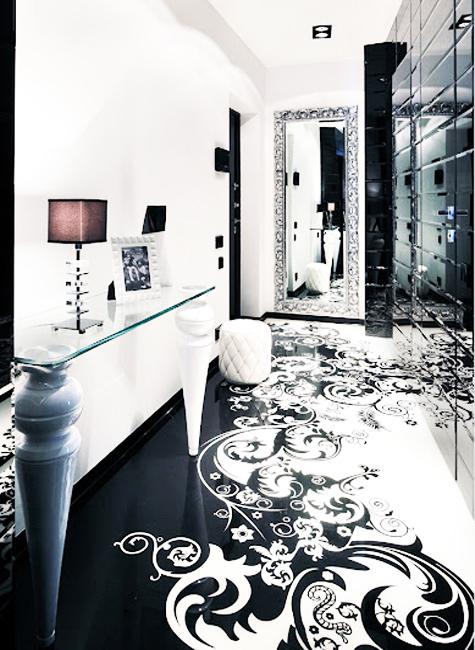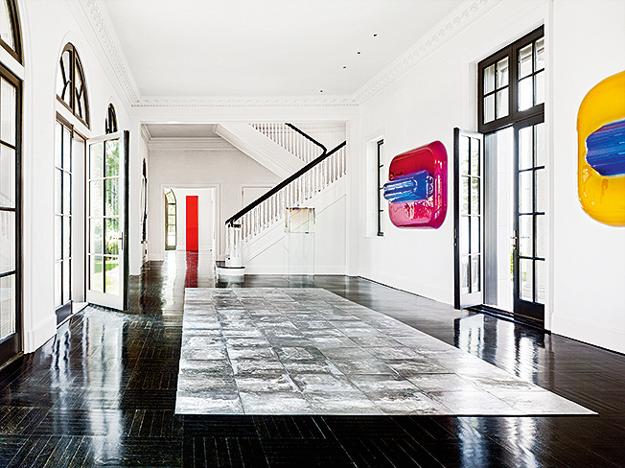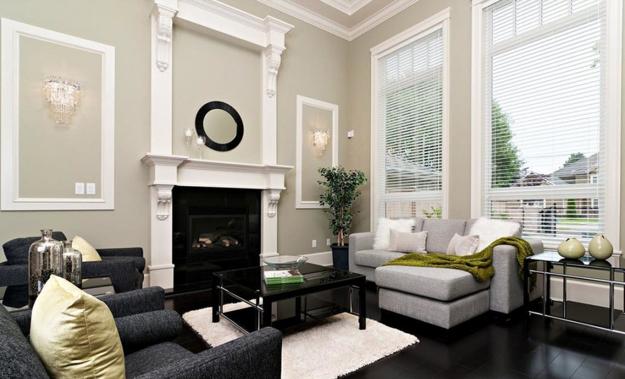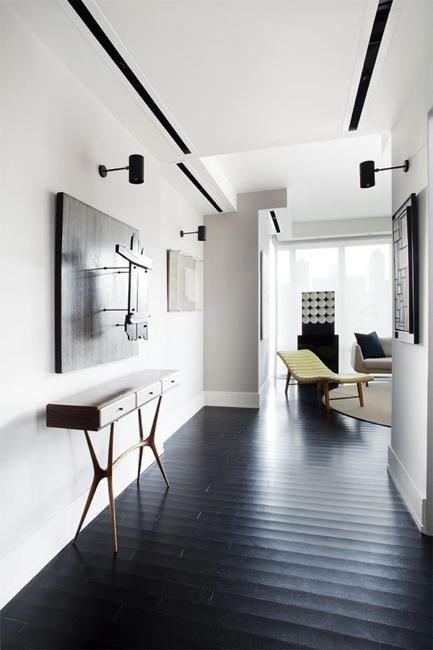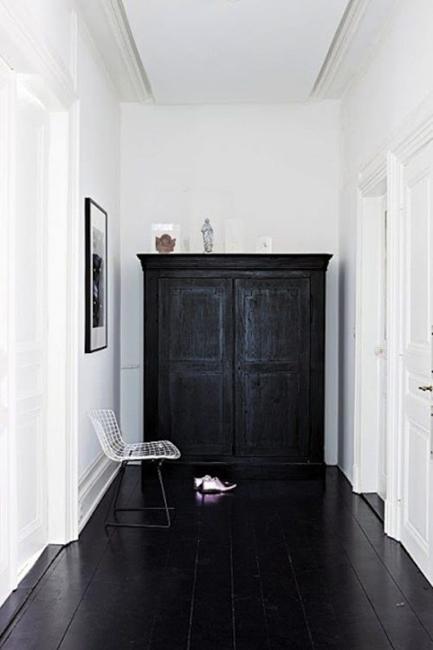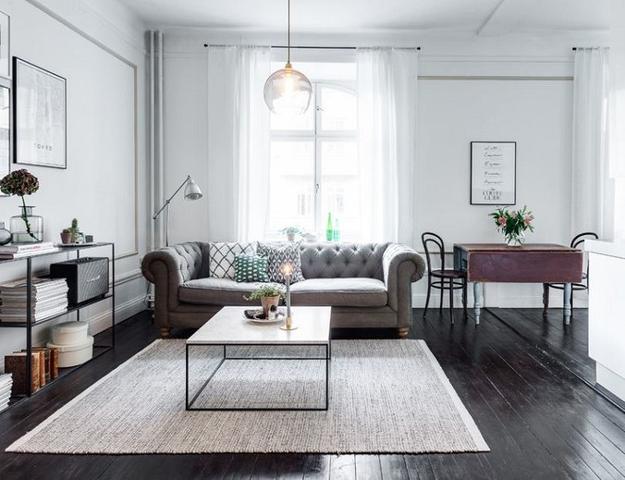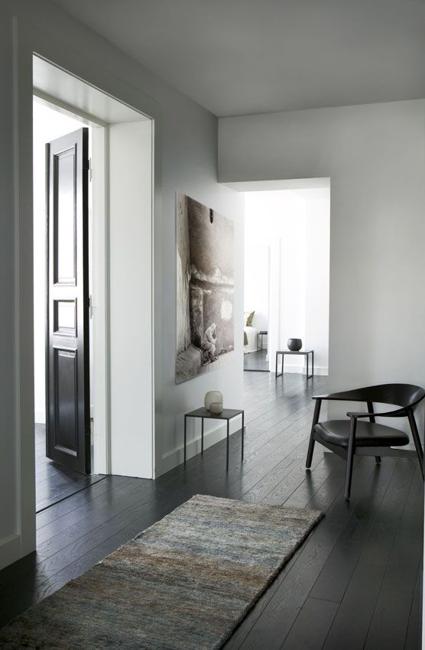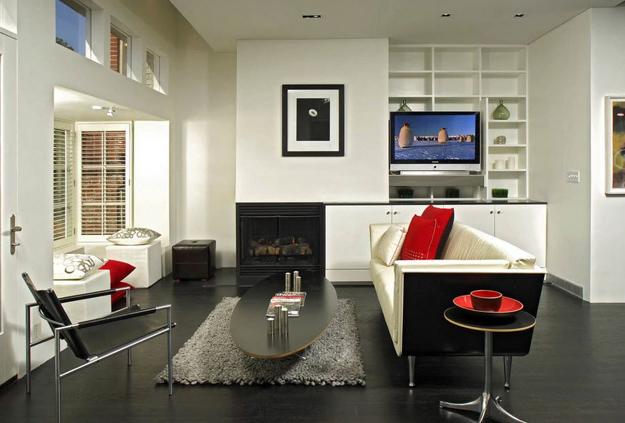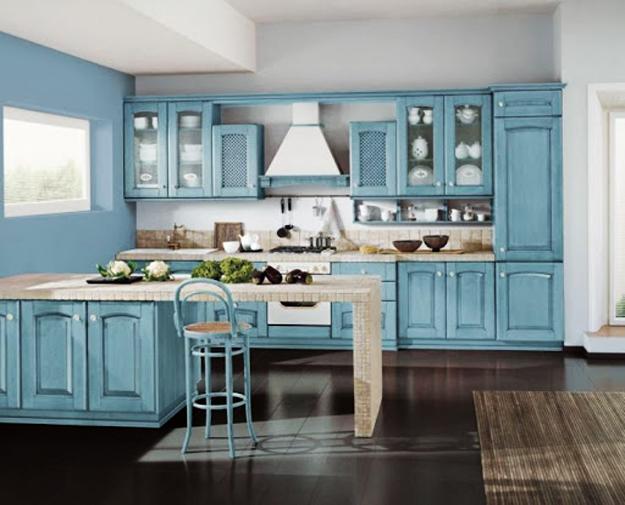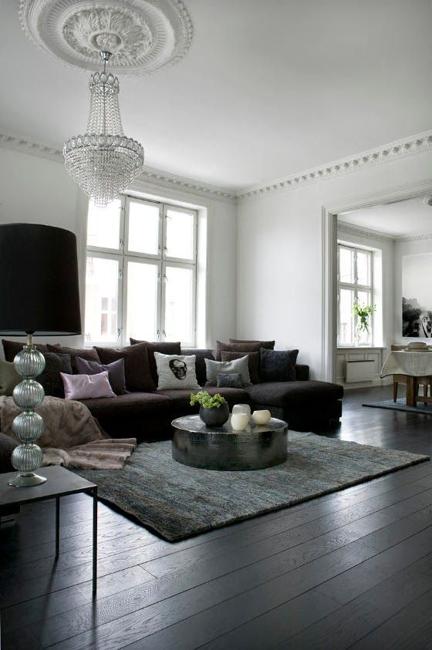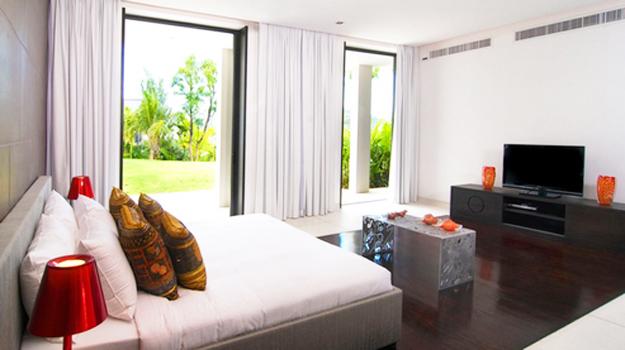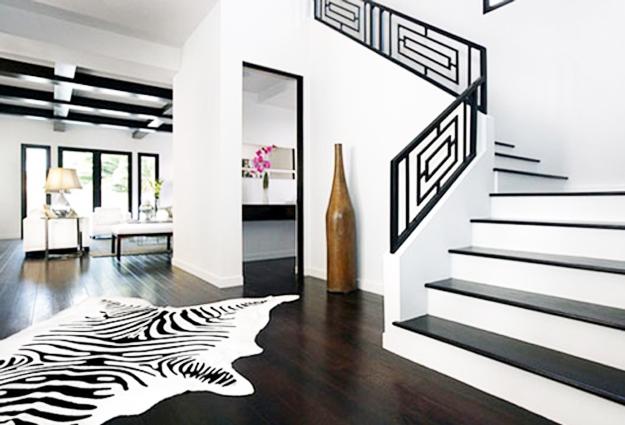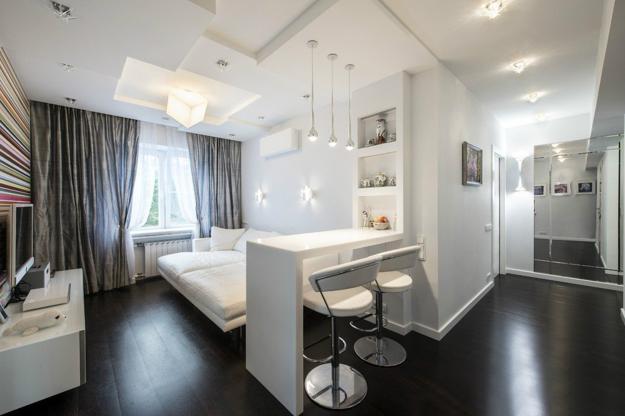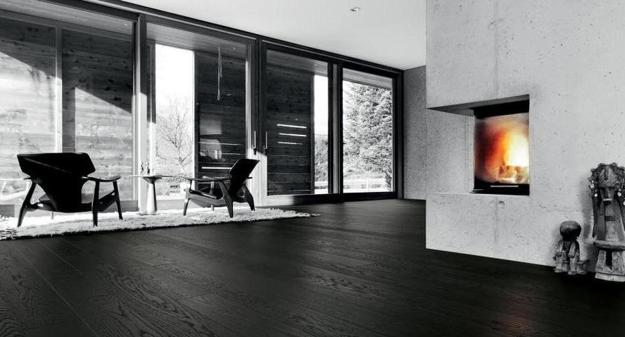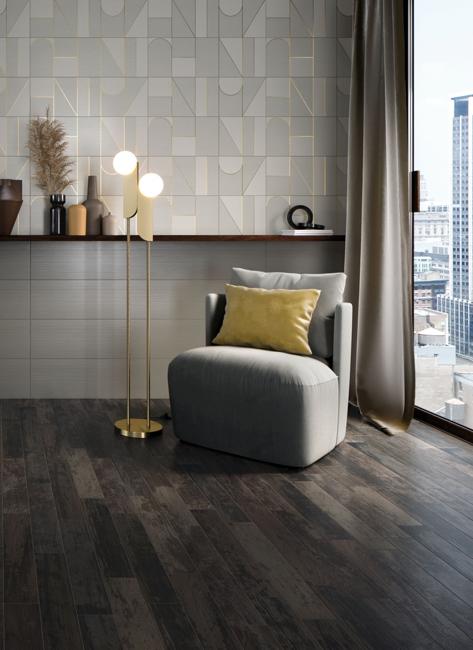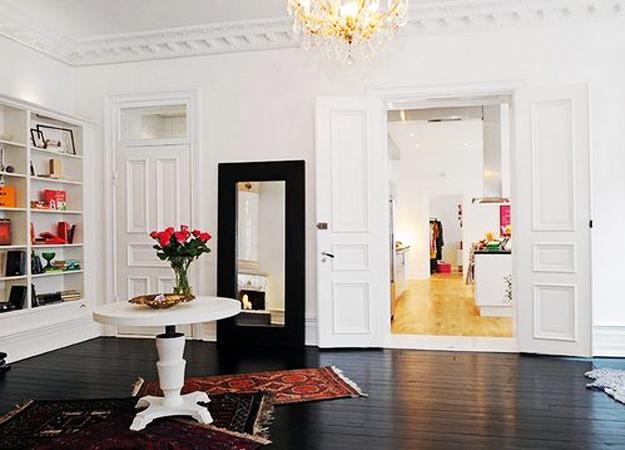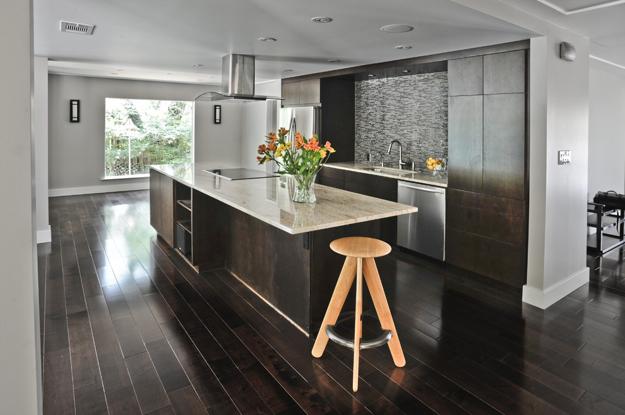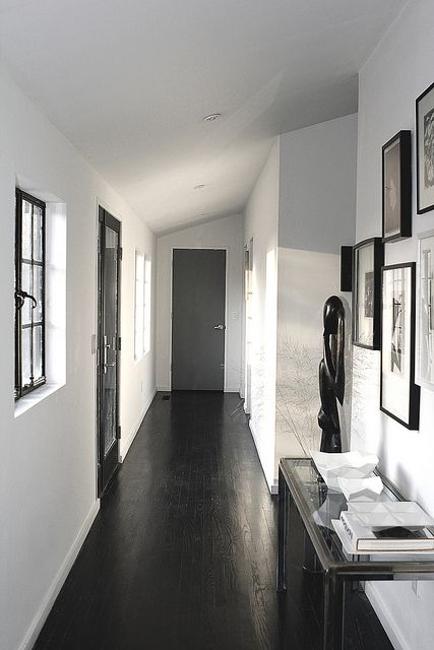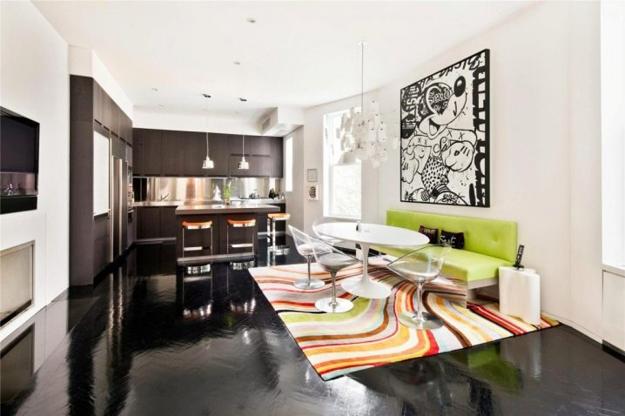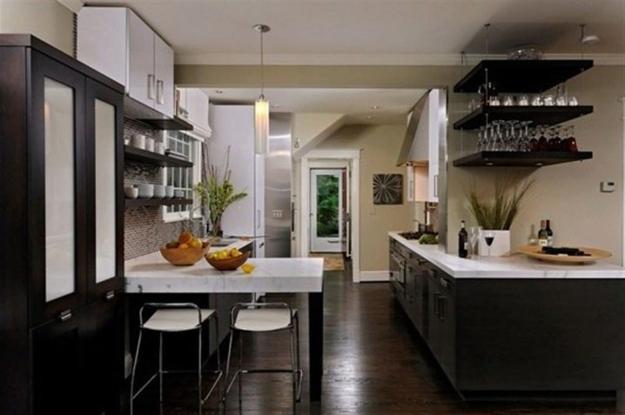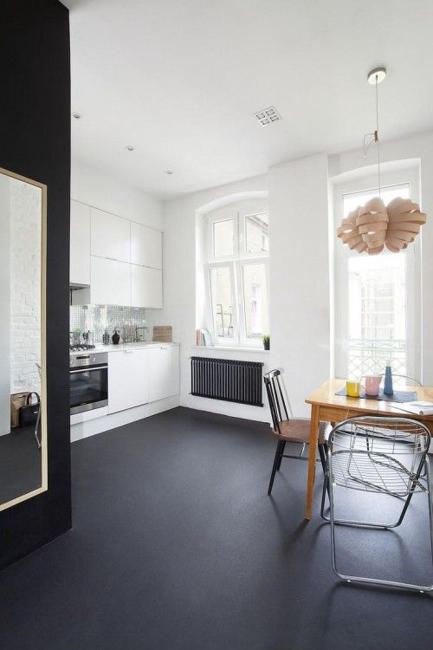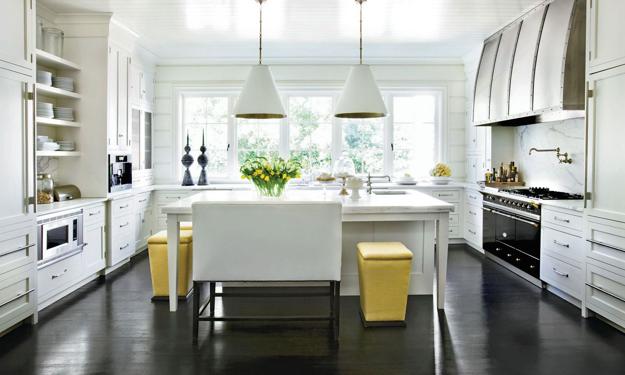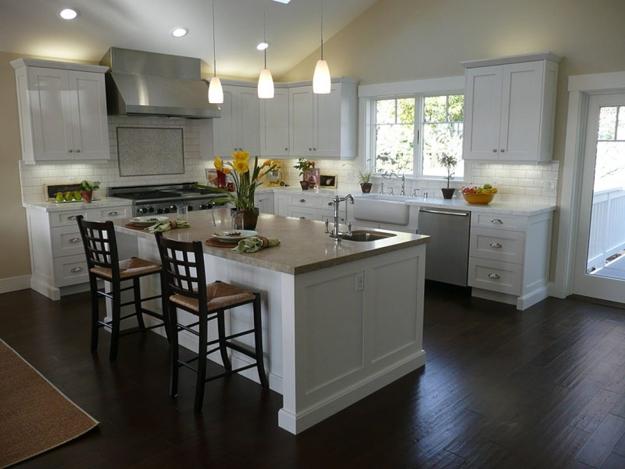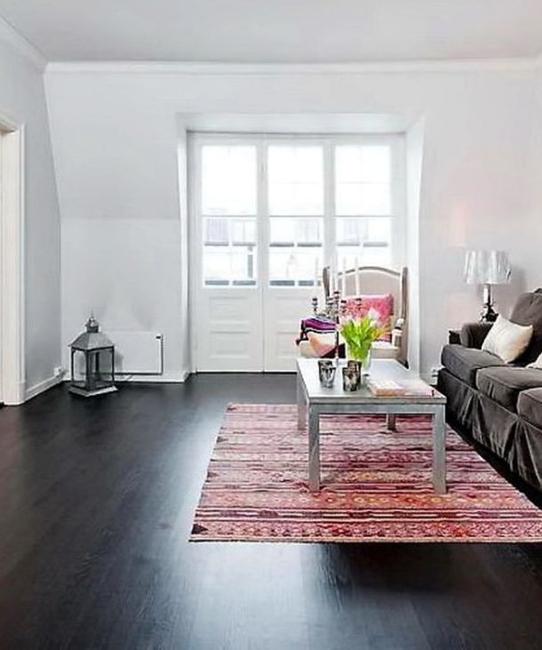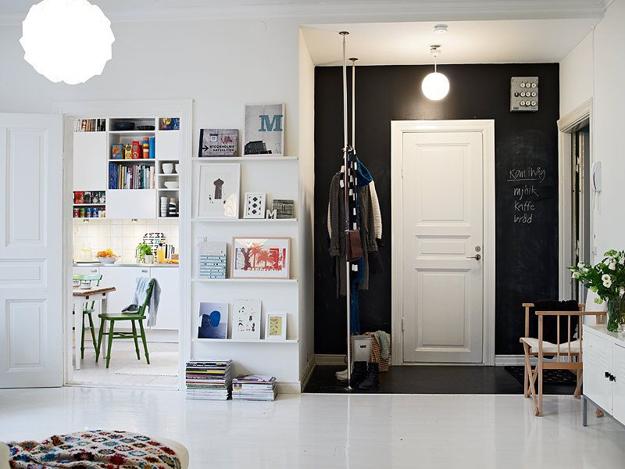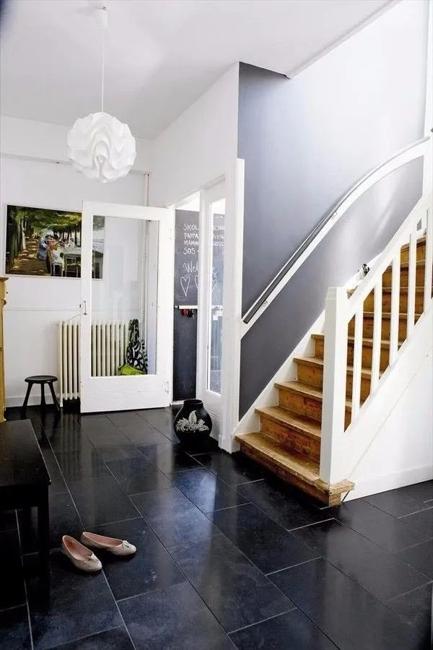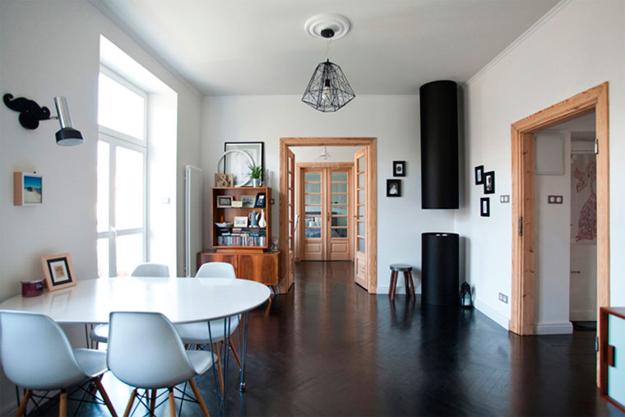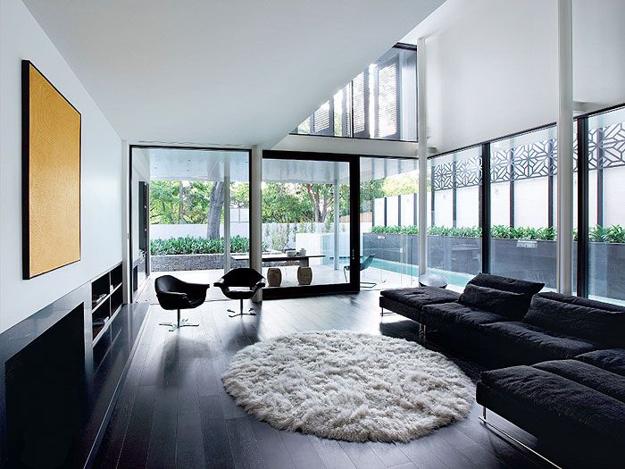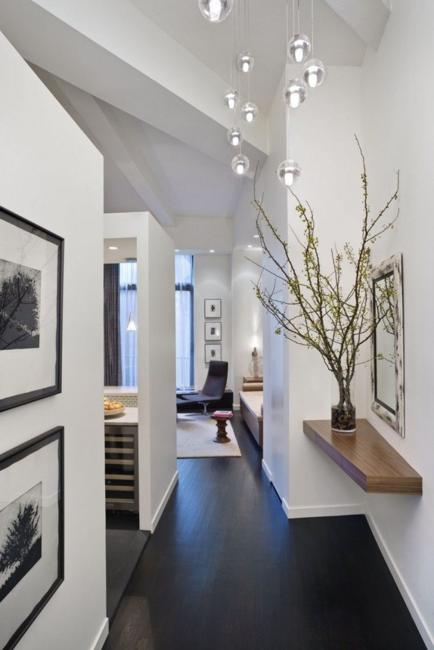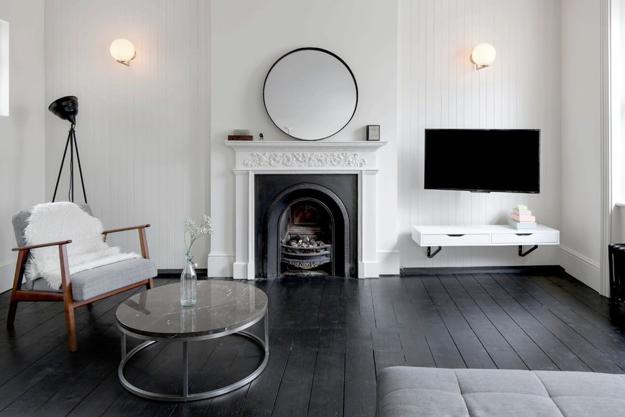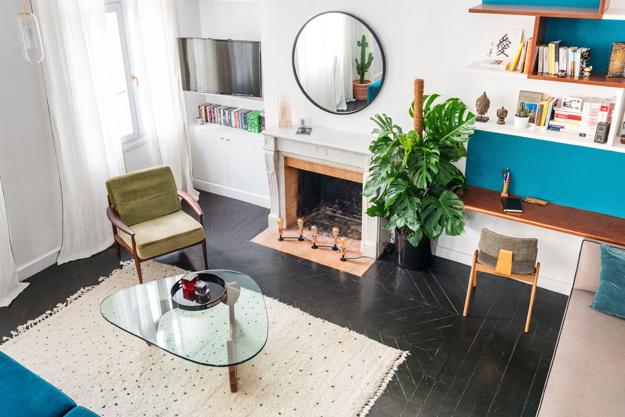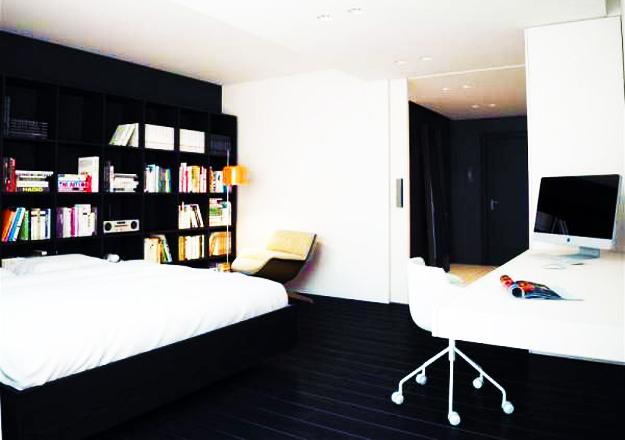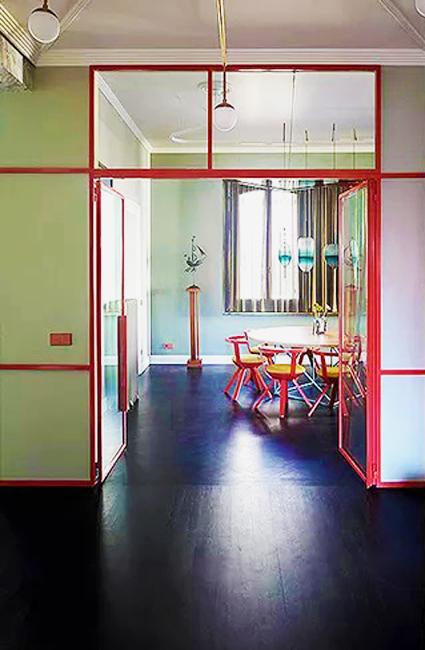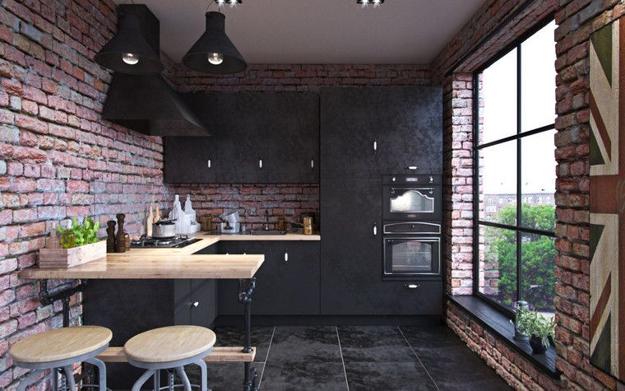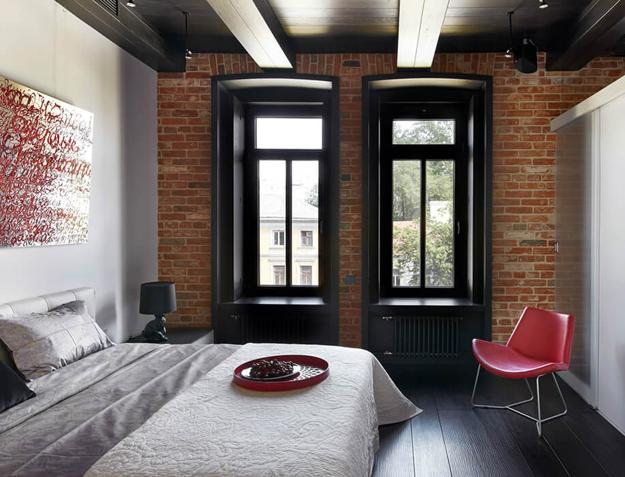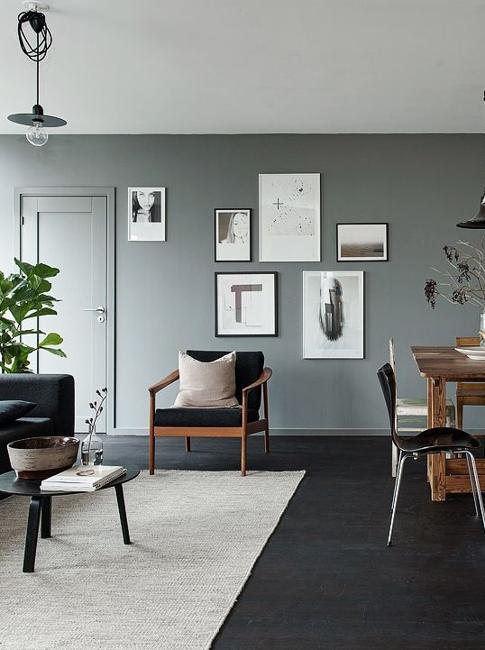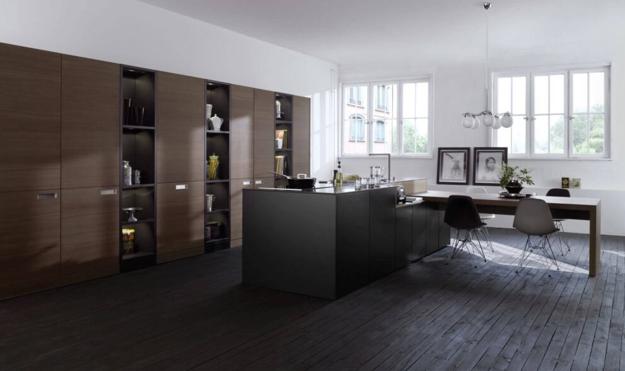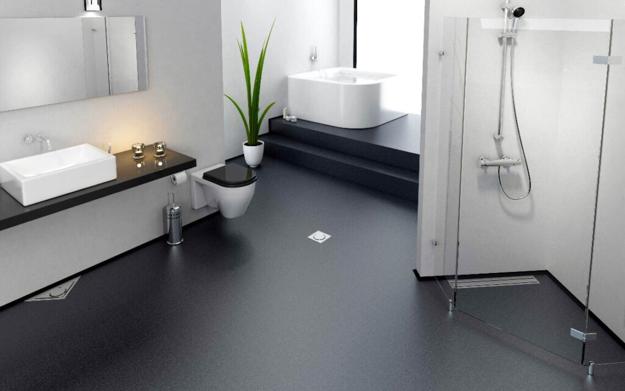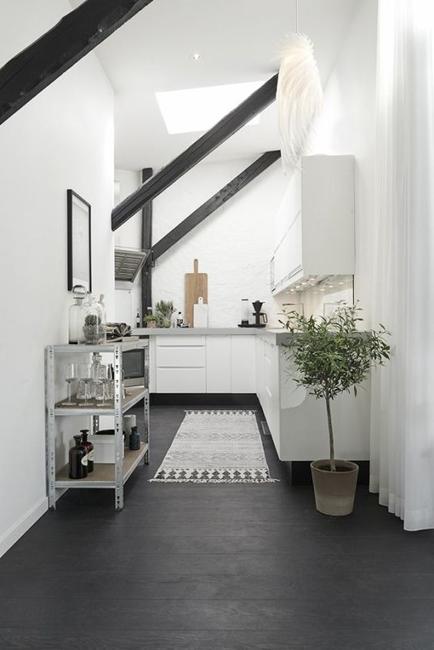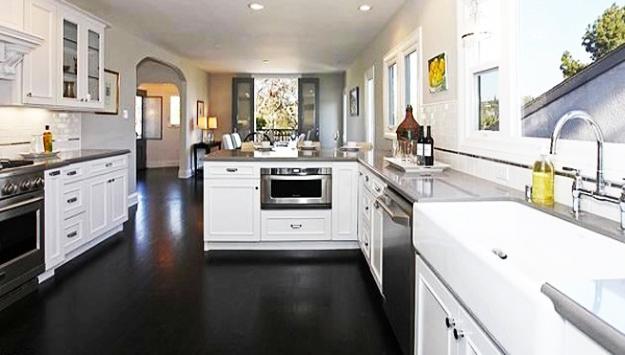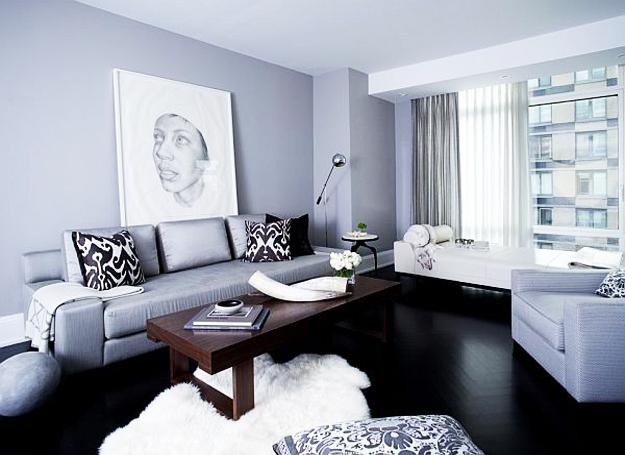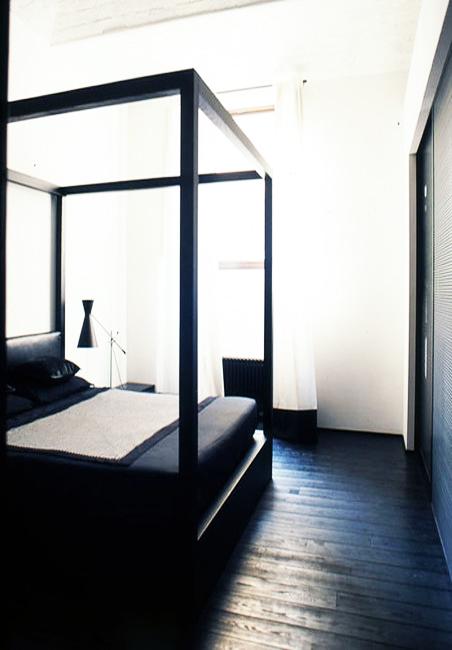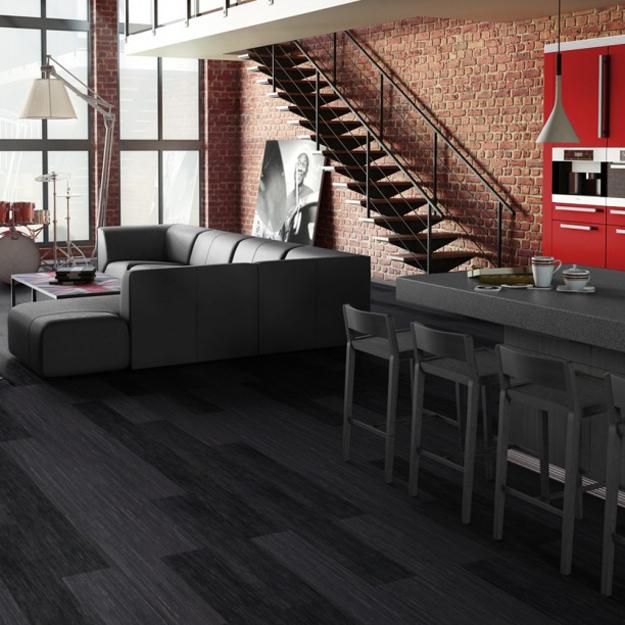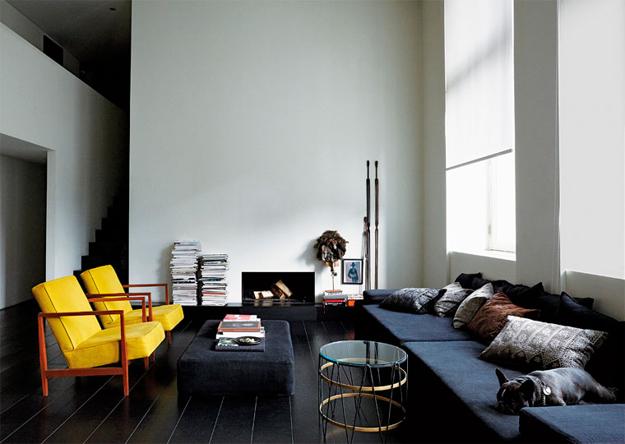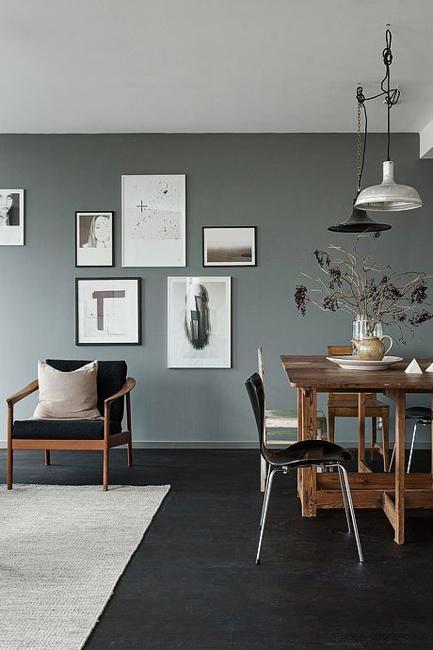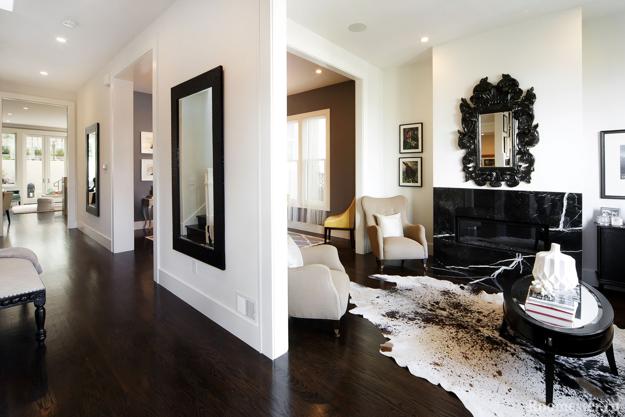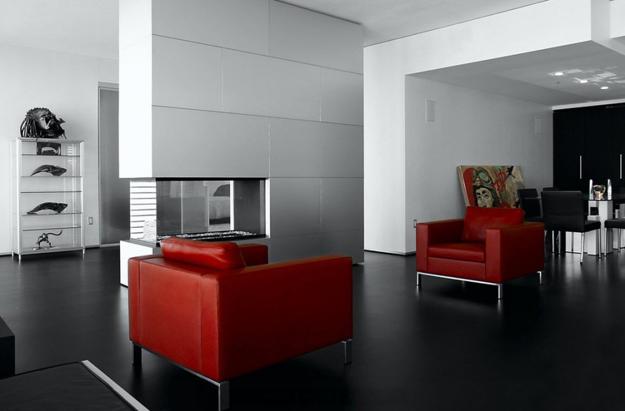 More from color combinations

UltraViolet is an exciting modern color, one of the color trends that influences home decorating for the winter holidays. The bluish-purple...
and enjoy free articles sent to your inbox