Stencils and Creative Painting Ideas for Wood Floor Decoration
Decorating Ideas

Interior Design Ideas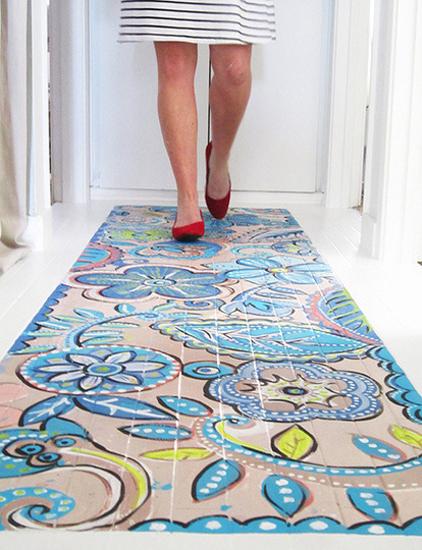 Wooden floor decoration with painted rug and colorful floral designs
flooring ideas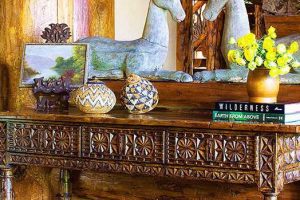 Stencils are easy to use. Stenciling is great for adding unique decoration patterns to empty walls, furniture, ceiling and floor surfaces. Creating art with stencils is simple, quick and exciting. Stencils are perfect for adding personal touches to your interior design and decor.
Decorating wood floor with painted images is a creative and surprising idea. Also you can create wall murals, add unique painted designs to furniture decoration and beautify the ceiling or wood floor with stencils. Art prints on your wood floor offer unlimited possibilities for creating unique interior design and decor.
Decorating with stencils is a great way to explore original and interesting painting ideas and design amazing wooden floors that add decorative accents to your living spaces. Using stencils for painting wooden floors allows to feel like an artist. Stencils help decorate empty walls, furniture, ceiling and floor with your personal style and favorite colors.
Modern ideas for wood floor decoration with paint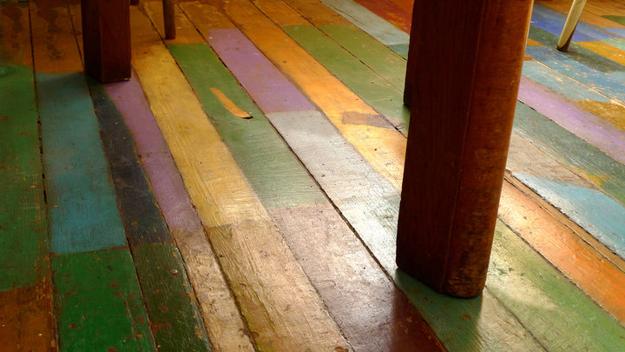 Stenciling techniques make floor decoration easy. They eliminate problems with proportions and symmetry, allowing just enjoy painting designs selected for your floor decoration. With stencils, you decide where you want an image and you pick the colors.
You can create simple geometric designs or very complex decoration patterns. You can buy stencils or make them for unique and creative painting ideas that will transform your lacking any interest wooden floors in no time.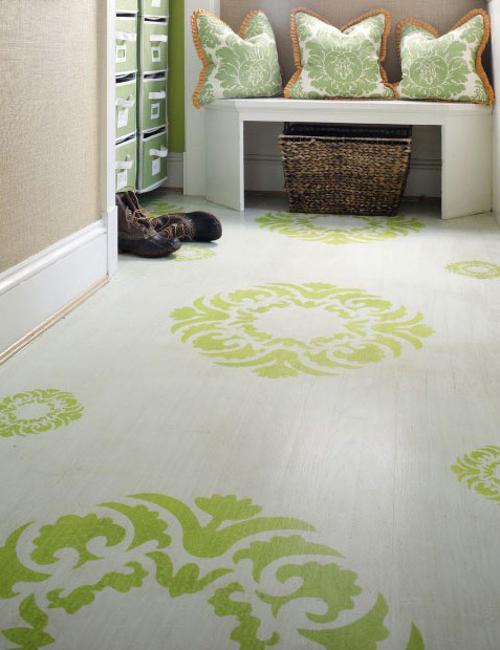 Here is a collection of painting ideas that may inspire you. You can paint letters and numbers, stripes or meaningful words on your wood floor. You can create more detailed images for your floor decoration also. It requires creative, patience and time.
Contemporary flooring ideas, decorative self leveling floor designs
30 fabulous laminate flooring ideas adding new patterns and color to modern floor decoration
Single layer designs can be beautified with additional details, adding interesting optical illusions to your floor decoration. Creating a few layers with stenciling designs are great painting ideas that can add various colors to your interior design and decor.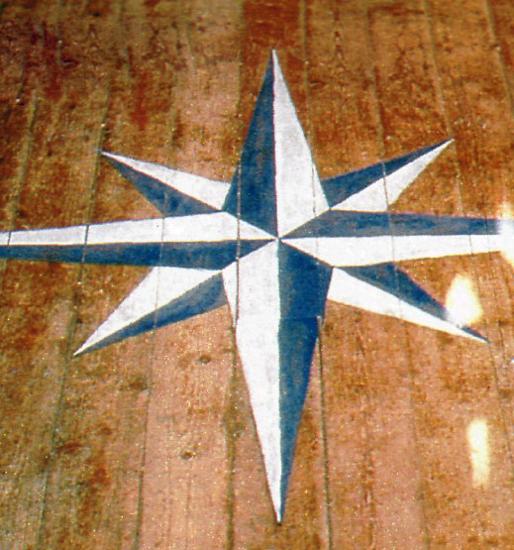 Creative painting ideas for wood floor, large geometric patterns or small stencils help personalize modern interior design and decor with unique and exclusive artworks. Painting ideas for your wooden floors offer numerous opportunities to explore unusual and colorful floor decoration ideas.
Stenciling images and decoration patterns on walls and furniture, 21 charming room decorating ideas
Revamp staircase designs with easy stencil decoration patterns and painting ideas
Paint words, letters, kids names or sentimental phrases on your empty walls, furniture,doors, ceiling or floor. Compliment your interior design and decor with matching room colors shades and stunning stencil patterns. Get inspired by innovative and talented designers that offer amazing floor decoration ideas, and use beautiful and personal patterns, images and signs for your wood floor decoration to create fantastic, unique and original artworks with paint.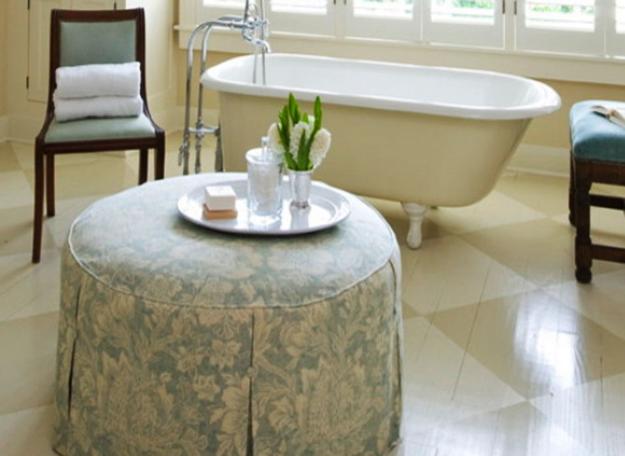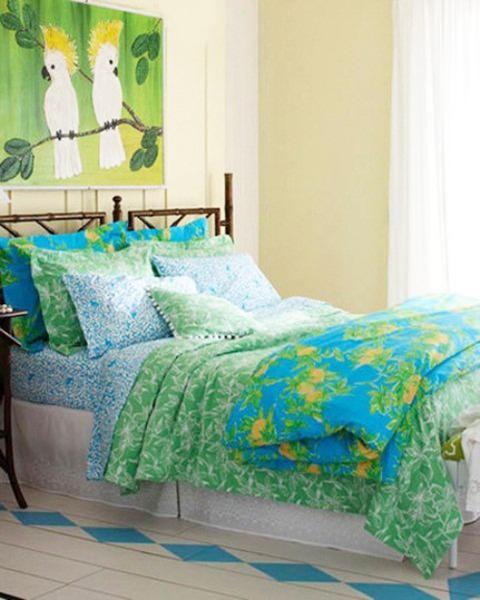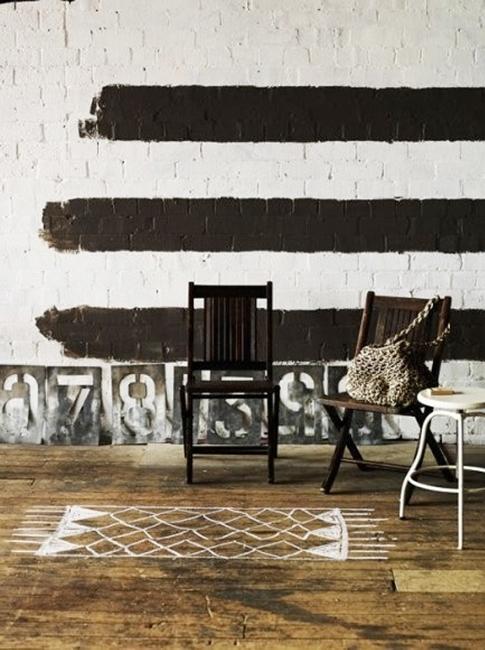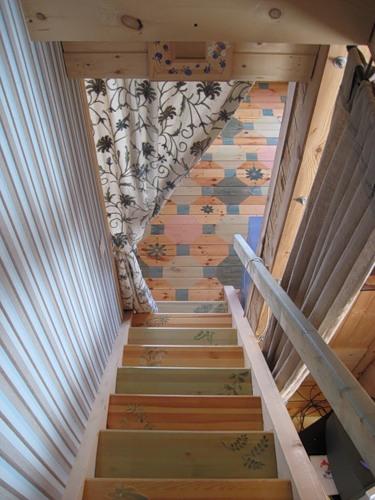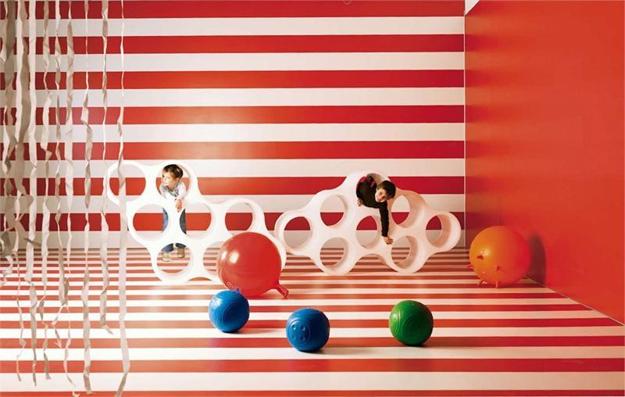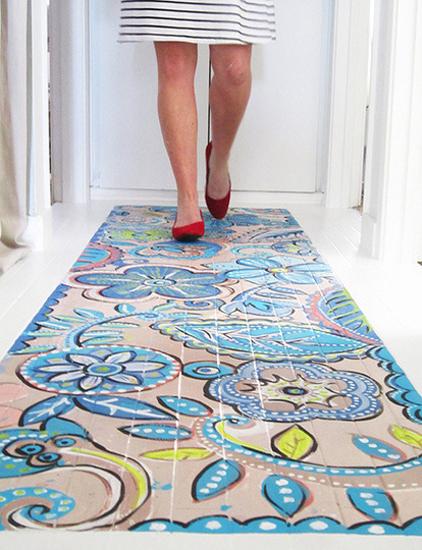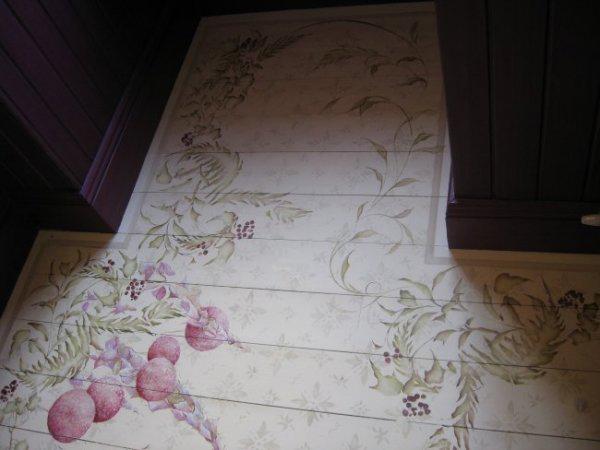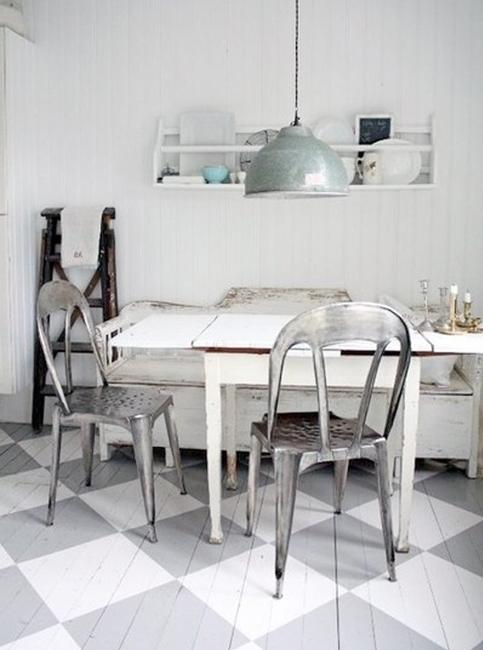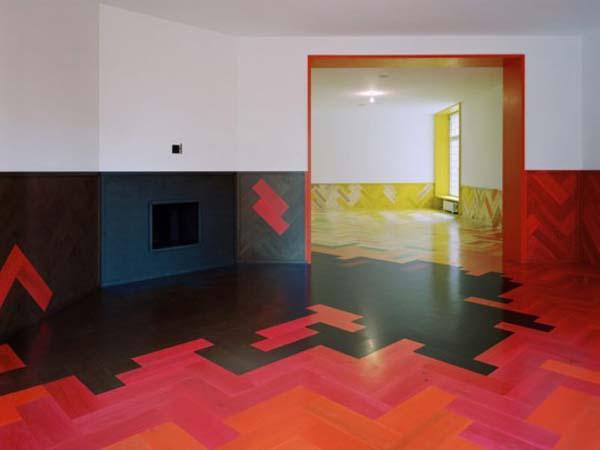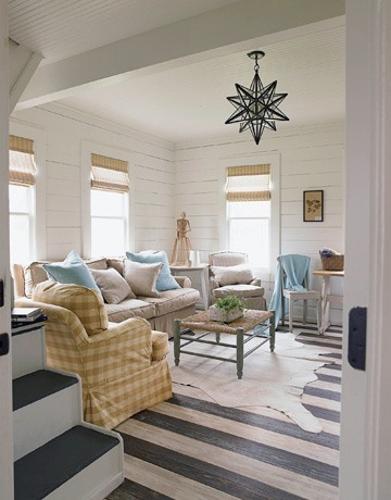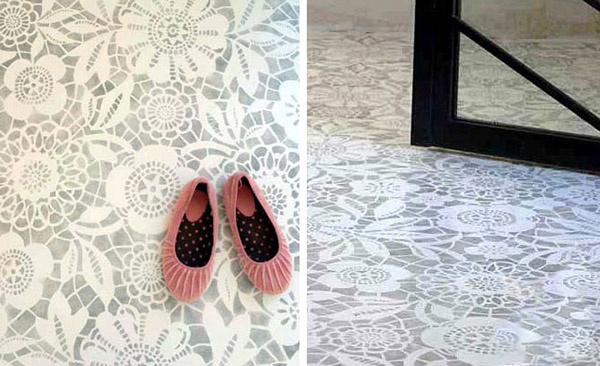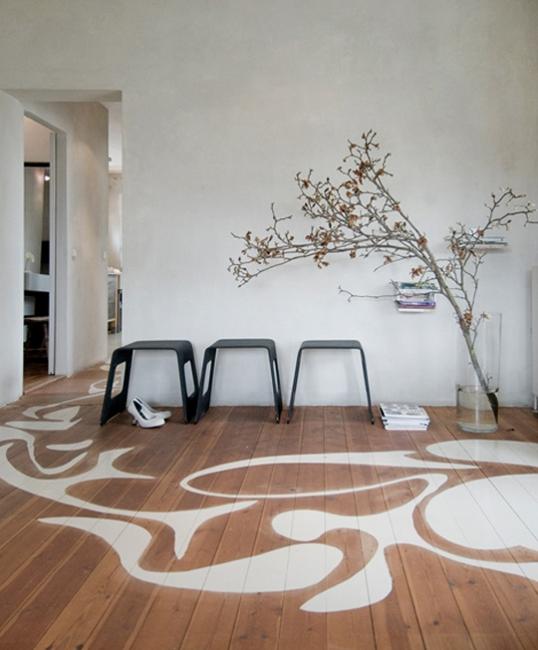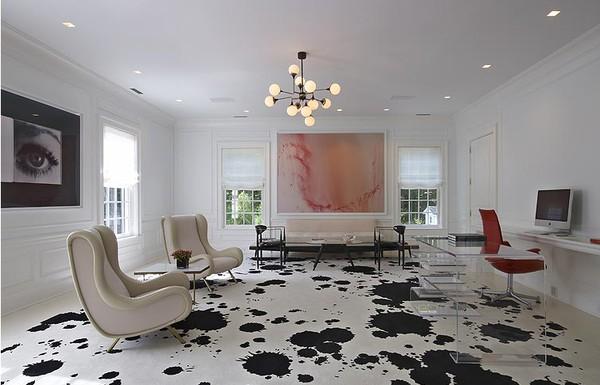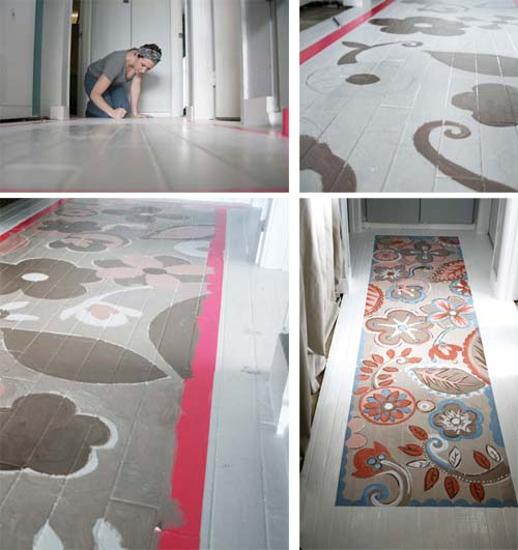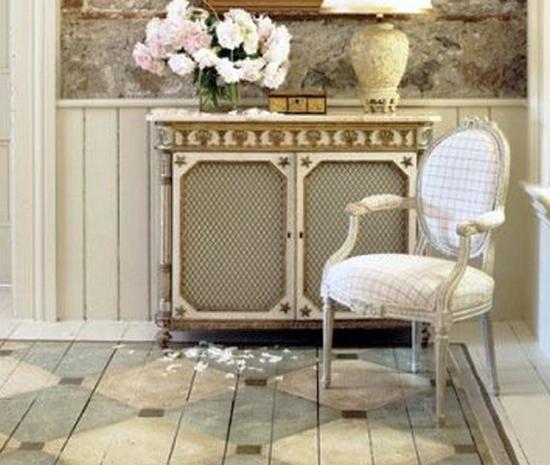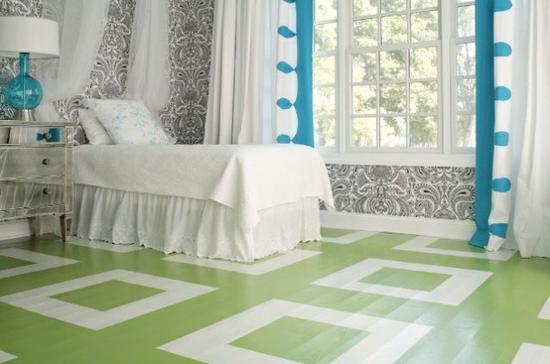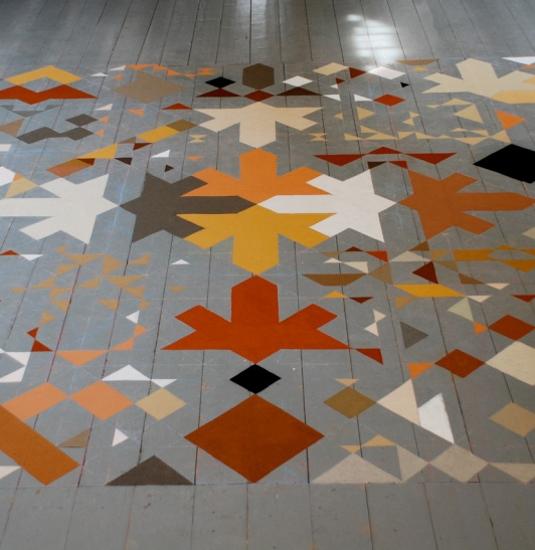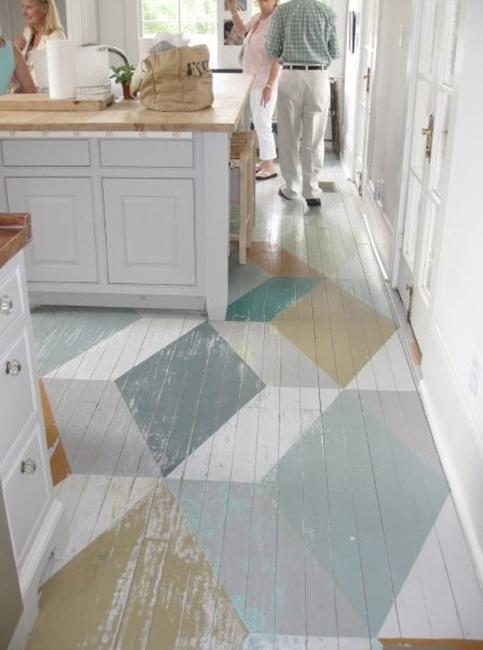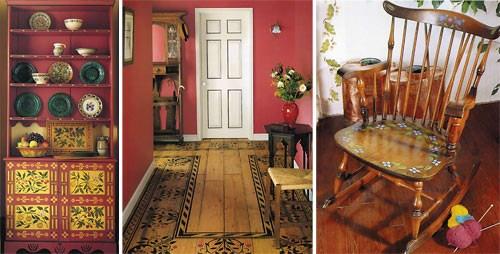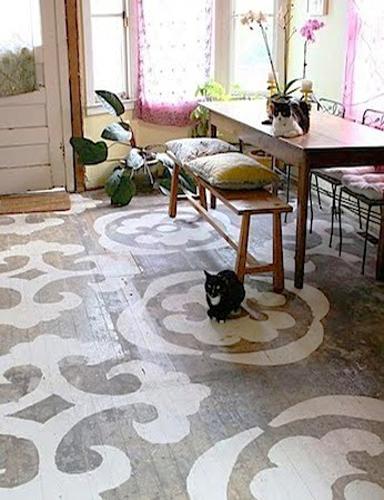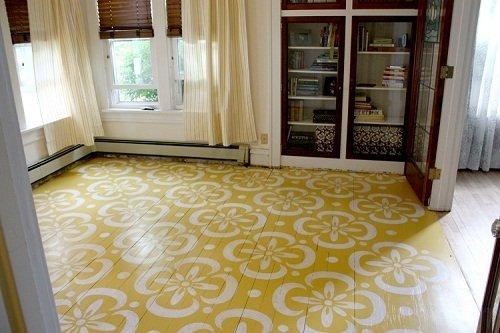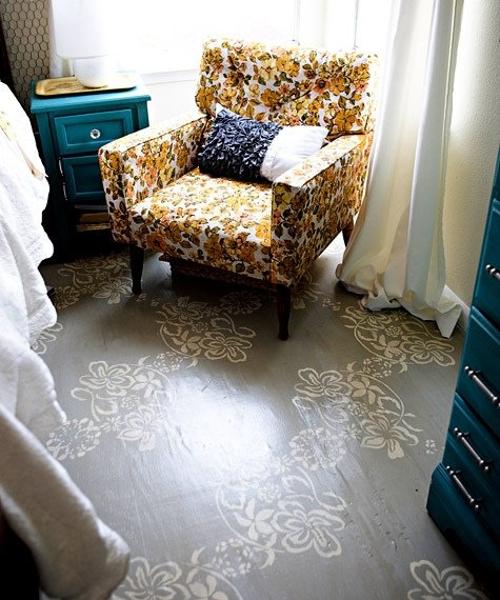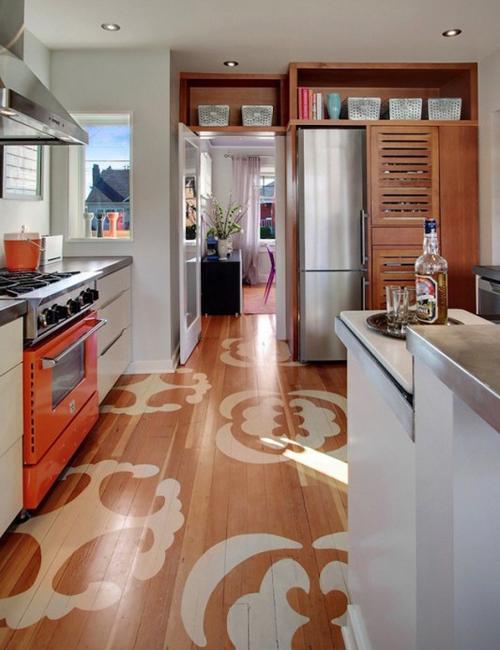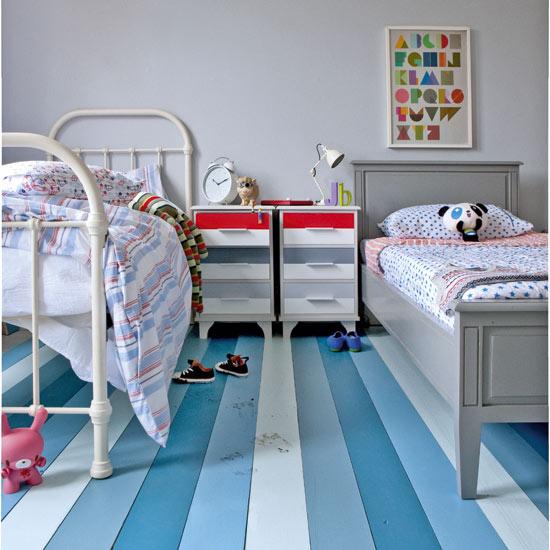 More from interior design decor

Modern living room designs that are cozy and warm offer comfortable spaces to spend evenings in late fall, winter, and early...
and enjoy free articles sent to your inbox