Revamp Staircase Design with Easy Stencil Decoration Patterns and Painting Ideas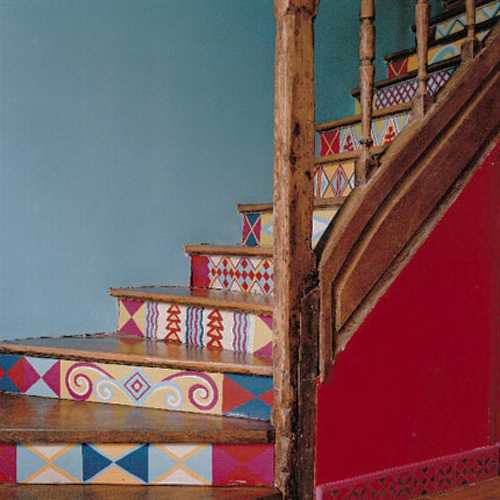 Stenciling is an easy and effective way to revamp staircase designs and add a personal touch to stairs in elegant style. Most staircase designs, especially old stairs, look ordinary, often leading to a well decorated rooms in a house.
Beautiful lighting fixtures and wall lights used for lighting staircases do not match their lacking any interest, dull and colorless appearance also.
Modern interior decorating ideas require bold and attractive staircases that create gorgeous centerpieces in entryways and foyers and enrich the entire home decor. Stencils and paint give a fresh look to staircase designs in no time, saving a lot of money, time and effort.
Even simple decoration patterns look bold and exciting on stairs. Combined with bright paint colors, they create fabulous staircase designs, updating your entryway designs and creating true home decorations.
Simple stenciling and painting ideas for wooden stairs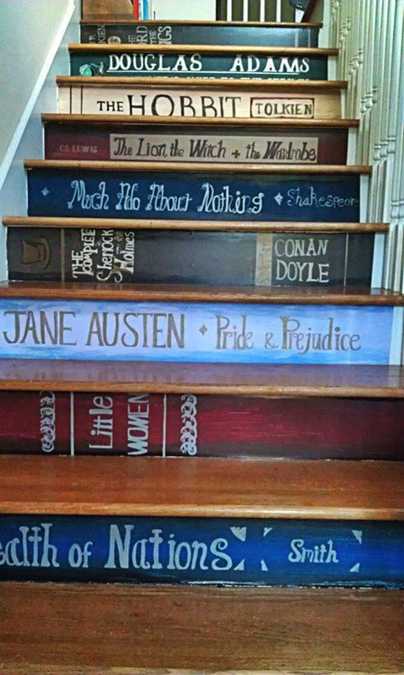 Wooden stairs are great for stenciling and decorating with paint. Stencils are ideal when you want to keep the look of natural wood, but add fresh details. A coat of varnish is what most wooden stairs need to make it look attractive again. Rich paint colors and simple stenciling decoration patterns increase the effect.
Dark varnish and paint colors on wood appear more elegant and classy. Light paint colors add energy and playful look to wooden stairs.  Interesting decoration patterns and stencil designs bring dramatic visible changes.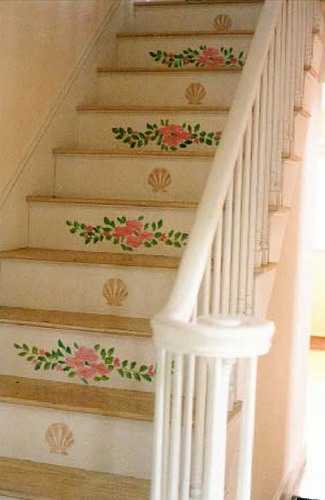 Putting stencils on the threads or risers, staircase wall or all staircase surfaces transform staircase design in no time. Creative painting ideas, stylish paint colors and unexpected stenciling decoration patterns or randomly placed stencils create spectacular staircase design that beautify and enrich the entire home decor.
Amazing painting ideas for staircase wall decoration with gorgeous landscapes
Adding beautiful wallpapers to stairs risers and steps for original staircase design
Any stencil decoration patterns can be used for your staircase design, as long as it retains its aesthetic appeal and do not look overdone. A little creativity and the right selection of paint colors go a long way.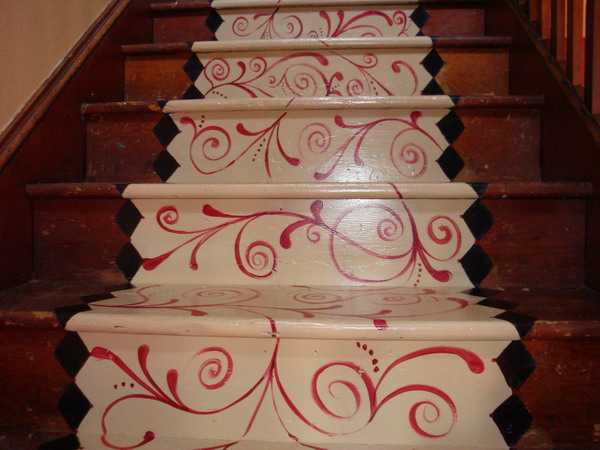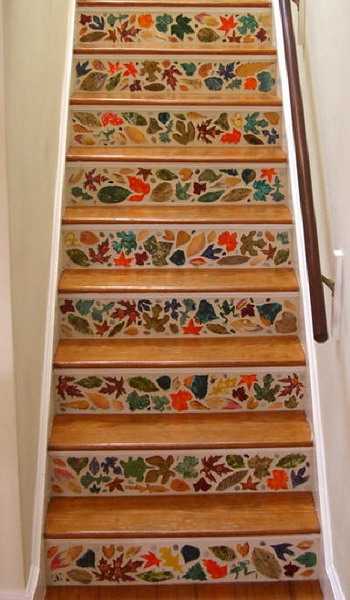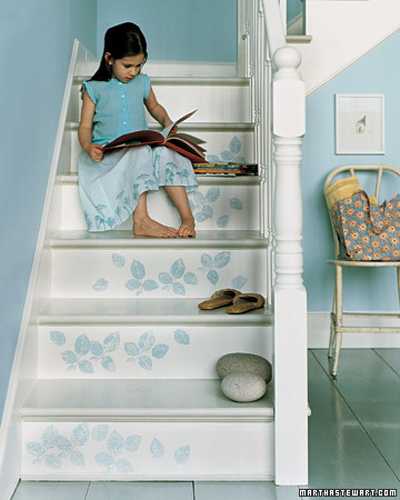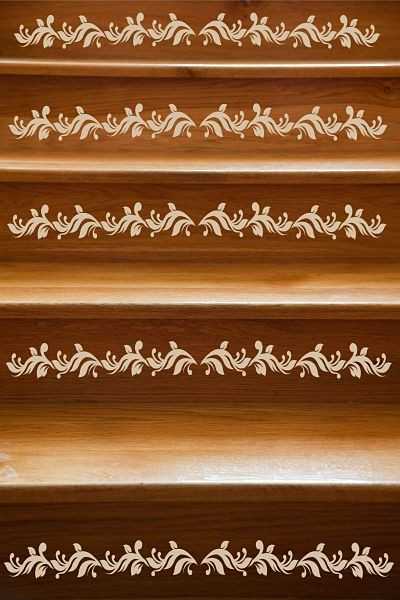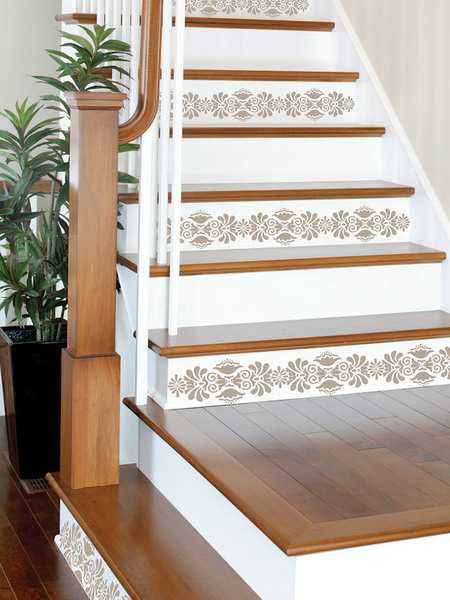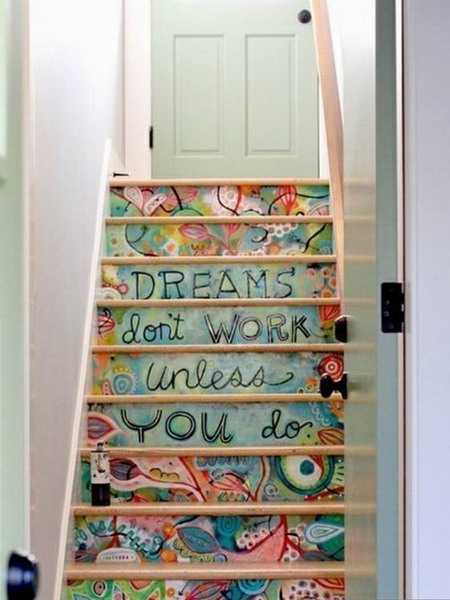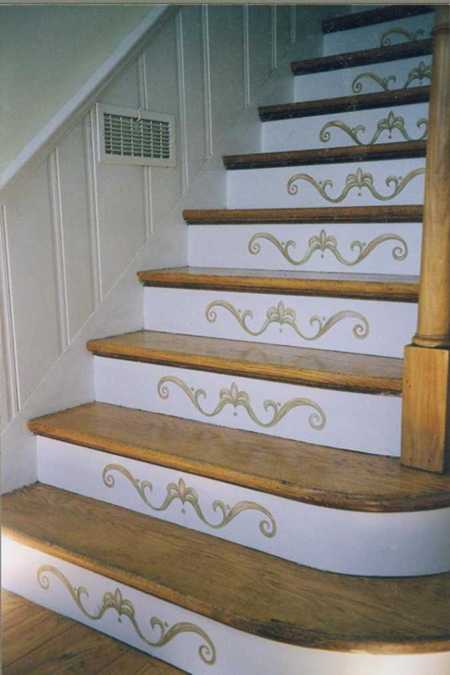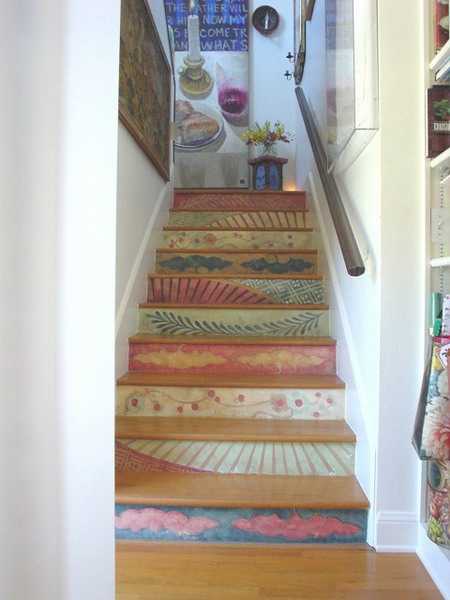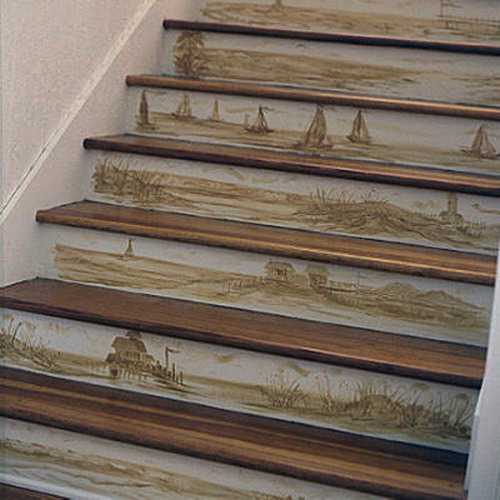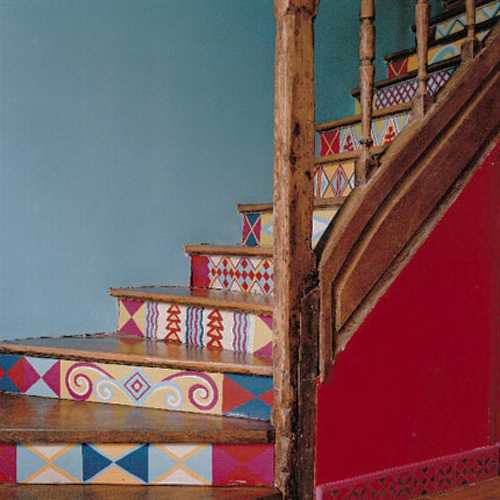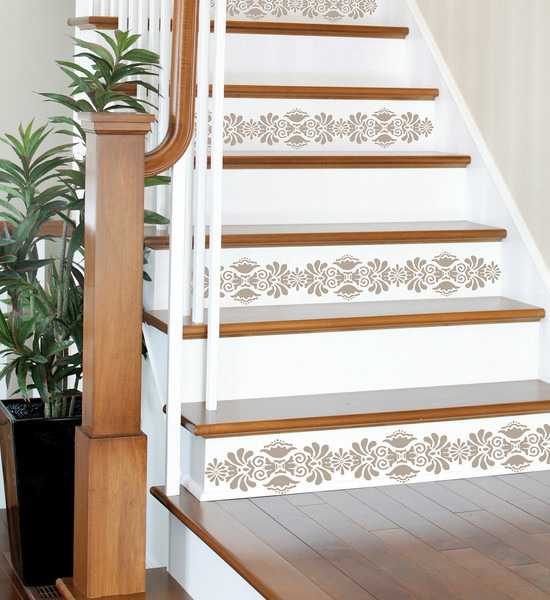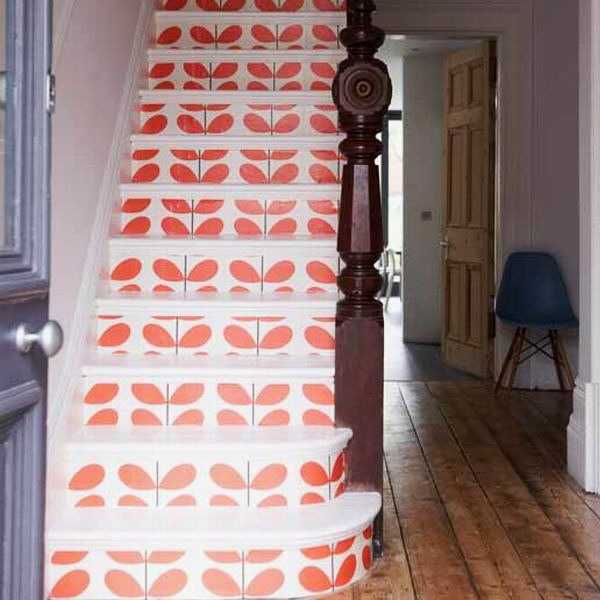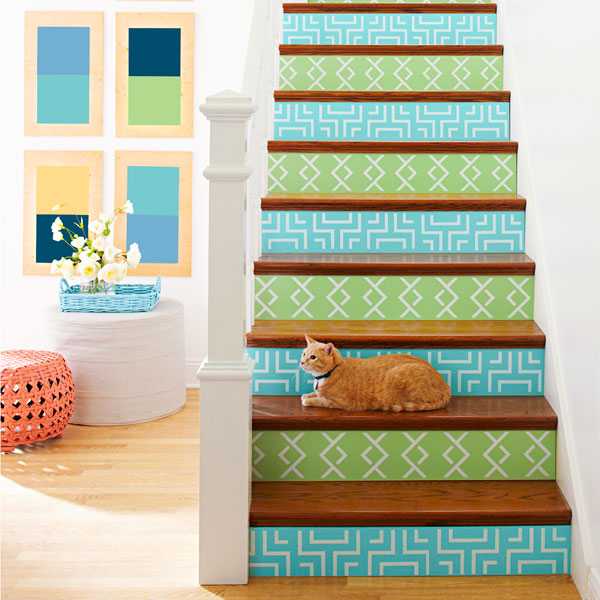 Modern house design in Japanese style celebrates the functionality and elegance of minimalism. Airy, bright rooms look inviting and comfortable. Natural...