Contemporary Flooring Ideas, Decorative Self Leveling Floor

Decorating Ideas

Interior Design Ideas

Room Colors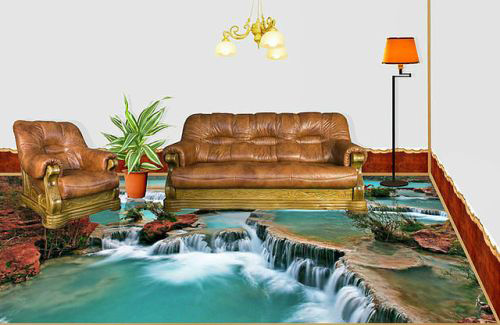 MODERN WALLPAPER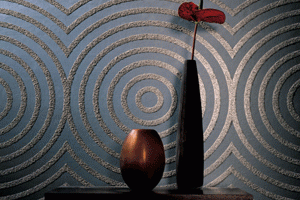 Contemporary flooring ideas are latest interior design trends for 2012 that dramatically transform modern homes. Seamless, practical, sensational and very decorative self-leveling floor and beautiful 3d flooring ideas are the most creative modern interior design trends for 2012, that bring impressive designs into contemporary homes.
3d flooring ideas are perfect for unique floor decoration. The possibilities of creating striking 3d designs with self-leveling screed are endless. New technologies and contemporary materials for self-leveling flooring make modern interior decorating look novel and innovative, offering practical and attractive floor decoration ideas for commercial and residential interiors.
Stunning 3d designs and self -leveling flooring ideas are very decorative. Self-leveling screed is a way to add luxurious beauty, a splash of color and striking 3d designs to modern floor decor, blending new technology and creative design ideas. Beautiful images under the transparent thin top layer of self-leveling polymer look 3-dimensional, magnifying the beauty of designer sketches.
3d floor decor with self-leveling screed
The image is created on prepared for floor base, and then covered with polyurethane and epoxy self leveling screed layers. Transparent thin layer which is about 3-4 mm ( 1/8 -1/6 inch.) create sensational illusion of depth, allowing to enjoy more beautiful landscapes and 3d images that add unique character to your home interior design.
Self-leveling flooring advantages
1. Self-leveling floors are durable and convenient. Self-leveling screed increases the floor resistance to mechanical and chemical damages.
Sandy beach self leveling foor design for modern living roo
2. Contemporary floor decoration make cleaning the floor easy.
3. Modern interior decorating with self-leveling screed is quick and easy.
4. Self-leveling floors do not have seams, offering wonderful interior decorating ideas for kids playrooms and kitchen interiors.
Dolphins in blue water image for self leveling floor in bathroom
5. Contemporary floor decoration with a self-leveling compound which is mold resistant is an opportunity to create brighter and healthier basement and bathroom interior decorating ideas. Basements and bathrooms are rooms with high humidity levels, and using seamless 3d self leveling screed is great for creating interesting bathroom floor decor, that is not slippery, safe and pleasant.
Modern flooring ideas
Onyx slate tiles, bathroom floor tiles
Metal tiles for modern floor decoration
Innovative contemporary floor carpets
Light blue self leveling foor in modern living room, contemporary flooring ideas
Interior decorating ideas for selecting self-leveling floors
1. Selecting bright and colorful design for floor decoration is a good idea for kids rooms. Quiet and calming, nature inspired designs in neutral and pastel colors are excellent for relaxing master bedroom interiors, guest bedrooms, bathrooms, family rooms and basements.
Waterfall image for self leveling floor under living room furniture
2. Bold and unusual designs under self leveling screed, combined with matching wall decor and interior decorating color scheme, create striking and unique interior decorating ideas for entryways, dining rooms, kitchens and living rooms, adding unusual and stylish accents to modern home interiors.
3. 3d images, created for self-leveling flooring ideas, can work well alone or in the combination with wall decorations, curtains and furniture upholstery fabrics with similar patterns, creating modern interior design and increasing the dramatic effect of contemporary floor decoration.
Fresh grass for green self leveling floor, modern entryway decorating
Seamless and practical, impressive and convenient self-leveling floors are latest interior design trends for making 2012 home interiors truly contemporary, functional and attractive.  Self-leveling floors are not the cheapest flooring ideas, if you compare them with linoleum, area rugs or floor tiles, but the beautiful floor decoration without seams and scratches and a long service life are worth the money.
Modern interior design trends
Modern floor decor ideas, unique contemporary area rugs
Sculptured rugs, ideas for decorating kids rooms


Here is a new design concept of Ibis Hotel in Sao Paulo, Brazil. The contemporary and original interior design invites everyone...
and enjoy free articles sent to your inbox