Onyx Slate Tiles for Small Bathroom Designs, Bathroom Floor Tiles

Bathroom Ideas

Green Design Ideas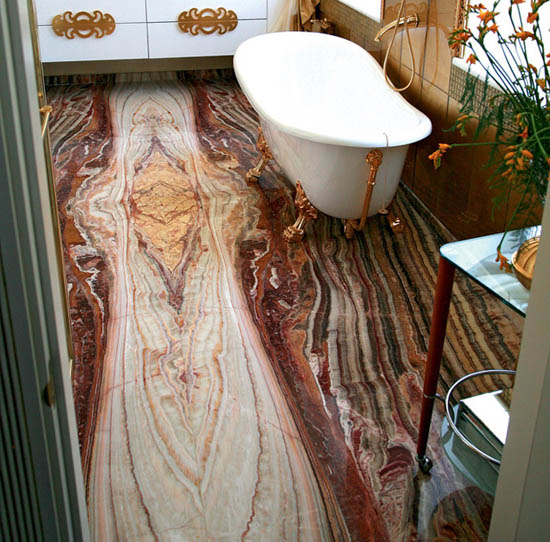 floor decoration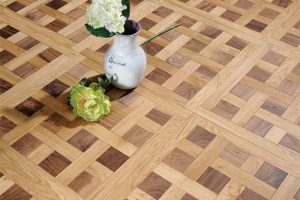 Modern bathroom floor tiles can make even small bathroom designs look luxurious. Bathroom floor tiling is very important to the comfort of bare feet, whether you are stepping out of a small shower or creeping in to a relaxing bath. With a huge variety of textures, styles, sizes, patterns and colors, modern bathroom floor tiles are eco friendly products that add contemporary comfort to your spacious or small bathroom design.f
From traditional ceramic bathroom tile designs to unique onyx slate tiles, tile designs offer durable properties and universal appeal, that you want in your home, when creating fresh interior design and decor or homestaging your bathroom and house for sale. Natural stone looks especially beautiful. Slate tile designs are a stylish tile choice for both traditional and contemporary bathroom design styles.
Natural stone tiles, like amazing Onic slate tiles, turn small bathroom designs into elegant palaces with the work of art on the floor. Adding style and sophistication to small spaces, onyx slate is a perfect choice for modern bathroom tiling ideas, that will create a powerful effect and dramatically change small bathrooms design.
Unique bathroom tiling ideas
Bathroom floor tiles in an artistic Italian style, macchia aperta, which means open space, create fantastoc small bathroom desifns for beautiful modern homes. Large slate tiles 2.8 x1, 4 m are designed and selected to create an incredibly beautiful bathroom floor decor.
Slates, quartzites and sandstones are resistant to stains, and will not suffer from the negative effect of cleansers. Slate tiles are particularly highly resistant bathroom floor tiles that can camouflage dirt to some extent. Marble, onyx, and travertine can be used in bathroom interiors, but they require more care and maintenance. Bathroom floor tiles, made of onyx slate, look gorgeous always, creating functional, attractive and unique small bathroom designs.
Modern bathroom tile designs
Eco wall tile designs for modern bathrooms
Metal tiles for interior decorating
Exeptional wall tiles for bathroom decorating
Semi-precious onyx is a chalcedony quartz that is mined in  Brazil and Uruguay, Australia, China, India and  California. Some onyx, which is known as sardonyx, displays white bands or ribbons against a black, reddish brown, yellow brown, golden or brown background.
The name comes from the Greek word onyx which means nail of a finger or claw. Legend says that one day while Venus was sleeping Eros (Cupid) cut her fingernails and left the clippings scattered on the ground.  Because no part of a heavenly body can die, the gods turned them into stones which later became known as onyx.
Small bathrooms design ideas
Small bathrooms remodeling and staging ideas
7 tips for small bathrooms remodeling
Staging home interiors, small bathroom decorating ideas
Small bathrooms design, ideas for bathroom remodeling
Unique and safisticated onyx slate tiles for bathroom floor is inspiring. Unique onyx patterns and colors, light bands and ribbons against a black, reddish brown, yellow brown, golden or brown background, make slate tiles are ideal for creating luxurious modern bathroom floor, adding chic and drama to small bathrooms design.
More from eco friendly products

Paper window blinds can make beautiful accents to interior design and decorating. A young designer Natchar Sawatdichai found a gap in...
and enjoy free articles sent to your inbox