25 Dining Tables, Ktchen Islands and Office Desks Recycling Vintage Sewing Machines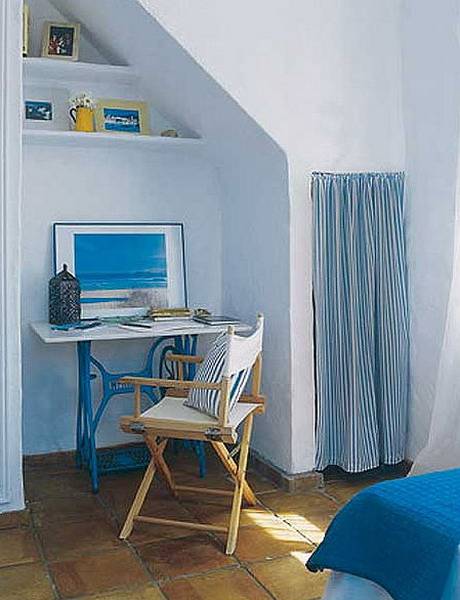 vintage style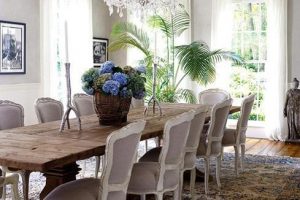 25 creative and modern ideas to reuse and recycle cast iron bases of vintage sewing machine provide inspirations for DIY furniture design. Lushome shares a collection that demonstrates how to reuse and recycle old sewing machines, wooden doors and windows frames, glass and stone slabs for creating modern furniture in vintage style.
Recycling vintage sewing machines for dining tables, office desks and serving tables turn the old pieces into wonderful, new and stylish home furnishings that make a statement. A simple solid wood tabletop or luxurious marble slab allow to created fantastic dining tables with a cast iron base of a vintage sewing machine.
These cast iron bases can be cleaned and painted any color you like, enhancing your home decorating color scheme and adding gorgeous modern furniture in vintage style to your rooms. DIY dining tables and office desks recycling vintage sewing machines bring stunning centerpieces for dining room decorating and office designs.
Recycling wood pallets for modern furniture and decor accessories, 22 Green design ideas
Recycling vintage sewing machines for tables and office desks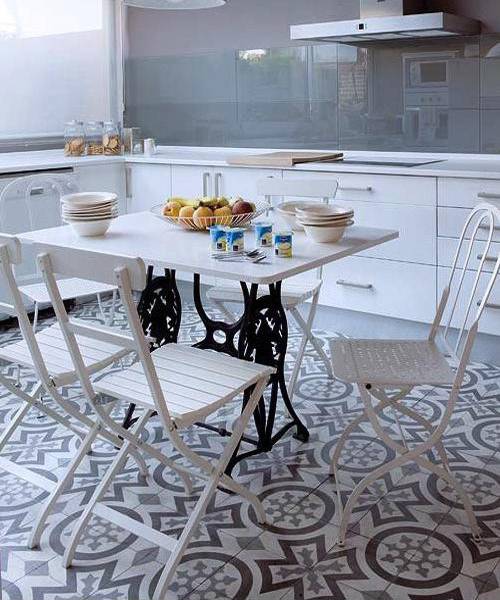 Recycling vintage items creates exclusive, functional and modern furniture which can be used in your kitchen, dining room, home office or outdoor rooms. Small serving tables and large tables or desks created with salvaged wood or recycled doors look interesting, original and creative.
A mini-bar tables and nightstands made by recycling vintage sewing machines look surprising and clever. These modern furniture in vintage style are durable and practical. Their cast-iron bases provide perfect supports for attractive table tops which personalize rooms in elegant and creative style.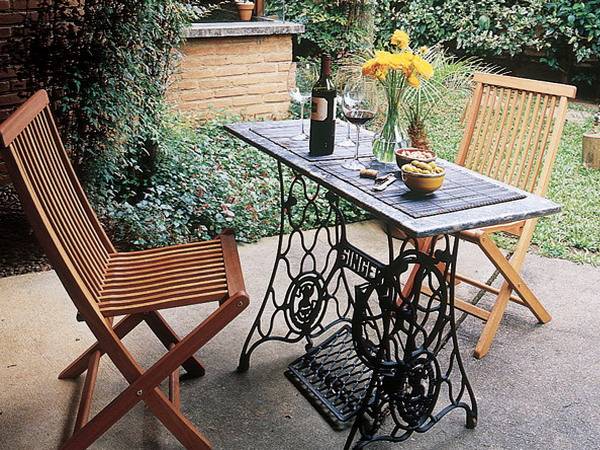 These unique furniture design ideas allow to experiment and design one-of-a-kind home furnishings in vintage style. These modern furniture pieces are stable and cost effective, unusual and delightful. Dark wood table tops emphasize this classic look of dining tables and home office desks in vintage style. Contemporary countertop materials in white or black bring modern flair into home decorating.
Recycling used car tires for glass top coffee table
22 reuse and recycle ideas to create console tables with vintage sewing machines
Recycling old wooden doors, window frames, glass and marble pieces for table tops offer numerous opportunities to create wonderful modern furniture pieces in vintage style that reuse and recycle old sewing machines.
Ways to reuse and recycle old sewing machine for dining tables
Ways to reuse and recycle old sewing machines for kitchen islands and conzole tables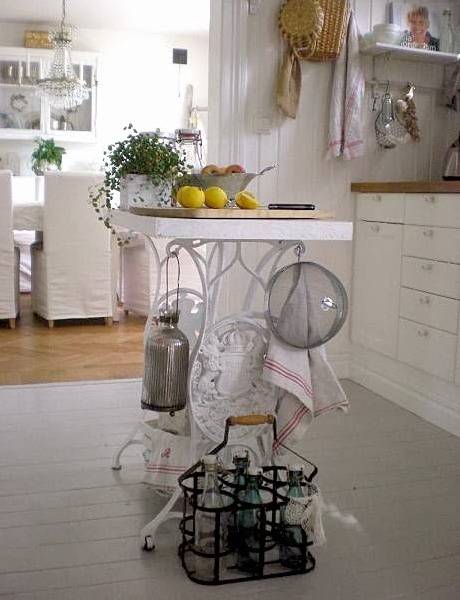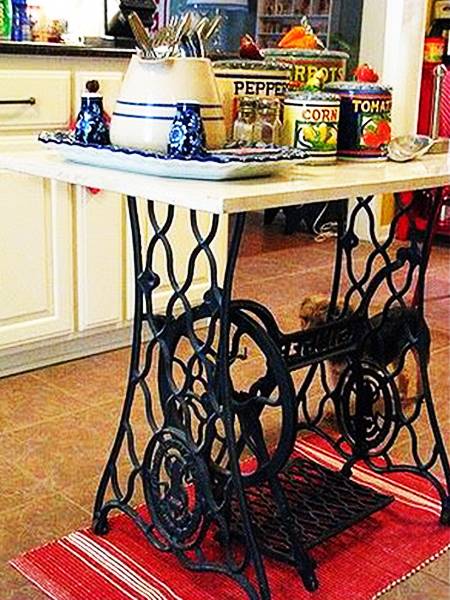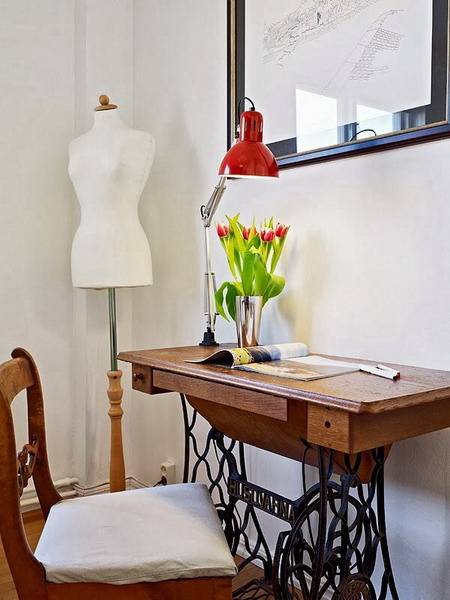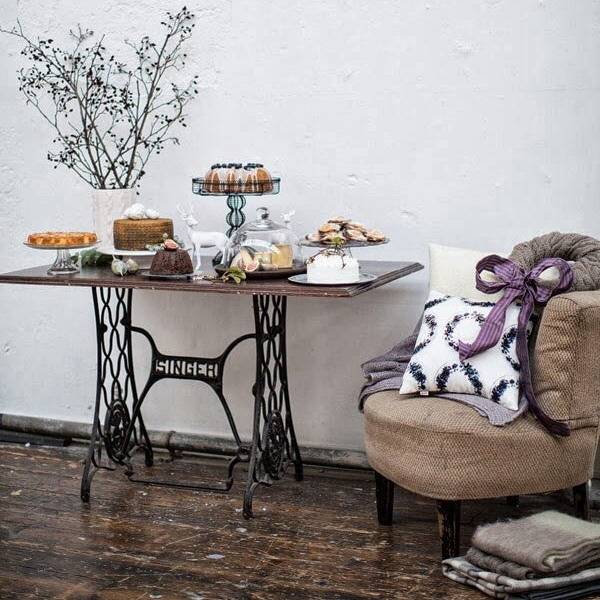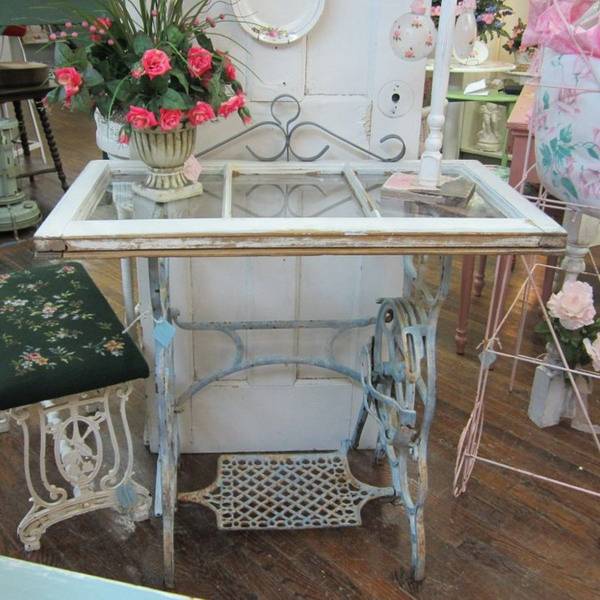 Ways to reuse and recycle old sewing machines for office desks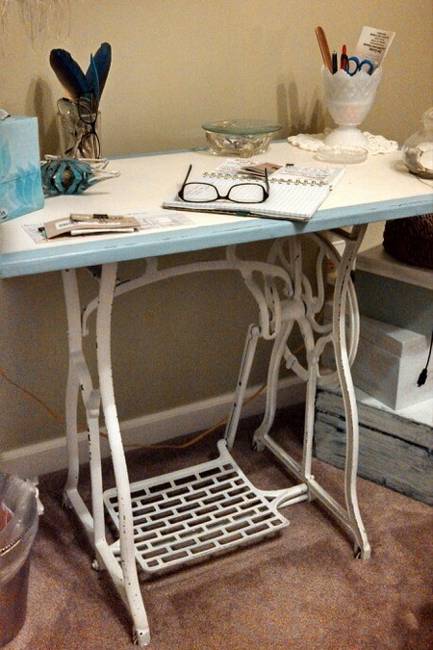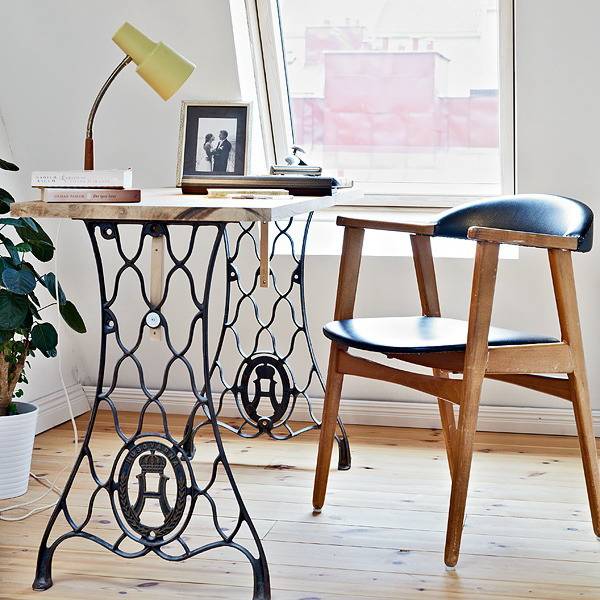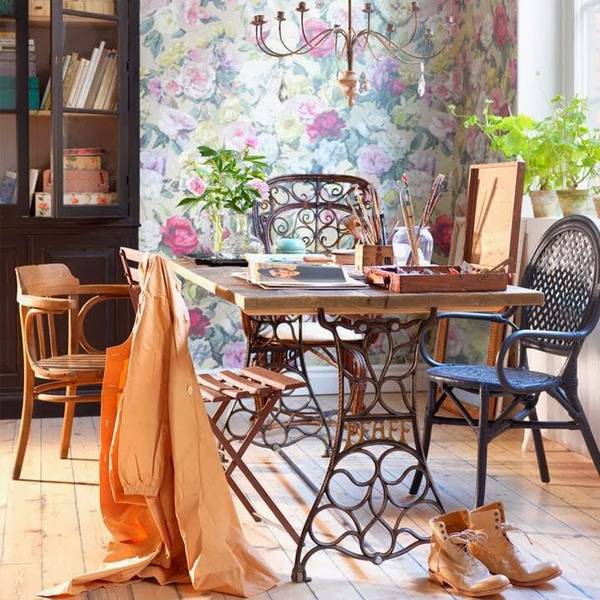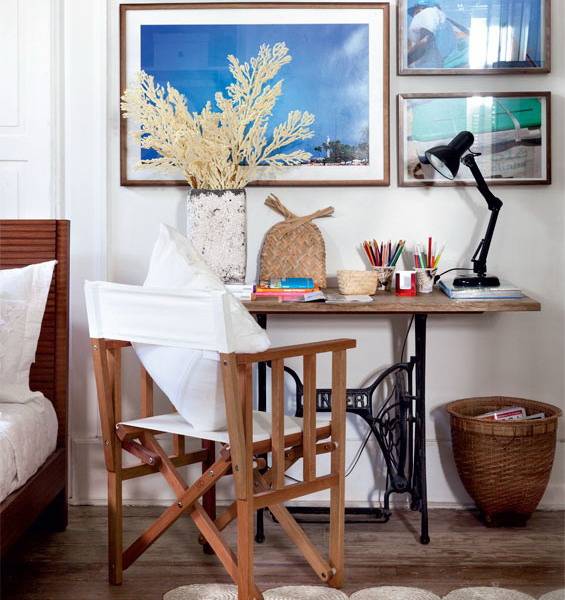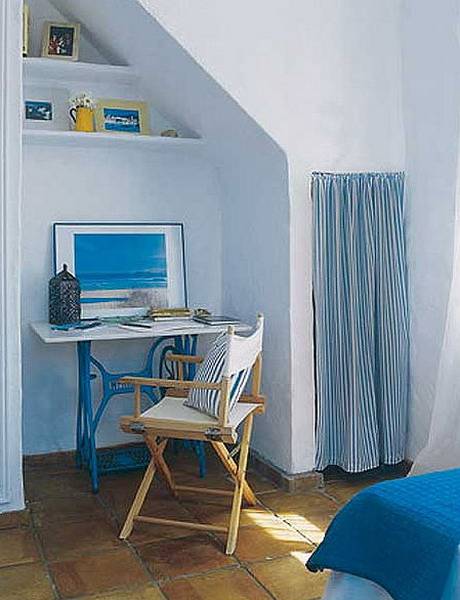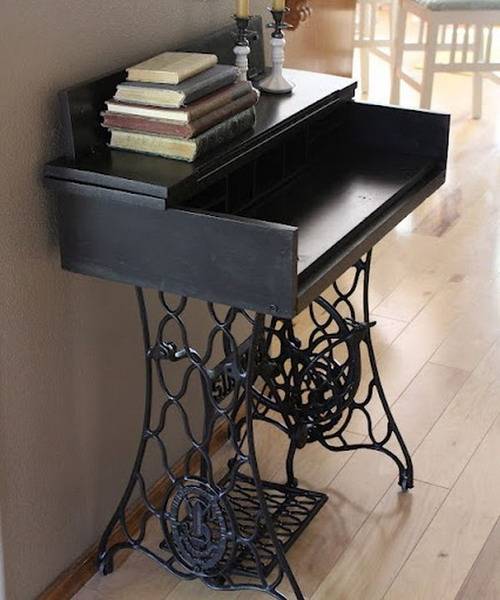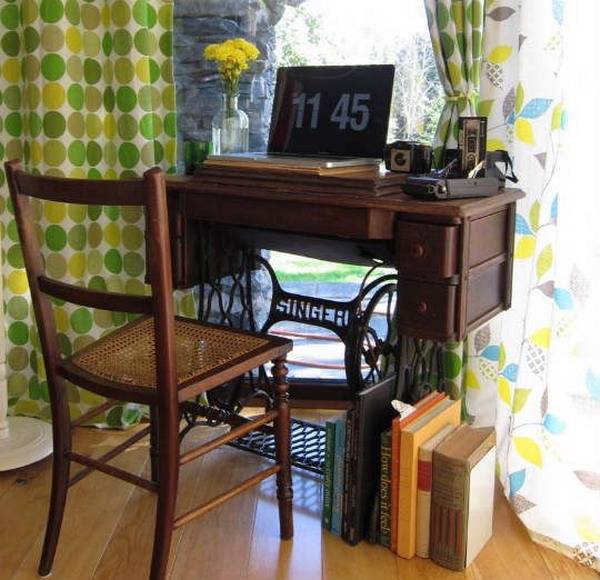 There are hundreds of reasons to recycle metal parts, old cookware, wires, tools for creating unique designs and decorating your office...
and enjoy free articles sent to your inbox