22 Reuse and Recycle Ideas to Create Small Tables with Vintage Sewing Machines

Clutter or Treasure

Furniture Accessories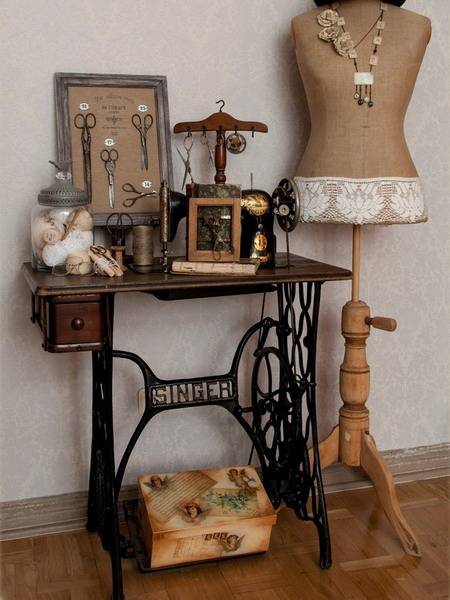 Recycling sewing machine for console table in vintage style
furniture decoration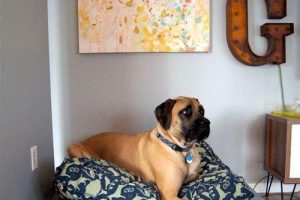 Small tables created with vintage sewing machines look spectacular and surprising. Lushome shares a collection of the most interesting furniture design ideas that help to reuse and recycle vintage sewing machines for small tables. The simplicity and unusual look of a small table created with an old sewing machine makes the furniture piece looks elegant and exclusive.
Antique sewing machines and retro models from Singer, Pfaff, Husqvarna, Bradbury, Jones, Frister and Rossmannand provide great supports for large and small tables in vintage style. Cast iron base add charm and chic to handmade vintage furniture and allow improvise with table tops, painting ideas and furniture decoration details.
Ways to reuse and recycle old sewing machines into small vintage furniture pieces vary, but offer easy and fun DIY projects for room decorating. Removing the wooden part and attaching a new top to the cast iron base creates a wonderful vintage furniture piece which makes a great gift and home decoration.
25 mini bar and portable bar designs offering space saving ideas for home decorating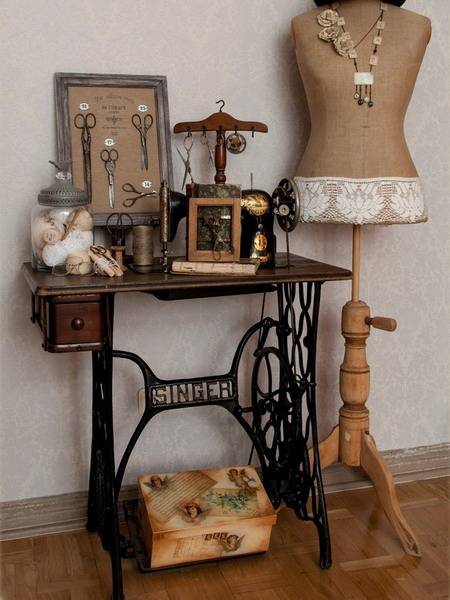 Creative furniture ideas that demonstrate how to reuse and recycle metal bases of antique and retro sewing machines turn useless items into fabulous, charming and stylish console tables, serving tables, nightstands and dining tables for home decorating in vintage style.
Vintage sewing machines create meaningful modern furniture that connect generations and remind of the key inventions that have shaped the modern world. Vintage sewing machines are both valuable and unique.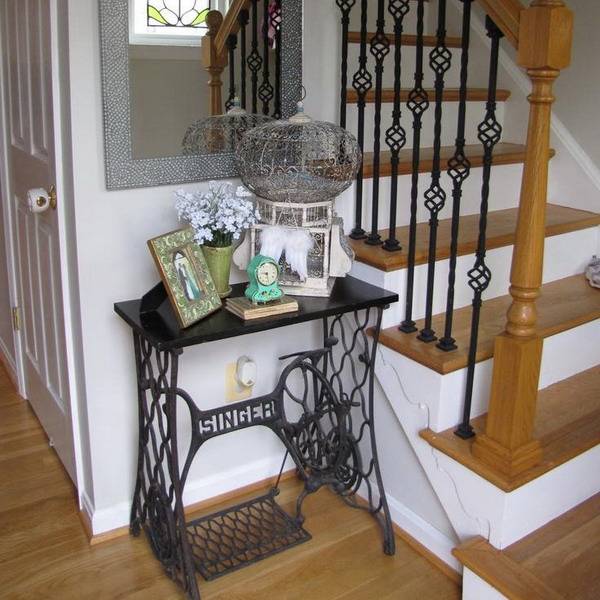 Old sewing machines are well-engineered and look interesting. Their cast iron bases bring unique and nostalgic accents into modern interior decorating. The value of a modern furniture piece created with a vintage sewing machine is great.
Room design trends, modern console tables for interior decorating
Unique vintage furniture recycling wood doors, 60 modern ideas for interior decorating
Vintage sewing machines are successfully used as decorative small tables at home and outdoors. They may be placed in a hallway, entryway, kitchen, family room or on your wooden deck or stone patio to showcase the beautiful craftsmanship and unique design in vintage style.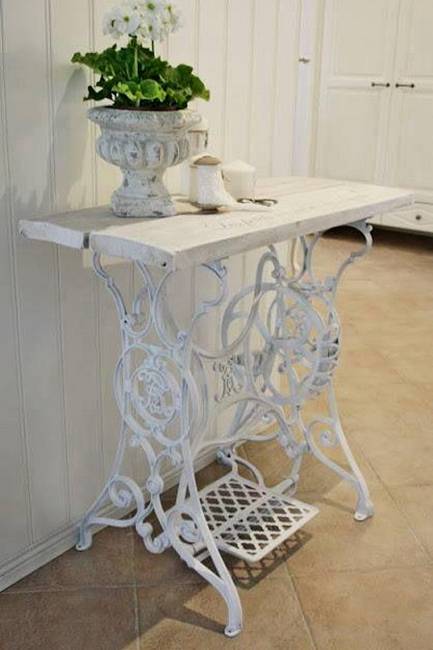 Small tables that reuse and recycle old sewing machines are great for modern home decorating. If you possess a vintage sewing machine, take good care of it by consulting an antique dealer to find out the value of it or reuse and recycle it for a stylish vintage furniture piece. Look for a proper way to clean and paint its base, find a nice new table top and add vintage decor accessories to create a gorgeous centerpiece for home decorating.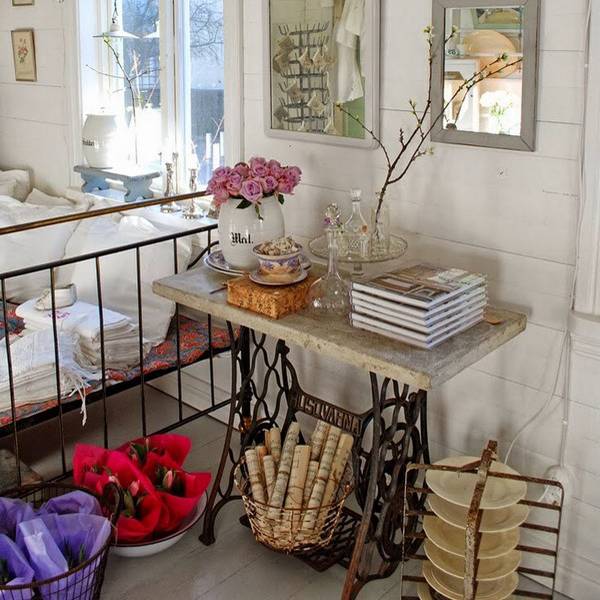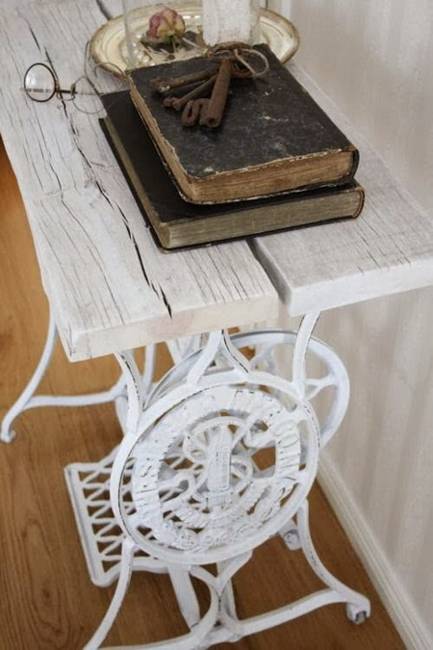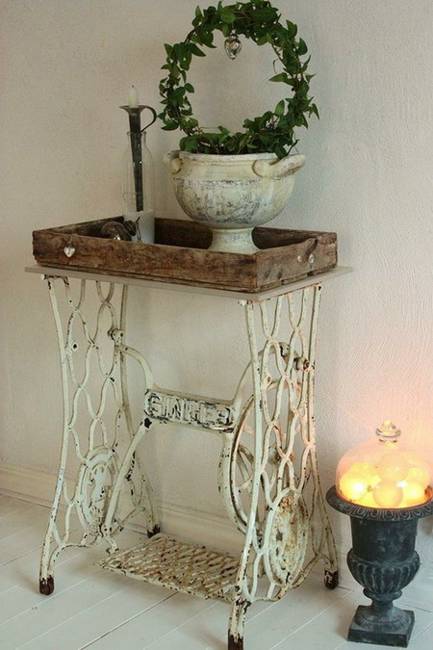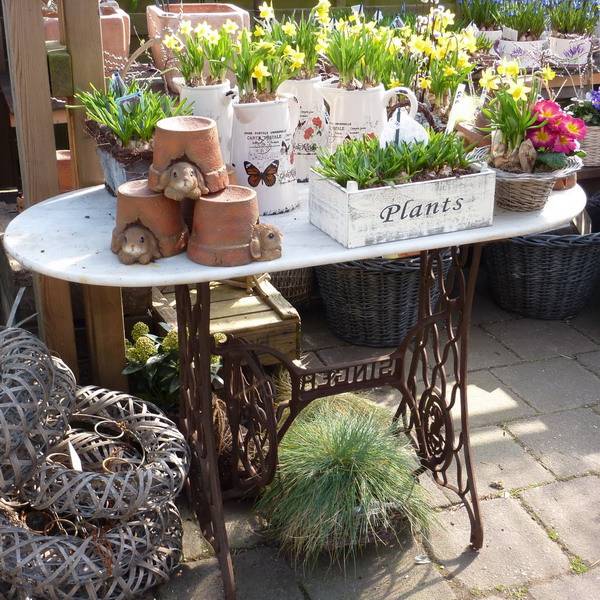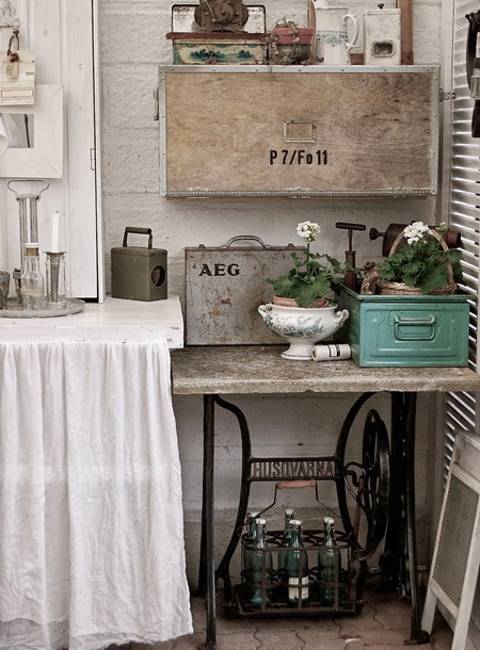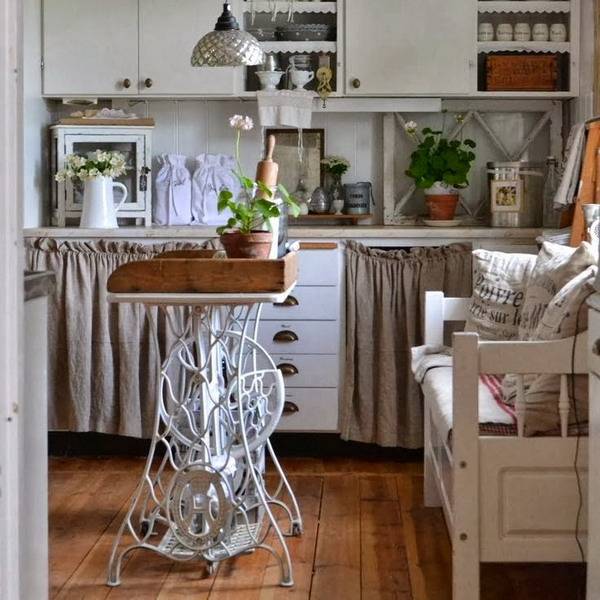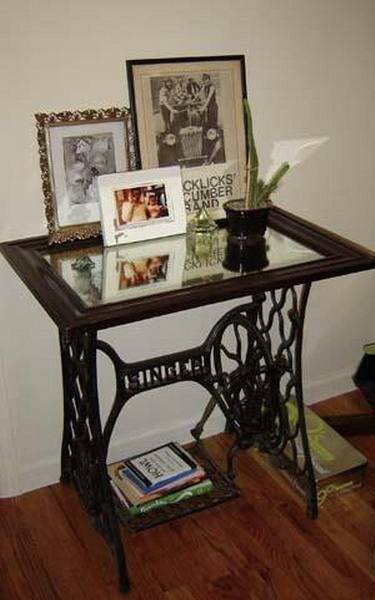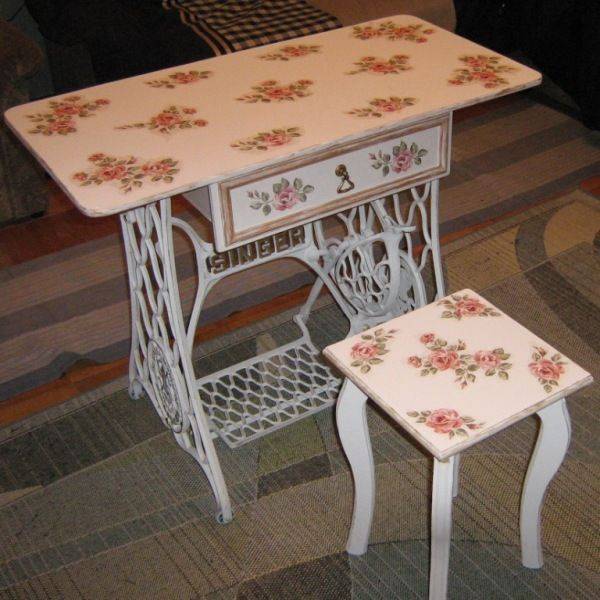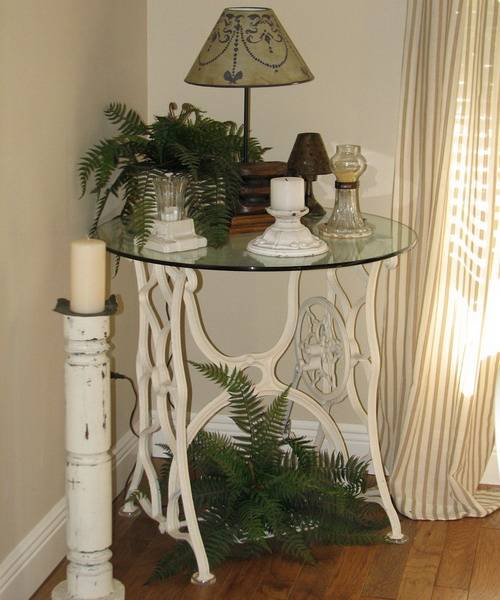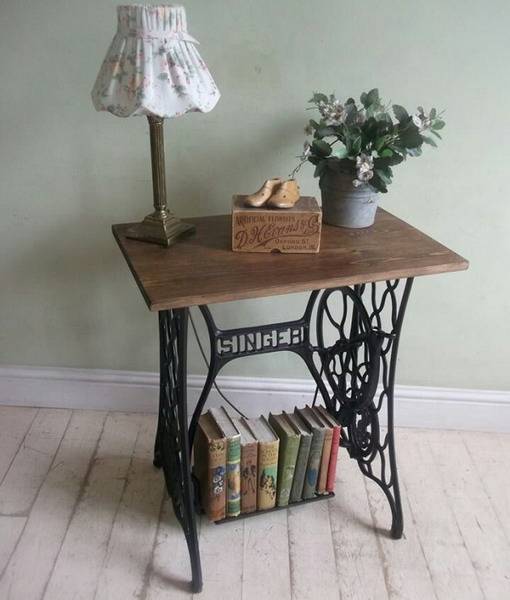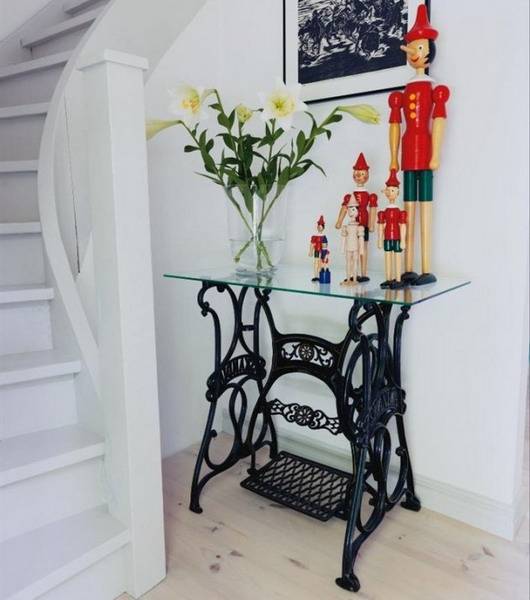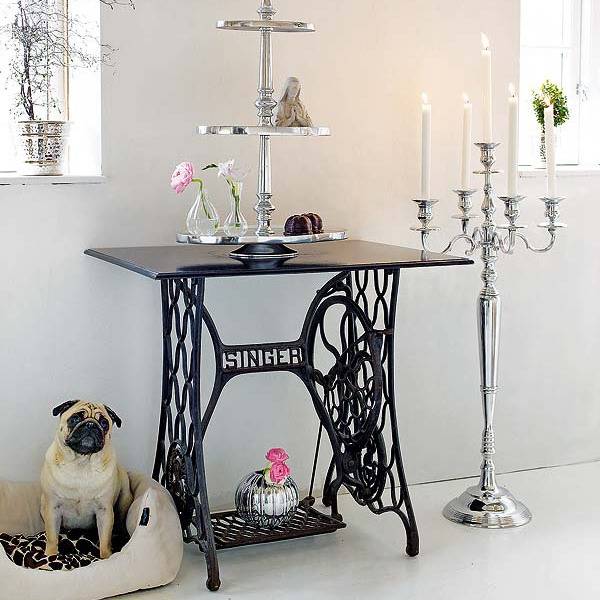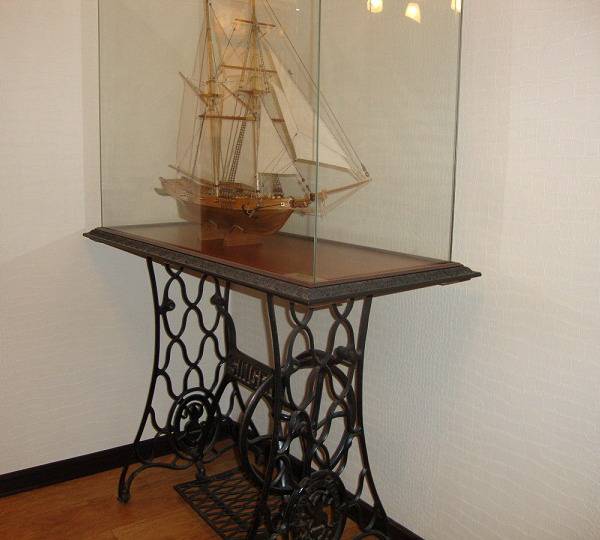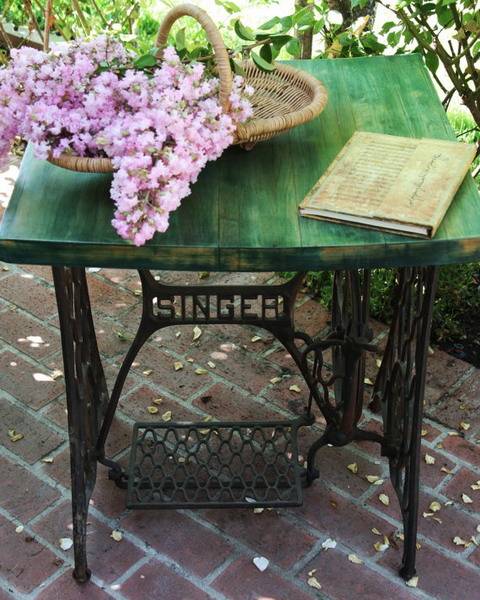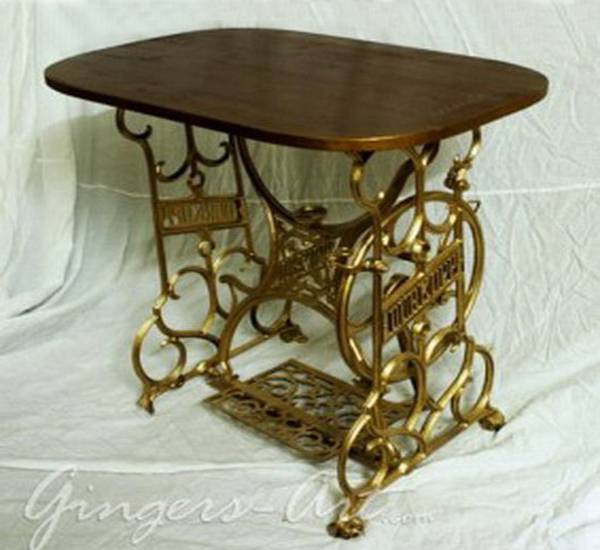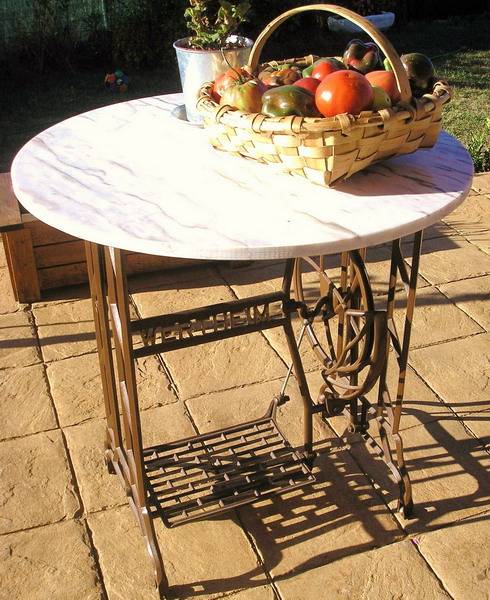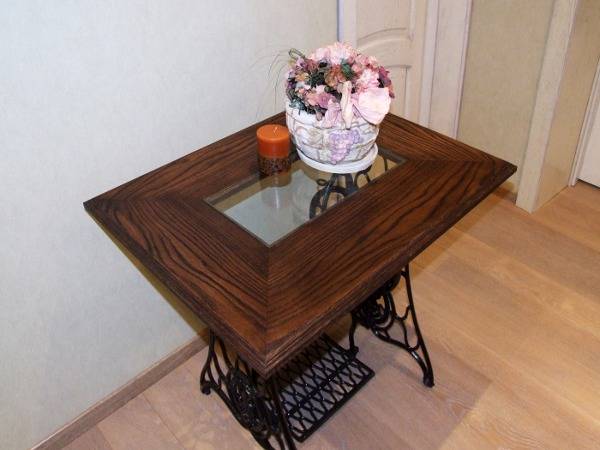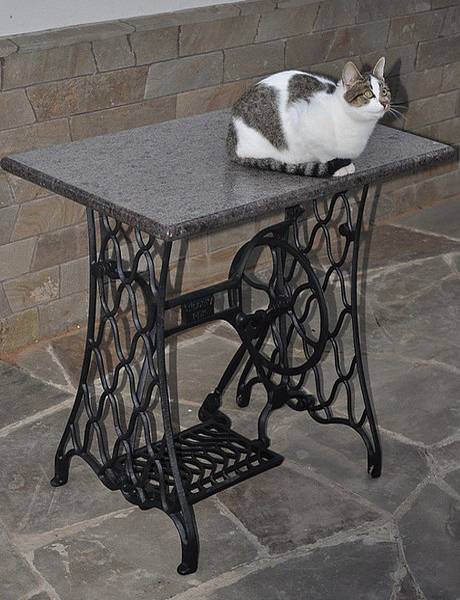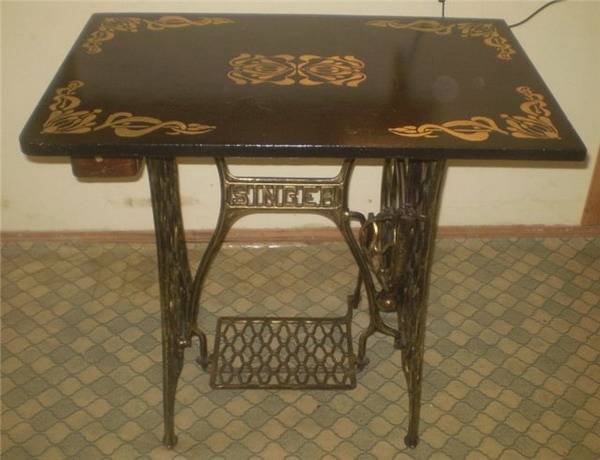 More from recycled crafts

Snowflakes are perfect Christmas decorations and eco gifts that you can make in an infinite variety of sizes and designs. White...
and enjoy free articles sent to your inbox