Room Design Trends, Modern Console Tables for Interior Decorating

Furniture Accessories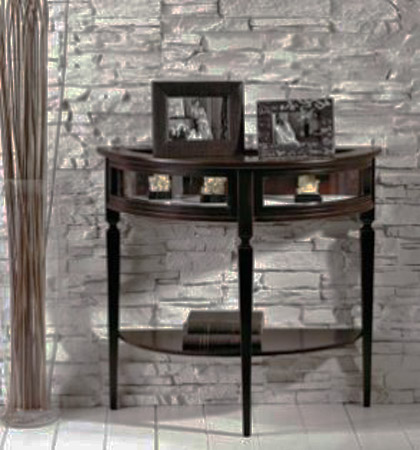 empty walls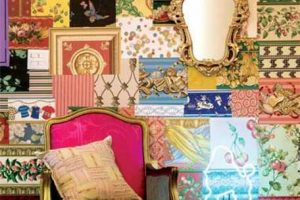 Console tables are one of popular room design trends for 2012 that will become more interesting and innovative in the future. Small tables are perfect for empty wall decoration. Combined with wall mirrors, drawers, shelves, storage boxes or baskets, modern console tables are perfect furniture items for small room design and interior decorating or home staging entry room or foyer, bedroom, stair landing, den and hallway.
A console table is a practical and modern furniture item. Elegant antique console tables, traditional and modern table design or unique contemporary console tables create different mood, add functional furniture items and beautiful decorating touches to modern room design. Once very popular, then almost forgotten, console tables are one of exciting modern room design trends for 2012, that will get a lot of attention.
Small modern tables can be used in many rooms, – bedrooms and home offices, bathrooms and kids rooms. The combination of a console table with a mirror and lighting fixtures offers elegant and timeless empty wall decoration ideas for all room design styles. Wrought iron console tables are perfect modern furniture items for adding charm to outdoor room design.
Interior decorating ideas with small modern tables
A console table has not yet turned to compulsory furniture item for modern home interiors, but it will become one for creating modern room design in 2012. Making interior decorating more personal and elegant, functional and charming, antique and modern console tables reflect interior design trends for 2012, that demonstrate the tendency of creating unique and comfortable room design with interesting small furniture items and room decor accessories.
Modern furniture design trends
9 dining room furniture design trends
Modern home furniture design for comfortable life, as we understand it
Glowing furniture design ideas from the ocean floor
French design ideas for comfort and home organization
Space saving ideas for kids bedroom
Changing color, modern furniture design trend
Interior decorating with a console table
Room design that includes a small console table looks harmonious and complete. Wall mirrors, tables lamps, pictures or small room decor accessories, used with a console table for an empty wall decoration, increase the effect.
Small modern tables show beautiful craftsmanship and innovative furniture design ideas. Modern console tables are an excellent addition to existing room decor and great furniture items that help design a new fresh home interiors look. Console table manufacturers offer to customize the dimensions and finishes to match your existing room design.
Small modern tables and empty wall decoration ideas
Antique console tables should be supported by a wall, as they were designed for empty wall decoration. A contemporary console table usually does not need the wall support, which allows to use modern console tables not only for empty wall decoration, but place a console table beside a sofa or a bed.
Room dividers and modern interior decorating ideas
Rain curtain, modern interior decorating ideas
Aquariums as modern room dividers
Modern console tables make beautiful room dividers also. A contemporary console table Kave from Italian manufacturer Bernini is made of wood with a unique glass shelf. White gloss console table, decorated with waves, can be used as stylish room divider that complements contemporary room design ideas with unusual cave like shape.
Traditionally a console table used with a wall mirror for empty wall decoration. Wall mirrors and lighting fixtures are perfect room decor accessories to expand room design visually. A narrow console table with drawers or attractive storage baskets on a shelf increases storage space and decorates small room in elegant style.
Unique table design ideas
Kids furniture, activity table design for animal lovers

Here is a new design concept of Ibis Hotel in Sao Paulo, Brazil. The contemporary and original interior design invites everyone...
and enjoy free articles sent to your inbox