15 Best Storage Solutions for Gardening Tools to Improve Outdoor Storage and Organization

Home Organization

Home Staging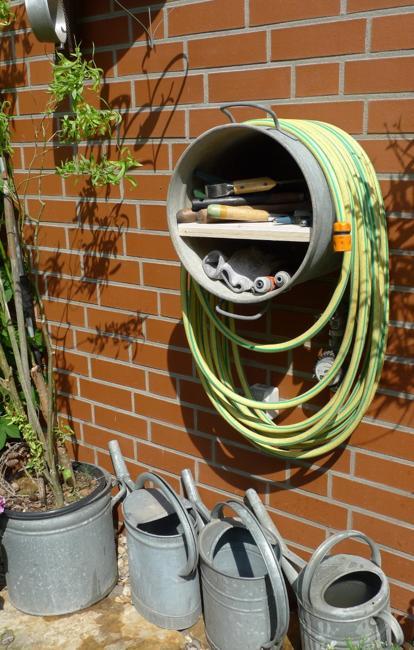 Creative storage solutions, wall organizer
organizing tips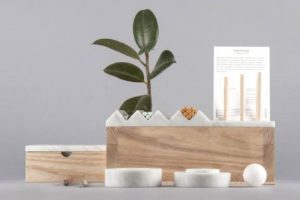 Storage solutions for gardening tools need to be practical, easy, and convenient. A gardener should always have helpful companions, gardening tools at hand, ready for work, visible, and easily accessible. If you need more than a few seconds to get what you need, your storage and organization need some improvement.
Here is the Lushome collection of the best storage solutions for gardening tools. These storage ideas help save time and frustration. Home organization is easier than it sounds. Take a look at little tricks and steal storage ideas to improve your storage spaces and organization of gardening tools.
How to organize gardening tools
Space-saving ideas for organizing your garden shed
Recycling old gardening tools for garden decorations
Storage solutions for gardens and sheds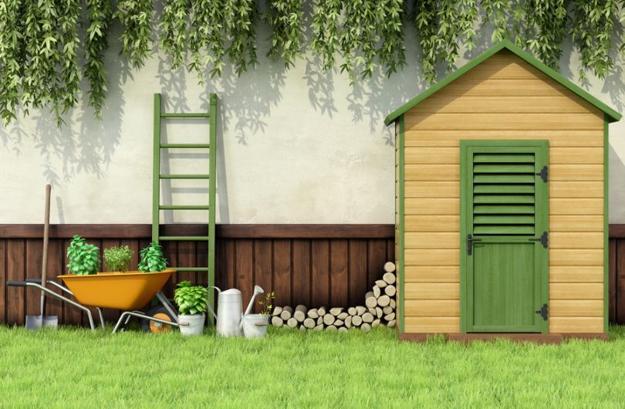 1. Hooks
Space-saving ideas, garden storage, organizing tips
Fall gardening tools, yard landscaping, lawn improvement ideas
Rake storage ideas for decorating, recycling for creative storage solutions
The most affordable and practical way to put things in order is to nail metal hangers on a wall. This storage solution is perfect for gardening tools. Add hooks in various sizes for heavy tools and small items.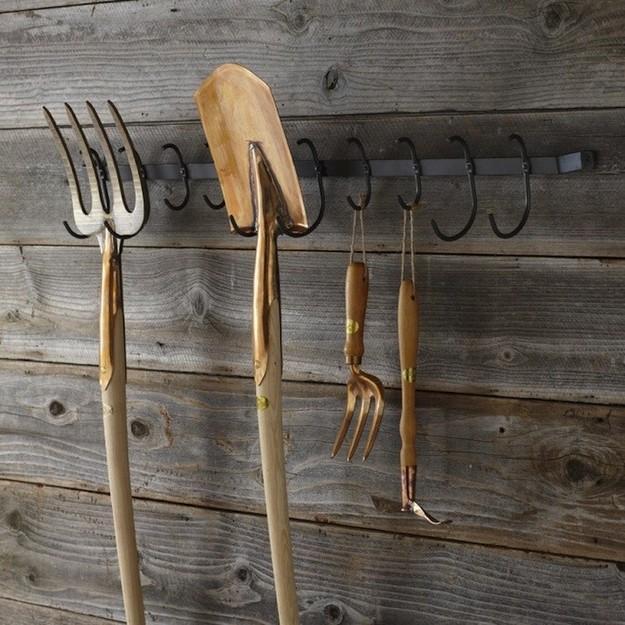 2. Garden shed doors
Garden shed doors are space-saving ideas for storage and organization. All gardening tools are visible, organized, and easily accessible on the doors.
3. Horizontal storage solutions
Racks and DIY organizers allow placing gardening tools horizontally on the wall. These storage solutions are perfect for spacious sheds and garages.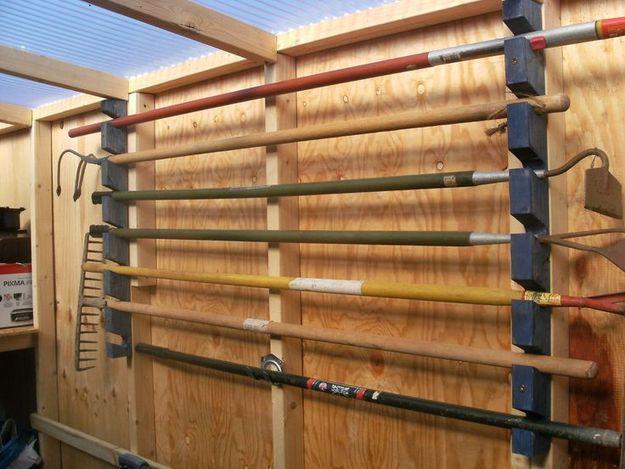 4. DIY wood racks and bins
DIY garden tool holders created from wooden blocks or plywood are other ways to organize your storage spaces and allow you to conveniently place and remove garden tools from the storage racks and bins.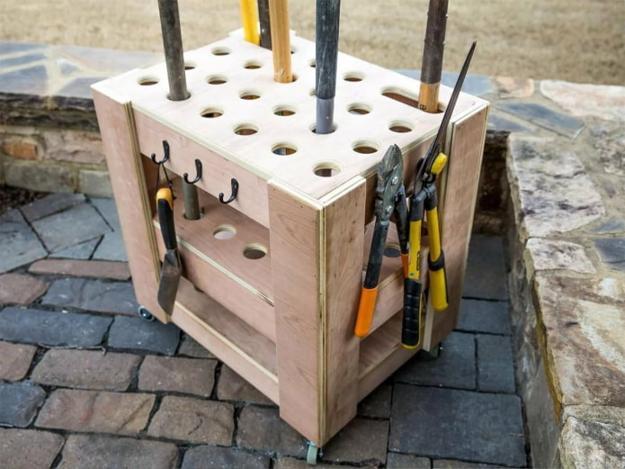 5. Recycled tools
Recycling old gardening tools can create beautiful organizers for small items. You can give broken tools a second life, using them as original holders.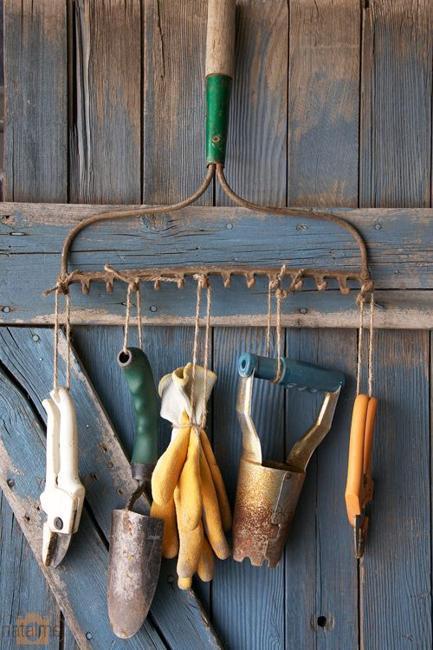 6. Fence and wall storage
If you live in a dry climate, you can use large surfaces, fences, walls for storage. Organizing gardening tools can add a beautiful accent to outdoor home decorating and create attractive displays when mixing instruments with yard decorations. These storage solutions are original, functional, and creative.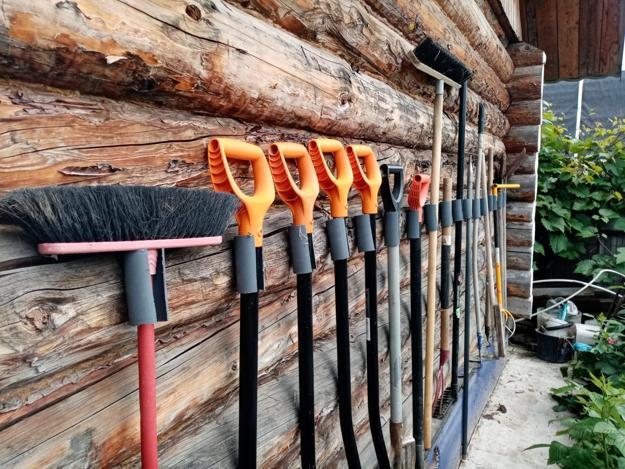 7. Storage shelves
Storage shelving systems with boxes, baskets, and bins are the favorite, functional, and space-saving storage solutions.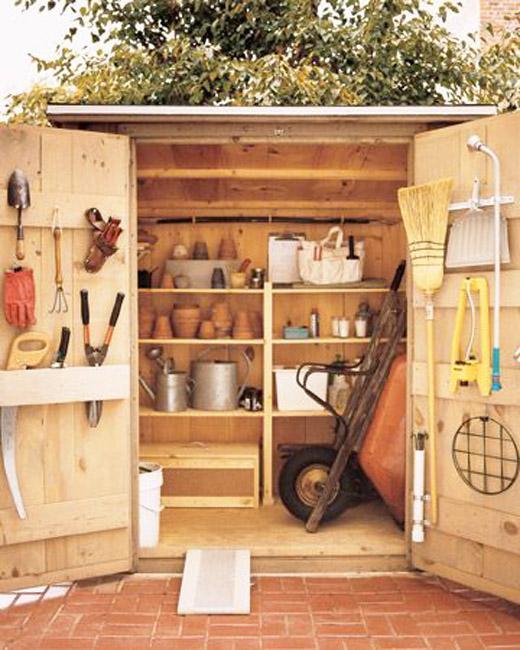 8. Reclaimed wood pallets
Recycling wood pallets offer fabulous DIY ideas for creating storage furniture, garden sheds, and gardening tools organizers. By fixing the pallet vertically on the wall, you get a practical organizer for various items.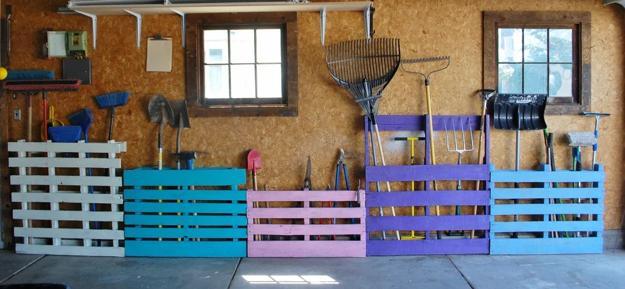 9. Rails with hooks
Kitchen rails easily convert into convenient and practical organizers for small tools and other items.
10. Jars with lids
Jars with lids attached to the shelf are perfect small storage solutions. It is easy to see items in transparent plastic jars. Practical and cheap ideas make ideal storage solutions for small items.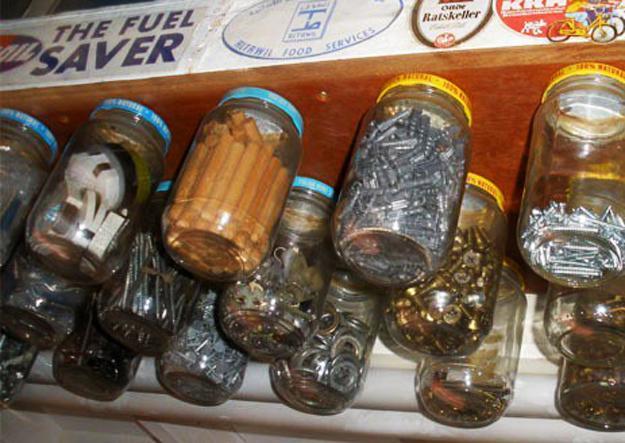 11. Containers with sand
Small shovels, mini-rakes, hoes can find a home in a bucket or a flower pot filled with sand or pea gravel. The containers can make beautiful decorations while providing ideal conditions for storing gardening tools.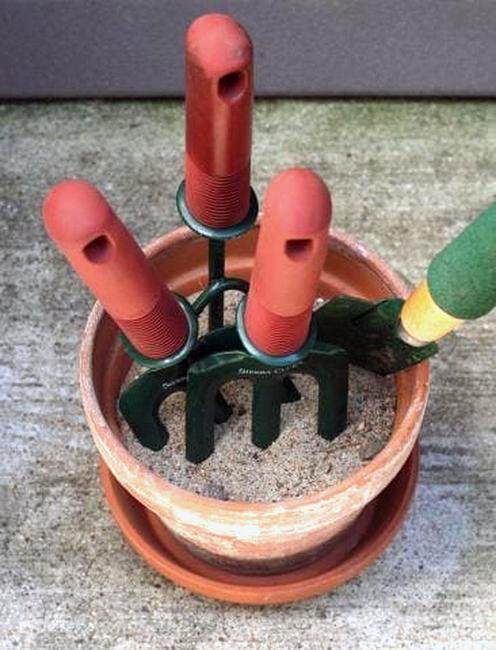 12. DIY can and pipe organizers
Recycling metal cans and small pieces of plastic pipes inspire DIY storage solutions. Plastic pipes, cut at an acute angle, make convenient vertical storage spaces for organizing gardening tools. Metal cans fixed on a wooden board are other storage solutions for small gardening tools, tags, and twines.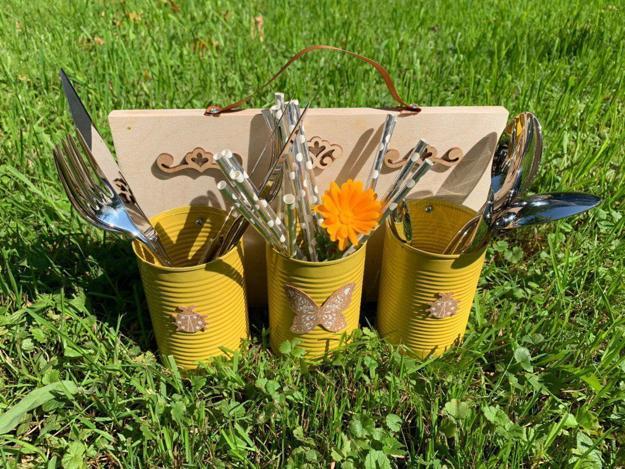 13. Garden sheds
Adding a garden shed to your outdoor spaces is a fabulous idea for decorating and organizing if you have a big budget. You can create a beautiful retreat in a garden shed with plenty of storage space, potting bench, comfortable seats, and attractive exterior decorating.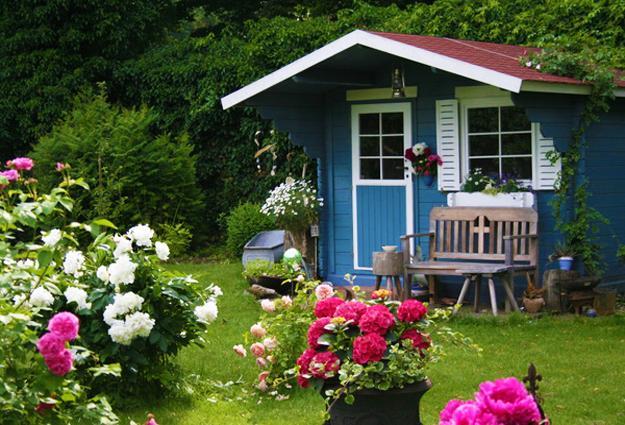 14. Shoe organizers
You can give a new life to a shoe organizer, using it for storing small gardening tools.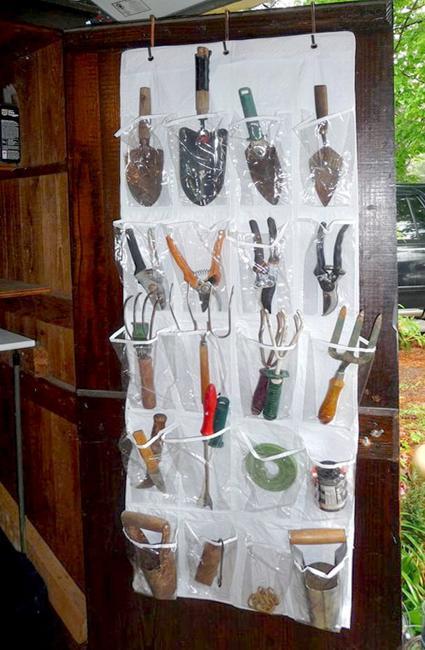 15. Creative storage solutions
You never know what you can create with existing items. There are no limits to artistic and original designs. Looking around and finding exciting objects can help envision fresh storage ideas that beautifully improve your garden and home organization.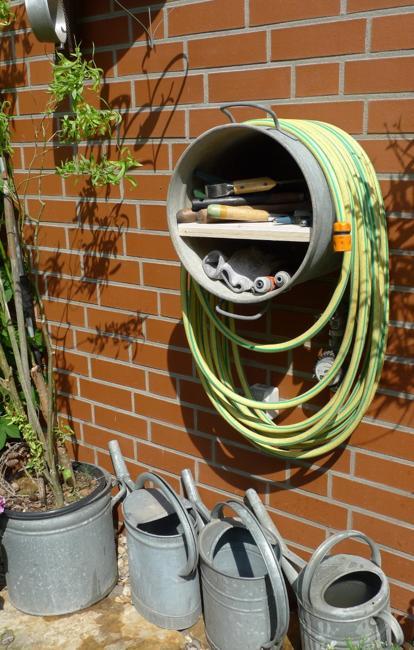 Inspiring storage ideas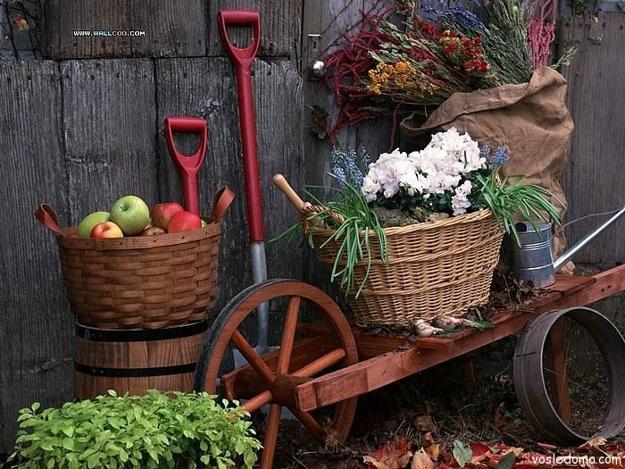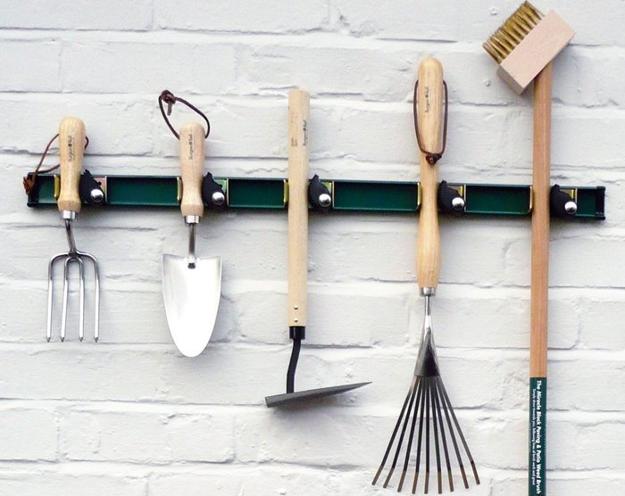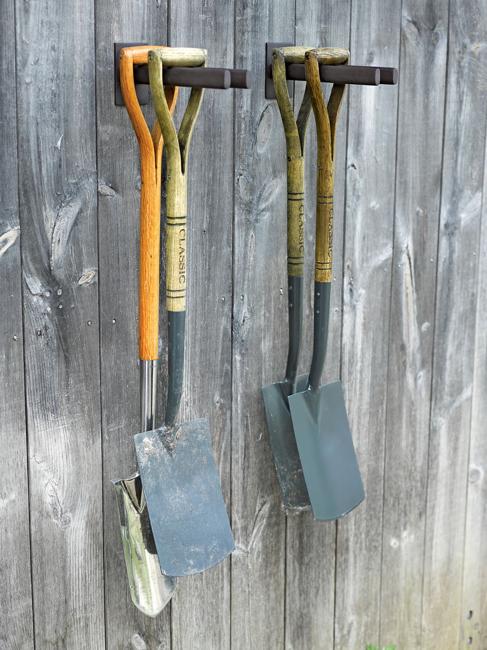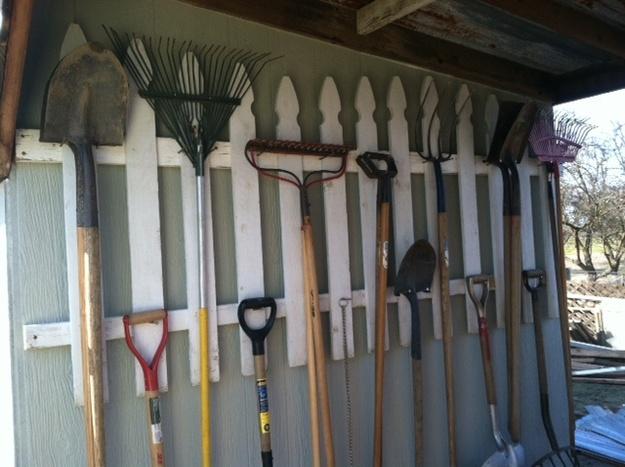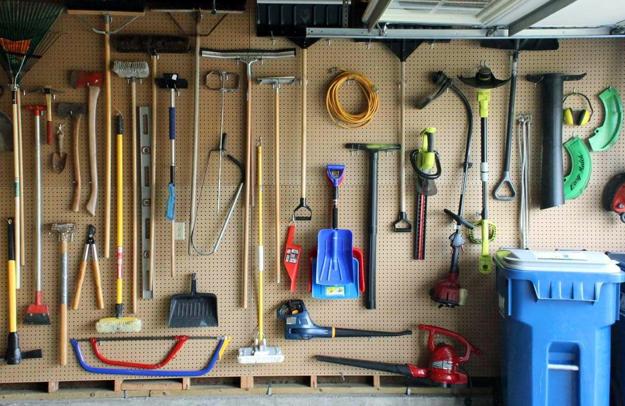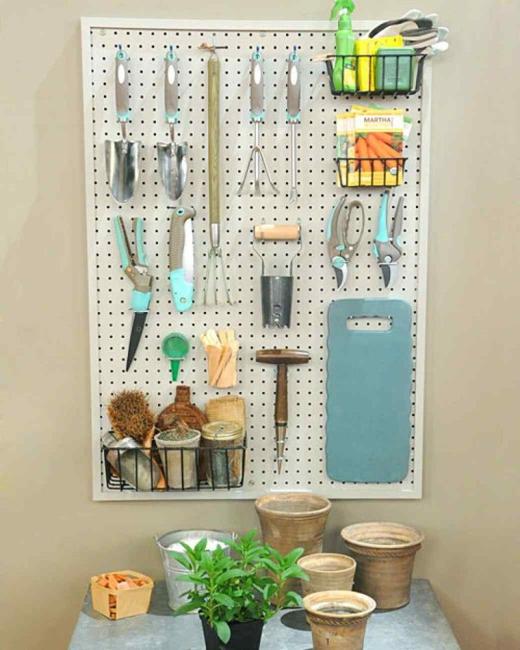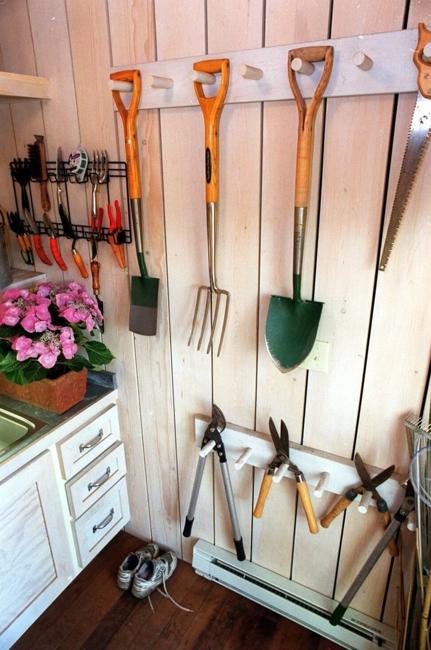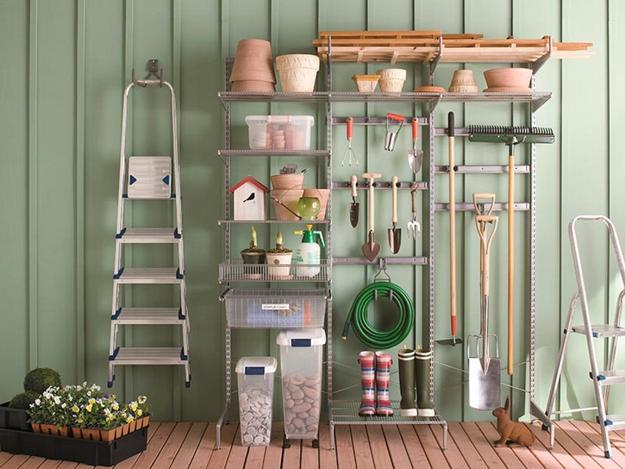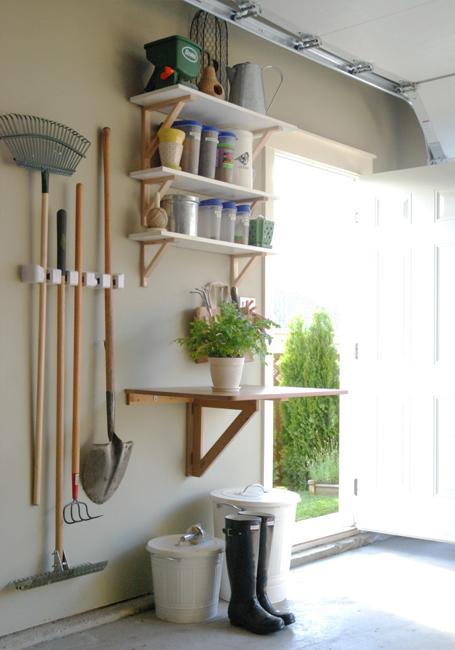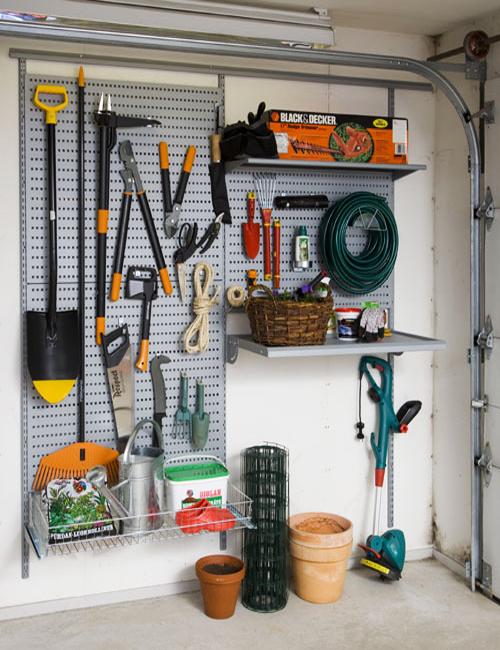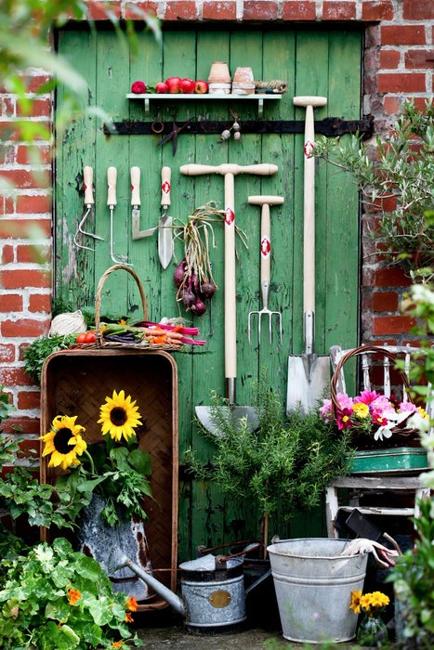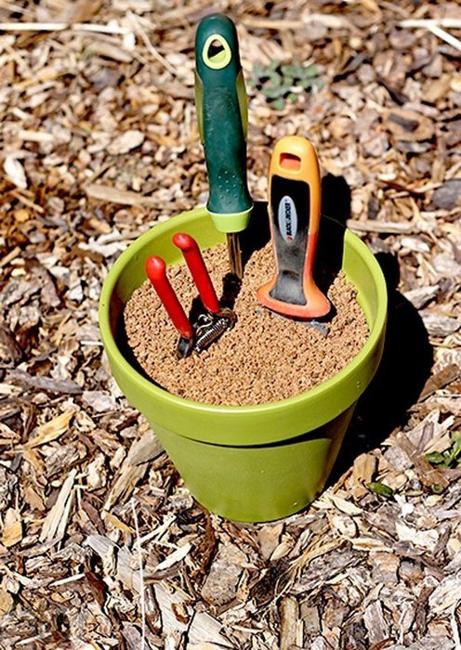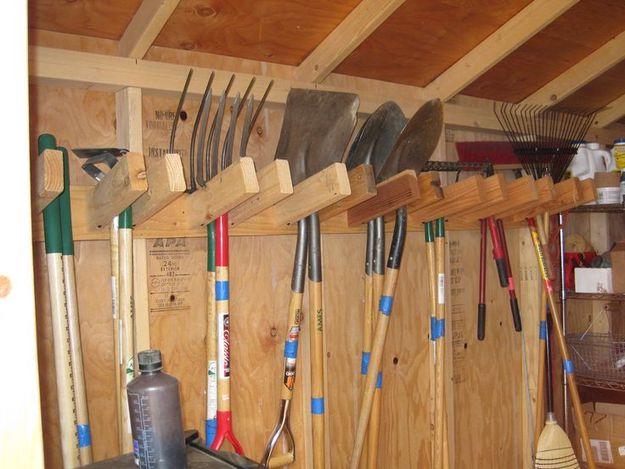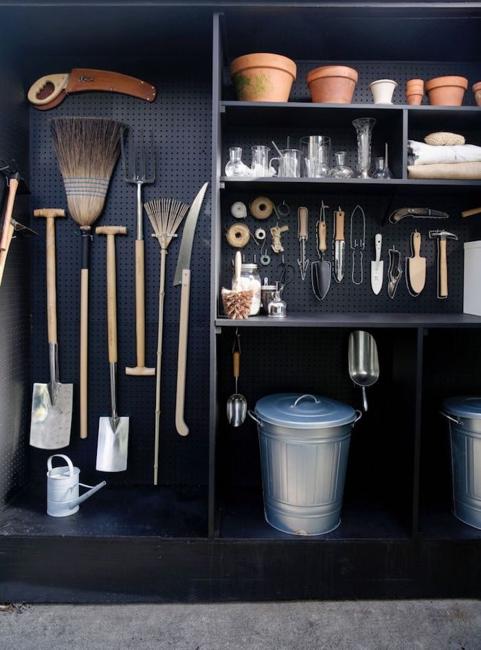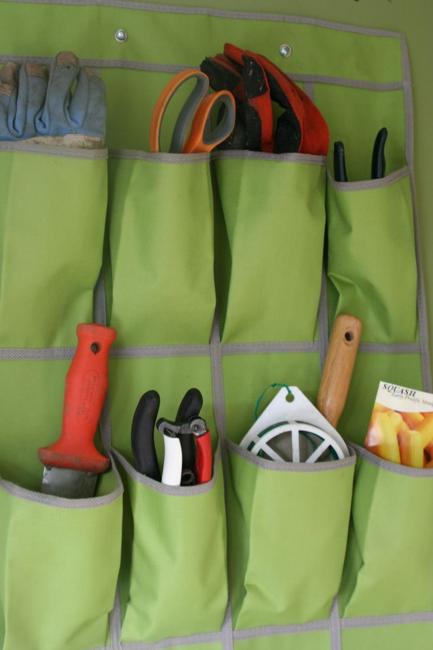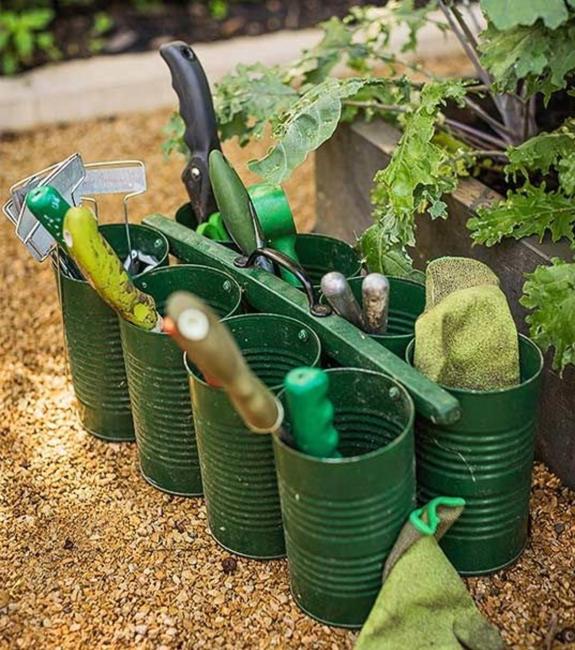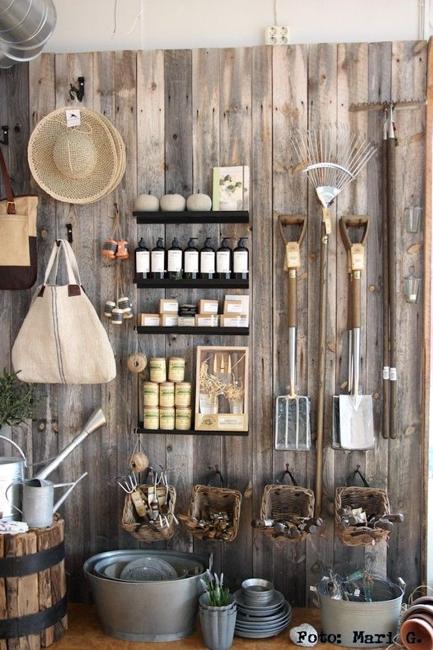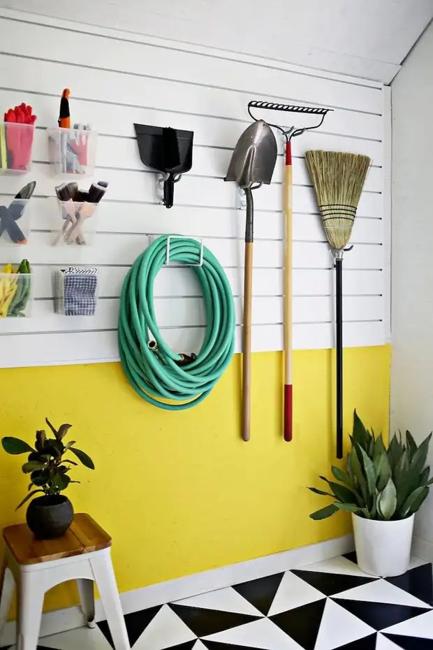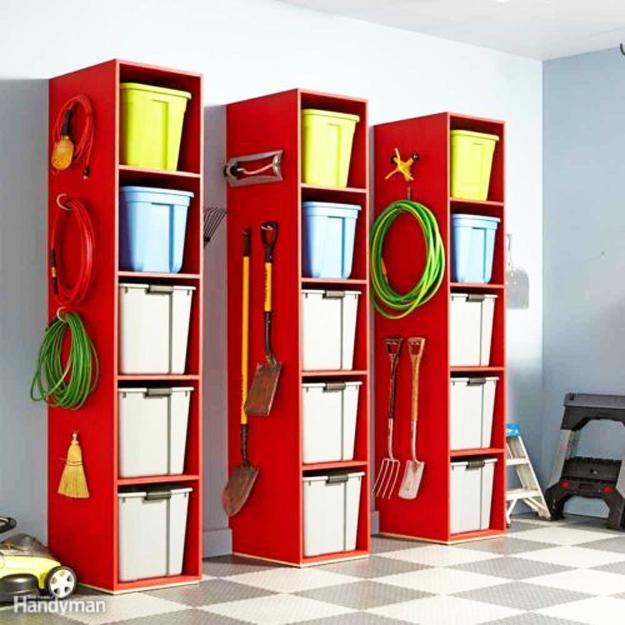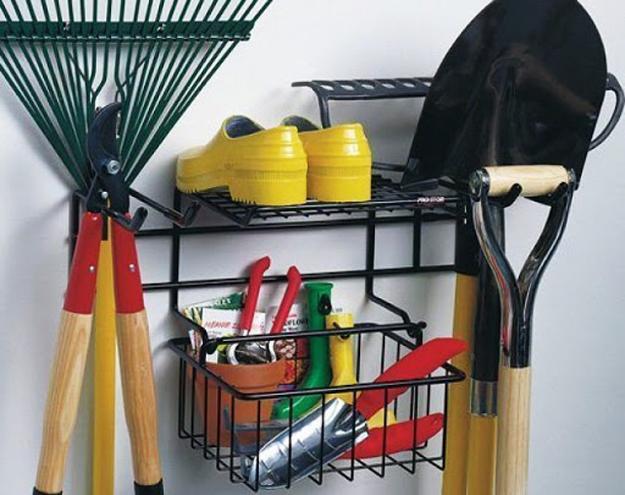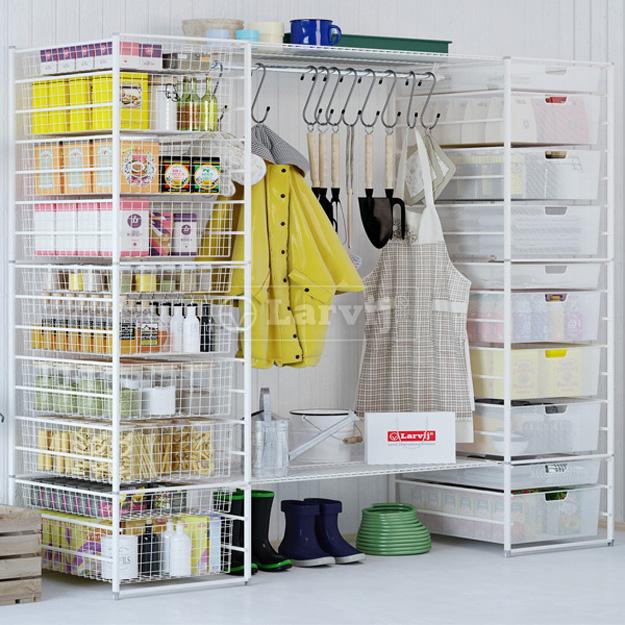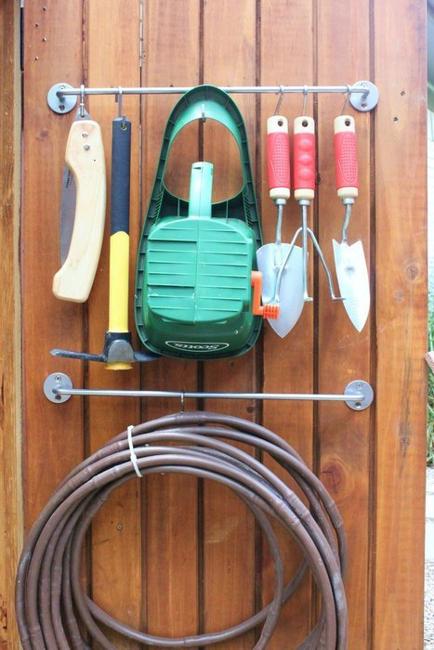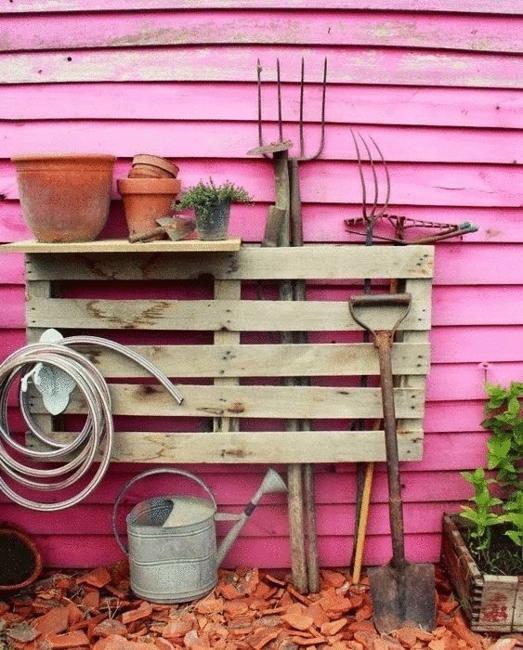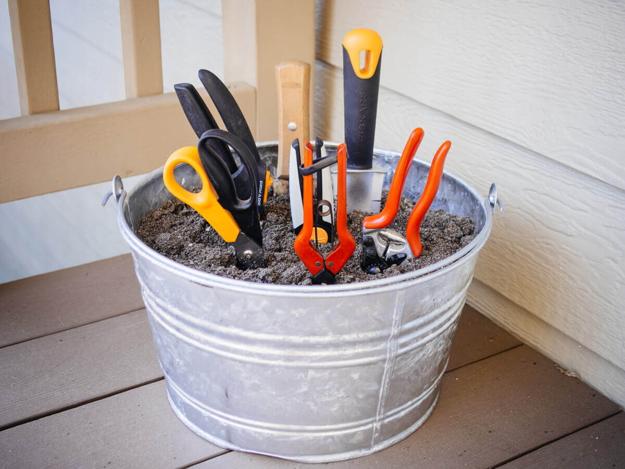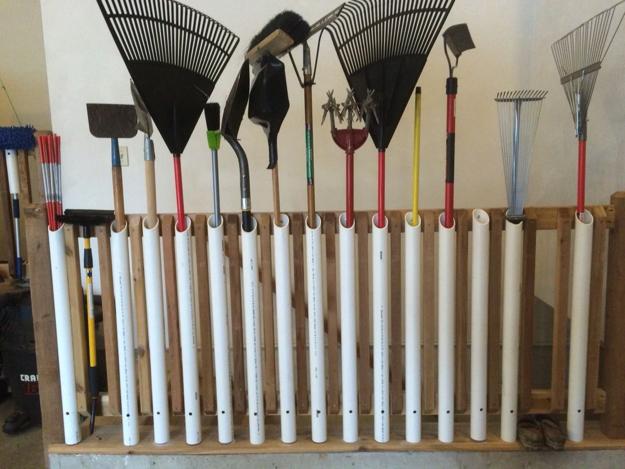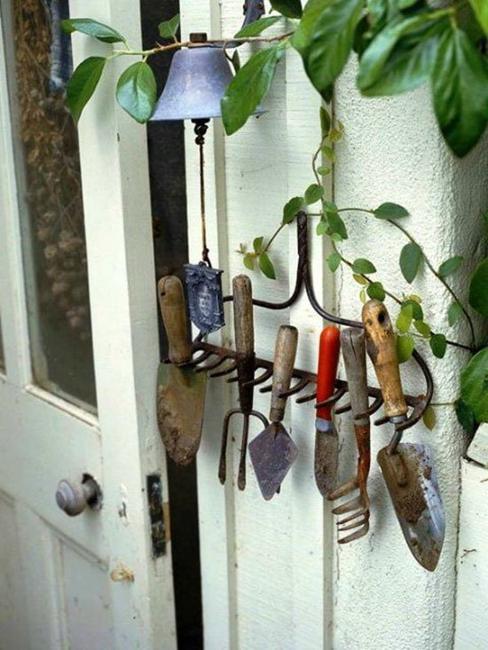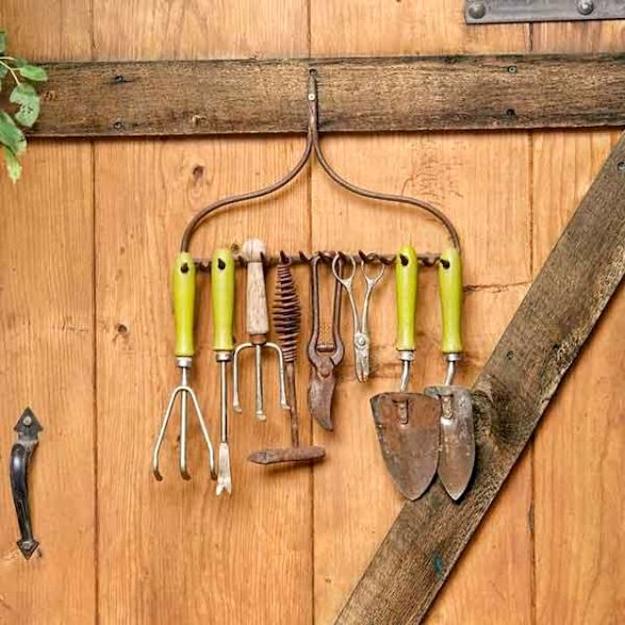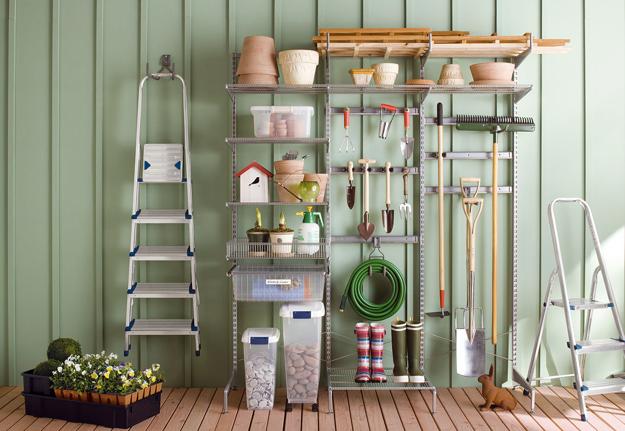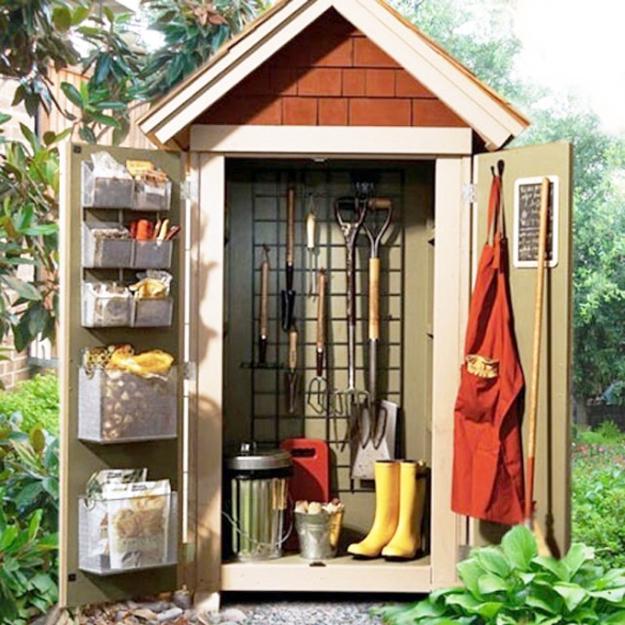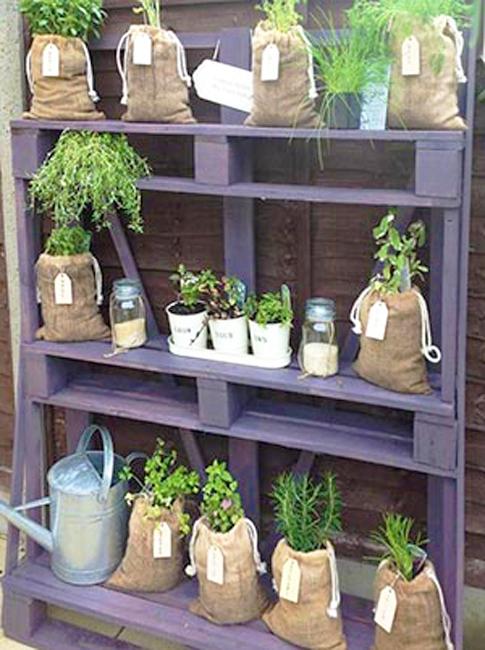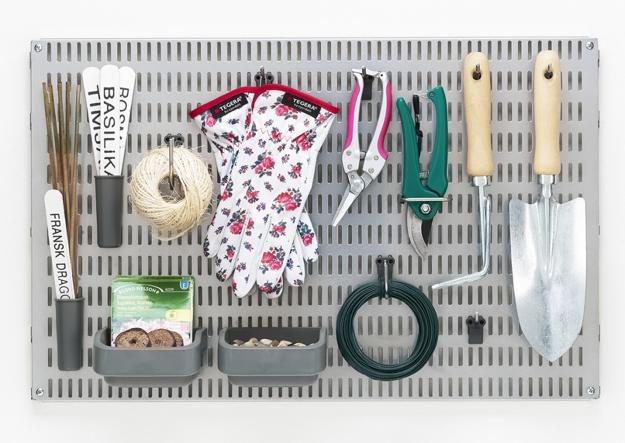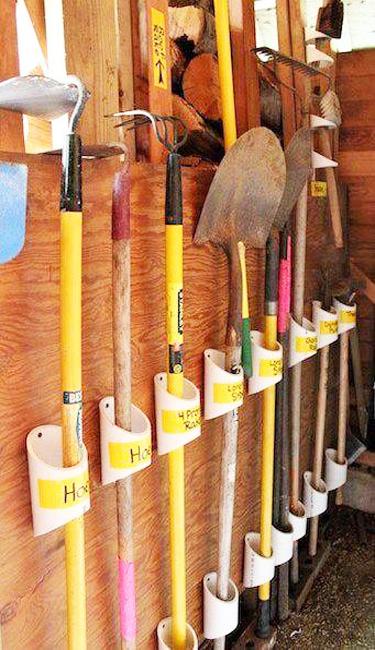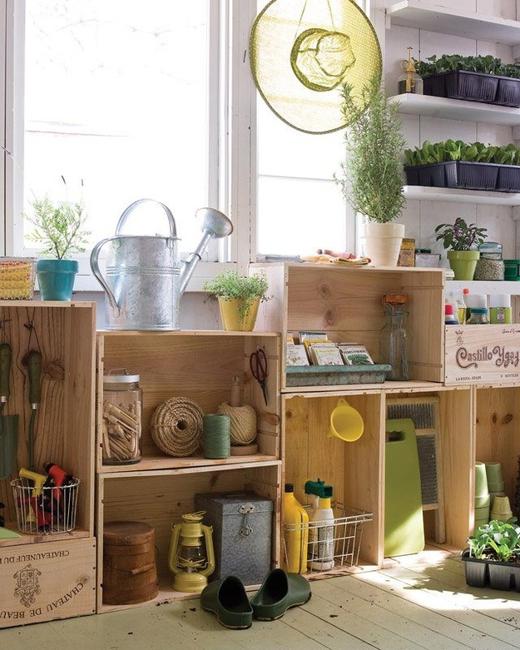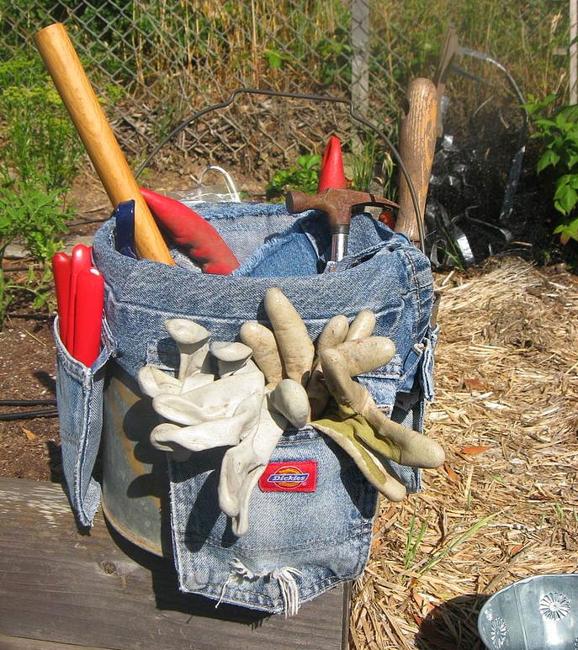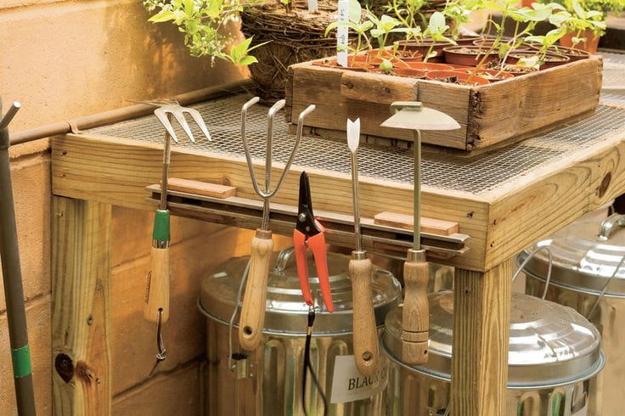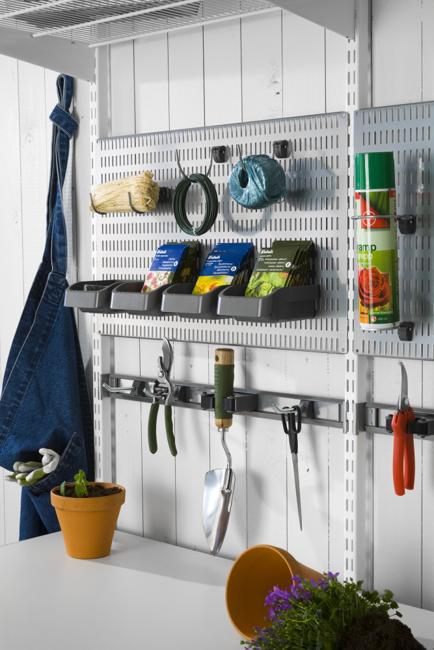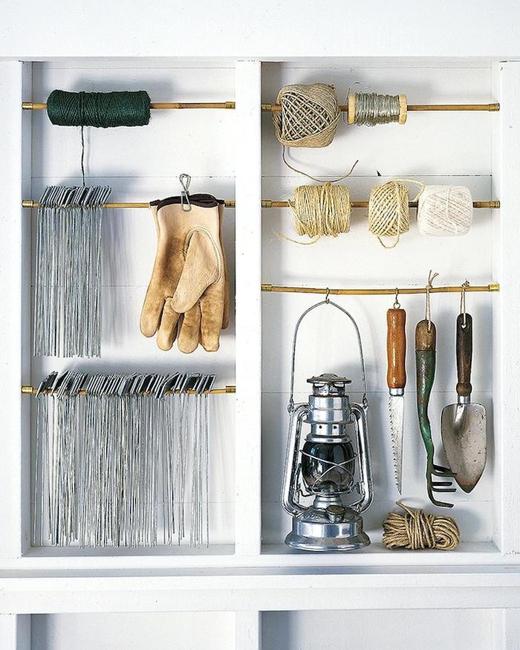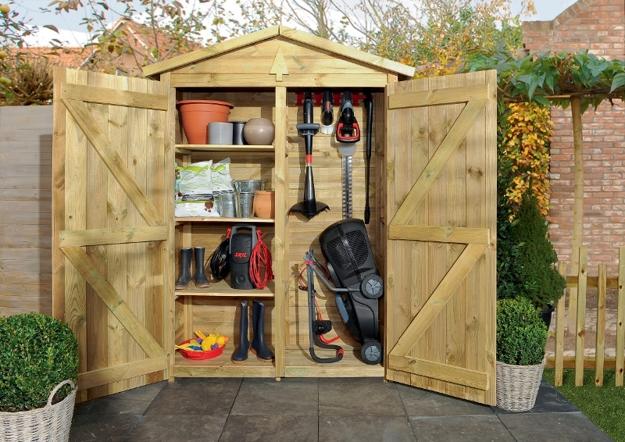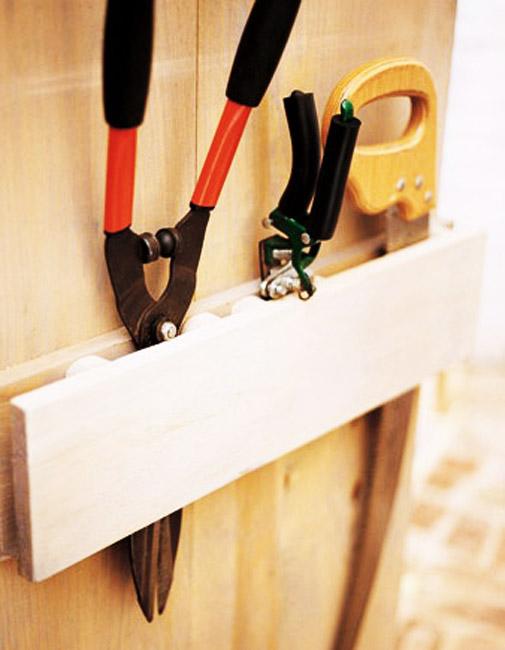 It is possible to find enough space for a small bedroom even in a tiny apartment or home. Here are smart...
and enjoy free articles sent to your inbox