Recycling Old Gardening Tools for Garden Decorations, Creative Backyard Ideas

Clutter or Treasure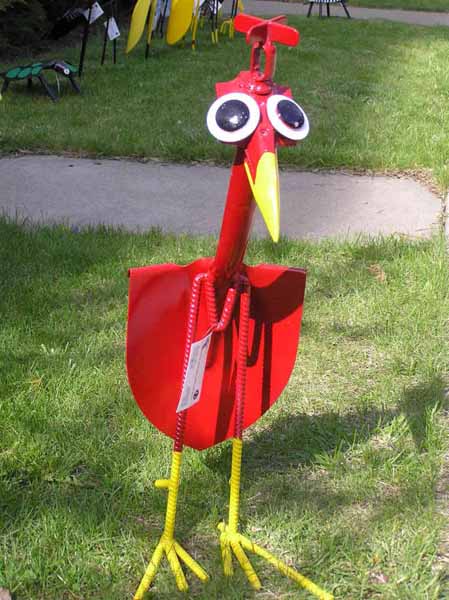 Red bird made of old garden shovel, bright garden decorations for outdoor spaces
eco gifts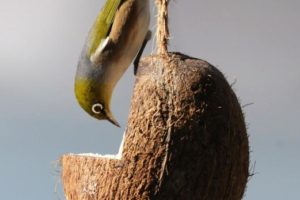 Garden decorations and artworks, outdoor furniture and organizers, made of old, rusted and broken gardening tools, are wonderful ways to recycle useless items and give your garden designs and backyard ideas a nice artistic touch.
Garden decorations, made of junk and clutter, are fun diy projects that help declutter your outdoor spaces and explore unusual and interesting ideas for recycled crafts that will brighten up your house exteriors, garden designs and backyard decorating ideas.
An old, rusted or broken garden tool, – shovel, rake, fork or hammer, – can be transformed into gorgeous garden decorations, sculptures, outdoor furniture, organizers for small gardening tools and even outdoor lights, adding cool things to garden designs and backyard decorating ideas beside plants and flowers.
Two inspiring design ideas, unique DIY garden decorations
Garden fork table and 6 creative backyard ideas, DIY project inspirations
Garden decorations made of an old garden tool
Red bird house made of shovel, recycled crafts for backyard decorating
Creative diy projects for recycling old, rusted or broken gardening tools for striking garden decorations, artworks, bird houses, functional outdoor furniture and organizers are fun activities for teens and adults.
Interesting and original, simple and rustic looking items immediately add more charm to backyard and garden designs, creating an eye catching focal points for house exterior and outdoor rooms decorating.
Red bird made of old garden shovel, bright garden decorations for outdoor spaces
Unusual garden decorations, organizers and outdoor lights made of old gardening tools, tin cans and metal buckets, are perfect recycled crafts to prepare unpretentious and pretty eco gifts that show your talents, resourcefulness and creativity, saving money and bringing more excitement into your busy life.
Garden tool organizer made of old broken rake
Simple and cute garden decorations, outdoor lights and furniture, made of old, rusted or broken gardening tools, will surprise your loved ones and friends, add the warmth of your skilled hands to garden designs and make backyard ideas look natural, informal and inviting.
Coffee cans lanterns, charming DIY project to recycle cans for outdoor lights
30 amazing ideas to reuse and recycle old car tires, creative recycled crafts
Floral designs on shovels
Decorating with gardening tools
More from recycled crafts

Snowflakes are perfect Christmas decorations and eco gifts that you can make in an infinite variety of sizes and designs. White...
and enjoy free articles sent to your inbox