Two Inspiring Design Ideas, Unique Diy Garden Decorations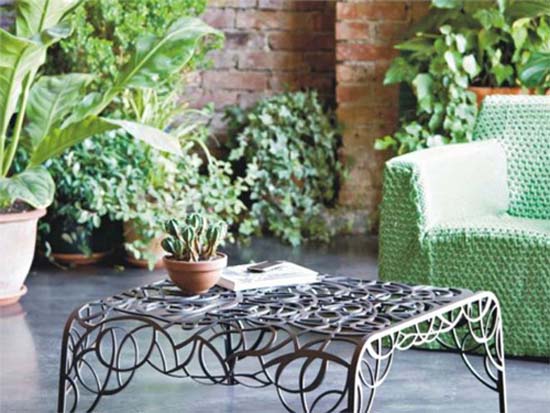 garden decorations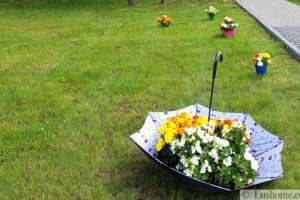 Inspiring design ideas from decorators and professional designers that offer simple diy projects help make your front yard, patio or backyard designs more comfortable and unique. Creative diy projects are a way to add personal touch to outdoor decor and design beautiful and inviting garden decorations to enjoy in summer.
Ordinary wooden benches can become more functional and decorative, if you add a wheel and small containers with flowers to their plain designs. The wheel allows to move the bench from a sunny spot to the shade alone. Dutch designer Rogier Martens came up with this original backyard idea.
Inspiring by a ​​single wheel barrows, the designer transformed a wooden bench into unique, comfortable and portable garden furniture piece called Wheelbench. You can paint the wheel bright color, adding an eye catching element to your front yard, patio or backyard design.
Tsukubai water fountains, Japanese garden decorations
15 outdoor shower designs, modern backyard ideas
DIY project for creating unique garden decorations of wooden benches
Portable garden furniture piece, wooden bench with the wheel
'Moving a bench with two people has always been a chore,' – explains the designer. 'This is a bench you can easily manoeuvre into position. The eye-catching wheel is an invitation to find the best spot. An invitation to be active, to create your world the way you want it, time and time again.'
Diy project for creating portable garden furniture
Making garden decorations with wrought iron furniture and climbing plants
Garden furniture from De Castelli, www.decastelli.it/site/ are elegant and charming. Wrought iron furniture is ideal for front yard or backyard decorating.
Furniture pieces can be decorated with green climbing plants, like ivy or blooming climbing plants, like nasturtium, adding gorgeous garden decorations to your outdoor decor.
Wrought iron chair decorated with flowers, beautiful garden decoration
Beautiful wrought iron furniture pieces are excellent garden decorations. Adorned with green plants and flowers they make stunning focal points for decorating your front yard, balcony or patio in elegant style, and creating charming and romantic front yard, patio and backyard designs.
Ergonomic hammock for indoor and outdoor decor, relaxing backyard ideas
Artistic tire carving, inspiring design ideas for creative yard decorations
Bended and shaped metal looks beautiful, offering elegant and classy garden decorations. Creative and innovative approaches add whimsical elements, allowing to experiment and create sophisticated and impressive backyard or garden designs.
Wrought iron furniture, chairs and benches
Portable and sectional outdoor furniture

Winter backyard landscaping is about designing peaceful and beautiful outdoor spaces that celebrate natural beauty and provide a habitat to protect...
and enjoy free articles sent to your inbox