Portable and Sectional Patio Bar Furniture, Light Outdoor Home Bar Designs

Furniture Accessories

Outdoor Living

home bar designs

Patio bar furniture is the focal point of outdoor party. Contemporary and light plastic outdoor bar furniture sets and traditional solid wood bar table with chairs or stools are an essential element of comfortable and welcoming backyard decorating ideas.
Light, portable and convenient teak wood, durable synthetic resin or colorful contemporary plastic outdoor home bar designs add comfort, luxury style and appeal to swimming pool areas and backyard decorating ideas. Patio bar furniture and accessories are great backyard ideas in a warm climate, when people can enjoy long hours outdoors.
Modern bar furniture for outdoors help design functional backyards and create welcoming atmosphere. Outdoor home bars furniture make possible to enjoy more comfortable homes with friends and family, spending time outside during warm seasons. (Designer home bar sets, modern bar furniture design for stylish basements) Outside bar furniture is perfect for entertaining guests and organizing wonderful summer parties.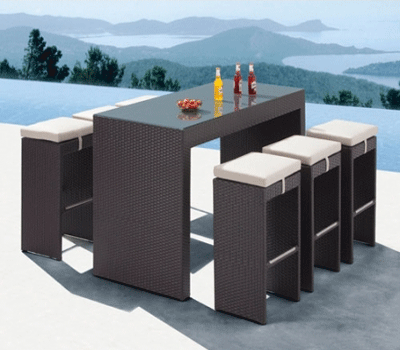 Sectional patio bar furniture design
Contemporary light and portable home bars are a convenient choice that offers light outdoor home bar furniture design that can be moved anywhere or stored during colder months. Few modules create different shapes of indoor and outdoor bar furniture, offering various home bar designs and lighting fixtures, depending on the party size and theme. (Home decorating with custom made eco lamps)
Colorful and light, made of plastic outdoor bar furniture sets can be transformed into an in-home bars, if the weather is not cooperating. Portable and attractive, modern sectional home bar designs are manufactured by Modenese Gastone, Italy. (Modern sectional furniture design, Free Flow sofa)
The entire contemporary collection of patio bar furniture, including corner home bar section, bar lighting, portable home bar decorations and additional bar furniture sections, is an impressive creation of Jorge Najera, Italy, www.slidedesign.it/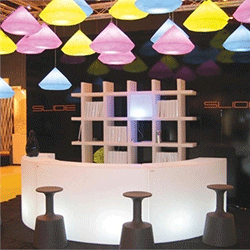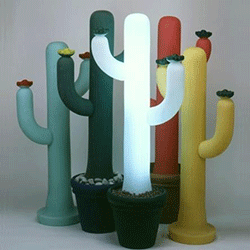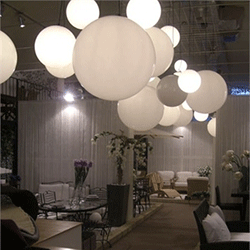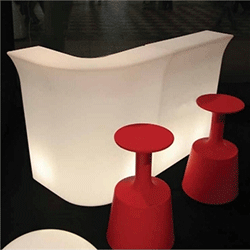 Sectional patio bar furniture design is made of contemporary plastic and can be used indoor and outside. Outdoor bar furniture set weighs about 20 kg (or 45 lbs.) Slightly curved indoor-outdoor bar furniture sections can form an arc-shaped or a snake-shaped modern home bar designs. (Modular shelving, wall decorating ideas)
Light and colorful, stylish and creative indoor-outdoor bar furniture pieces are complemented with colorful cactus-shaped and large balloon bar lighting fixtures. (Dresses for lights, a la mode lighting design)
Outdoor home bars furniture design materials
There are different home bars furniture materials to choose from. Contemporary plastic and synthetic resin wicker are great outside bar furniture materials that are popular for modern home bar designs. Outdoor home bars furniture, made of wicker look simple, stylish and elegant, offering functionality and convenience.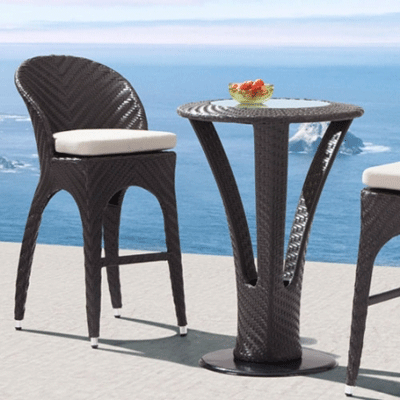 Elegant and luxurious home bar designs, made of natural wood, exotic teak and beautiful cedar, are great for making backyard comfortable, attractive and impressive. Cherry, pine, oak or birch wood are home bars furniture design materials also. (Solid wood furniture design, eco style interior trend)
Patio bar furniture, made of aluminum, is an affordable contemporary choice for modern backyard designs.
Modern backyard design ideas
Floating sunrooms, houseboats
Dog house design inspirations
Rocks in Japanese gardens, building a rock garden, backyard designs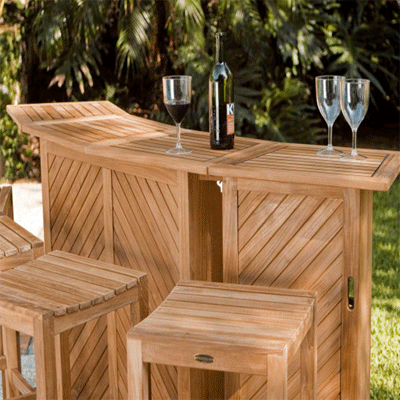 More from modern furniture

Weave furniture design blends traditional techniques and modern trends in decorating with handmade items. Using natural ropes and twines, you can...
and enjoy free articles sent to your inbox