The Beauty of DIY Weave Furniture, Handmade Furniture Design Ideas

Decorating Ideas

Furniture Accessories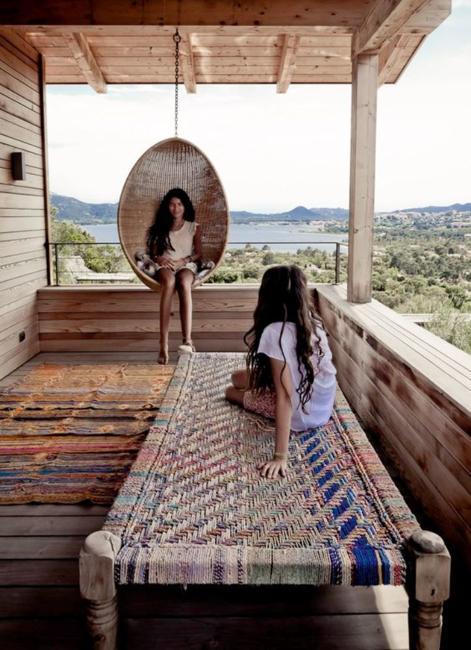 Hanging chair and bench, handmade furniture design
furniture decoration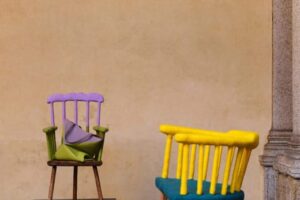 Weave furniture design blends traditional techniques and modern trends in decorating with handmade items. Using natural ropes and twines, you can make beautiful contemporary furniture for your home interiors and outdoor rooms. The process is very labor intensive since everything is done by hand, but unique furniture pieces add interest to your home decorating and give an expensive look to room design. Making weave furniture requires skillful hands, as each of the hundreds of strands must be placed carefully creating beautiful decoration patterns that enhance the unique furniture design.
Weave furniture consists of a wooden frame and a string mesh seat. The simplicity and originality of these beautiful designs ideas won the hearts of millions of people. Weave furniture decorates traditional and modern interiors and brings its beauty into outdoor rooms. Natural ropes and twines last for years. The elegant look and functionality make the traditional and contemporary furniture design ideas popular for country home decorating and accentuating urban dwellings. Wood and twines create a fabulous mix of textures while adding neutral colors to room decorating.
Handmade furniture design, chairs made with branches
Colorful, handmade furniture designed with wool felt
DIY ideas to improve existing furniture designs
DIY weave furniture ideas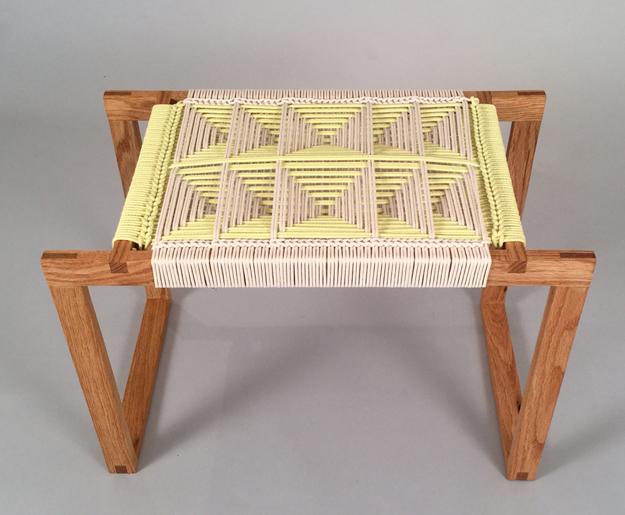 Hand-made furniture design featuring a wooden frame and multiple strands is durable. Weave furniture can withstand lots of weight without any problem. Also, handmade furniture pieces made with the natural materials are comfortable and eco-friendly. Weave furniture lets air flow freely through the strands; you never feel stuffy in a weaved chair. Weave furniture pieces stand out from the crowd bringing its artistic, one-of-a-kind, handmade designs into home decorating.
Recycling wood pallets for handmade furniture, Green design ideas
DIY furniture design ideas for your home
Salvaged wood furniture, DIY design ideas
These handmade furniture items can feature colorful strands creating original details. The beauty of light brown color combinations with white, gray, dark brown, black, green, red, yellow, orange or blue colors creates unique furniture items that can match any decor.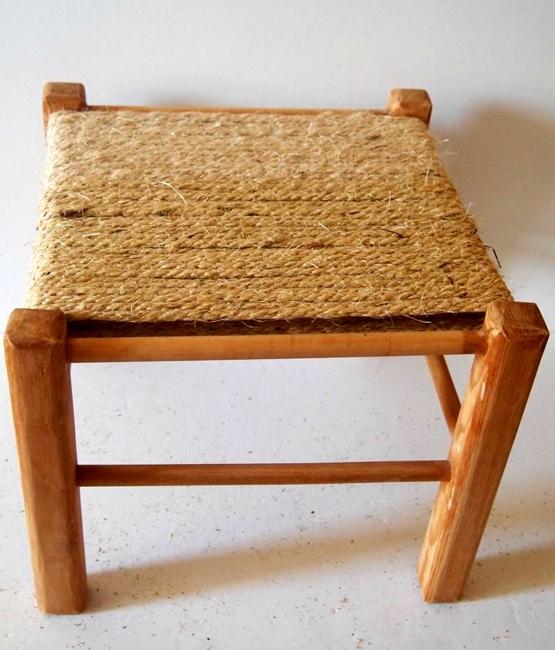 There are many various weave furniture pieces, – chairs, entry benches, ottoman, made with natural twines. You can make something that appeals to your sense of style and enhances your interior design. Wooden or steel framed furniture with weaved seats are unique and look expensive. Fixing damages might require redesigning the weave, but the originality of a piece is worth your time and effort.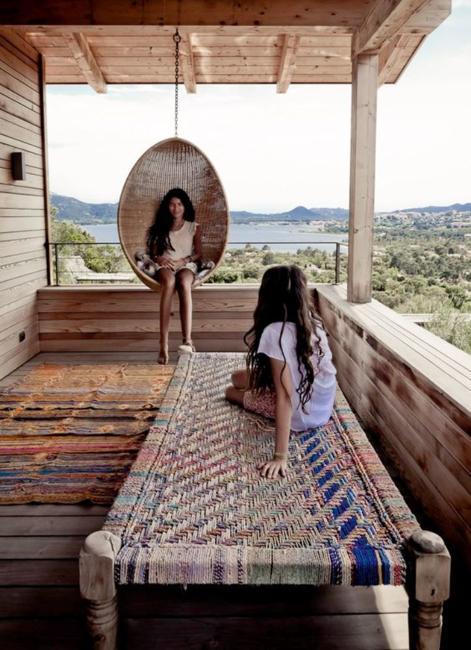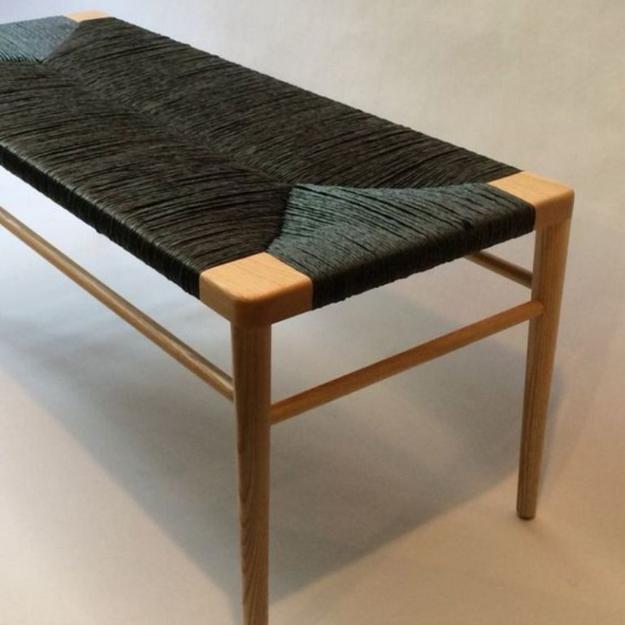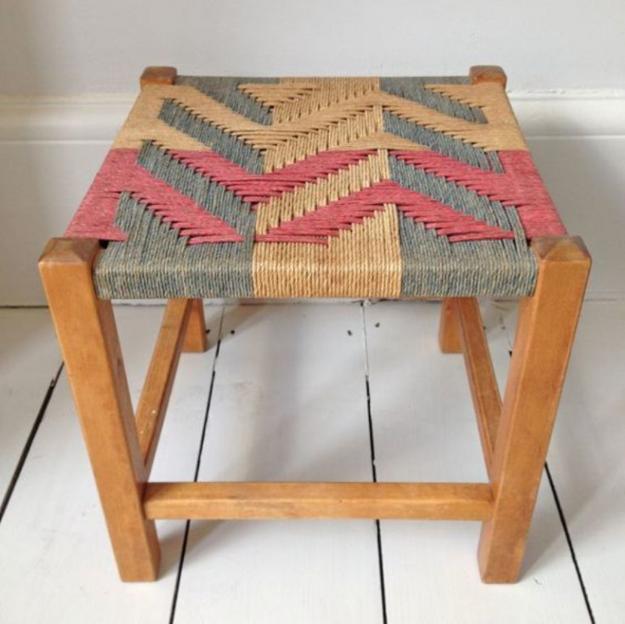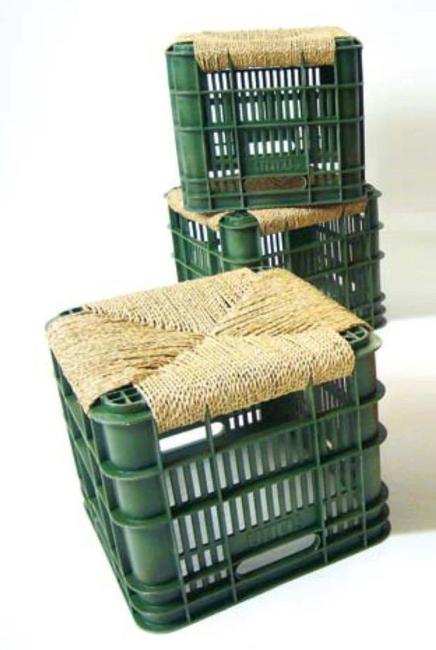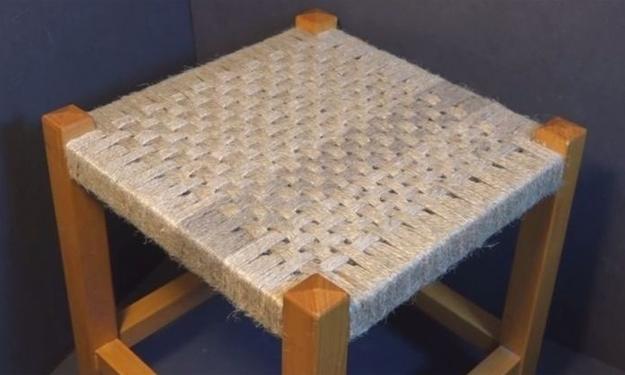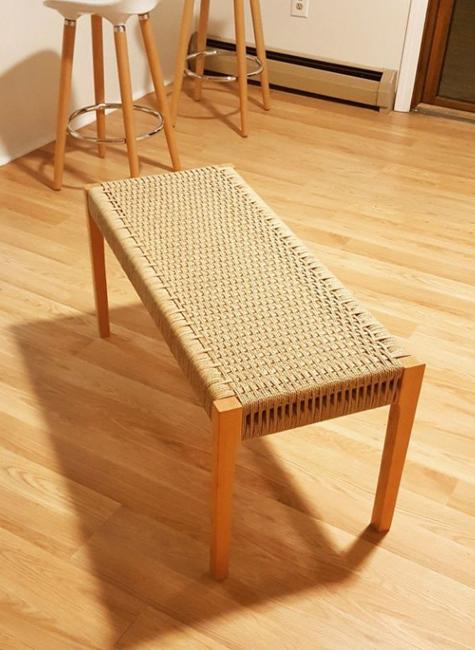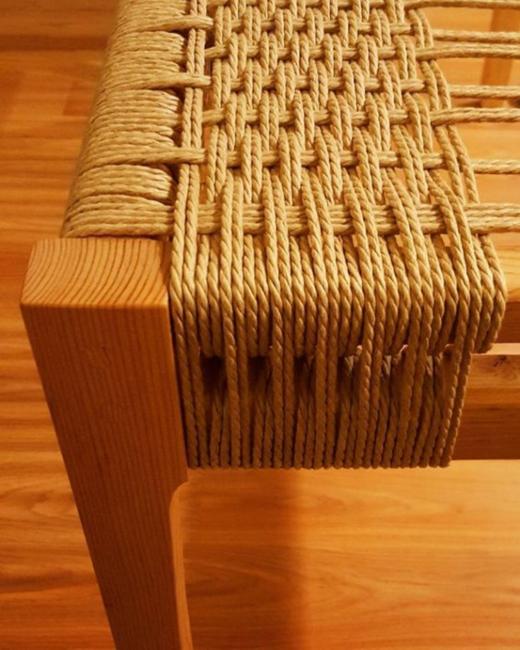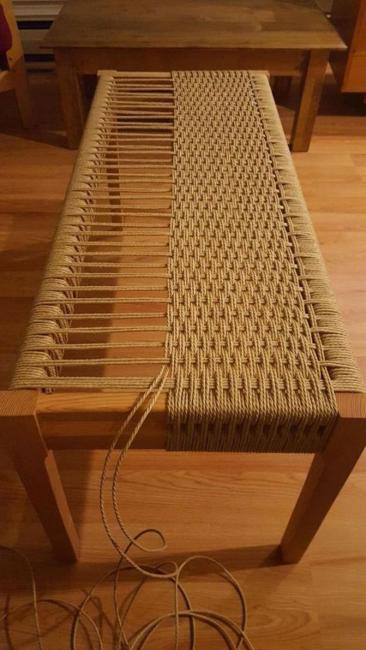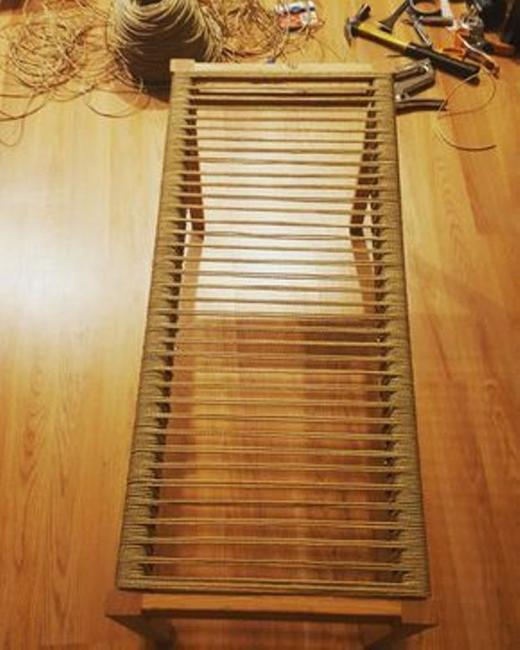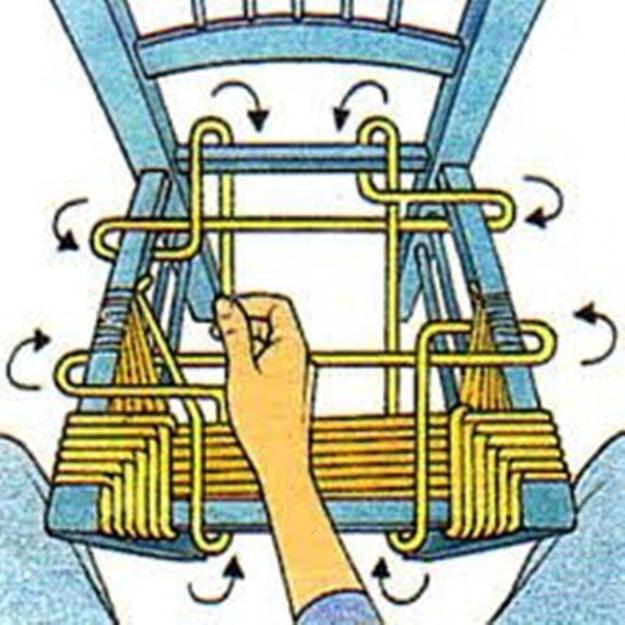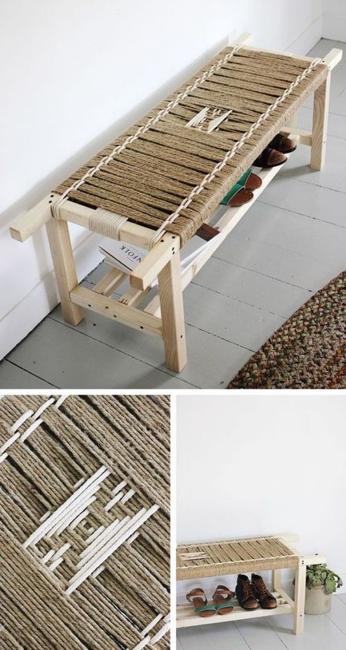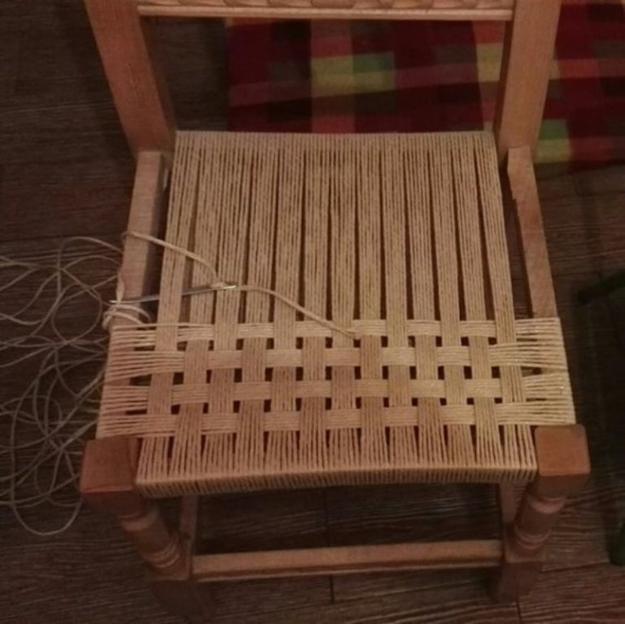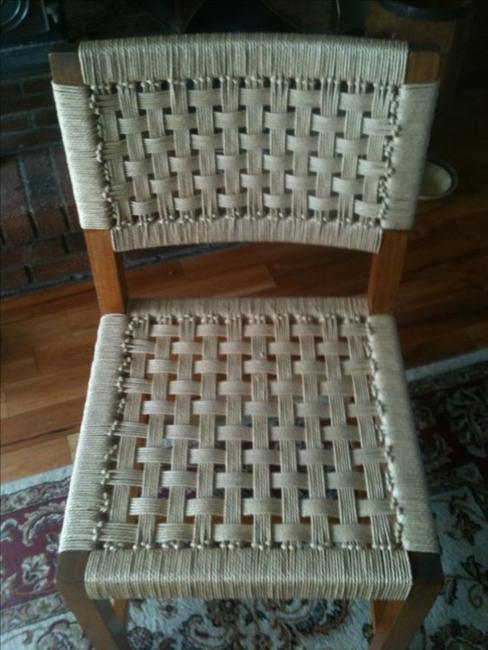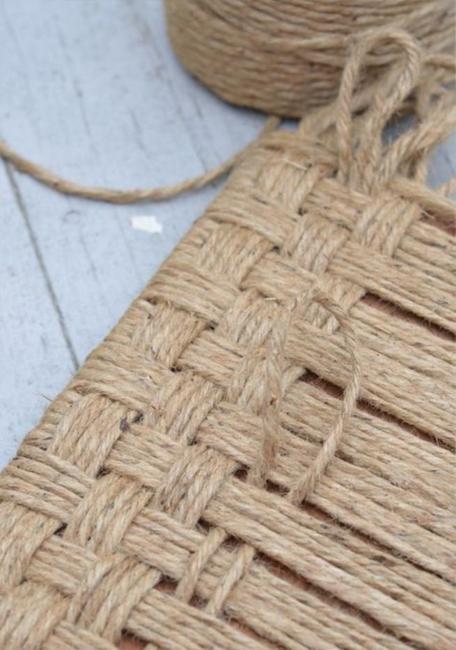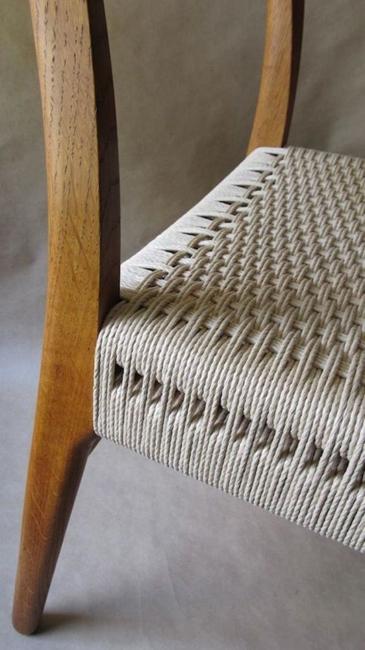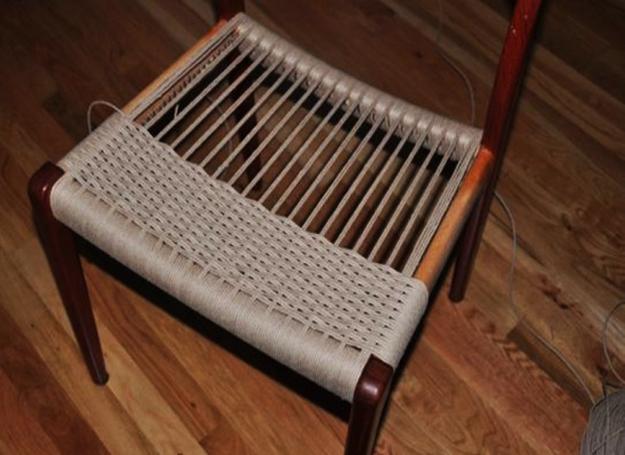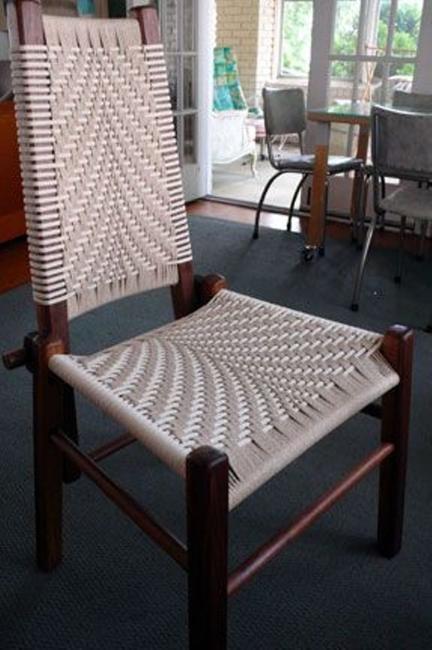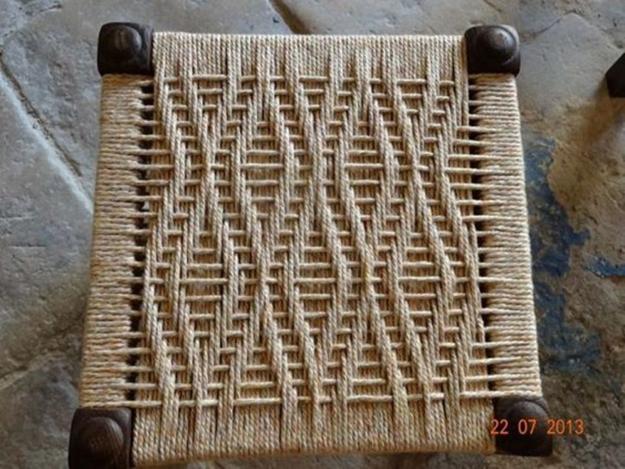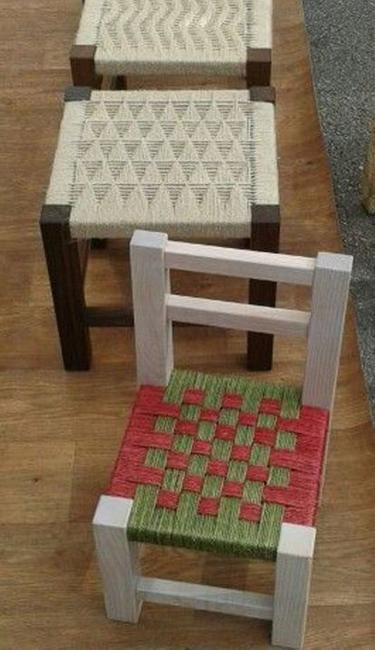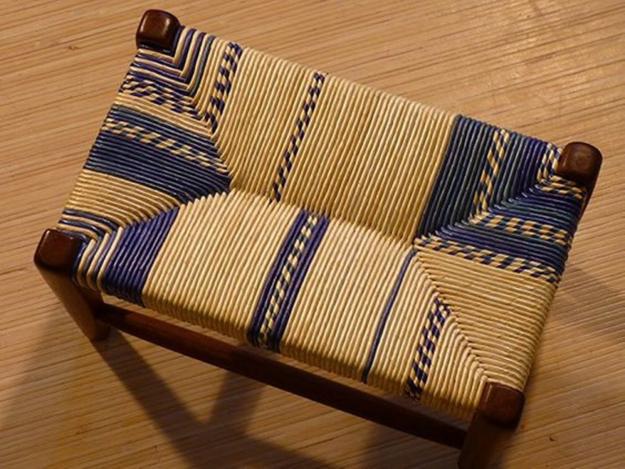 More from interior design

Bright home interiors and amazing views of the ocean make this beach house a dream place. Large windows, light, neutral room...
and enjoy free articles sent to your inbox