Colorful Handmade Felt Furniture Turns Wool into Unusual Seats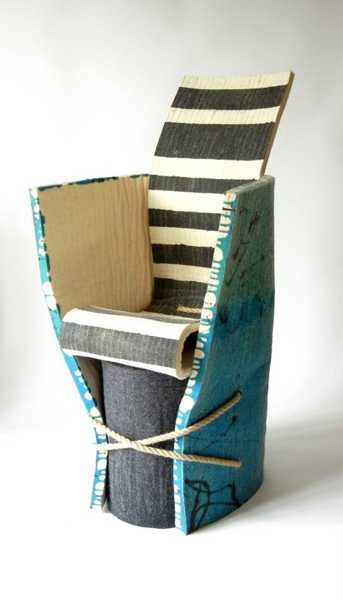 eco friendly products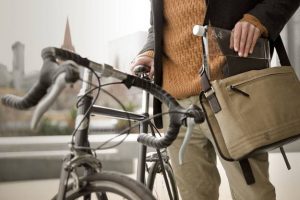 Bright and original felt furniture design ideas from Vanja Bazdulj turn wool felt sheets into beautiful forms. This amazing handmade furniture collection of Rough & Ready chairs is inspired by green ideas, encouraging to reuse and recycle existing materials.
Fabulous modern furniture designs make the most of the imperfect, turning the unfinished into art works that showcase unpredictable and exciting forms. The eye-catching chairs are made from tailored cured sheets of wool felt that have been assembled and tied together with rope.
All unique furniture pieces are handmade, creating the designer furniture collection that looks very original and impressive. Made of wool felt and rubber modern furniture designs by Slovenian designer Vanja Bazdulj, www.vanjabazdulj.com/ are eco friendly products, perfect for eco homes.
Felt in modern interior design
Felt wall decorating for contemporary interior design
Felt furniture design ideas, Big Basket Chair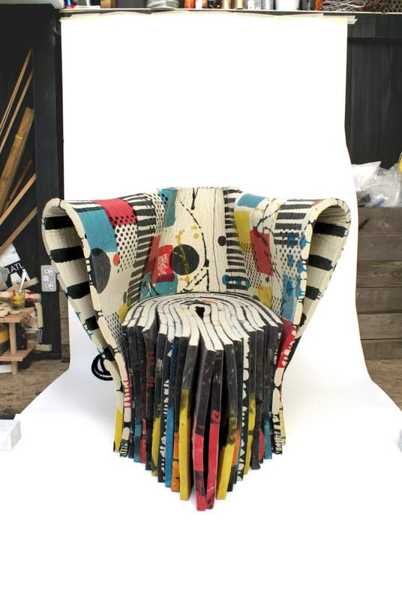 Rough & Ready is an experimental, innovative and unique furniture collection, inspired by exploring potentials of the imperfect, human, unpredictable and the unfinished look aesthetics.
Drawing from techniques of art, it explores the intuitive material application and mixing mediums as natural patina formations. Tailored cured sheets of wool felt are assembled and tightened into place with rope, forming seating elements.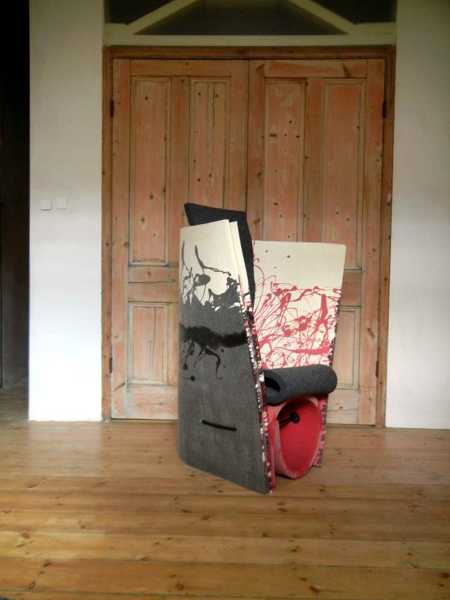 The wool is embedded with rubber providing the surface not only with aesthetically appealing patterns but also structural integrity.
Contemporary chairs and lamps made of felt and knitted fabric, unique furniture and lighting ideas
Home decorations made of knitted fabric and felt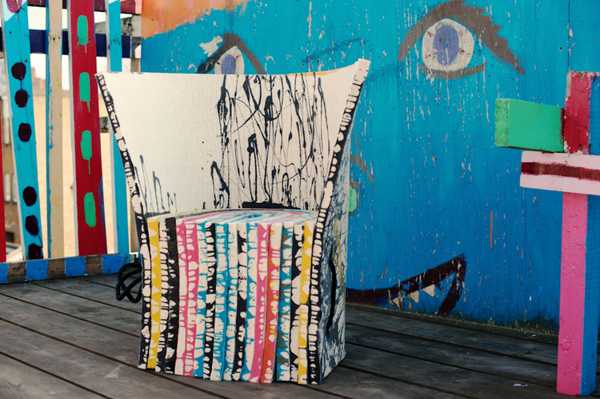 More from modern furniture

Weave furniture design blends traditional techniques and modern trends in decorating with handmade items. Using natural ropes and twines, you can...
and enjoy free articles sent to your inbox