Recycling Wood Pallets for Handmade Furniture and Decor, 22 Green Design Ideas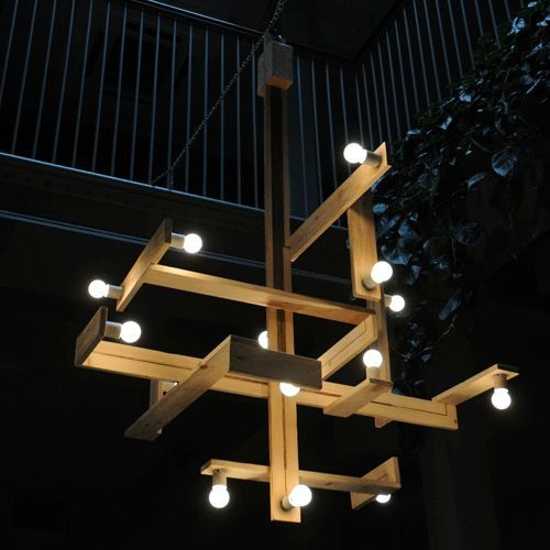 reuse and recycle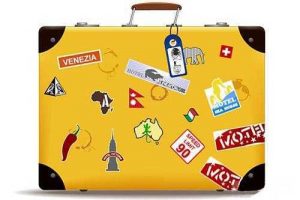 Used wood pallets are great material for making furniture, decor accessories, lighting fixtures, wall decorations and even staircases. Easy to find and usually perceived as waste, wood pallets can be turned into striking masterpieces with creative design and bright paint color or different stains.
You can make your own custom made furniture, decor accessories, lighting fixtures or wall decorations for any room in the house. Recycling wood pallets is an excellent for designing seating and storage furniture, planters and garden decorations for outdoor living spaces also.
From making storage units, fence and entryway decorations, staircases, planters, chairs and benches  for your backyard designs to modern beds, lighting fixtures, lounge chairs, pet beds and book shelves, recycling wood pallets offers various diy projects that will beautify your outdoor living spaces and enrich green interior design ideas.
21 green design ideas, reclaimed wood for home decorating
Modern home decorating with reclaimed wood, 14 artistic wood recycling ideas
Recycling wood pallets for handmade furniture and decor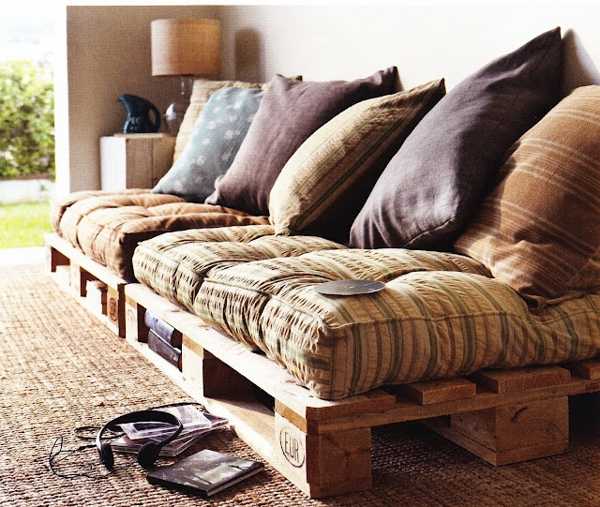 Vertical gardens and daybed designs, kitchen islands and modern coffee tables on rollers, coat racks, bed headboards, fireplace mantel and wall decorations made of wood pallets are a cheap way to emphasize your eco friendly interior design ideas, while adding functional, stylish and comfortable home decor.
There are so many different furniture and decor accessories you can make of wood pallets. Some people can furnish entire rooms with unique furniture and decor accessories that are handmade and cheap.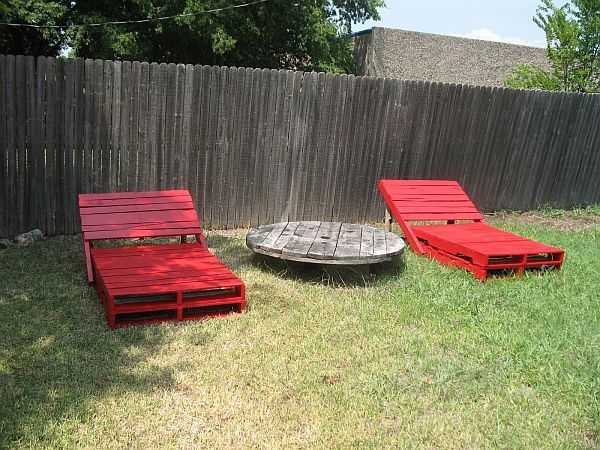 Hanging daybed and chairs look especially gorgeous, bringing more comfort to your outdoor living spaces. Dining table and stools, wall storage units and planters make outdoor rooms feel inviting and cozy.
Recycling old chairs and benched for blooming garden decorations
4 creative wall decoration ideas, old wood ladders for modern wall decor
You can use one wood pallet or few of them, designing taller furniture pieces. You can take a wood pallet apart and design an attractive lighting fixture that will add charm to your home and make your deck, porch or interior design look very personal and interesting.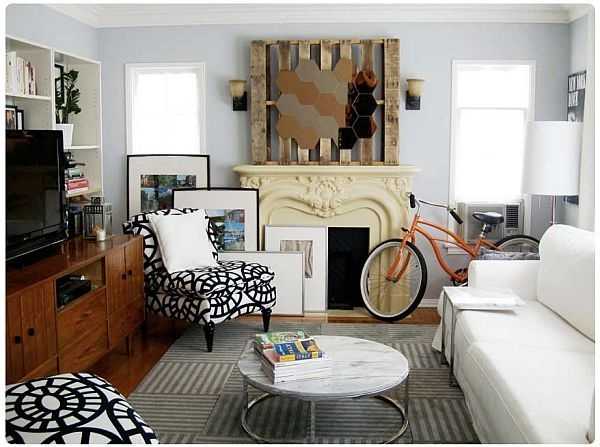 What time is it? It's singing bird o'clock! This unique timepiece is bringing the fresh vibe into spring decorating, making elegant...
and enjoy free articles sent to your inbox