Recycling Paper for DIY Decorative Screens and Room Dividers to Improve Home Interiors

Decorating Ideas

Green Design Ideas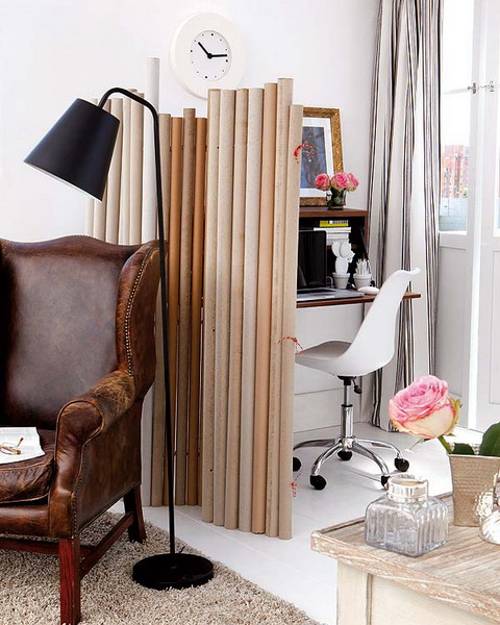 Recycling paper for DIY decorative screens and room dividers
room dividers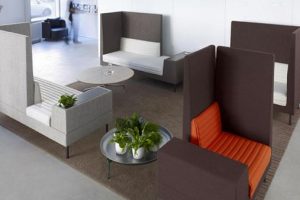 Recycling paper for decorative items create wonderful, handmade and eco friendly products, perfect for interior decorating in eco style. Paper screens that can work as home decorations and room dividers add unique designs to interior decorating and improve rooms. Recycling paper DIY projects are simple and interesting. Lushome presents a great idea that can be steeled and altered for making DIY decorative screens and room dividers for your living spaces.
Recycling paper and cords turn ordinary items into amazing home decorations that are functional, practical and inexpensive. These home decorations, like screens and room dividers can improve interior decorating, define different areas and add nice details to living spaces. Cardboard tubes are one of an excellent materials that can be used for making simple room dividers.
Decorative screen, wall partitions and room dividers for large living spaces can be created with cardboard tubes and colorful cords. This recycling paper idea offers numerous creative design solutions for interior decorating. Even a small room can benefit from made with paper decorative screen.
DIY cardboard cat houses, recycling paper ideas
Recycling paper for DIY decorative screens and room dividers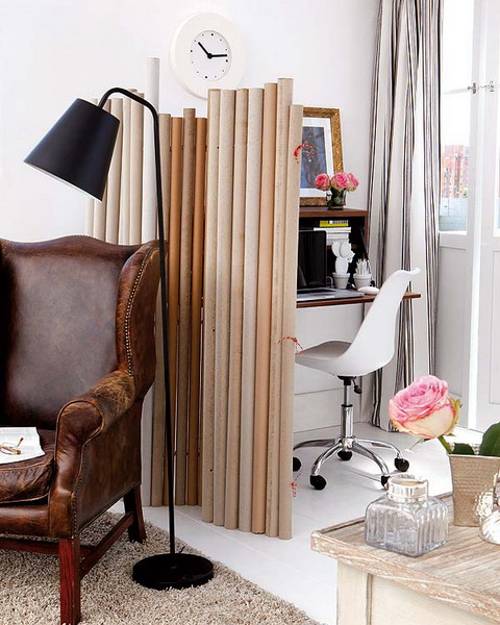 Buying decorative screens, wall partitions and room dividers can be expensive. recycling paper items made with cardboard tubes are cheap and extravagant, ideal for low budget interior decorating and adding a personal touch to room design. DIY room dividers allow to create decorative items in exact size you need for your creative, unusual and modern interior decorating in eco style.
Recycling paper projects usually do not require special skills. Handmade wall partitions, decorative screens and room dividers are easy to make, simple and cheap ideas for interior decorating.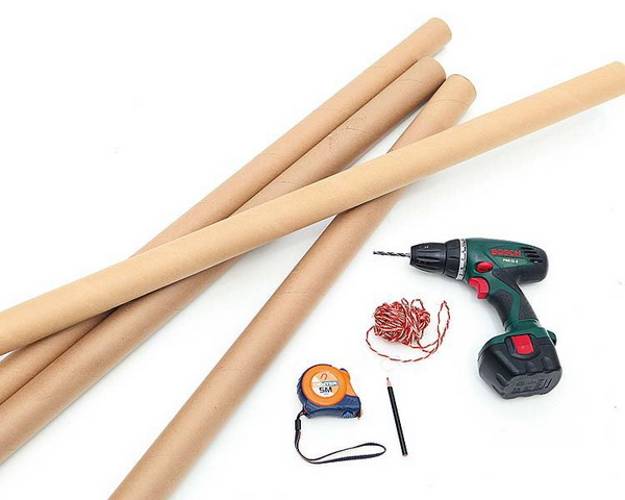 Cardboard tubes are waste that can be transform into attractive accents and functional elements of interior decorating. Cardboard tubes can look like bamboo. You can paint and additionally decorated DIY room dividers with vinyl stickers or stencils.
Decorative room dividers recycling plastic pipes for DIY interior decorating
Recycling cardboard for contemporary furniture
Recycling paper room dividers can be used in any room, from bedroom to breakfast nook, home office and bathroom. Designs can vary, as well as colors, sizes, shapes and decorations, offering unique decorating accents for every interior decorating project.
How to make DIY decorative screen from cardboard tubes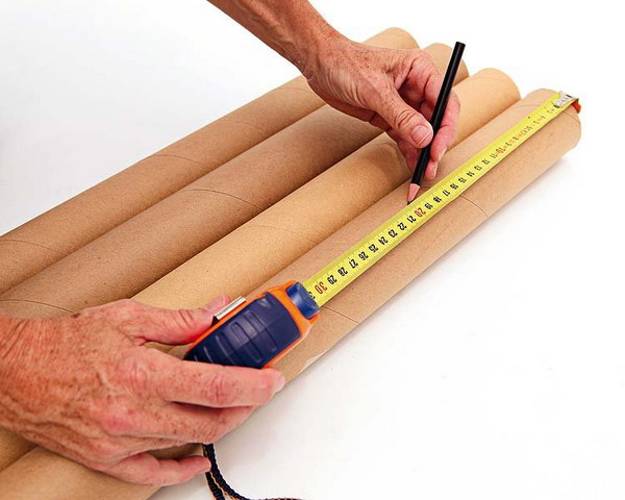 1. Cut the tubes to the desired height or created pieces in different length as your decorative screen design requires.
2. Place all tubes in a row. Measure 20 cm (8 inches) from the bottom edge and make the first mark on each tube. Put marks for the cord at the midpoint and around the top of the screen.
3. Drill holes. Pass the cord through the holes in each row. Tie the cord creating a handsome knot.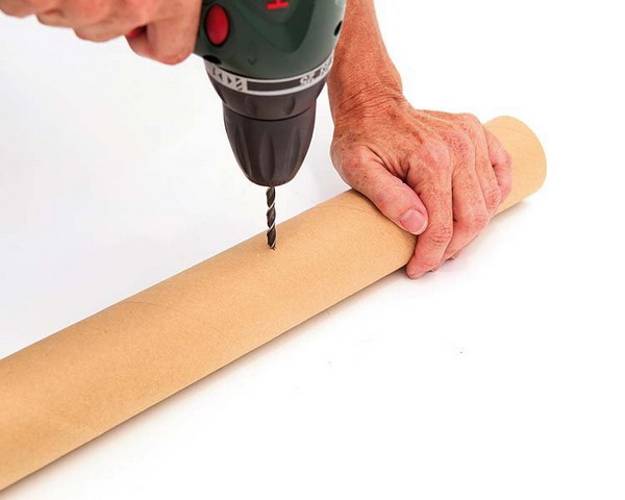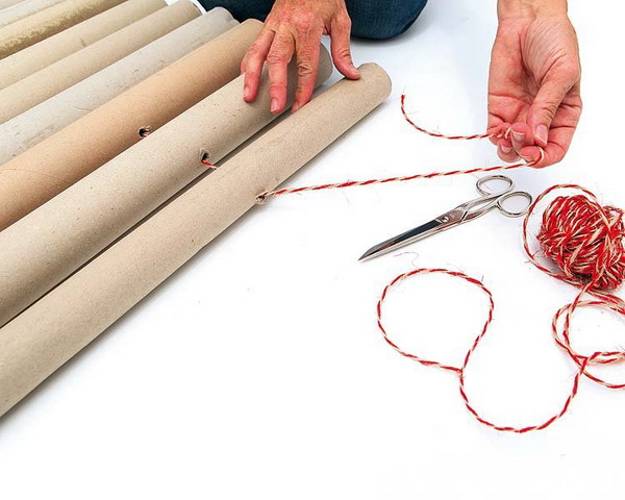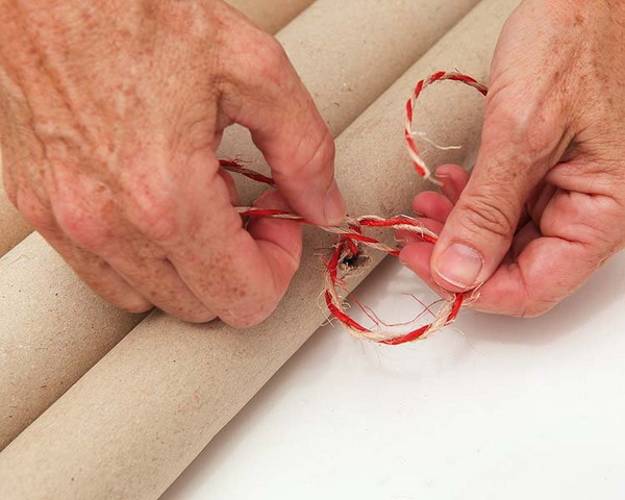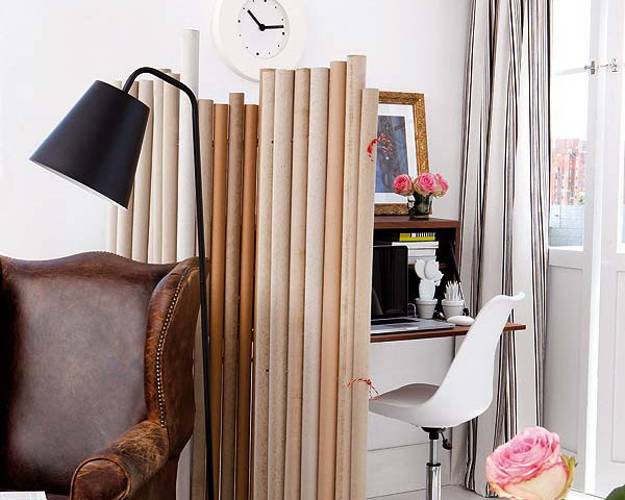 More from reuse and recycle

Recycling is a creative, Green, modern way to create something new, exciting, original, stylish for your home interiors. Do-It-Yourself projects are...
and enjoy free articles sent to your inbox