DIY Cardboard Cat Houses, 3 Creative Pet Design Ideas from Kotej

Pet Design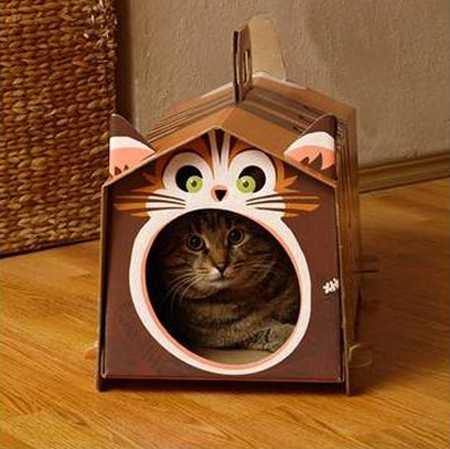 Dark cardboard cat house design and creative decoration
pet furniture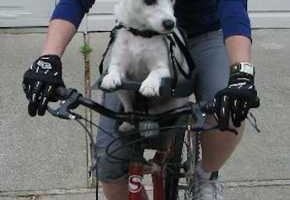 Easy to make, portable, and lightweight cat houses from Kote-j offer creative craft ideas. Attractive and innovative designs are functional and inexpensive. The homemade boxes are a great way for cardboard recycling. Humorous decorating improves the look of these original and eco-friendly products. Cardboard cat houses are inspiring DIY projects that you and your kids will enjoy.
Kote-j cat houses offer convenient, portable solutions for handmade homes for cats and small dogs. They can be used for traveling with a cat and for decorating a room making it cozy and playful for your pet. You can add handmade decorations, letters, and funny images to a cat house turning a cardboard recycling project into an exciting decorating endeavor.
Convenient and unpretentious, a homemade cat house can bring an interesting detail into your room and make your pet feel safe and happy. The portable cat house created with cardboard is wonderful for short trips and staying in a hotel room or rented apartment. The cardboard cat houses can be quickly disassembled and stored between your travels.
Pet beds from Moissue combined versatile milk box design with weightless cardboard
Modern cat houses, pet furniture design ideas
Modern cat furniture, playful pet furniture design ideas
DIY cat houses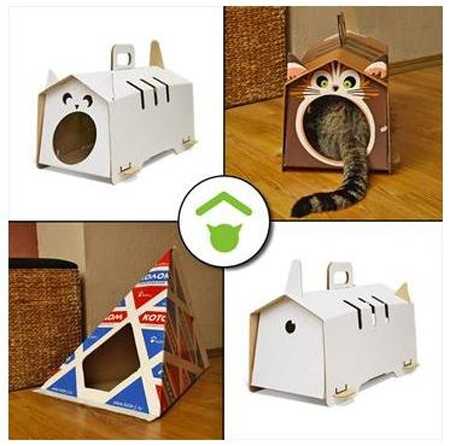 Creative pet design and cheap ideas for recycling save money on buying expensive enclosures for cats and doghouses. Convenient and practical, these design ideas blend creativity, resourcefulness, and functionality, and allow you to experiment with cardboard boxes. Exploring innovative ways of recycling leads to unique and attractive designs.
Weightless cardboard cat houses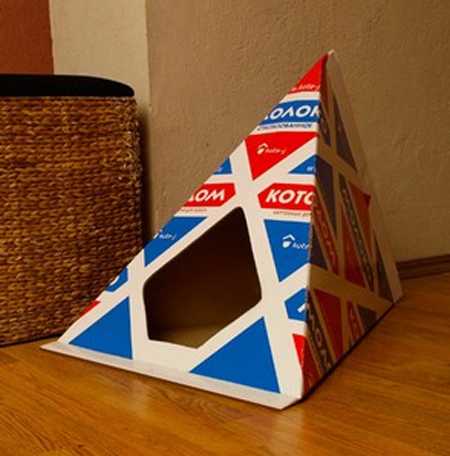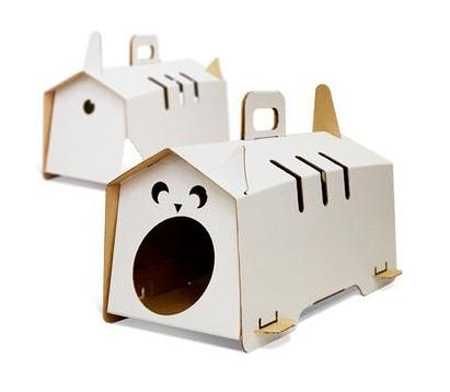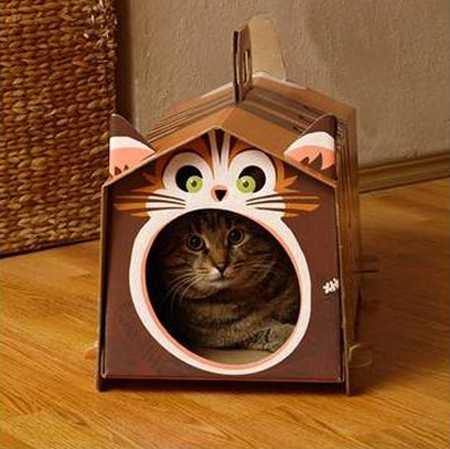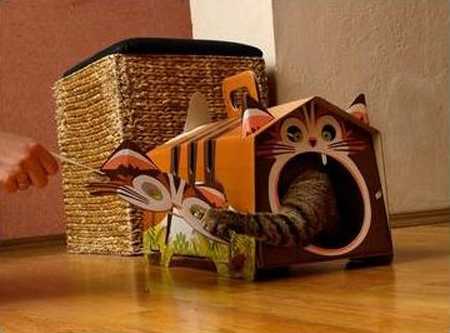 Recycling is a creative, Green, modern way to create something new, exciting, original, stylish for your home interiors. Do-It-Yourself projects are...
and enjoy free articles sent to your inbox