How to Feng Shui Home Architecture and Select Building Materials

Feng Shui Home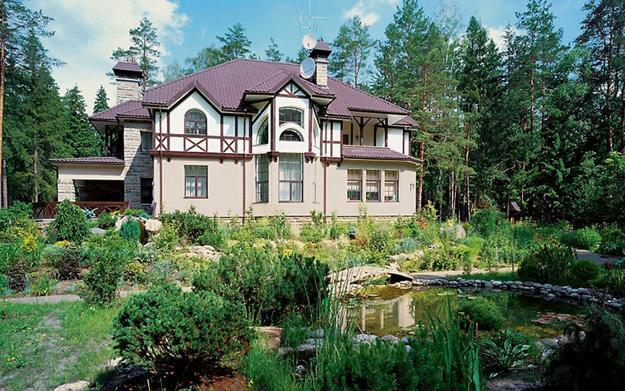 Water features, pond surrounded by shrubs and flowers
feng shui tips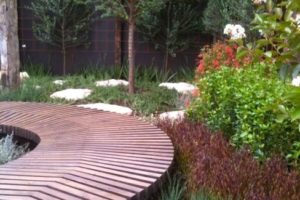 Feng Shui is an art of balancing energy in your life. Good Feng Shui architectural features and selected materials can help you build a beautiful and comfortable house, renovate your old dwelling, and create a harmonious and healthy atmosphere in your home. If you have become conscious of the fact that we are spiritual beings having a physical experience on earth, then you would be thrilled to know that with the help of Feng Shui you can spiritually affect your physical environment, balance and beautify your home. If not and you just like to read about interesting ancient techniques then these Feng Shui tips will help you look at your living environment in a different light.
Most of the buildings in China reflect the ancient Feng Shui architectural theories. Buildings leaning against mountains and facing waters is one of important Feng Shui principles in China. Feng Shui has a lot of complicated rules about colors, forms, and placement to incorporate a positive energy into your home. But before you start with the inside, here are simple Feng Shui tips for architectural designs and materials that would bring you that good chi (energy).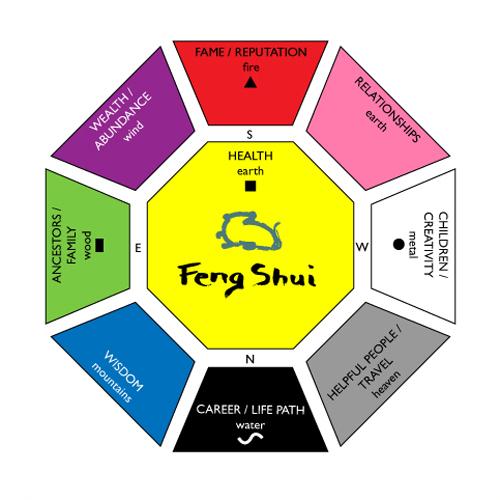 Good Feng Shui for home architecture
There are many strict rules to follow if you want to get Feng Shui for your home right, but it is more important to listen to your instincts, so your house design and yard landscaping feel good, comfortable, and relaxing.
1. Choose the right area
When selecting a lot, the ground should be level and the area square or rectangular. A water view is great to Feng Shui the place, but do not get too close.
2. Architectural design and yard landscaping
There should be only one front door which is easy to access from the road, and the pathway to the door should not form a straight line, as this resembles an arrow that points straight to your home. Curvy lines and round corners are good Feng Shui tips for yard landscaping.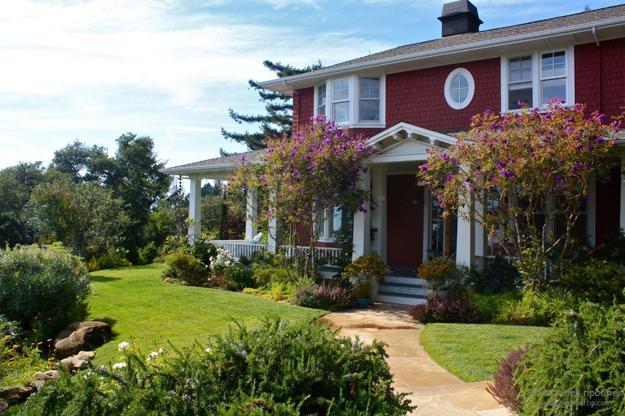 3. Entrance door and entryway design
Doors and windows placement are essential for a good chi moving freely in and out of your home. These architectural elements define the flow of energy because they channel light. When planning the location of the main door, keep in mind that it should not be directly opposite to another door or a big window. Otherwise, the good chi will leave this house as soon as it comes in.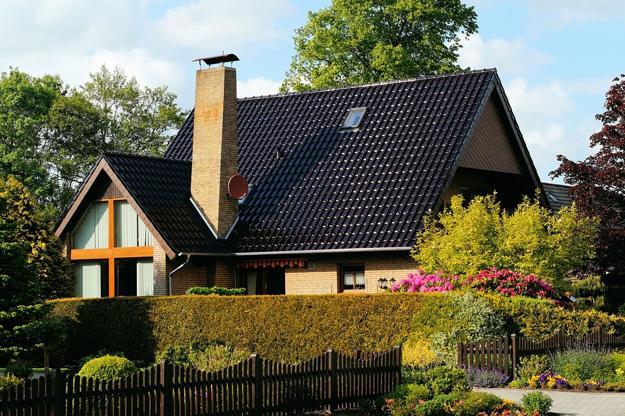 The front door should be at least a couple of feet away from an opposite wall, closet or bathroom door. Trimmed hedges around the entry way invite the energy, and rock gardens or obstructions better to keep from a distance of the entryway.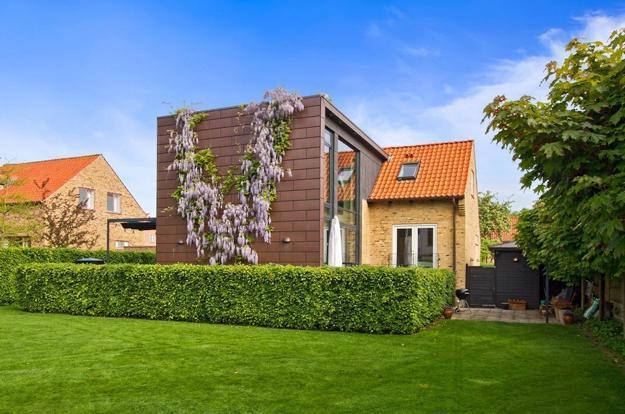 4. High ceilings and floor plan
Choose a home design which has an open plan without any long corridors. As for the placement of all the areas of your home, it is best to follow the Bagua chart. The kitchen is essential to design according to Feng Shui basics because it is essential for your health and well being. The bedroom, also connected with your well-being, should provide a peaceful energy. It needs to be in a quiet part of your home where you can recharge.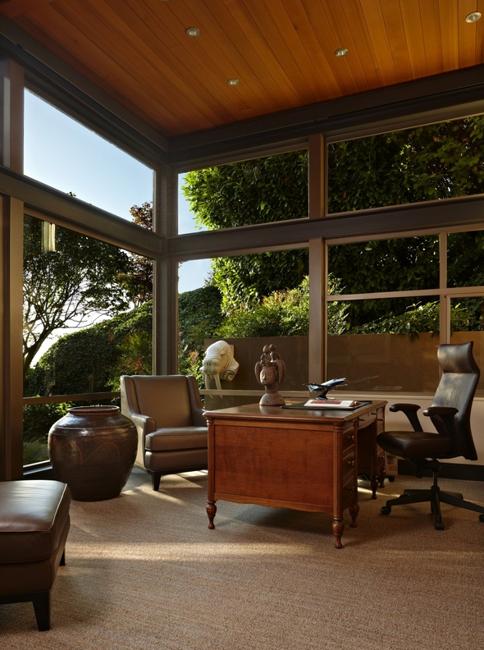 The best way to know where to put each room and how to add the window and doors accordingly is to make use of the Bagua chart which will guide you to the best energy possible for each chamber. Staircases and bathrooms placement and design require some thoughtful solutions according to the Feng Shui rules.
Feng Shui, tips for staircase design and placement
5. Natural building materials
Wood is considered to have a neutral effect on the energy in your home. Also, it depends on the finished wood, a rough finish wood can add a negative effect, like rough pine wood finish, for example, will slow the energy flow. Wood with a sleek or shiny finish will help the positive energy move smoother through the house.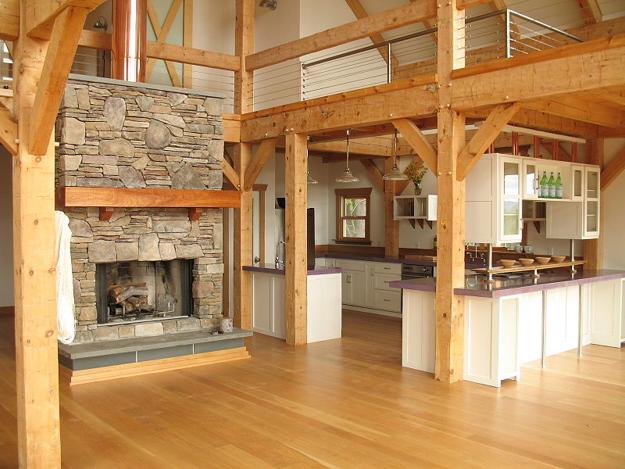 Metal is known to have a yang nature which contributes to increasing the speed of positive energy. Glass can have the same effect. Stone is excellent for creating an exciting atmosphere because the chi energy can move quicker. Smooth, polished stone is not great for the bedroom because it can cause restlessness. It is best to add it to an area where you need extra energy. Softer, rougher stone will have the opposite effect and scatter the chi.
Clay and ceramic are good Feng Shui materials also. Smooth glazed tiles give speed to the chi energy, while a natural finish like terra cotta or unglazed tiles will slow down the energy movement.
6. Synthetic materials
Materials that are not natural, like plastic, should be used limited throughout the house because they tend to block the free flow of positive energy. If you are trying to encourage more positive energy in your home, it is a good idea to use natural materials for design and decorating.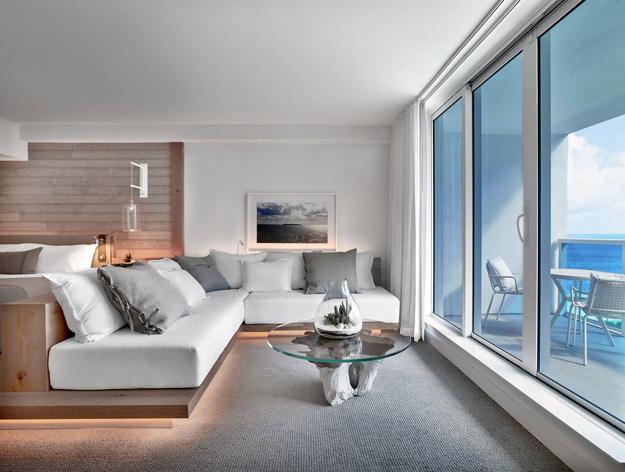 Feng Shui is an ancient Chinese practice of harmonizing once surrounding energies. You can get the effect of spiritual forces on your surrounding thought the way you orientate, design and decorate your physical environment by following the Feng Shui tips. You can consider hiring a Feng Shui consultant to help you during the designing of your home or learn more yourself. It is important to create beautiful and balanced living spaces to enjoy and celebrate your home. Comfort and harmonious design need to blend to fill your home with love, peace, and light.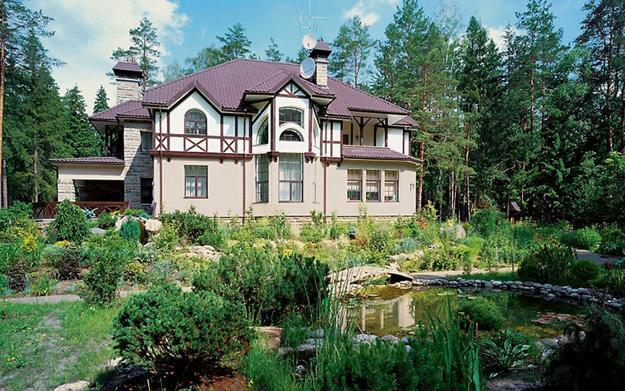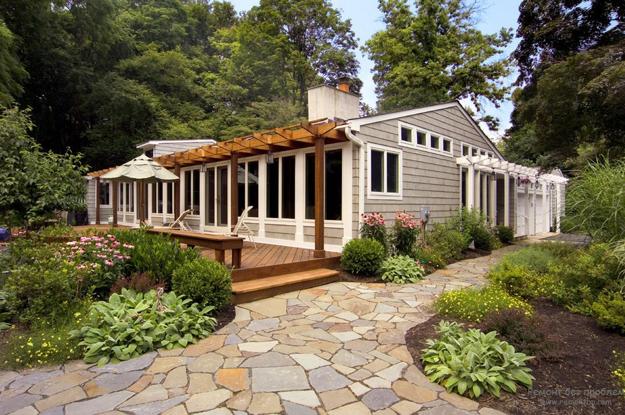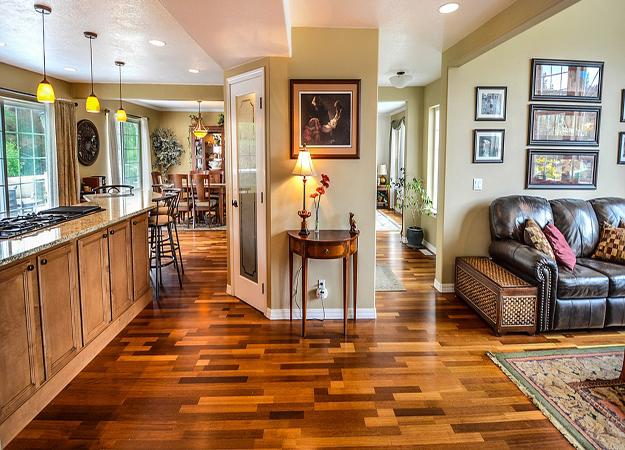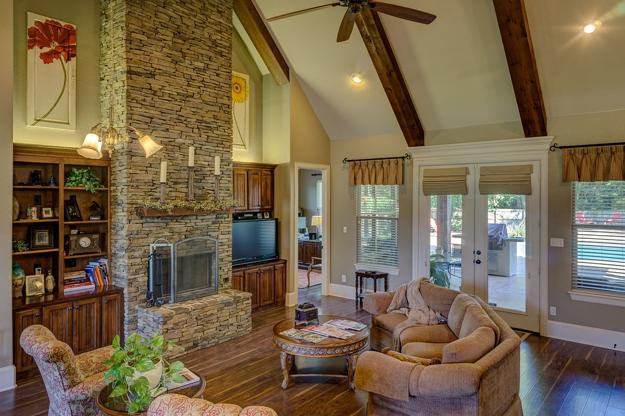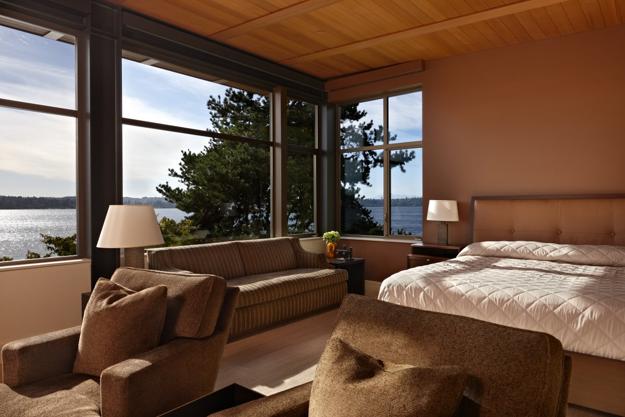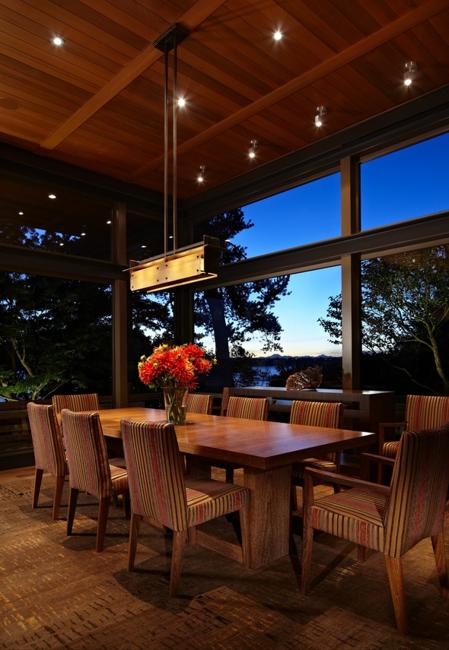 Contributed by Matt at Reilly Roofing and Gutters, www.reillyroofing.com

Modern house design in Japanese style celebrates the functionality and elegance of minimalism. Airy, bright rooms look inviting and comfortable. Natural...
and enjoy free articles sent to your inbox