25 Creative Floral Designs with Sunflowers, Sunny Summer Table Decoration Ideas

Decorating Ideas

Plants and Flowers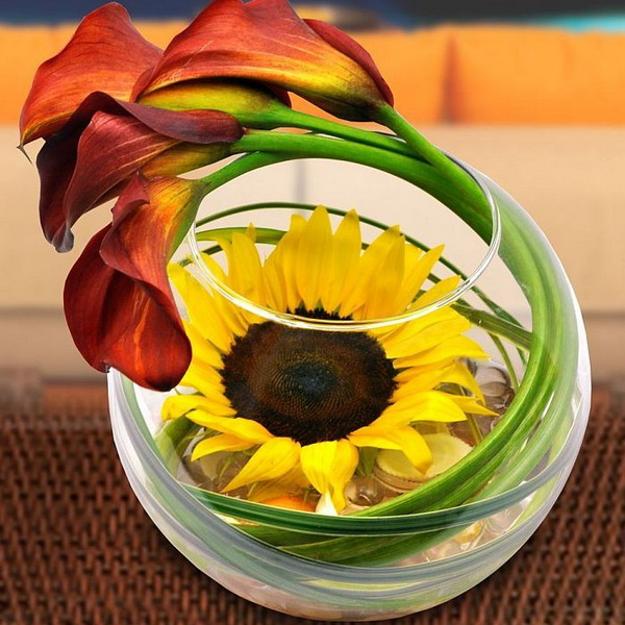 Creative table centerpiece idea with floating sunflower bloom
floral designs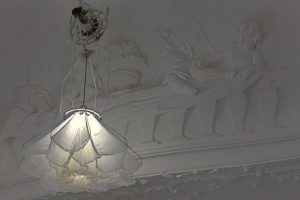 Creative floral designs with sunflowers are awesome table decorations and centerpieces. These stunning summer flowers add beautiful and sunny look to floral arrangements. Simple bouquets and artful floral arrangements with yellow flowers are bright and warm, and add festive, cheerful and joyful atmosphere to table decoration.
Sunflowers are readily available and inexpensive. Decorating with summer flowers are one of strong trends in home decorating, bringing natural flowers into modern home interiors and outdoor rooms. Lushome shares a collection of creative and modern ideas for floral designs with sunflowers which make fabulously bright and sunny table decorations and centerpieces.
Sunflowers are ideal for summer flower designs and fall flower arrangements. Sunflowers come in various colors, from yellow, orange and dark reds to chocolate brown, but sunny yellow flowers are the most popular choice for floral arrangements and table decoration. Sunflowers have long, strong stems and floral designs with sunflowers are long lasting.
22 charming ideas for modern interior decorating with flowers and green leaves
Modern flower arrangements, unusual table decorations, centerpieces and gifts
Floral designs with sunflowers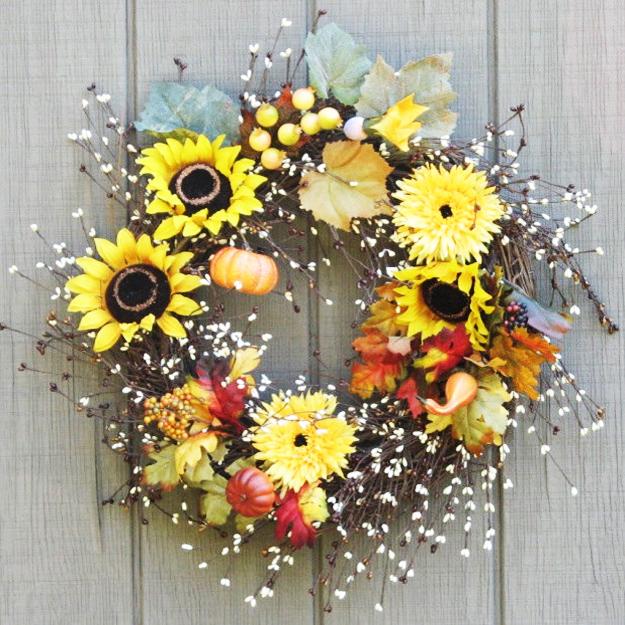 Adding fresh summer flowers or fall flowers to sunflowers create stunning, colorful and beautiful floral arrangements that can be used for home decorating or as table decorations and centerpieces.
Sunflowers are beautiful in shallow and tall vases, mixed with your favorite greens or summer flowers, fall leaves and bright fall flowers. Boxwood and eucalyptus, large green leaves of plants and branches with small flowers look great with dramatic sunflowers in creative bouquets and original floral designs.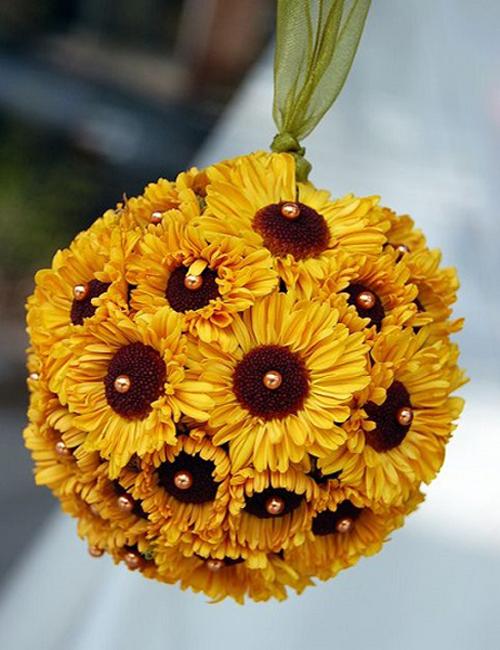 Sunflowers are large and showy. These summer flowers are perfect for all floral arrangements, table decorations and centerpieces in all sizes. Trying new and different types of these summer flowers and foliage allows to create truly unique and striking, interesting and impressive flower designs.
25 sunny flower arrangements making great yard decorations and table centerpieces
Creative floral arrangements, Mothers Day gifts and table centerpieces
Unique ideas add interest to sunflower table decorations and centerpieces. In the morning, the sunflowers buds face east to catch the rays of the rising sun and by night, the blooms are facing west to capture the last sunshine as the sun sets. Natural, bright and attractive, sunflowers are ideal summer flowers for home decorating. Summer decorating with these beautiful flowers is warm and bright, relaxing and very attractive.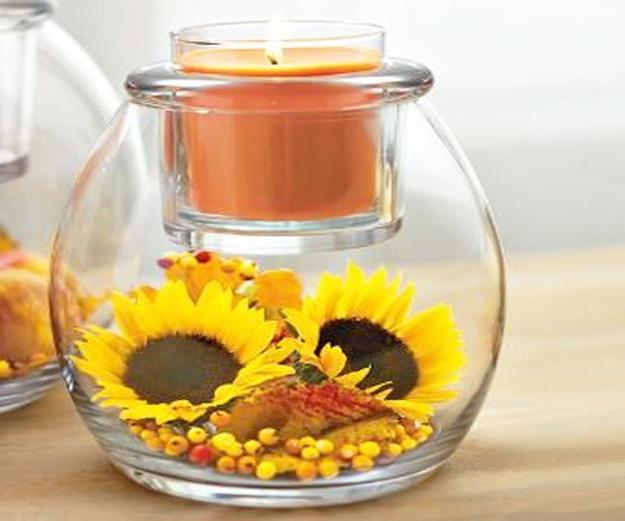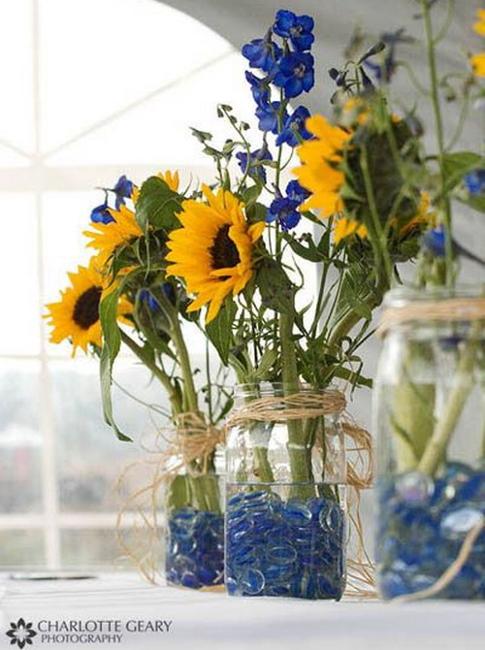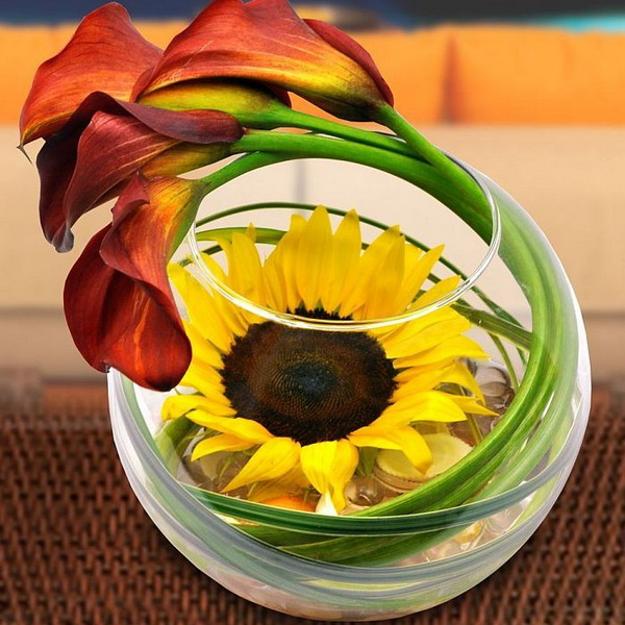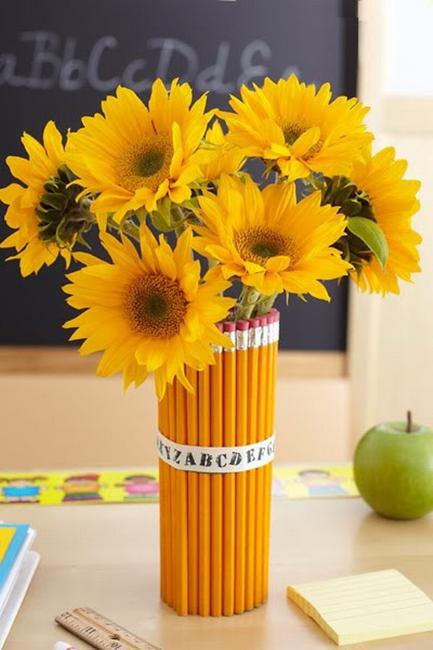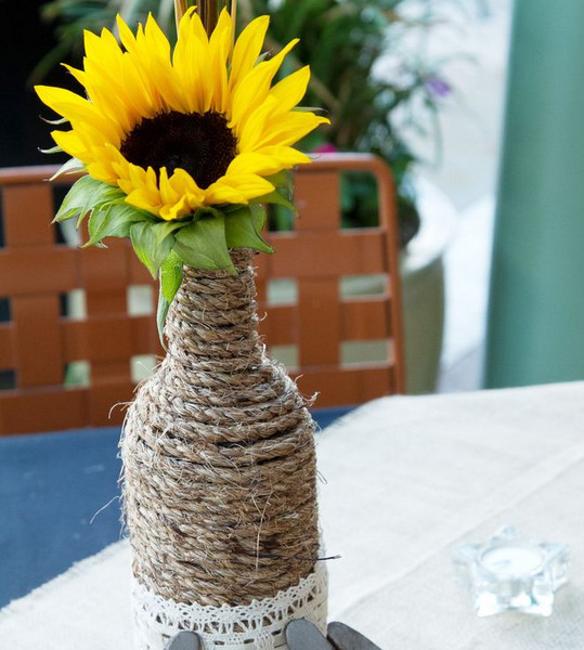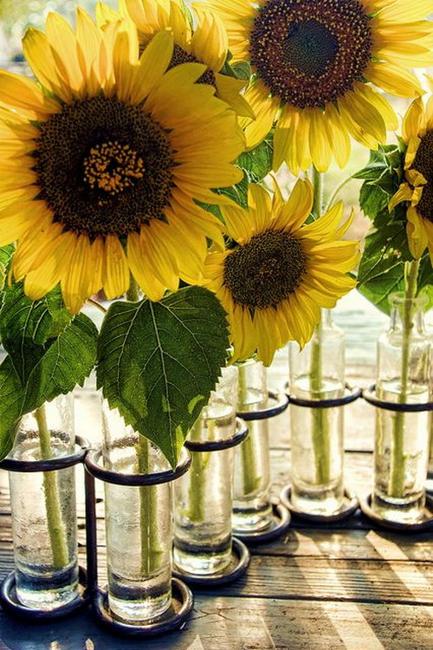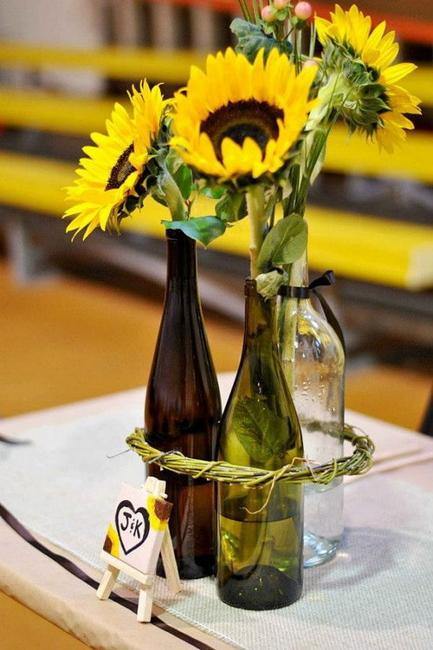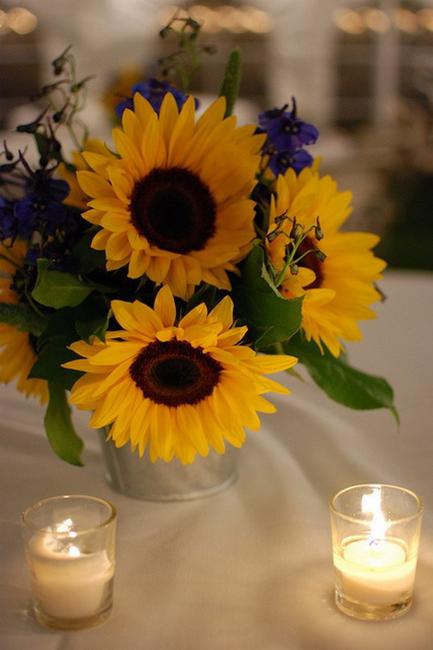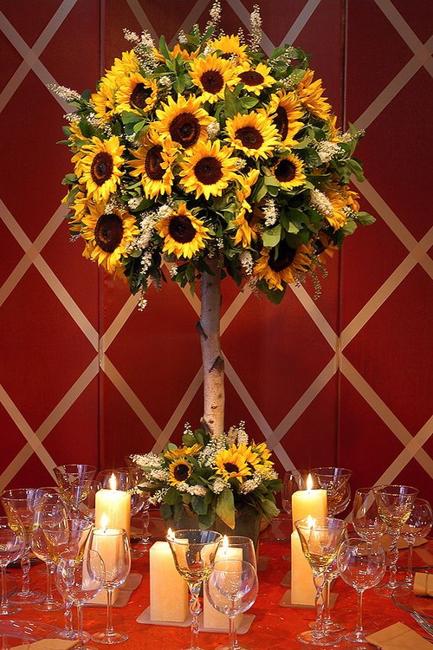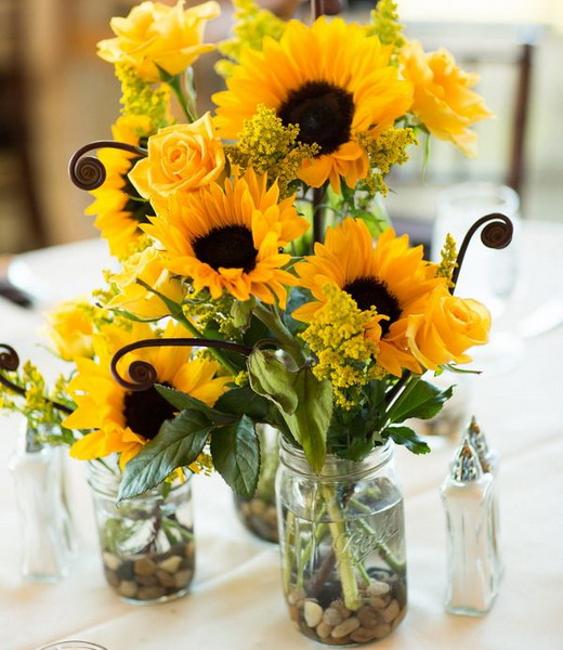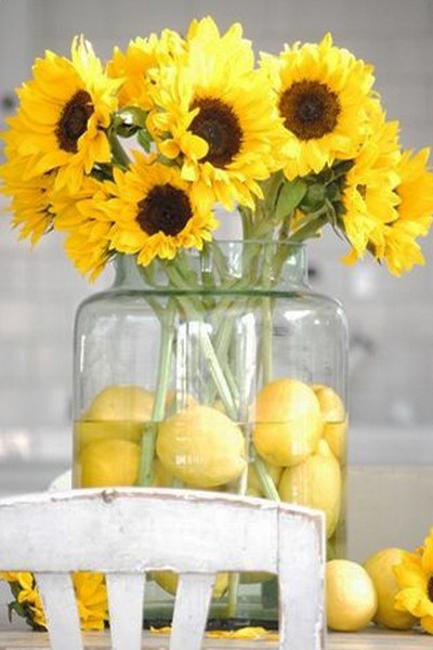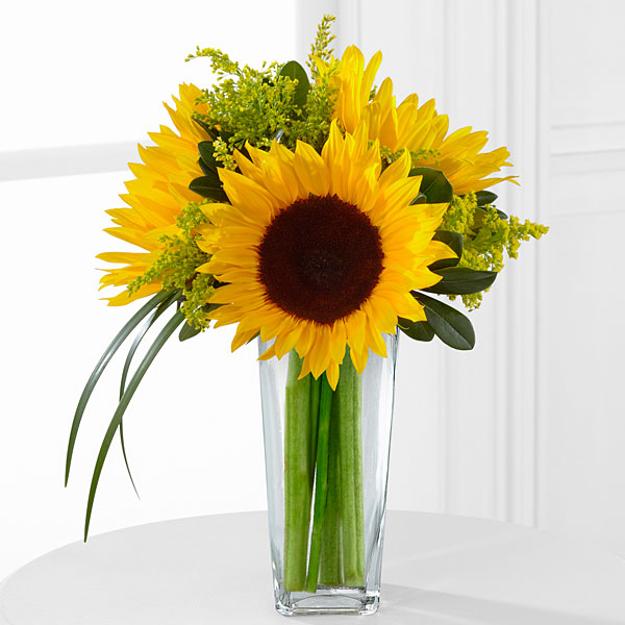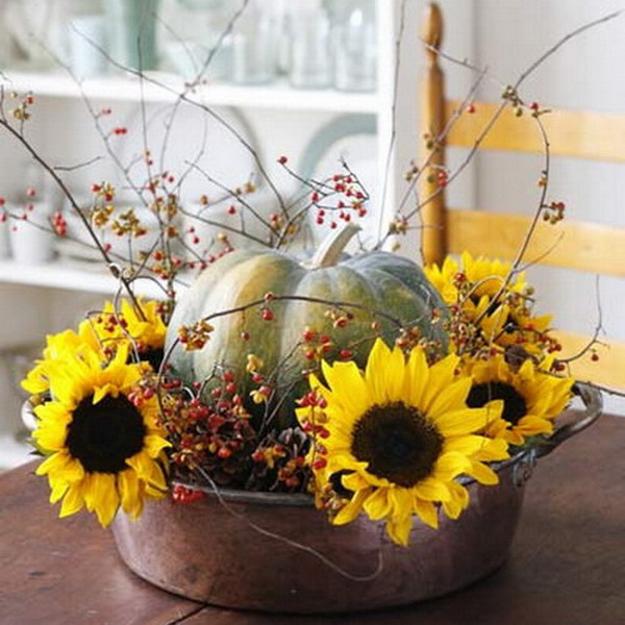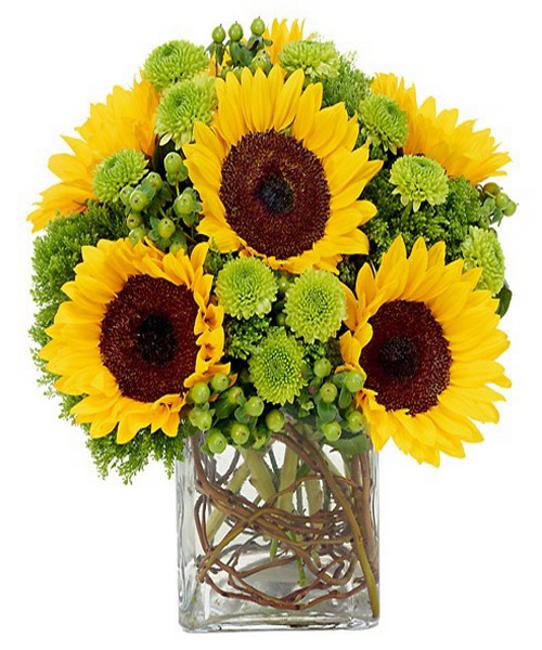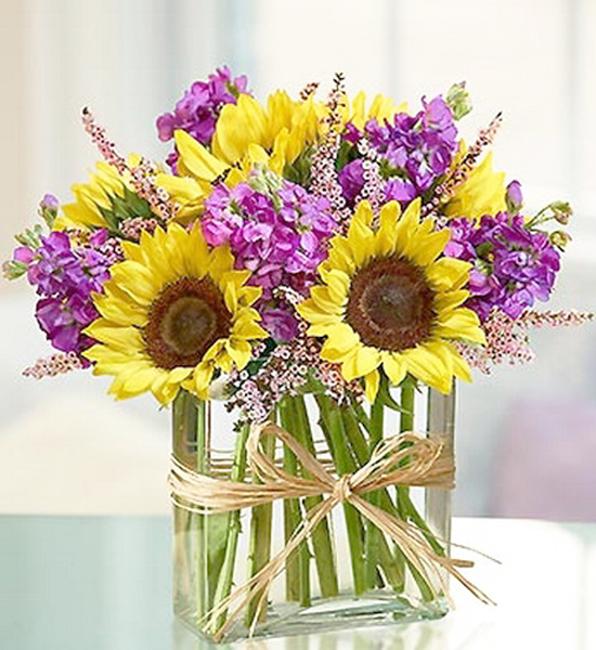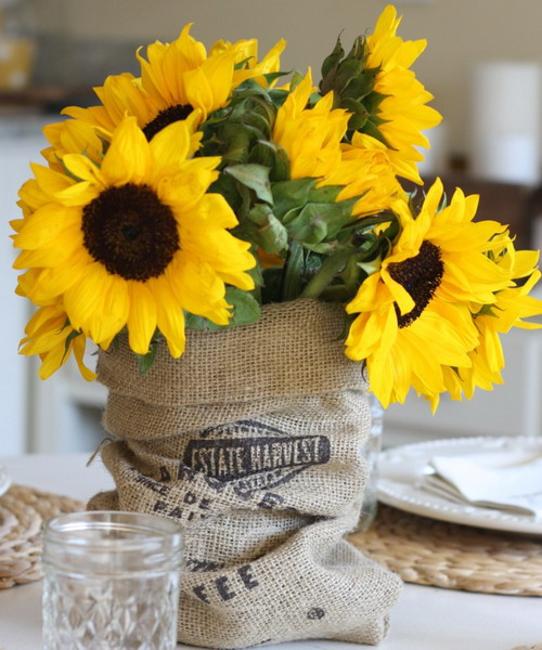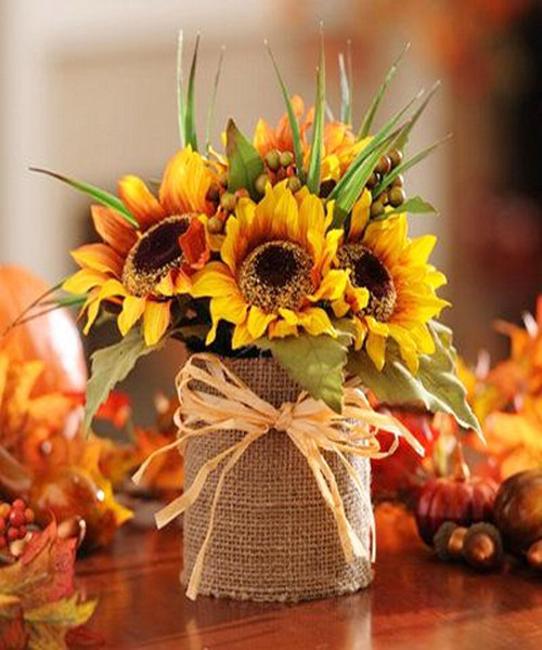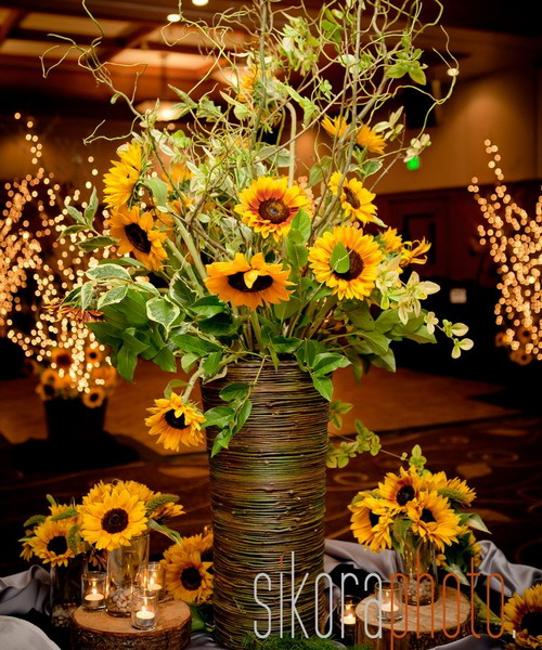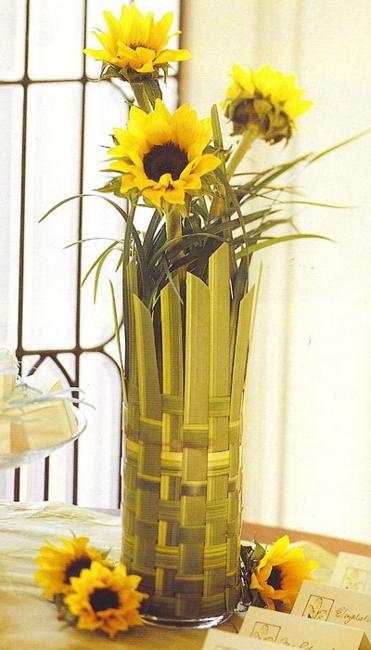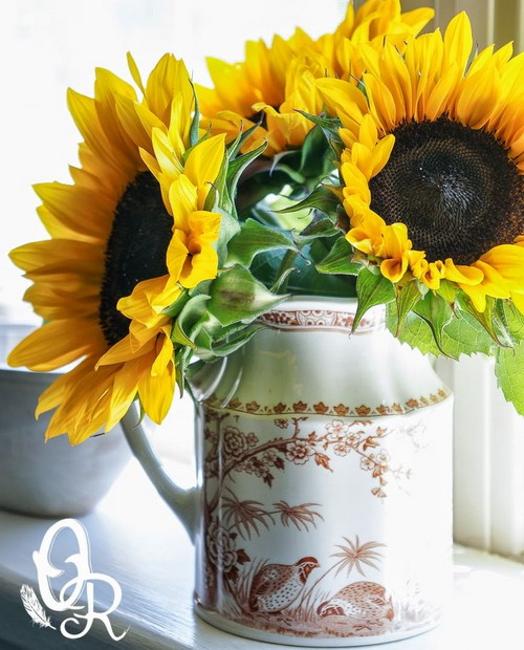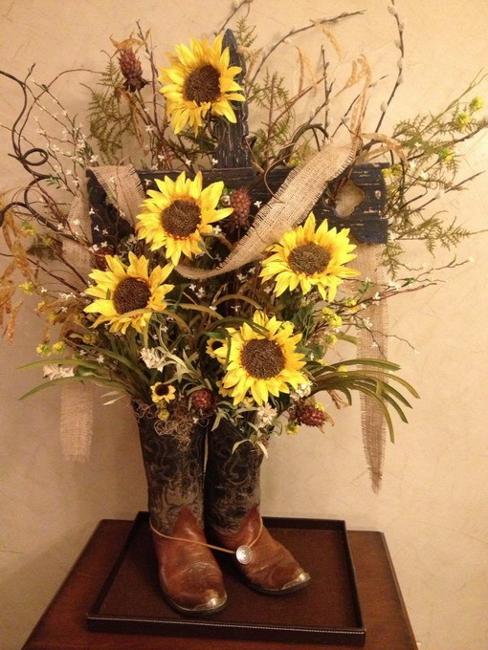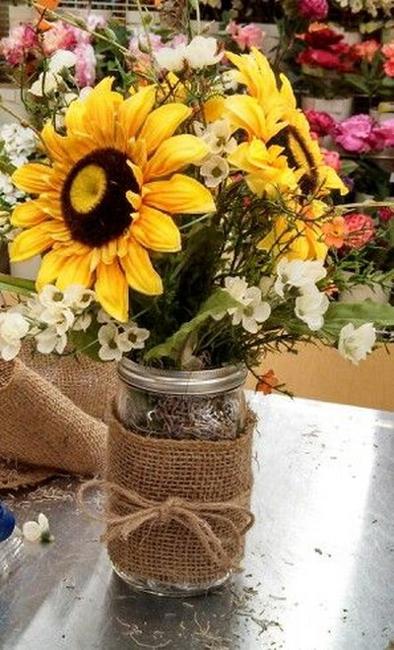 More from decorating with flowers

Fabulous designs take modern food decoration ideas to the next level blending innovative concepts with traditions and exploring new ways to...
and enjoy free articles sent to your inbox