Singing Bird Clocks, Charming Home Accents for Beautiful Spring Decorating

Decorating Ideas

Furniture Accessories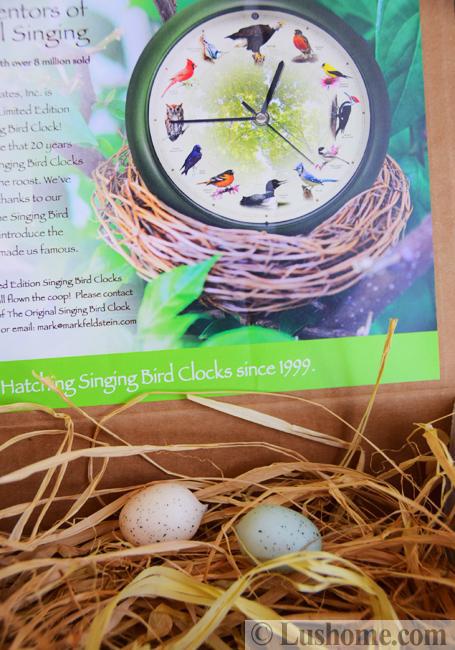 Creative clock packaging, small eggs in a bird nest
spring decorating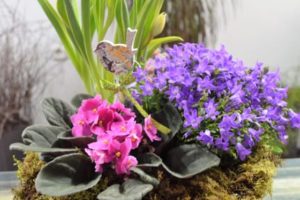 What time is it? It's singing bird o'clock! This unique timepiece is bringing the fresh vibe into spring decorating, making elegant accents, Mothers' Day presents and Easter gifts. It is sure to delight, every hour on the hour, looking great in any space. Limited Edition Singing Bird Clock features twelve of the most popular North American birds singing their lovely songs at the top of each hour.
There's no better time to spruce up your home interiors than the spring season. From fresh flowers to pleasantly bright color schemes, birds images, and greenery, spring presents the perfect opportunity to showcase your creativity and love of nature. Here, the Singing Bird Clocks from Mark Feldstein & Associates, Inc. offer well-designed home decorations that are perfect for the season. They make excellent home accents in eco style.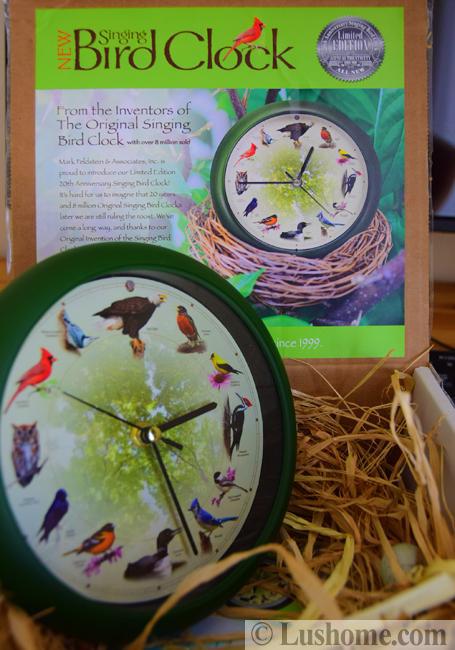 Even if you have a wall clock somewhere in your house or you think you don't need one the Singing Bird Clocks are fabulously cool home decorations that instantly elevate rooms and create a relaxing atmosphere. Also, they make ideal eco gifts for Easter, Mothers' Day, birthday, housewarming, and all other parties in spring and summer.
Fabulous recycling ideas for modern wall clocks
Large wall clocks with stuffed animals
Contemporary wall clocks with two cuckoo birds in a birdhouse
The attractive design is a must for spring decorating and eco gifts. There is no better way to welcome in seasonal greenery and birds songs than making them center stage on your wall. These unique and elegant wall clocks make fabulous home accents. The originality and quality are the elements of consistency. Pair your wall clock with floral arrangements, images of birds or Green artworks and create beautiful spring decor accentuated by natural linens. Blend textures and spring inspired room colors to generate interest. Allow the musical gifts of spring to fill your home with joy.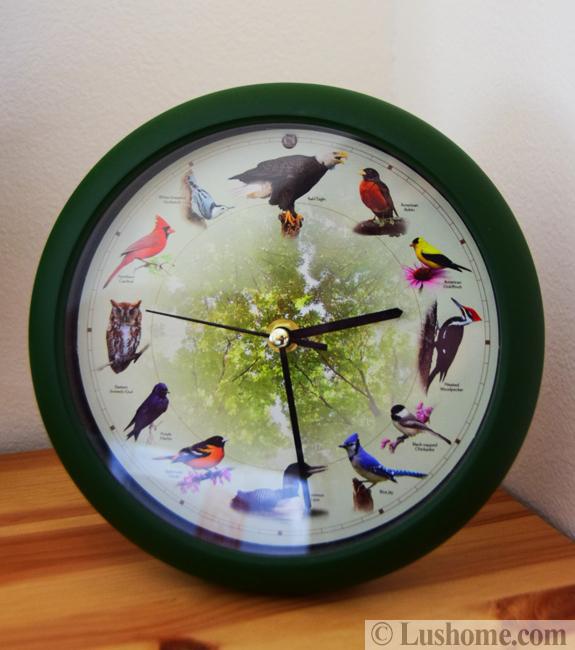 The bird's accents are versatile, suitable for all home interior design styles. Just buy one online or order by email [email protected], and enhance your living spaces with the statement accents. The Singing Bird clock is one of the best ways to make a lasting impression wherever you wish. The beautiful, nature-inspired, seasonal accents can help enhance a look of your room throughout the year also. The vibrant, singing home accessories will lighten up your interiors and create an incredible, natural match with wooden furniture and houseplants.
30 funky wall clock design ideas, original accessories for interior decorating
Recycling old music records for unique wall clocks and exotic decorative vases
Spring decorating ideas and crafts to refresh home interiors
Framed in Green Matte, this clock features images and authentic recordings from Cornell Laboratory of Ornithology. Original packaging looks like a birds nest. A small egg adds a charming touch to the clock design. You can use a small stand to turn your wall clock into a tabletop decoration. A light sensor deactivates songs when a room is dark.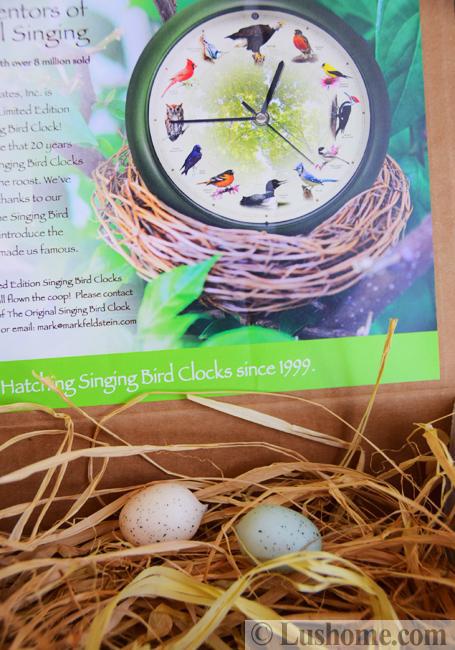 Wall clocks are great home decorations suitable for any interior. Colorful images of birds on elegantly simple design and realistic birds songs bring life into space and connect a room with outdoors most beautifully and naturally.
More from home decorations

There are hundreds of reasons to recycle metal parts, old cookware, wires, tools for creating unique designs and decorating your office...
and enjoy free articles sent to your inbox